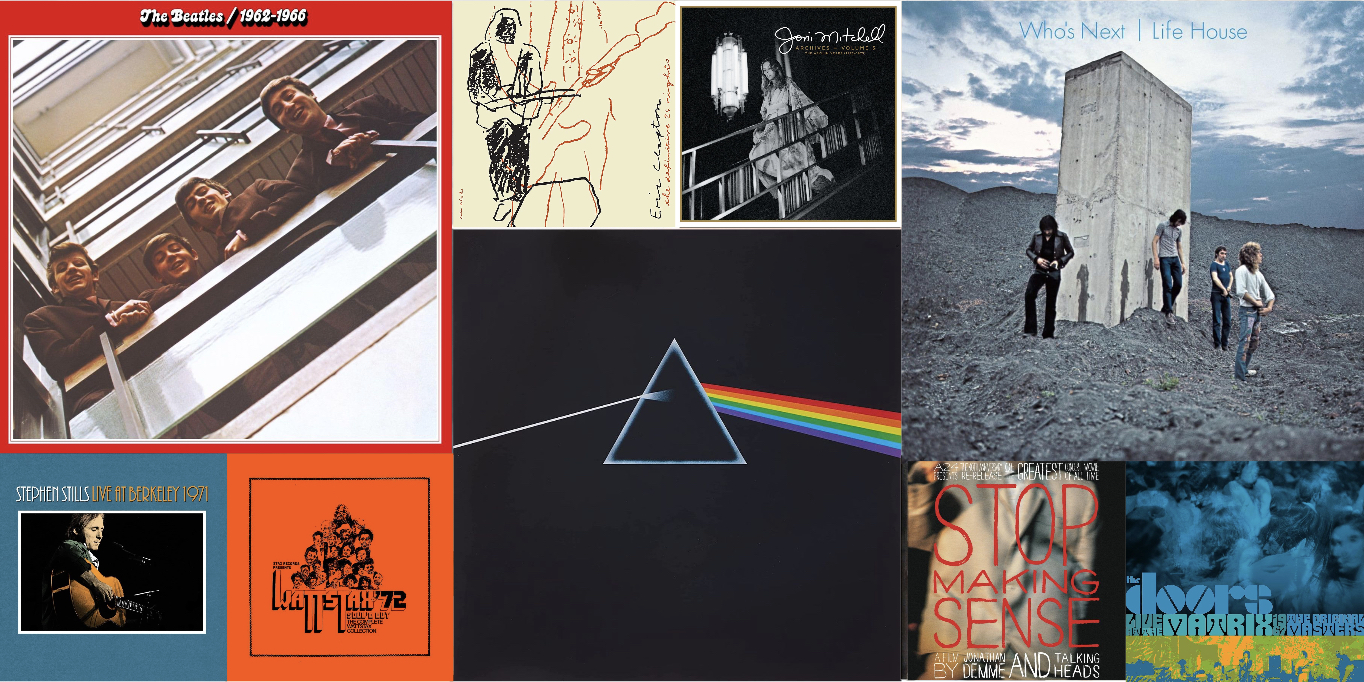 It's that time of year again (yes, already!), when we look back at the bounty of music from the classic rock era that has somehow taken this long to find its way to us, the fans who still love the sounds from decades gone by. In our 2023 roundup of rock music boxed sets, reissues and compilations—the first installment in a three-part series—we focus on newly released sets, some of them simple "Super Deluxe Editions" of classic albums, others lavish boxed sets containing more than 40 (!) CDs and vinyl LPs, some also including hardcover books and other goodies. Many have tons of previously unreleased recordings, including outtakes, demos and the like, some include live recordings—all of them are, in our opinion, worth adding to your collection.
The list is arranged alphabetically by artist, from the Beatles to Neil Young—no rankings here because they're all worthy. Click on the album titles to read more about each release, and ordering links are at the bottom of the page. We've also included a number of "also released" titles.
Also, please visit the other three installments in our series: new music books, Christmas music, and new releases by classic rock artists.
Hope you find something you like! We sure did!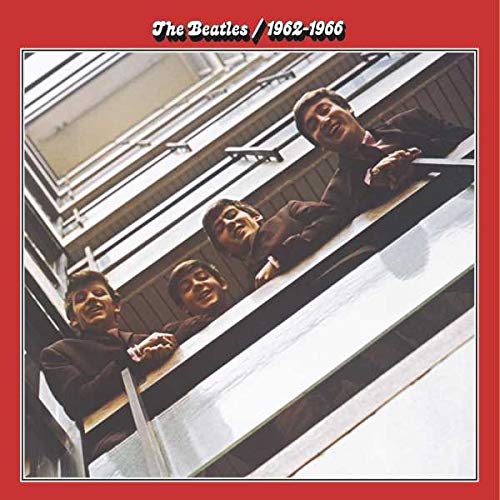 The Beatles—1962-1966 and 1967-1970—With their expanded track lists and new true stereo/Dolby Atmos mixes, these "Red" and "Blue" compilations are even more definitive than they were when first released 50 years ago. Plus, the "Blue" album now features "Now and Then," the "last" Beatles song, cobbled together from an unfinished John Lennon demo.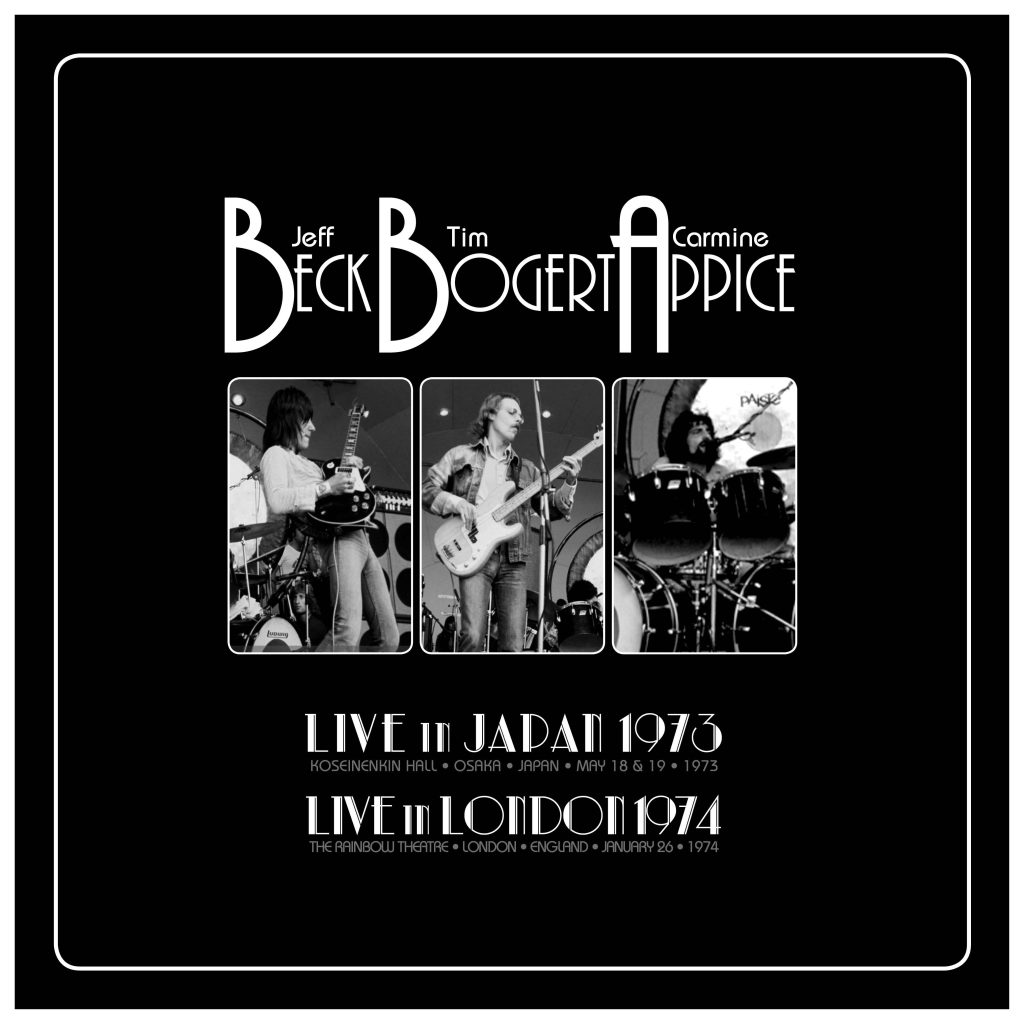 Beck, Bogert & Appice—Live In Japan 1973/Live In London 1974—The short-lived trio featuring guitar god Jeff Beck with the former Vanilla Fudge rhythm section of bassist Tim Bogert and drummer Carmine Appice tears it up in these previously unreleased early '70s concerts
Brinsley Schwarz—Thinking Back—The Anthology 1970-1975—Remembered today mostly as the band that gave Nick Lowe his start, these British pub-rockers sizzled onstage. This 7-CD set tells their story.
Eric Clapton—The Definitive 24 Nights—The 6-disc collection (with three dozen previously unreleased numbers) greatly expands upon the original concert recording released in 1991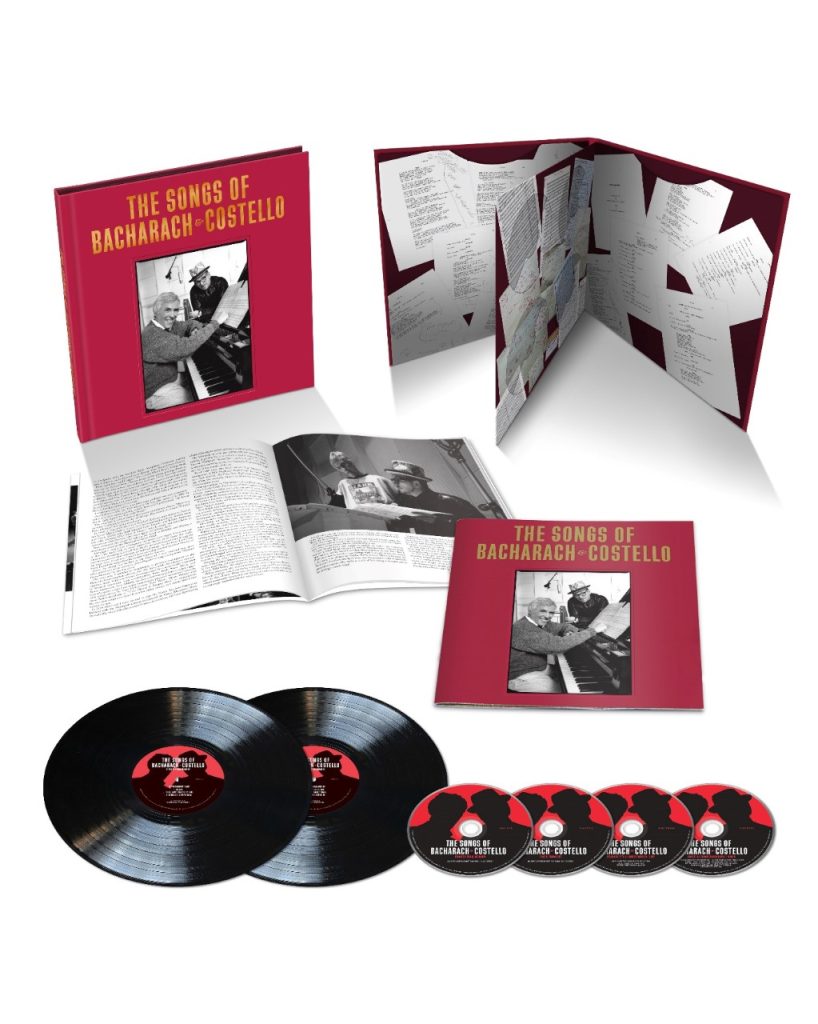 Elvis Costello/Burt Bacharach—The Songs of Bacharach & Costello—The box collects all of their collaborations and offers abundant evidence of how well they worked together. The anthology offers four CDs with a total playing time of three hours, and includes 19 previously unreleased tunes.
The Doors—Live at the Matrix—Recorded at a tiny San Francisco club before "Light My Fire" was even released as a single, the intimate live sessions showcase the band performing several tunes that wouldn't make it to their albums, including covers of songs by Willie Dixon, Miles Davis, Allen Toussaint and others.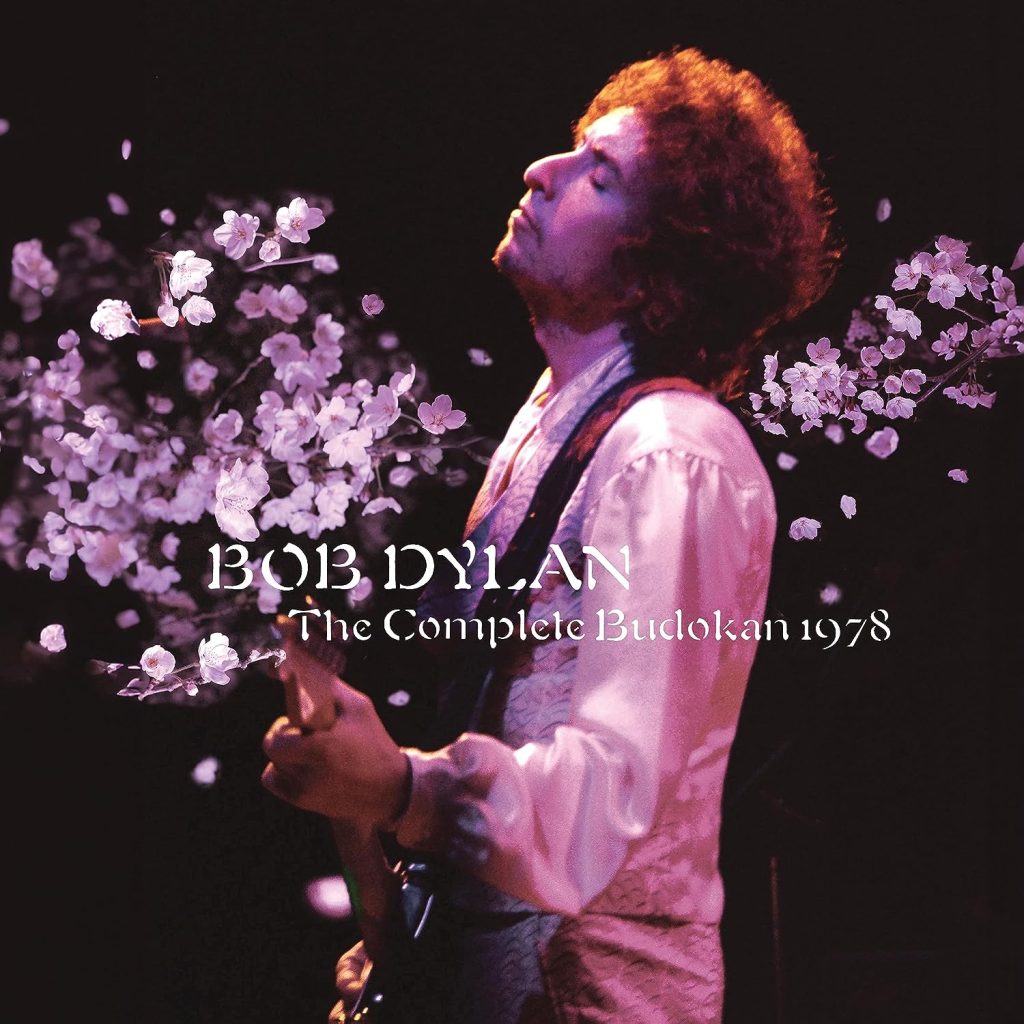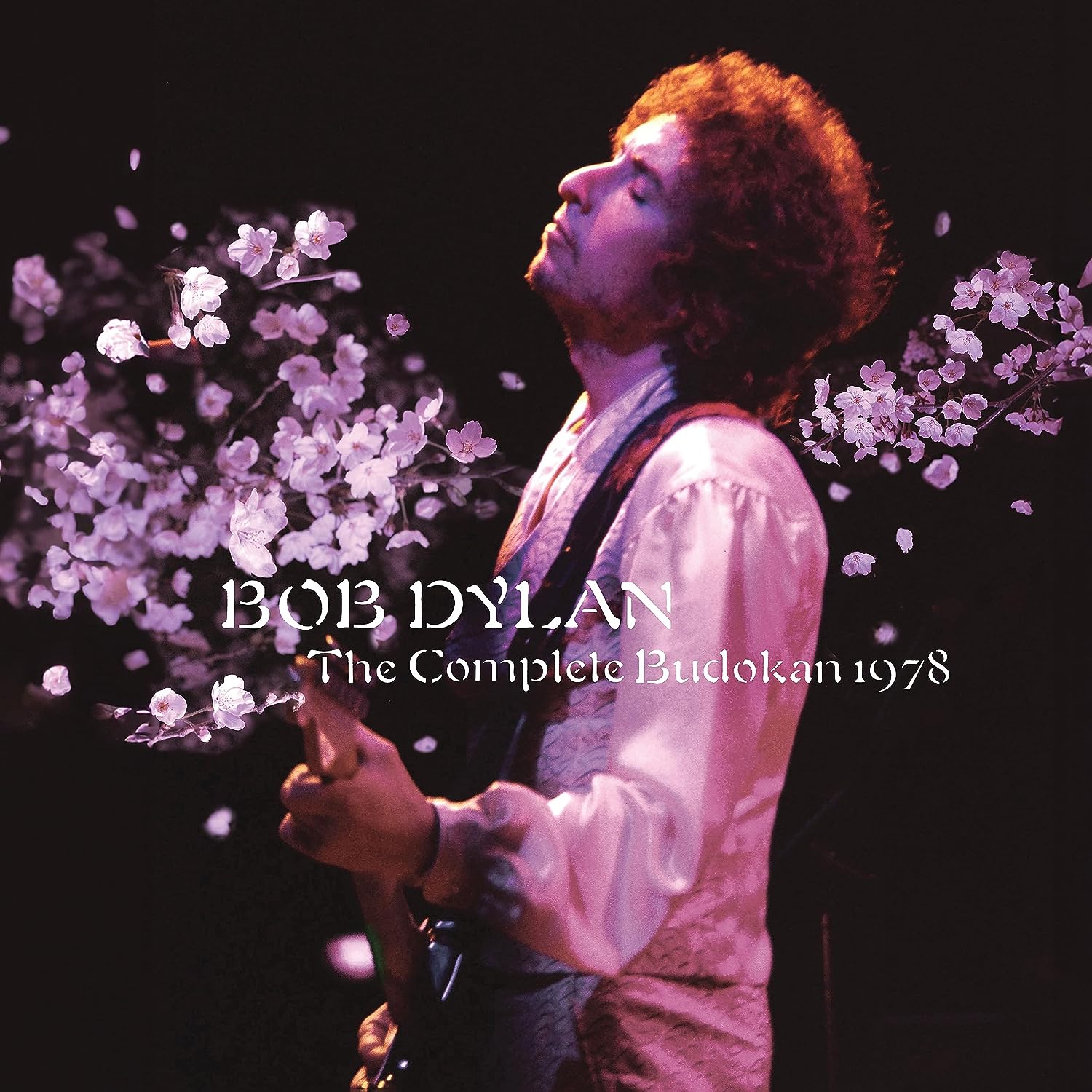 Bob Dylan—The Complete Budokan 1978 and Fragments—Time Out of Mind Sessions (1996-1997) The Bootleg Series, Vol. 17—Bob Dylan's catalog seems to be infinite, and most amazingly, nearly everything released from his vaults is superb. This year's crop included an expanded set of recordings from his 1978 Tokyo shows and a multi-disc look at 1997's Time Out of Mind LP, with copious previously unreleased material.
Related: Look back at the best archival releases of 2022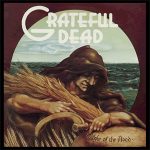 The Grateful Dead—Wake of the Flood, Here Comes Sunshine 1973, Dave's Picks Vols. 45-48, and Bob Weir—Ace—They were not only one of the most well-documented live acts in history, but quite active in the studio as well, and that means that Dead Heads can always expect plenty of goodies from their vaults. This year's bounty included an expanded look at their sixth studio LP, 1973's Wake of The Flood; Here Comes Sunshine 1973, a 17-CD anthology of complete shows from their spring tour of that year; four new volumes in the ongoing Dave's Picks series, all featuring classic '70s concerts; and finally, a reissue of Bob Weir's debut solo album, Ace, which was actually a thinly disguised Dead album.
The Jimi Hendrix Experience—Live At The Hollywood Bowl: August 18, 1967—Just what its title promises, a previously unreleased concert recording from the trio's breakout days, just weeks after their American debut at the Monterey Pop Festival.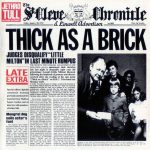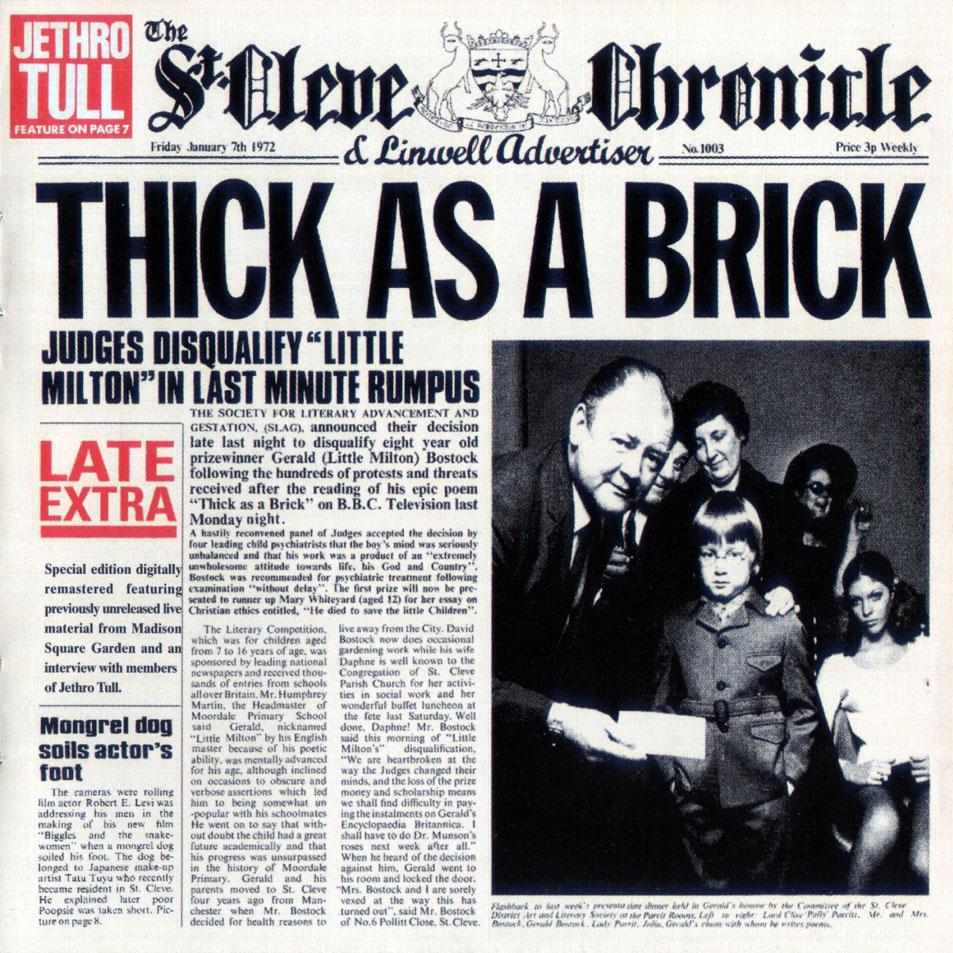 Jethro Tull—The Broadsword and the Beast and Thick as a Brick—The 40th anniversary of 1982's The Broadsword and the Beast gathers together five CDs' worth of material related to the album, including demos, rough mixes, live tracks and more. Thick As a Brick, one of the all-time Tull classics, also received the anniversary treatment (50 years for this one), reproduced in its original format, inside a 12-page newspaper.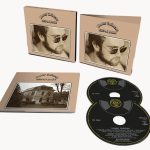 Elton John—Honky Chateau—Yet another album celebrating 50 years of existence (well, technically 51), John's early classic now includes live tracks from the era, outtakes, a 40-page booklet and more.
The Kinks—The Journey Parts 1 & 2—A 60th anniversary is certainly something to celebrate, and the British Invasion stalwarts did so with two volumes of The Journey, collecting both their biggest hits and deep album tracks, some 70 brilliant songs in all.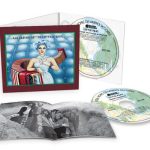 Little Feat—Sailin' Shoes and Dixie Chicken—Two of the finest albums by this quintessential California band are now augmented with outtakes, demos, alternate takes and plenty of live tracks from 1971 and '73.
The Steve Miller Band—J50: The Evolution of The Joker—The set not only includes the music from the smash album The Joker, but showcases Miller's process as he expands and reimagines his craft. There are 27 previously unreleased tracks, including songwriting demos.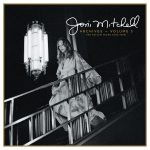 Joni Mitchell—Joni Mitchell Archives Vol. 3: The Asylum Years (1972-1975)—The set, on five CDs or four abridged LPs, houses a wealth of previously unreleased material including a 1971 impromptu studio session with Graham Nash and David Crosby, as well as demos and alternate studio takes, and concert recordings.
The Moody Blues—To Our Children's Children's Children—The deluxe 4-CD/1-Blu-ray boxed set includes B-sides, alternate versions and the Royal Albert Hall Concert of December 1969, featuring live performances of such favorites as "Peak Hour," "Tuesday Afternoon" and "Nights in White Satin."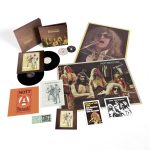 Mott the Hoople—All the Young Dudes—The 5-CD limited edition deluxe boxed set features newly remastered audio, rare tracks and previously unreleased takes. Also included are two vinyl LPs and a 12-inch single.
Pink Floyd—The Dark Side of the Moon and Atom Heart Mother—The Dark Side of the Moon 50th anniversary collection includes a CD and gatefold vinyl of the remastered studio album and Blu-ray + DVD audio featuring the original 5.1 mix and remastered stereo versions. The set also features a new Blu-ray disc of an Atmos mix plus CD and LP of a concert recording from Wembley Empire Pool, London, 1974. The 1970 classic Atom Heart Mother also received a special treatment as an expanded CD + Blu-ray package, featuring concert footage performed at Japan's Hakone Aphrodite Festival in August 1971.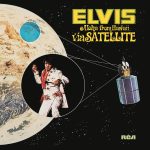 Elvis Presley—Aloha From Hawaii via Satellite—The 50th anniversary box goes further than the earlier releases of the album, including new mixes of Presley's entire Jan. 14, 1973, performance; the dress rehearsal; and 16 tracks from a post-concert session. Most significantly, the set features the first-ever release on Blu-ray of the concert film, which was NBC's highest-rated program of 1973.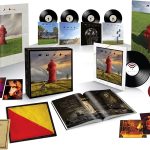 Rush—Signals (Super Deluxe Edition)—The title celebrated its 40th anniversary with a Super Deluxe Edition, a picture disc and a Dolby Atmos Digital Edition. The Super Deluxe includes one CD, one Blu-ray Audio, one high-quality 180-gram black-vinyl LP with new artwork from original album designer Hugh Syme in a premium tip-on jacket, and four 7-inch singles with new artwork from Syme.
Stephen Stills—Live at Berkeley 1971—The album draws from a pair of concerts held at the Berkeley Community Theater on Aug. 20-21, 1971, as Stills embarked on his first U.S. solo tour, opening each show with an intimate acoustic first set, and closing each night with a riveting electric set. Among the album's highlights are two guest appearances by David Crosby.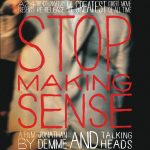 Talking Heads—Stop Making Sense—The 19-track Deluxe Edition expands slightly on the 16-cut 1999 one, but is a journey through the show's entirety. It begins as it has in every version, with David Byrne solo on acoustic guitar, accompanied by a Roland TR-808 drum machine for "Psycho Killer." Departure from the original album's streamlined playlist rears its head with several early additions, among them "Heaven," "Thank You for Sending Me an Angel" and "Found a Job,"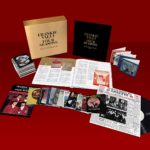 Frankie Valli and The Four Seasons—Working Our Way Back to You: The Ultimate Collection—Talk about comprehensive: This massive set includes a whopping 44 CDs, a vinyl LP, a coffee table book and more—nearly the entire output of the original Jersey Boys and their dynamic frontman Frankie Valli
Various Artists—Soul'd Out: The Complete Wattstax Collection and Wattstax: The Complete Concert—The Complete Concert commemorates the 1972 Wattstax benefit concert attended by more than 100,000 people, featuring performances from Stax Records' most popular artists of the time, among them Isaac Hayes, the Staple Singers, Rufus Thomas, Carla Thomas and the Bar-Kays. Soul'd Out is a 12-CD boxed set featuring the complete 1972 L.A. Memorial Coliseum concert plus recordings from the Summit Club, including 31 previously unreleased tracks across the collection.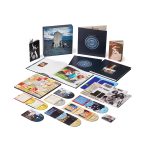 The Who—Who's Next/Life House—The Super Deluxe Edition of Who's Next, which evolved from Pete Townshend's visionary Life House project, is a 10-CD + Blu-ray set. Included for the first time are two newly mixed and complete 1971 concerts: The Who's performance at London's Young Vic Theatre and their legendary date at San Francisco's Civic Auditorium.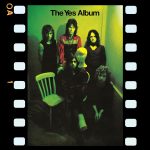 Yes—The Yes Album—The Super Deluxe Edition of the group's third album features a newly remastered version along with rarities, two previously unreleased concerts and fresh mixes by Steven Wilson, including an immersive Dolby Atmos mix. The expanded boxed set contains four CDs, a Blu-ray disc and an LP.
Neil Young—Chrome Dreams and Neil Young Archives Vol 1: 1963-1972—Neil Young is so prolific, between new releases and catalog rollouts, that it's nearly impossible to keep up with his output. Among the more vital titles of 2023 is Chrome Dreams, which was scheduled to be released in 1977, but was shelved. Now it's finally here and ifeatures 12 classic Young songs recorded in the studio from 1974-1976, including two previously unreleased versions. Neil Young Archives Vol 1: 1963-1972, the first in a series of archival boxed sets encompassing Young's entire career, originally released in 2009, has been reissued. The collection, out of print for over a decade, is a 10-disc deluxe edition in either Blu-ray or DVD and an 8-disc CD box.
Many more titles are below the Amazon links! When you buy something using a link on this page, we receive a commission. Thank you for supporting Best Classic Bands.
And don't forget about these, also released in 2023. (Click the album title for our earlier coverage.)
Aerosmith—Greatest Hits
David Bowie—Ziggy Stardust and the Spiders from Mars: The Motion Picture 
Camel—Air Born: The MCA & Decca Years 1973-1984
Alice Cooper—Killer and School's Out (Deluxe Editions)
Keith Emerson—Variations
Fleetwood Mac—Rumours Live
Genesis—BBC Broadcasts
Billy Joel—The Vinyl Collection, Vol. 2
Jorma Kaukonen—Live at the Bottom Line
Carole King—Home Again: Carole King Live in Central Park 
King Crimson—Larks' Tongues In Aspic: Complete Recording Sessions
Greg Lake—Magical
Gordon Lightfoot—At Royal Albert Hall
Phil Lynott—Slam Anthems and Thin Lizzy—Live and Dangerous
Lynyrd Skynyrd—Fyfty
Christine McVie—Christine McVie and In the Meantime
Stevie Nicks—Complete Studio Albums & Rarities  
Robert Palmer—The Island Records Years 1974-1985
The Replacements—Tim: Let It Bleed Edition
Leon Russell—Signature Songs
Del Shannon—Stranger in Town: A Del Shannon Companion
Carly Simon—Live in Grand Central
Nancy Sinatra and Lee Hazlewood—Nancy & Lee Again
T. Rex—Whatever Happened To the Teenage Dream 1973
Ten Years After—A Space in Time
Van Halen—The Collection II
Tom Waits—Frank's Wild Years/Swordfishtrombones/Rain Dogs/Bone Machine/The Black Rider
Rick Wakeman—The Prog Years 1973-1977
War—The World Is a Ghetto: The Complete Sessions
Charlie Watts—Anthology
Frank Zappa—Funky Nothingness
In part two of our annual holiday guide, we reveal our choices for the best music books of the year, and we'll follow that with the best newly recorded albums by classic rock artists.

Latest posts by Best Classic Bands Staff
(see all)