Links We Like

Click your mouse to enjoy all kinds of cool rock and roll stuff around the Web curated by the Best Classic Bands staff.
Good Reads
BeatlesNews.com  All the news that's Fab to print
Beggars Banquet Online  Archive site for the now-defunct official Rolling Stones fanzine where you can order back issues and enjoy other historical info and occasional Stones news items
Billboard  Longtime music industry trade magazine with charts, articles and reviews that is largely considered the bible of the biz
ELO Beatles Forever  News on all things ELO
Expecting Rain  Everything Dylan (and lots more)
Future Rock Legends  Analysis of who's eligible for and who's been snubbed by the Rock and Roll Hall of Fame
Hits  The more renegade record business trade that features latest charts and reports reliably with delicious dollops of snark and insider smarts even outsiders can enjoy

IORR.org  The place for Rolling Stones fans since 1980. If you don't know what the initials stand for, you're not a fan
Just Backdated  Chris Charlesworth's excellent blog, largely about The Who, but so much more.
Kinda Kinks Everything about the Kinks
Mojo  England's Mojo magazine is the finest print music publication today, maybe ever, delivering superbly written articles about historical and contemporary popular music, with reviews and other cool music journalism and photography every month

NME   Online home of the long-time, U.K.-based music newsweekly
This Day in Music  An indispensable read for the important historical events that occurred each day
PeteTownshend.net  Dedicated to following his latest activities and providing news and in-depth articles on his current and past projects
TunesMap  Offers relevant content and interactivity while users are enjoying music
Good Listening
KCRW   Driven by the spirit of Los Angeles and world renowned for its savvy, tasteful and  music programming
KUTX    Music programming that reflects Austin, TX's creative spirit and diverse tastes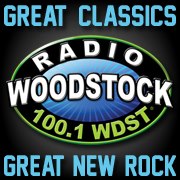 Radio Woodstock   Woodstock, NY-based WDST-FM combines classic rock with Adult Album Alternative programming
SiriusXM Classic Rewind Channel  Songs from the late '70s onward
WFMU  Listener-supported and the U.S.' longest-running free-form station, HQ'd in Jersey City, NJ
WFUV    Non-commercial station of Fordham Univ. (Bronx, NY) featuring Adult Album Alternative music
WRCU   Student radio station at Colgate University in Hamilton, NY where the Founder/CEO of Best Classic Bands spun records on the air in the 1970s
Retailers
Vinyl District Store Locator Find 3,500 vinyl record stores in 45 countries
Amoeba Music   Music superstores with locations in Berkeley, Hollywood and San Francisco, CA
Electric Fetus  Minnesota's long-time home for record collectors, with locations in Mpls and Duluth
Finders Records   Bowling Green, OH's "Independent music library since 1971"
Forever Young Records  Over 250,000 new and used LPs, CDs, cassettes, memorabilia and more at this Grand Prairie, TX store in the DFW metro area
Grimey's  Nashville's home of new and "preloved" music
Indy CD & Vinyl  Serving Indianapolis, IN since 2001
Mr Musichead Gallery  The first institution in Los Angeles devoted exclusively to the art and visual history of music. Boasts the world's largest collection of rock photography, music-related fine art, and all things music history, plus praiseworthy concerts, lectures, and book signings
Music Millennium  Serving Portland, OR since 1969
Newbury Comics   New England-based chain with 26 stores
Princeton (NJ) Record Exchange   One of the leading independent record stores since 1980
The Record Parlour  The newest and most distinguished vintage record store to open up in Los Angeles has an authentic vibe: as artists perform live, they're surrounded by over 30,000 vinyl records, vintage stereo gear and music memorabilia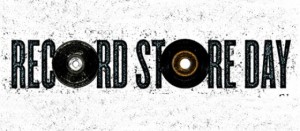 Record Store Day  Conceived in 2007 to celebrate (on the third Saturday in April and on Black Friday) the 1400 independent record stores in the U.S. and thousands more around the world, with special, limited edition releases
The Sound Garden  Two locations–in Baltimore and Syracuse–with a wide array of new and used music
Twist & Shout   Denver-based independent record store
Waterloo Records  Independent store with deep stock and a music-loving staff that has served Austin, TX and its visitors since 1982. Devoted supporter of its city's scene and Texas music

Rock 'n' Roll Collecting
Austin Record Convention  The largest sale of recorded music and collectibles in the nation takes place twice a year (Spring and Fall) as top dealers gather in the Texas city that likes to call itself "The Live Music Capital of the World"

BackstageAuctions.com     Boutique online auction house specializing in authentic rock 'n' roll music memorabilia
Roger Dean The artist perhaps best known for his designs of album covers for Yes
Discogs.com   Founded in 2000 and on a mission to build the biggest and most comprehensive music database and marketplace
The Fest  The longest running Beatles celebration, since 1974
WFMU Annual Fair   Annual NYC event featuring various vendors; admission fee goes to the listener-supported station
Goldmine   Online home of the music collector's magazine
Kosh Design   John Kosh is the former creative director for Apple Records and a Grammy Award-winning designer of many iconic albums in your collection
LandyVision   Official website of photographer Elliott Landy, well known for his iconic images of Dylan, Hendrix, the '69 Woodstock Festival, and more
TheBestTurntable.com Guide and reviews to purchasing the only equipment that matters
Tourism
Abbey Road Crossing   Webcam offering a 24-hour view of the London street made famous by the Beatles
Graceland    The Memphis, TN home of Elvis Presley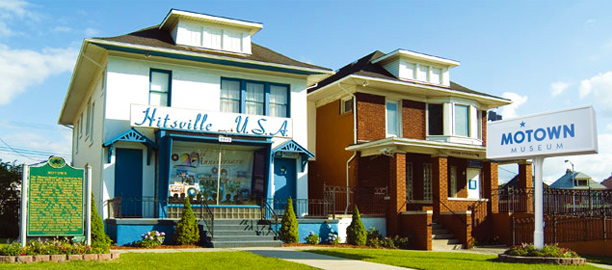 Jim Morrison's Grave   It's not just the final resting place of the lead singer of The Doors that makes the Père Lachaise Cemetery in Paris the most-visited graveyard in the world. Such other famed folks as Oscar Wilde, Isadora Duncan, Edith Piaf, Getrude Stein and more are also buried there
Motown Museum   Visit the Detroit house that became Hitsville, U.S.A. and see Studio 1 where many classic soul hits were created by the Motown team of producers, writers, players and artists
PopSpots  The exact locations of album cover photos
Standin' On The Corner Park  Yup, it's in Winslow, AZ and it's such a fine sight to see
Stax Museum   The recreated former movie theater in Memphis, TN that was the Stax Records studio features memorabilia, vintage videos and standing and special exhibits dedicated to preserving and promoting the legacy of American soul music
Sun Studio  Where much of what we call rock 'n' roll was born. The Memphis, TN landmark studio run by Sam Phillips was the launch pad for such legends as Elvis, Jerry Lee, Johnny Cash, Carl Perkins and other innovators  and, of course, Sam
Rock and Roll Hall of Fame and Museum   The Cleveland, OH-based institution, designed by I.M. Pei, created to give voice to the stories of the people, artifacts and events that shaped rock and roll
Rock Junket
Experience Music Project   Seattle, WA-based nonprofit institution "dedicated to the ideas and risk-taking that fuel contemporary pop culture"
Surf Ballroom   Historic performance space and landmark in Clear Lake, IA and final (1959) concert venue of Buddy Holly, Ritchie Valens and JP "The Big Bopper" Richardson
Stevie Ray Vaughan Statue   Big bronze memorial to the famed blues-rock guitarist on the south shore of Lady Bird Lake in Austin, TX. A short stroll away you can also visit Doug Sahm Hill
Woodstock (NY) Chamber of Commerce   What to do and where to go in the Colony of the Arts
Woodstock Museum    Since 2008, the official museum of the 1969 Woodstock Music and Art Fair, built on the actual site of Yasgur's Farm in Bethel, NY
Want to suggest a link you think we should add? Send it with brief details to: info[at]bestclassicbands.com. Please include your name (and affiliation, if appropriate).