Some of the stories grabbing headlines in 1972… The first hand-held calculator was introduced. Its price: $395. The Godfather had its premiere in New York City. Five men are arrested for burglarizing the offices of the Democratic National Committee in the Watergate office complex.
George Carlin was arrested at the annual Summerfest in Milwaukee for saying the "Seven Words You Can Never Say on Television." The first of M*A*S*H's 256 episodes aired on CBS.
And in music… Having a #1 album earned bragging rights for a label and, of course, the artist. It was a badge that could never be taken away, like having "Grammy Award-winner" in front of your name.
Here's a recap of 1972's chart topping albums in the U.S., including many classic rock favorites, as determined each week by Record World; Seventeen different albums claimed the top spot this year, each had a story to tell. Several took years to rise to the top.
Listings are in reverse order, saving the longest-running title for the end.
Jethro Tull – Thick as a Brick (1 week)
It just goes to show how much competition there was at the top. This brilliant parody of a concept album was Tull's fifth studio effort. Released in March, it reached the top in the U.S. for just one week, on June 10, thanks to its FM radio popularity.
Elton John – Honky Chateau (1)
After flirting with the top of the album chart with his previous LPs, Elton John finally reached the summit, though it took three months after its May 12 release. But thanks to the pop radio success of "Rocket Man" and "Honky Cat," he had his first U.S. #1, the first of his six straight studio efforts to accomplish that feat.
Led Zeppelin – Led Zeppelin IV (1)
The band's fourth studio album in less than three years was released in November 1971 and ascended to the top at year's end, where it stayed for just one additional week on the January 1, 1972 chart. Weep not for Zeppelin, though. The album has been certified by the RIAA with sales of more than 23 million.
The Moody Blues – Days of Future Passed (1)
The ahead-of-its-time LP has long been considered the band's masterpiece. Though it was originally released in November 1967, it wasn't until the Moodys had earned radio success in the U.S. in the new decade with such singles as "Question" and "The Story in Your Eyes," that "Nights in White Satin" was reissued to programmers and Days of Future Passed was re-discovered by American audiences. Five years after its original release, the album returned to the chart, topping Record World for one week, on Nov. 4.
Related: Our Album Rewind of Days of Future Passed
Carole King – Carole King Music and Rhymes and Reasons – (2 each)
Following the staggering success of 1971's Tapestry – which likely sold a few more copies even as you read this – the queen released Music that December. Thanks to the single, "Sweet Seasons," it topped the sales charts for two weeks in January. Rhymes and Reasons arrived in October '72 and reached #1 in December.
Curtis Mayfield – Super Fly (2)
The revered soul singer is a two-time Rock Hall inductee. He enjoyed enormous success with his Super Fly soundtrack, which reached #1 on October 21, thanks to the two Top 10 crossover singles, "Superfly" and "Freddie's Dead."
The Moody Blues – Seventh Sojourn (2)
The band were FM radio favorites and were earning well-deserved favour from Top 40 programmers. The quintet of Justin Hayward, John Lodge, Ray Thomas, Mike Pinder and Graeme Edge would go on hiatus, not long after they peaked on the chart with this release. The LP reached #1 for the last two weeks of '72, thanks to radio play for "Isn't Life Strange" and "I'm Just a Singer (in a Rock and Roll Band)."
Neil Young – Harvest (2)
Though it would only top the album chart for two weeks, beginning on March 18, Record World's chart formula determined that this now-legendary album was the year's biggest overall seller. The February 1 release almost plays like a greatest hits album, with such classic Young compositions as the #1 hit "Heart of Gold" and the #4 "Old Man, as well as "A Man Needs a Maid," "Are You Ready For the Country?" and "The Needle and the Damage Done."
Don McLean – American Pie (3)
The then-26-year-old released this, his second studio effort, on October 24, 1971, and its iconic single, with the unlikely 8+ -minute length hit Top 40 programmers' desks the next month. In its Nov. 20 review, Record World called it a "monumental accomplishment of lyric writing." You think? It struck a chord with radio listeners and, with the song at the top of the chart, the album duplicated the feat, reaching #1 on Jan. 22. The LP was at #2 for weeks and ultimately returned to #1 for two weeks in March.
Chicago – Chicago V (4)
Another year, another Chicago album. This one, which arrives on July 10, was noteworthy for several reasons. Incredibly, it was their first release as a single LP. It also yielded their biggest single to date, "Saturday in the Park," which reached #3 on the pop chart. And, most importantly, after flirting with the top of the sales chart with their previous efforts, they finally had their first #1 album, which it reached for four consecutive weeks, beginning Aug. 19.
Concert for Bangladesh (4)
Released in the U.S. on Dec. 20, 1971, just four months after the August concerts, The Concert for Bangladesh live triple album featured performances by George Harrison & Friends (including Ringo Starr, Bob Dylan, Eric Clapton, Leon Russell, Billy Preston, Ravi Shankar, and many more). It reached #1 on Record World on Feb. 5, where it remained for four straight weeks.
Related: Our look back at the Bangladesh concerts
Cat Stevens – Catch Bull at Four (4)
Though its single, "Sitting," only performed modestly on the pop chart, peaking at just #16, it was FM airplay and the momentum of the singer-songwriter's previous albums that put him at the top for four consecutive weeks with this Sept. 27 release.
America (5)
It's easy to forget what an incredible reception the band had with their self-titled debut album, released on Dec. 26, 1971. One week after "A Horse With No Name" reached the top of the singles chart, the album went #1, staying there for the entire month of April. (If you knew the band earned seven Top 10 singles in their career, raise your hand!)
Roberta Flack – First Take (5)
How did a three-year-old album become the #1 album in the land? It was the power of movies and a great single. Clint Eastwood included Flack's 1969 recording of "The First Time Ever I Saw Your Face" in his 1971 thriller, Play Misty For Me. Thanks to its exposure in the film, Atlantic Records released an edited version as a single in early 1972. The song was #1 for six weeks, Flack's first hit, which established her as a star. And her earlier album reached the top for five straight weeks, beginning on May 6.
Related: Our feature on Eastwood's stalker film, and directorial debut
Rod Stewart – Never a Dull Moment (5)
Though it's billed as a solo album, Rod the Mod received ample support from his Faces mates on this July release. "You Wear it Well" reached #13 though his great cover of the Sam Cooke classic, "Twistin' the Night Away," was largely ignored by Top 40, peaking at just #59. No matter. The album reached #1 on Sept. 16, where it stayed for five consecutive weeks.
The Rolling Stones – Exile on Main Street (8)
What a run! The May 12 release was #1 for the majority of the summer, reaching the top on June 17 and remaining there through Aug. 5. Exile was also the second of what would become eight consecutive Stones' studio LPs to reach #1 in the U.S. It justifiably remains the favorite Rolling Stones album for many.
Related: Only 6 albums reached #1 in 1978; Here's why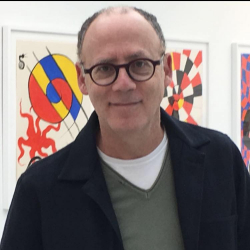 Latest posts by Greg Brodsky
(see all)