Classic Rock Music Cruises

Music Cruises have become a popular vacation option for classic rock fans with a wide variety of themes and artists to enjoy on the high seas every year. They provide a chance to see your favorite acts up close and rub shoulders with and even meet them while shipboard and interact and party with your fellow fans.
Most all provide affordable all-in packages (except for alcoholic beverages, of course) with a variety of onboard recreational activities, casinos, duty-free shopping and more in addition to concerts, intimate shows, jams and other musical events.
They typically sell-out fast!
January 2020
1/11-18: Sandy Beaches Cruise 26 with Delbert McClinton, The Mavericks
1/7-12: Jam Cruise 18 Departs Miami, FL
1/19-26: Where the Action Is with the Grass Roots, Ron Dante, the Lettermen, Paul Revere's Raiders. Departs Ft Lauderdale, FL
1/18-25: Soul Train Cruise with the Jacksons, the Isley Brothers, Johnny Gill, Cameo, Peabo Bryson, Atlantic Starr. Departs Ft Lauderdale, FL
1/19-26: Legendary Rhythm & Blues Cruise #34 with Taj Mahal Quartet, Kenny Wayne Shepherd, Fabulous Thunderbirds. Departs Ft Lauderdale, FL
1/29 – 2/3: Outlaw Country Cruise 5 with Steve Earle & the Dukes, Lucinda Williams, the Mavericks, Carlene Carter, NRBQ. Departs Miami, FL
February
2/3-10: Cayamo with Brian Wilson, Mavis Staples, Rodney Crowell, Jeff Tweedy. Departs Miami, FL
2/10-15: Ultimate Disco Cruise with KC and the Sunshine Band, the Jacksons, the Commodores, the Pointer Sisters, Harold Melvin's Blue Notes. Departs Ft Lauderdale, FL
2/15-22: Rock and Romance Cruise with Cheap Trick, Don Felder, America, Todd Rundgren, Jefferson Starship, Rita Coolidge, Ambrosia, Randy Bachman, Pablo Cruise, Stephen Bishop. Departs Miami, FL
2/27 – 3/2: Rock Legends Cruise VIII with Roger Daltrey, Paul Rodgers, Roger Hodgson, UFO, Robby Krieger, Uriah Heep, Jonny Lang, Elvin Bishop, Mark Farner, Wet Willie. Departs Ft Lauderdale, FL
2/8-13: Monsters of Rock X With Tesla, Krokus, Winger, Extreme, Autograph, Kings X, Kix, Slaughter, Kingdom Come. Departs Ft Lauderdale, FL
2/18-22: Keeping the Blues Alive at Sea VI with Joe Bonamassa, Buddy Guy, Tommy Emmanuel. Departs Miami, FL
March
3/8-15: The 80s Cruise with Patty Smyth and Scandal, the B-52s, Lita Ford, Berlin, Tony Lewis from the Outfield, Big Country, the Motels. Departs Miami, FL
3/27 – 4/1: Cruise To The Edge  with Yes, Marillion, Steve Hackett, Saga. Departs Miami, FL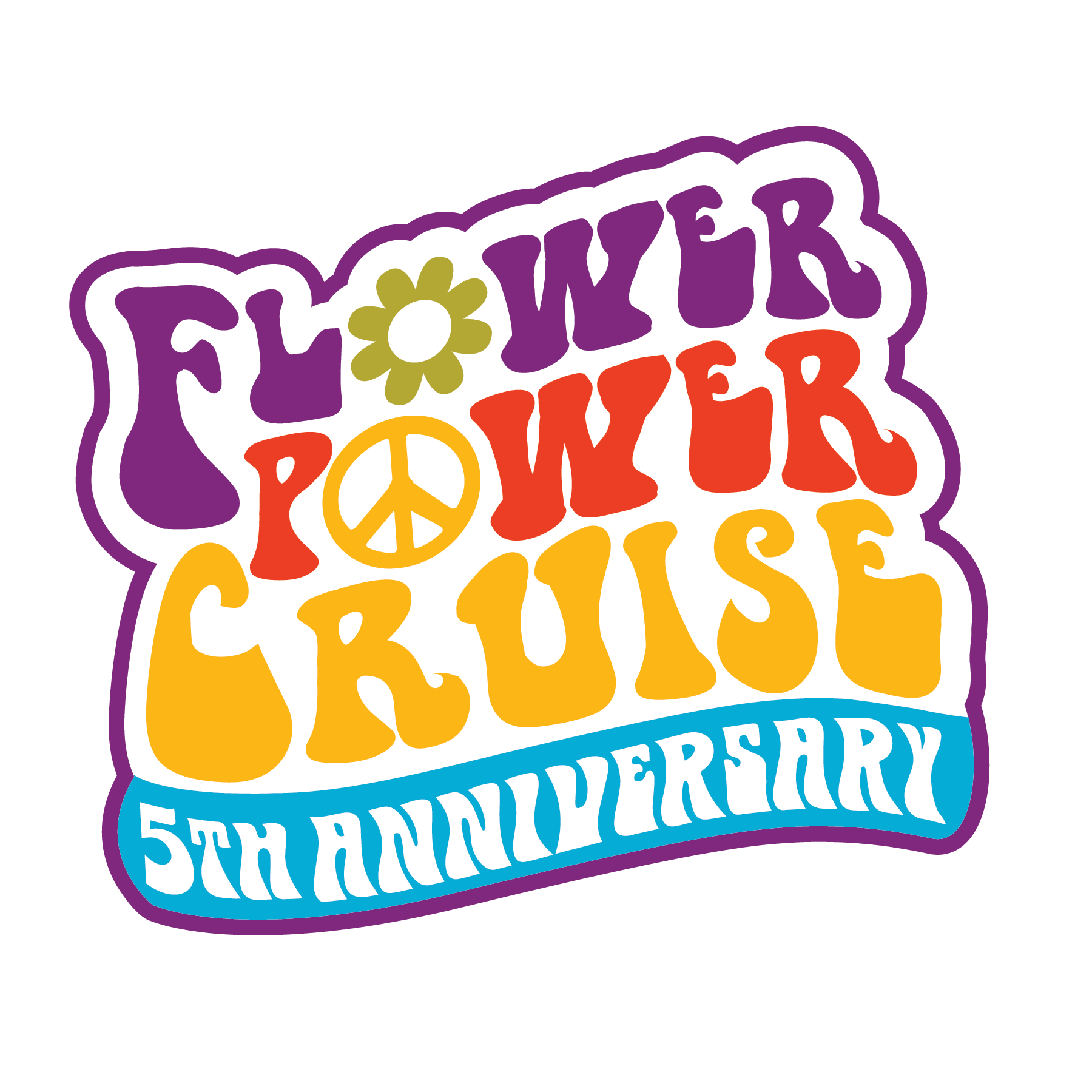 3/28- 4/4: Flower Power Cruise with the Zombies, Herman's Hermits starring Peter Noone, the Turtles, Arlo Guthrie, the Buckinghams, the Hollies, the Grass Roots, Rare Earth, Vanilla Fudge, the Classics IV, the Outsiders. Departs, Miami, FL
April
4/1-8: On the Blue Cruise with Justin Hayward, the Zombies, Alan Parsons, Art Garfunkel, Dave Mason, Ronnie Spector, Al Stewart, Glenn Hughes, Orleans, Poco, Firefall, The Babys, Pat Travers, Focus. Departs Miami, FL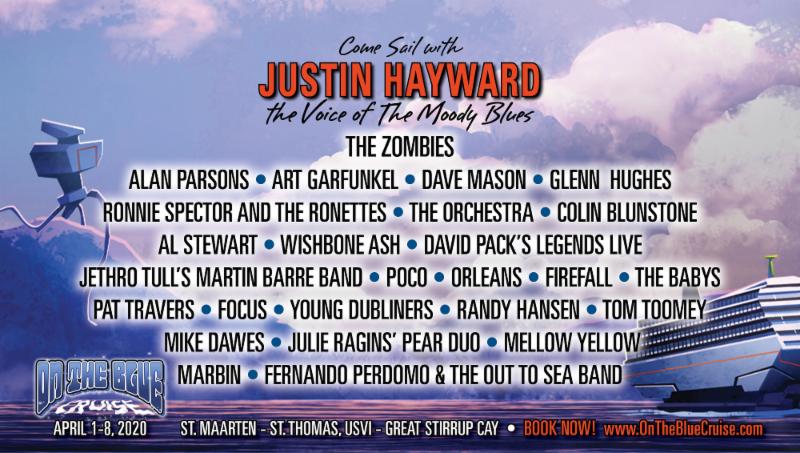 May
TBD: Kid Rock's Cruise with TBA.
August
8/10-14 Knotfest at Sea with Slipknot. Departs Barcelona, Spain
October
10/20-26 Melissa Etheridge Cruise with Melissa Etheridge, Shawn Colvin, Tegan and Sara. Departs Miami, FL
10/13-18 Megacruise with Megadeth, Anthrax, Queensryche, Testament. Departs San Diego, CA
10/25 – 11/1: Legendary Rhythm & Blues Cruise #35 with TBA. Departs Ft. Lauderdale, FL
10/30 – 11/4: Kiss Kruise X with Kiss, Ratt, Queensryche. Departs Miami, FL
November
11/2-9: Malt Shop Memories with Smokey Robinson, the Beach Boys, the Lettermen, the Happenings, Lou Christie, Gary Lewis and the Playboys. Departs Ft. Lauderdale, FL
December
12/3-10 High Seas Rally with Foghat, Molly Hatchet, Joe Diffie. Departs Tampa, FL
January 2021
1/31 – 2/7: Legendary Rhythm & Blues Cruise #36 with TBA. Departs Ft. Lauderdale, FL