The Jimi Hendrix Experience Heats Up the L.A. Forum: Review
by Jeff Burger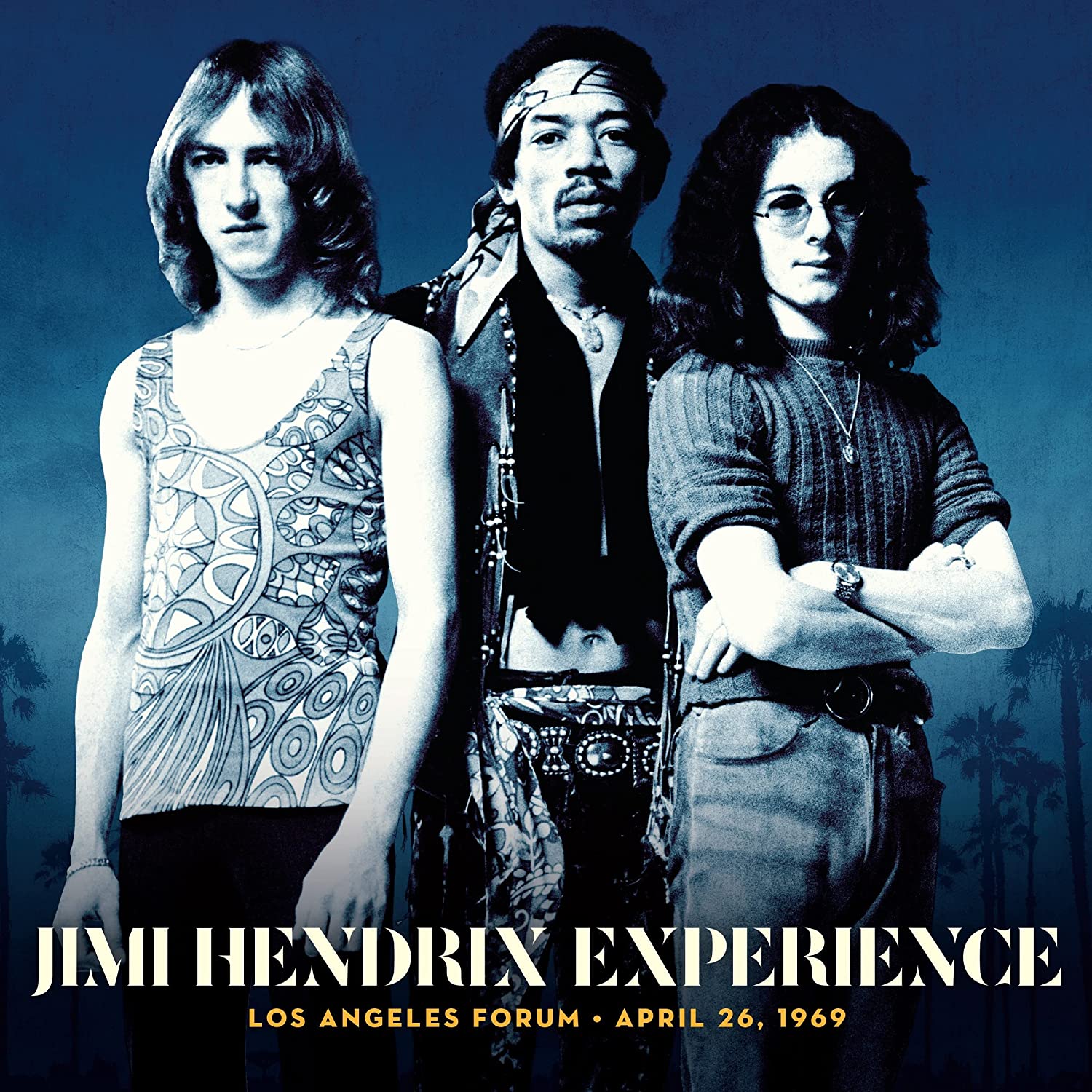 More than half a century after Jimi Hendrix's death, the folks managing his estate are still overseeing the release of previously unheard material. That's amazing, but it's perhaps more amazing that even now, they don't appear to be scraping the bottom of the barrel—at least not judging by LPs like the Jimi Hendrix Experience's Los Angeles Forum, April 26, 1969.
The well-recorded album (released Nov. 18, 2022, on CD, vinyl and digitally) preserves a sold-out concert with the guitarist's bandmates Mitch Mitchell on drums and Billy Cox on bass. It has been mixed from the original eight-track tapes by longtime Hendrix engineer Eddie Kramer and comes with extensive liner notes by ZZ Top's Billy Gibbons, who attended the Forum show, and L.A. Times critic Randy Lewis.
Related: Eddie Kramer remembers Jimi Hendrix
Listen to "I Don't Live Today" from the 2022 release Los Angeles Forum, April 26, 1969
The 80-minute concert draws material from all three of the trio's studio albums, including Are You Experienced? (forceful versions of "Purple Haze," "Foxey Lady" and "I Don't Live Today") Axis: Bold as Love (a midtempo "Spanish Castle Magic") and Electric Ladyland (a lengthy two-part "Voodoo Child (Slight Return)," which bookends a reading of Cream's "Sunshine of Your Love"). Also in the set: an early example of Hendrix's soon-to-be-famous reworking of "The Star-Spangled Banner"; "Tax Free," an instrumental he learned from a Swedish duo that shared a bill with him in Stockholm; and the guitarist's bluesy "Red House," which is now included on CD copies of Are You Experienced? but at the time had not been released in the U.S.
Throughout, the guitar pyrotechnics range only from excellent to astonishing.
Latest posts by Jeff Burger
(see all)