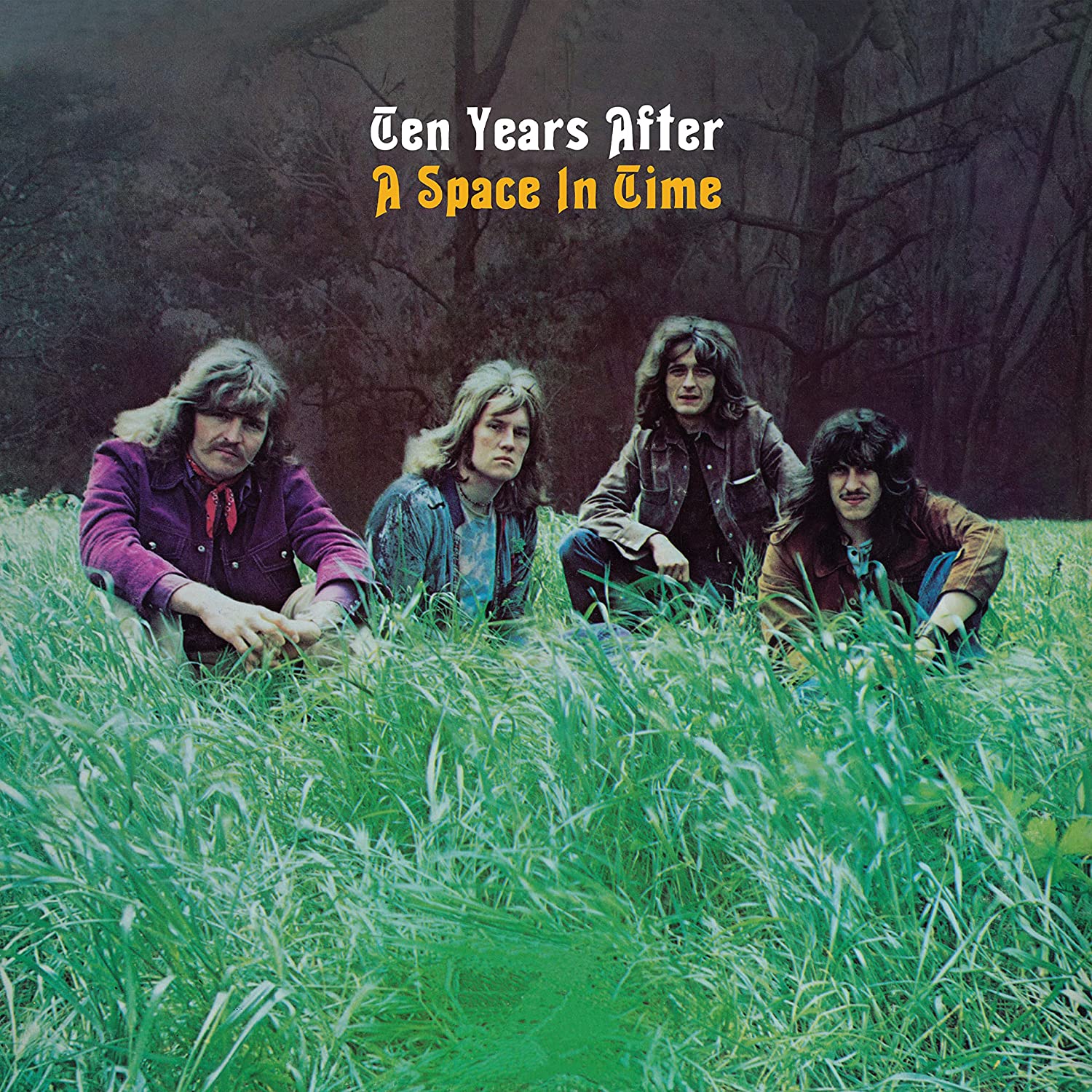 British classic rock legends Ten Years After's classic album, A Space In Time, has gotten a belated 50th Anniversary remix. The 1971 title returned on 2-CDs and 2-LP Half-Speed Master 180g vinyl on March 17, 2023, via Chrysalis Records.
A Space In Time, the band's sixth, and best selling album, was originally released in August 1971, and saw the band taking a more melodic direction from previous efforts. It includes their best known track, "I'd Love To Change The World." At the time the album was released on Chrysalis in the U.K. and Columbia Records in the U.S., Ten Years After, comprised of vocalist-songwriter-guitarist Alvin Lee, bass guitarist Leo Lyons, keyboardist Chick Churchill, and drummer Ric Lee, had consistently achieved Top 10 sales in their native U.K. In America, their three previous efforts all had solid success, thanks to their performance at Woodstock and subsequent exposure in the festival's film. However, they had lacked a pop hit that many of their peers had achieved.
And although the ethereal "I'd Love To Change The World" peaked at just #40 in the U.S., becoming their biggest success in the States, it further established them on FM radio, helping A Space In Time go Platinum. The album reached #17 in America, though it faltered in the U.K., getting to just #36.
This new, belated 50th Anniversary edition of the album features a brand new mix by the original producer/engineer, Chris Kimsey (Rolling Stones/Emerson Lake & Palmer), using the original 2" multitrack tapes. He has used modern day plug-ins that perfectly emulate and expand upon the original recording.
Listen to Kimsey's 2023 remix of "I'd Love To Change The World"
The second disc in this set features the original 1971 mix of the album. Both have been mastered and cut at half-speed by Miles Showell at Abbey Road Studios.
The new edition is presented on 180gm black heavyweight vinyl in a gatefold sleeve, and features new sleeve notes by Kimsey, and band members, Ric Lee, Churchill and Lyons. Alvin Lee, the band's frontman, died on March 6, 2013 at age 68.
The release is also available in Stereo and Atmos digitally and as a limited edition Blu-ray through SuperDeluxeEdition.com.
A Space in Time Tracklist
1. One Of These Days
2. Here They Come
3. I'd Love To Change The World
4. Over The Hill
5. Baby Won't You Let Me Rock 'N' Roll You
6. Once There Was A Time
7. Let The Sky Fall
8. Hard Monkeys
9. I've Been There Too
10. Uncle Jam
Watch the official lyric video for "I'd Love To Change The World"
Related: 10 Big Rock Bands Without a Top 10 U.S. Single

Latest posts by Best Classic Bands Staff
(see all)