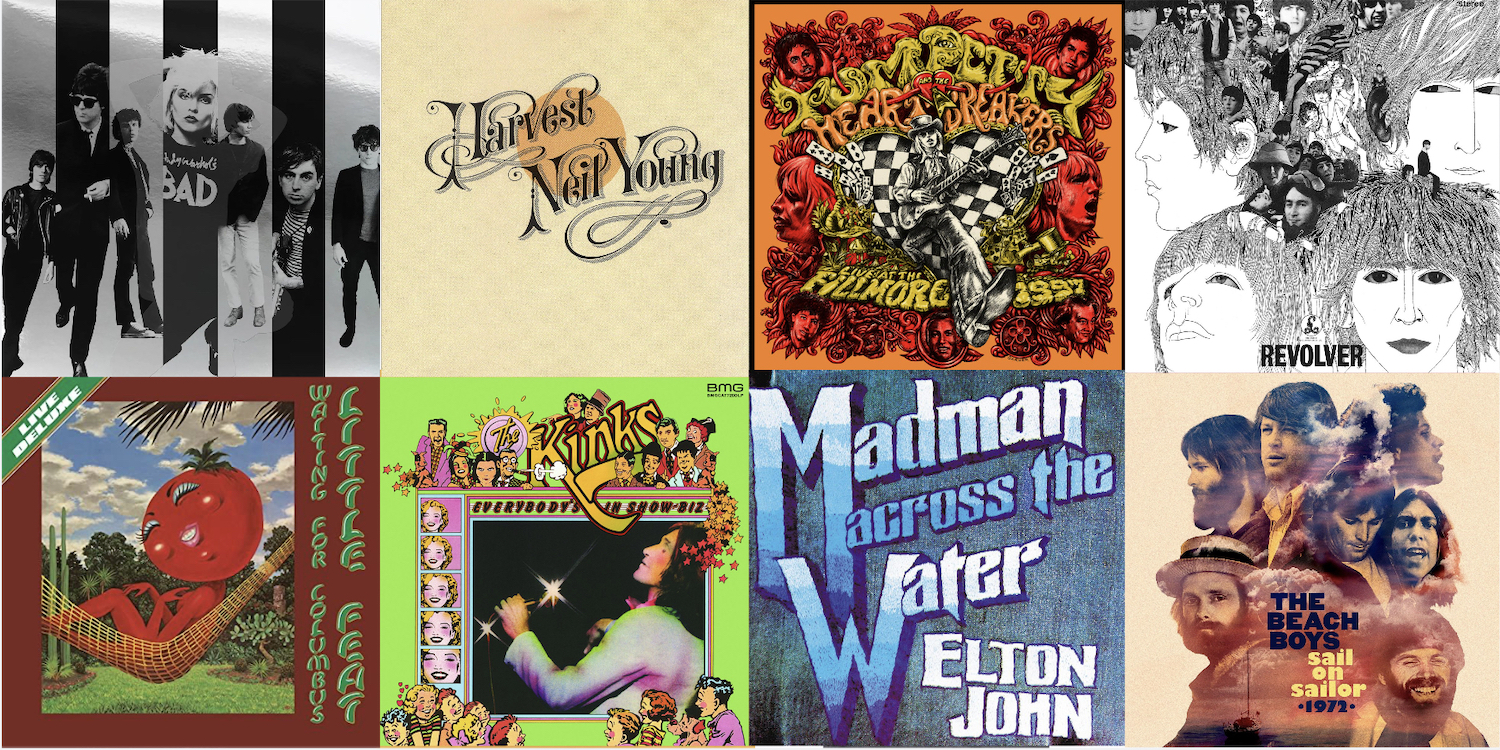 It's that time of year again (yes, already!), when we look back at the bounty of music from the classic rock era that has somehow taken this long to find its way to us, the fans who still love the sounds from decades gone by. In our annual roundup of boxed sets, reissues and compilations—the first installment in a three-part series—we focus on newly released sets, some of them simple "Super Deluxe Editions" of classic albums, others lavish boxed sets containing as many as 50 (!) CDs or vinyl LPs, some also including hardcover books and other goodies. Many have tons of previously unreleased recordings, including outtakes, demos and the like, some include live recordings—all of them are, in our opinion, worth adding to your collection.
In part two of our annual holiday guide, we'll reveal our choices for the best music books of the year, and we'll follow that with the best newly recorded albums by classic rock artists.
The list is arranged alphabetically by artist, from Beach Boys to Zappa—no rankings here because they're all worthy. Ordering links are at the bottom of the page.
Hope you find something you like! We sure did!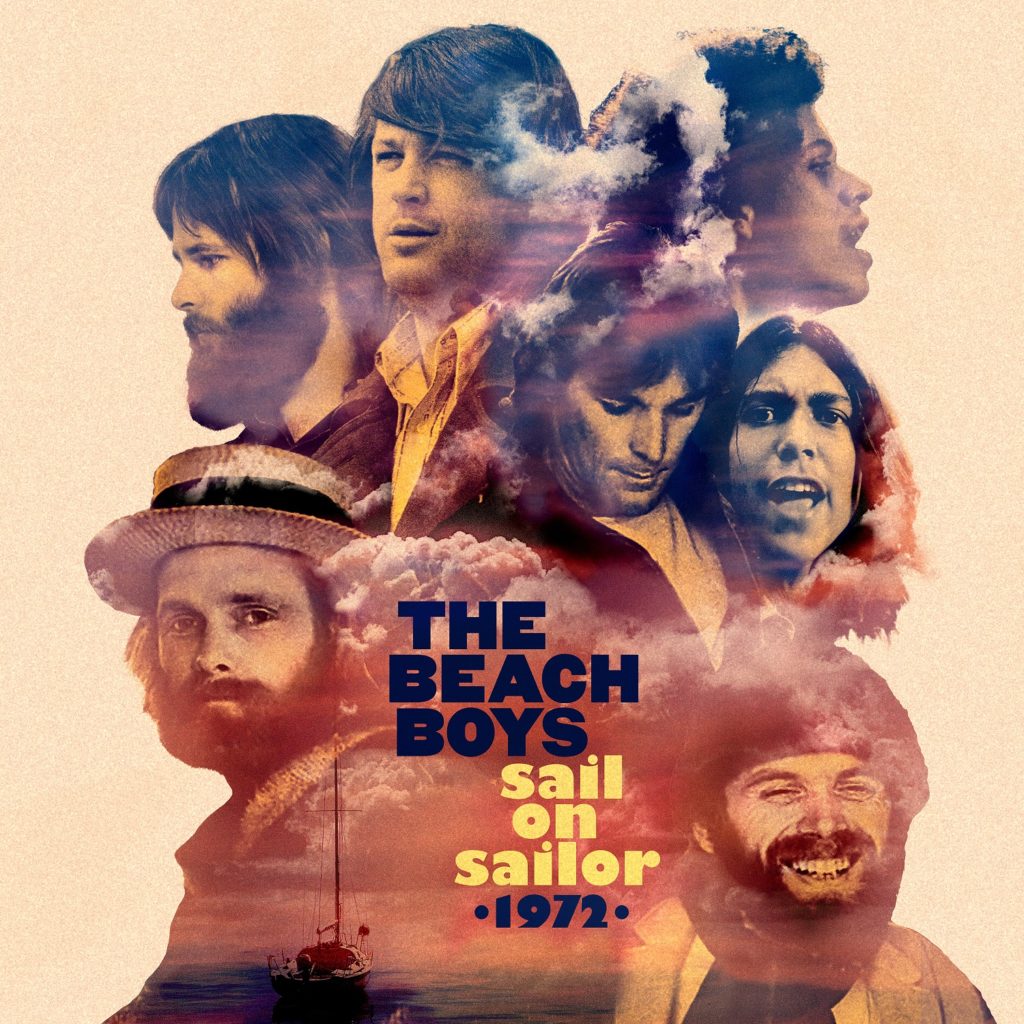 The Beach Boys—Sail on Sailor—1972 (Super Deluxe Edition)—This six-CD package (also coming as a five-LP+7-inch EP vinyl boxed set) focuses on the albums Carl and the Passions–"So Tough" (1972) and Holland (1973). It includes a slew of unreleased outtakes, live recordings, radio promos, alternate versions, alternate mixes, isolated backing tracks and a cappella versions, culled from the album sessions. In all, it contains 105 tracks, 80 of which are previously unreleased.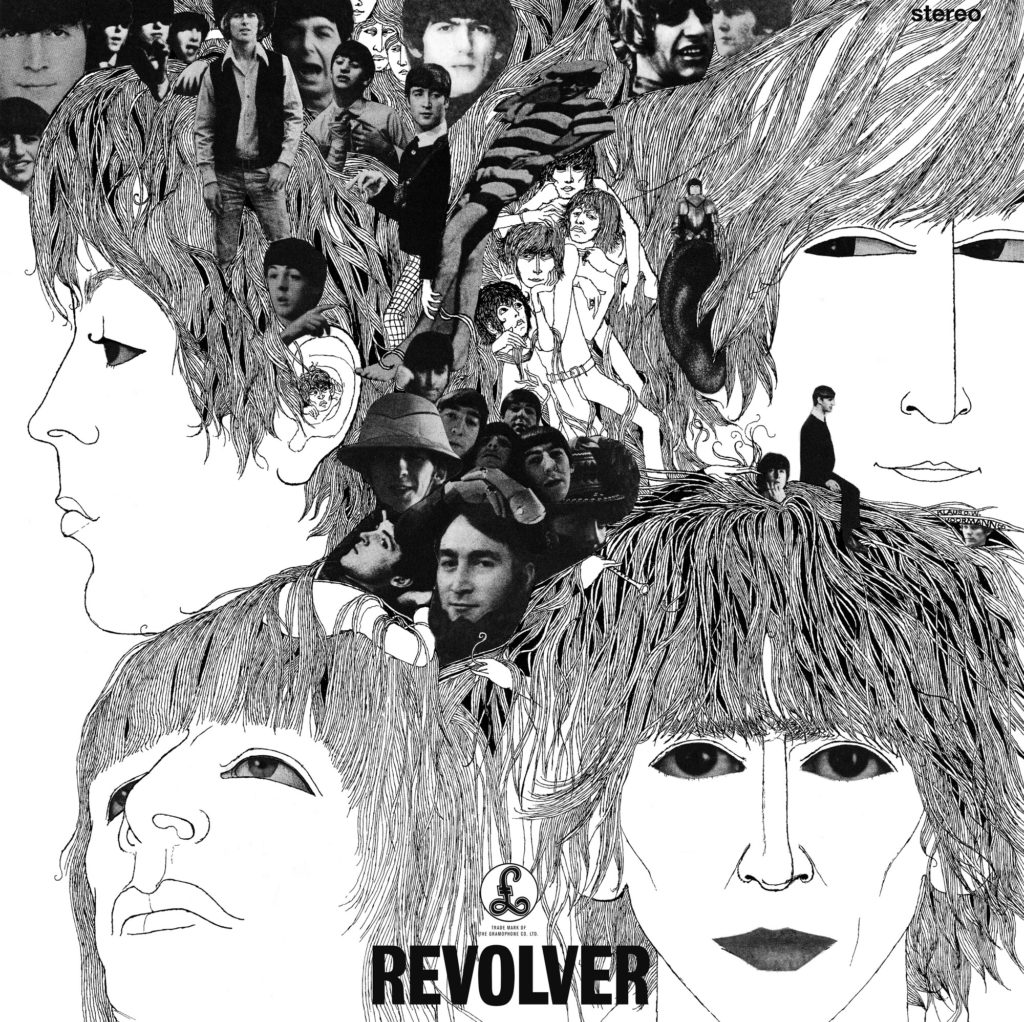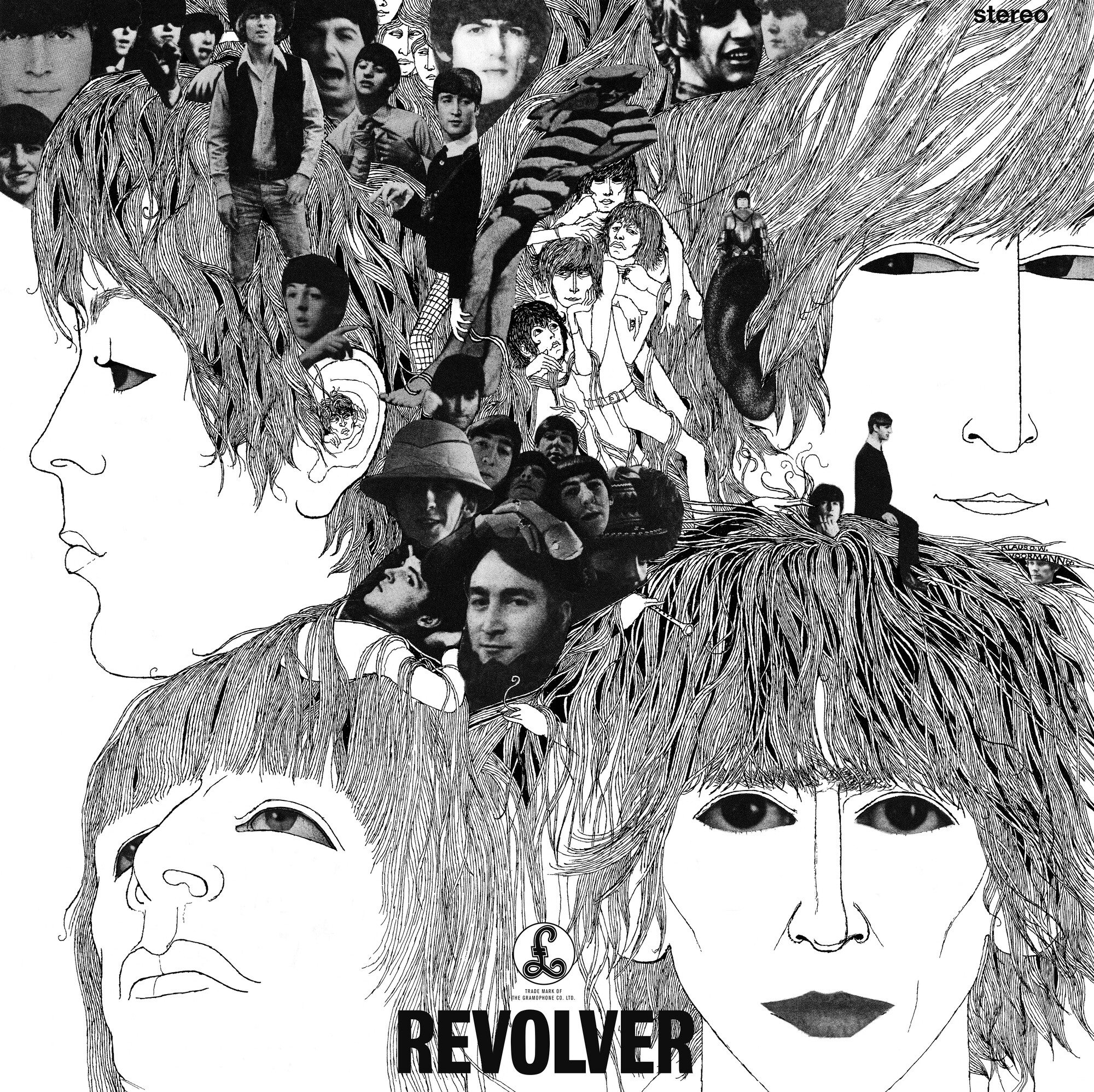 The Beatles—Revolver—In addition to the original mono mix and a new stereo mix, fans can listen to 28 early takes and three home demos (those early takes include "Tomorrow Never Knows," "Yellow Submarine," "And Your Bird Can Sing," "Got To Get You Into My Life" and more). The new collections also include various takes of "Paperback Writer" and "Rain" that were recorded during the original sessions.
Blondie—Against the Odds: 1974-1982—The long-awaited boxed set contains eight CDs, and has a playing time of just under seven hours. It embraces 123 tracks and features remixed, remastered versions of all six of Blondie's peak-period LPs, each with a replica of the original picture sleeve and each augmented with bonus numbers, plus two discs with extra material. About three dozen of the box's tracks have not previously been released. Read our review of Against the Odds here.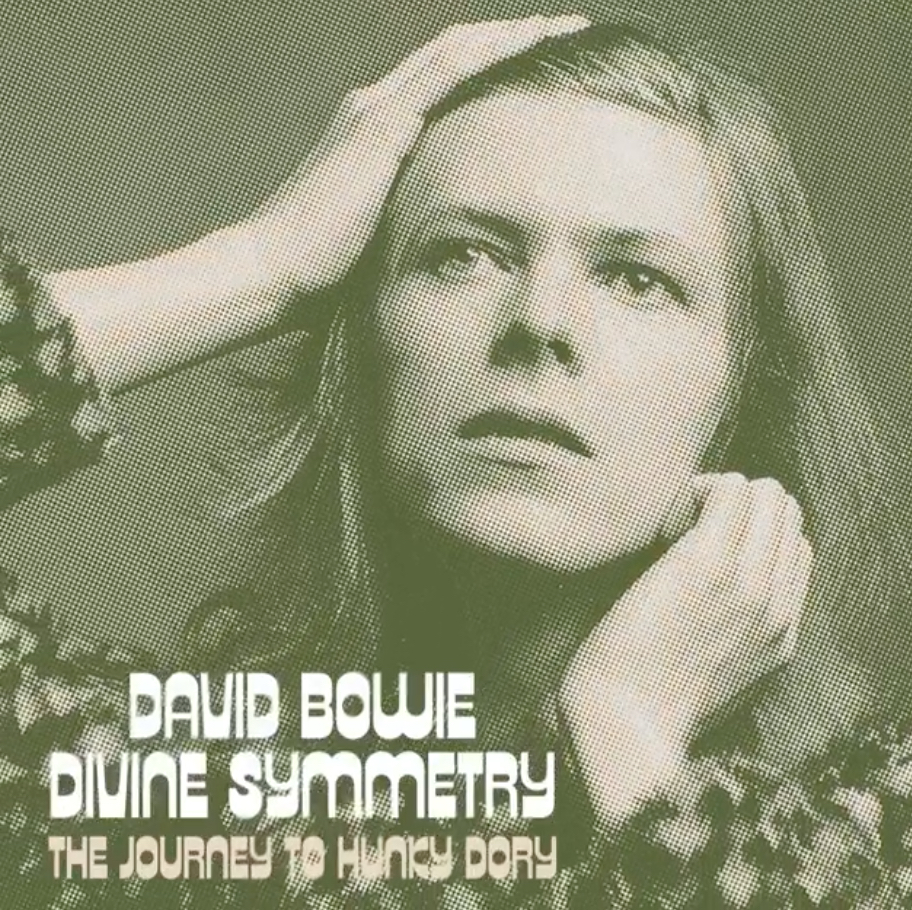 David Bowie—Brilliant Adventure (1992-2001) + Divine Symmetry
A busy year for the Bowie fan for sure. The Moonage Daydream film got rave reviews and on the audio front there was plenty going on. Brilliant Adventure (1992-2001) includes a 128-page hardcover book and remastered versions of the albums Black Tie White Noise (1993), The Buddha of Suburbia (1993), 1. Outside (1995), Earthling (1997) and '…Hours' (1999). Accompanying those discs is a ton of bonus material. Later in the year came Divine Symmetry, a collection of recordings that he made in the 12 months leading up to the release of the album Hunky Dory in December 1971, released as a four-CD/one-Blu-ray boxed set. The collection features home demos, BBC radio sessions and live and studio recordings, with 48 previously unreleased tracks/demos and new alternative mixes of Hunky Dory tracks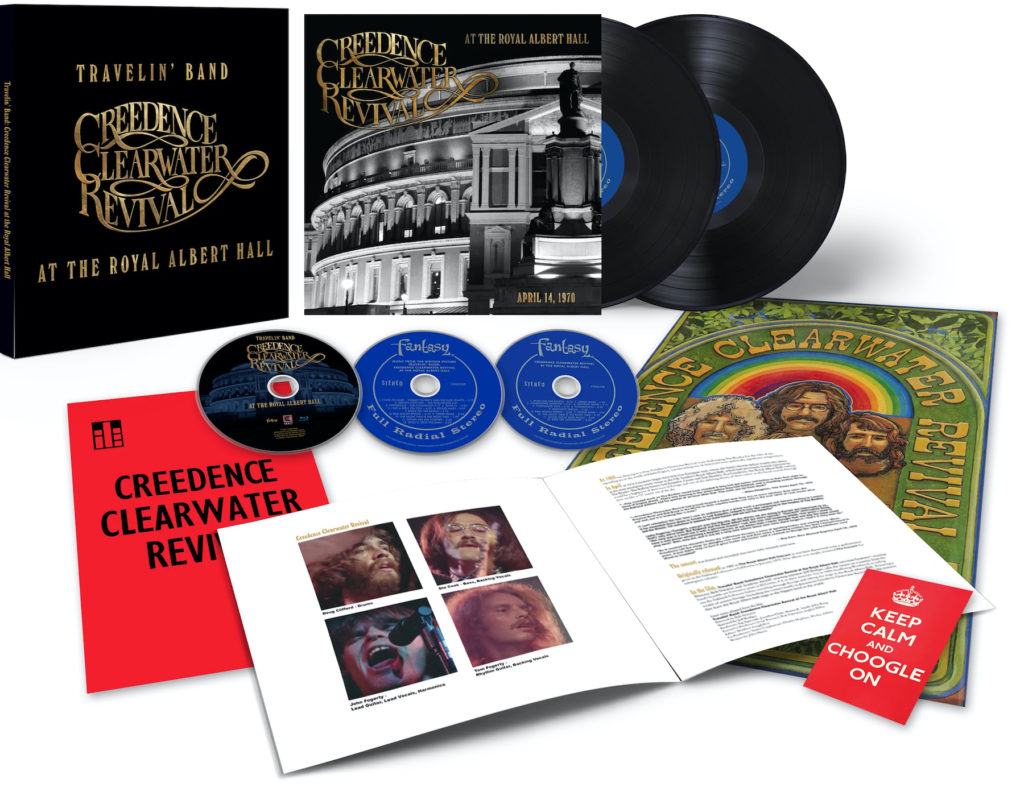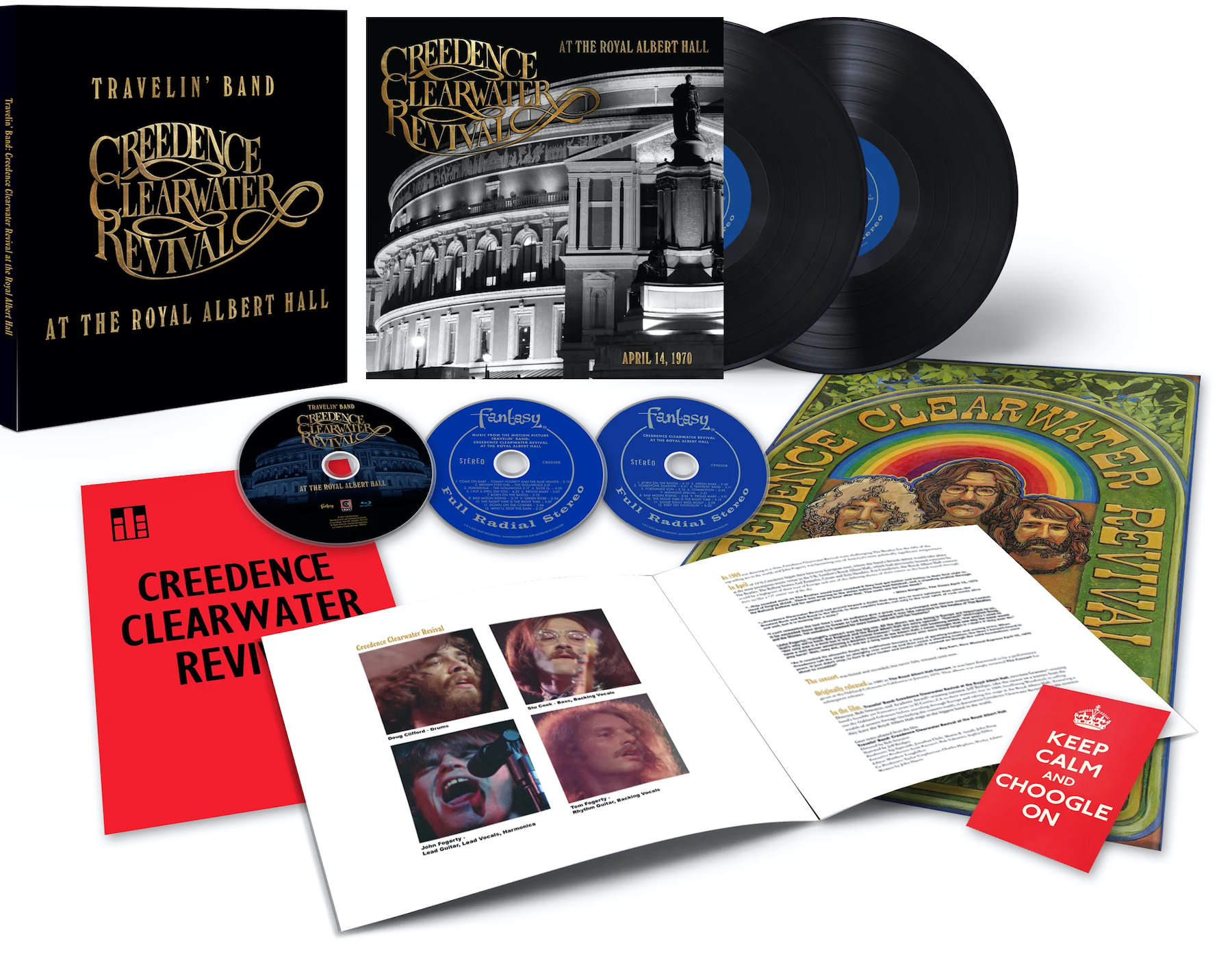 Creedence Clearwater Revival—At the Royal Albert Hall—The long-lost recording presents the band's 1970 performance in its entirety, playing such classic rock favorites as "Fortunate Son," "Proud Mary" and "Midnight Special." A companion-piece film, Travelin' Band: Creedence Clearwater Revival at the Royal Albert Hall, takes viewers from the band's earliest years together in El Cerrito, Calif., through their meteoric rise to fame. It features a wealth of unseen footage, and also features the complete London gig.
Grateful Dead—Dave's Picks 42: Winterland, San Francisco, CA 2/23/74 + In and Out of the Garden: Madison Square Garden '81, '82, '83 + Lyceum 1972: The Complete Recordings—As is befitting of the most recorded rock band in history, there was a steady stream of coveted material emanating from the GD vaults. The ongoing Dave's Picks series, now more than 40 titles strong, included one particularly hot show from San Francisco from early 1974, a year that would later see the band make its first concert film, before embarking on a year-long hiatus. In addition, In and Out of the Garden, as advertised, focuses on the band's run of gigs at the storied NYC arena—17 CDs in all. And finally, there's Lyceum '72: The Complete Recordings, 24 discs this time, culled from the London shows from the tour that was cherry-picked to create the beloved Europe '72 album way back when.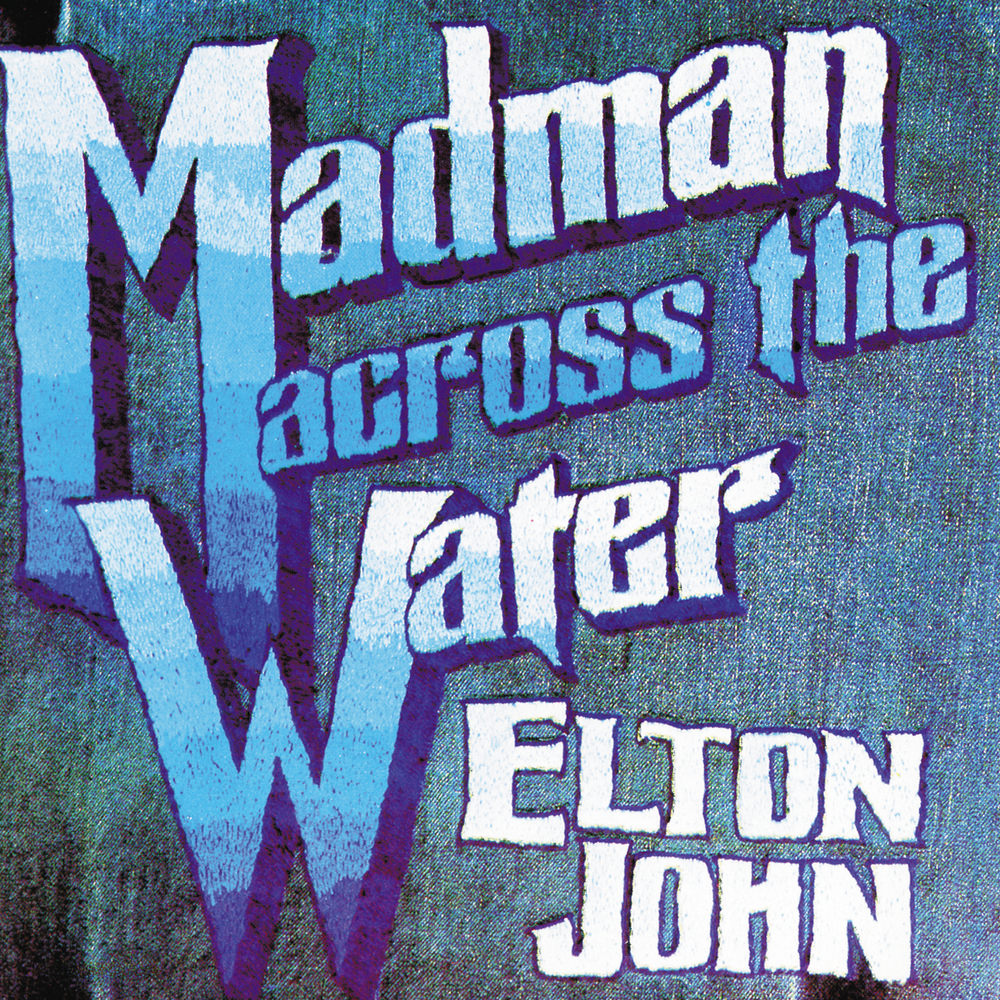 Elton John—Madman Across the Water (50th Anniversary Deluxe Edition)–The expanded edition of the 1971 title includes live rarities, demos and outtakes as a three-CD and one-Blu-ray Super Deluxe Box Set. It's also available on four LPs, one-LP limited edition colored vinyl, and two-CD formats. All formats contain Bob Ludwig's 2016 remaster of the main album. There are 18 previously unreleased tracks across the Super Deluxe three-CD/one-Blu-ray boxed set, which also contains rare, restored material from the era, piano demos of the album and the audio of the BBC Sounds For Saturday concert, broadcast in 1972.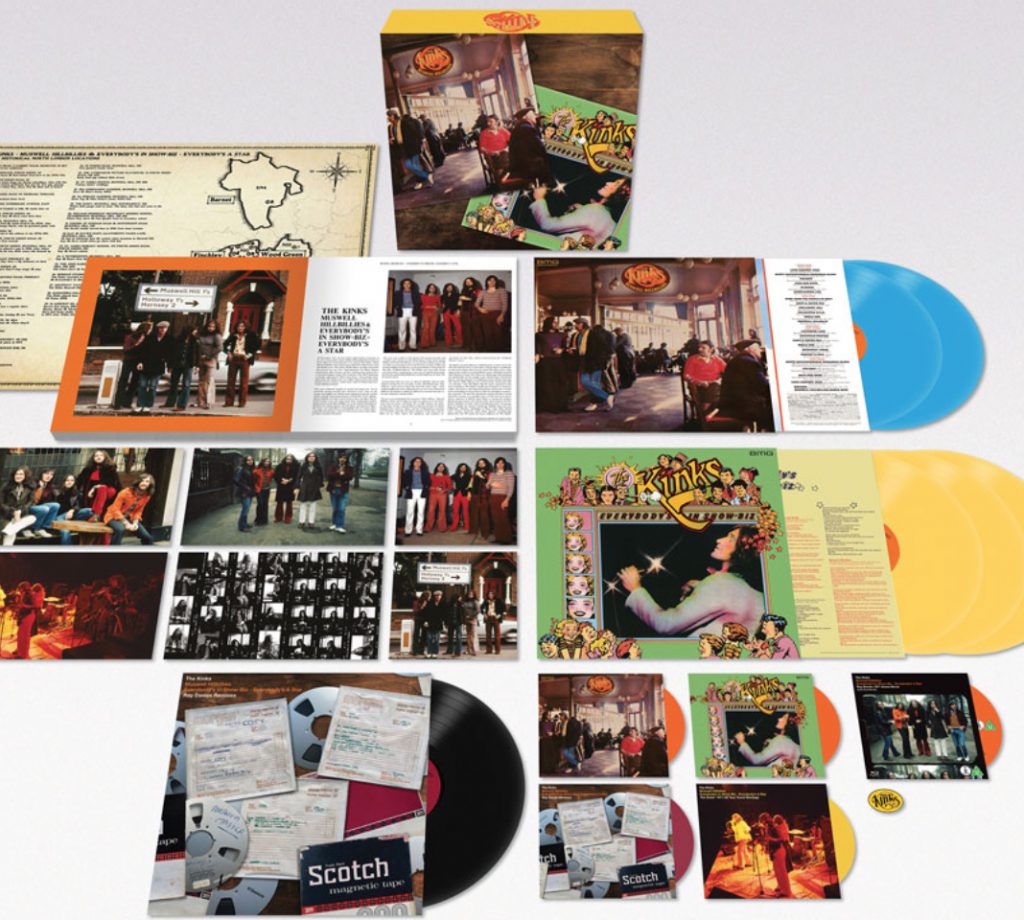 The Kinks—Muswell Hillbillies/Everybody's in Show-Biz—The 50th anniversary boxed set includes four CDs—one for each of the two original albums, plus one with 11 new remixes by Ray Davies and one with a "tour montage" that incorporates previously unreleased versions, as well as all the above content on six colored vinyl LPs. Also featured are a hardcover book, Blu-ray and more. Read our review here.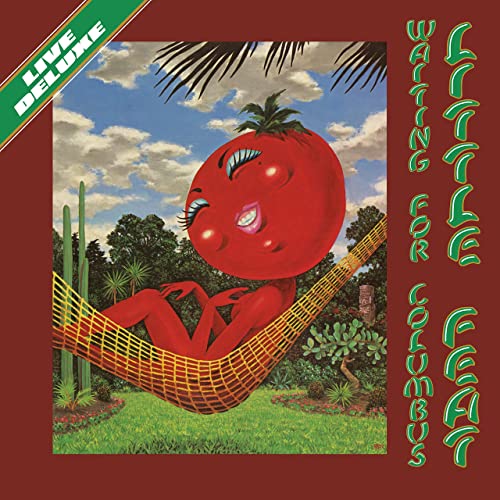 Little Feat—Waiting for Columbus (Super Deluxe Edition)—The significantly expanded collection celebrates the 45th anniversary of the original two-LP set, considered by many to be one of the greatest live albums ever made. The box includes the complete previously unreleased concerts recorded in Manchester, England, at Manchester Free Trade Hall (7/29/77), London at the Rainbow (8/2/77), and Washington, D.C., at Lisner Auditorium (8/10/77). Read our Album Rewind of the original album here.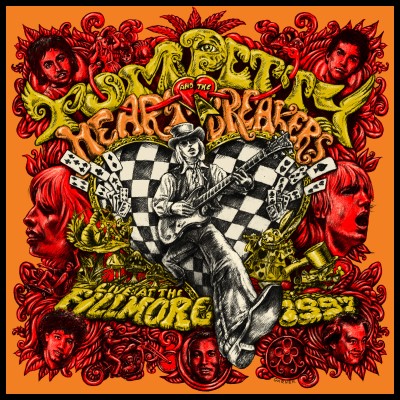 Tom Petty and the Heartbreakers—Live at the Fillmore 1997—The collection is available as a four-CD or six-LP deluxe edition, as well as on two CDs, and three LPs. Six of the shows were professionally recorded and the editions contain numerous previously unreleased performances. The four-CD edition includes 58 tracks, 35 of which are covers. Much of the band's well-known repertoire, such as "American Girl," "You Don't Know How It Feels" and "Runnin' Down a Dream," is included, with often rearranged and distinctive versions. Covers include classics from the Rolling Stones, Chuck Berry, the Byrds and many others.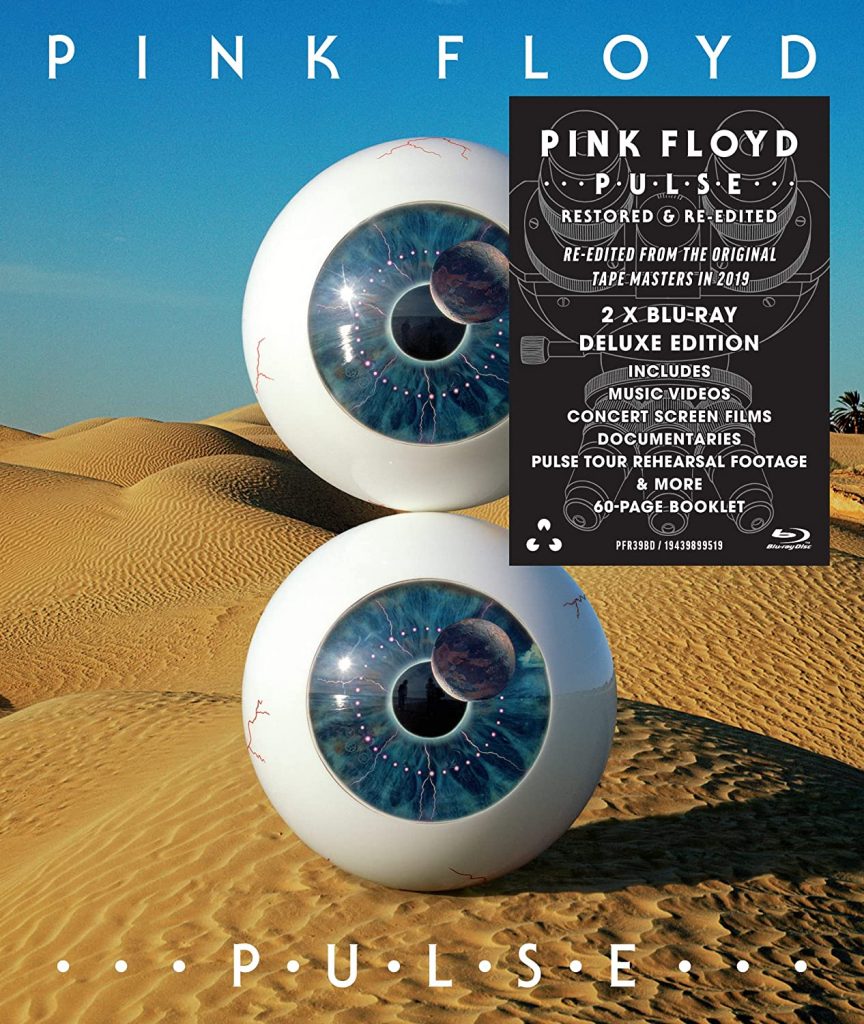 Pink Floyd—Pulse–Restored and Re-Edited—The new edition of the 1995 release comes as a two-Blu-ray or two-DVD deluxe boxed set. The deluxe packages include music videos, screen films, documentaries, rehearsal footage and more, along with a 60-page booklet. The album includes The Dark Side of the Moon performed in full live. A two-CD version includes just the audio.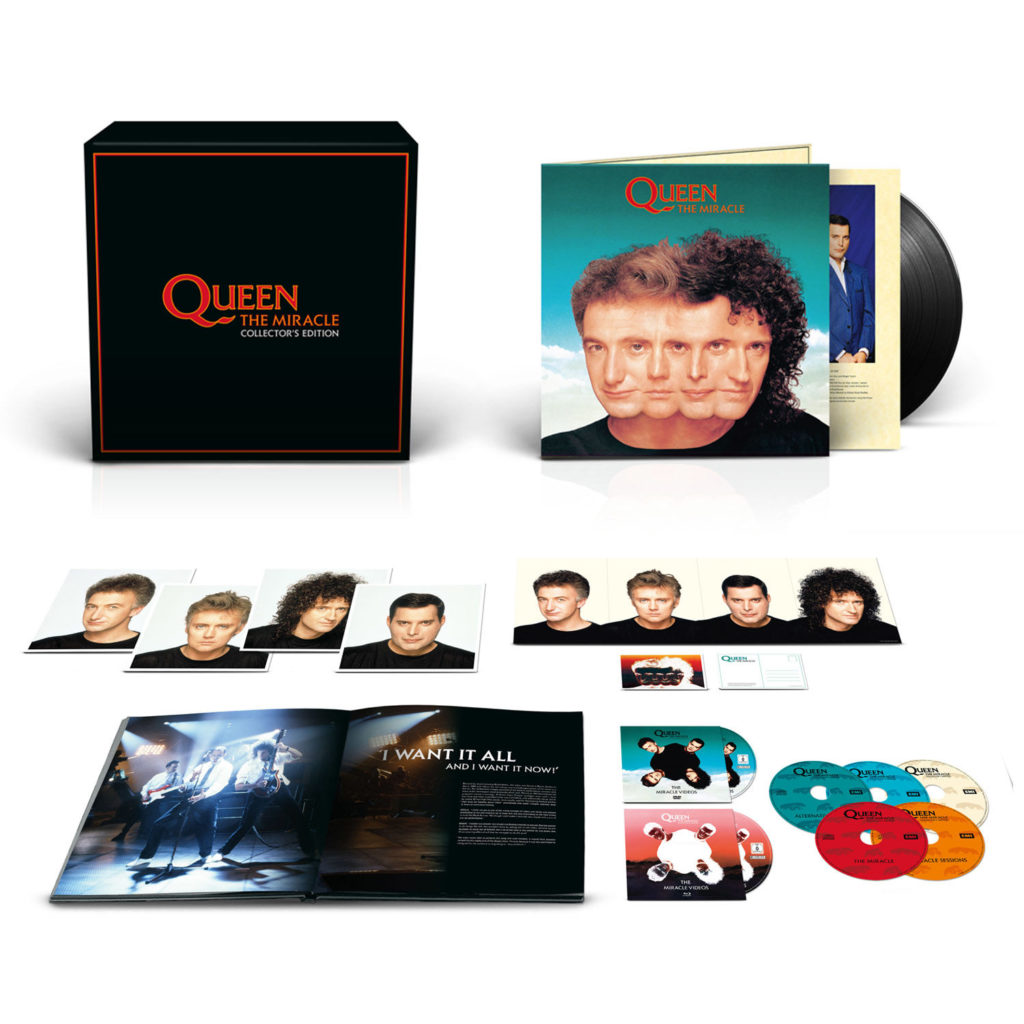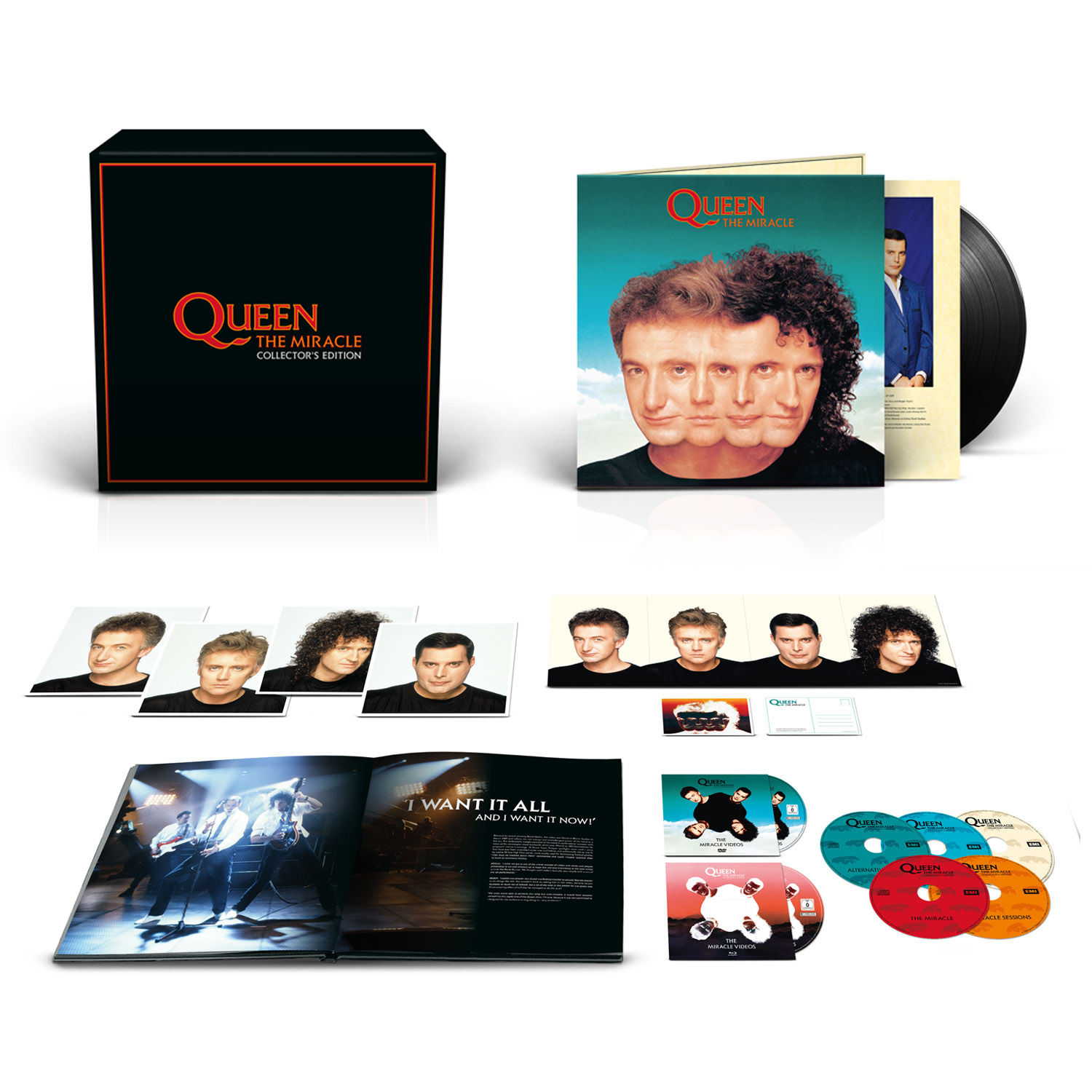 Queen—The Miracle Sessions—The deluxe release revisits the band's 13th album, The Miracle. The new release is available as an eight-disc box set with vinyl LP/five-CD/DVD/Blu-ray, and in other configurations. It features original takes, demos and rough cuts, and six previously unreleased tracks—plus intimate fly-on-the-wall audio of the band at work in the studio.
Related: What were the best boxed sets and reissues of 2021?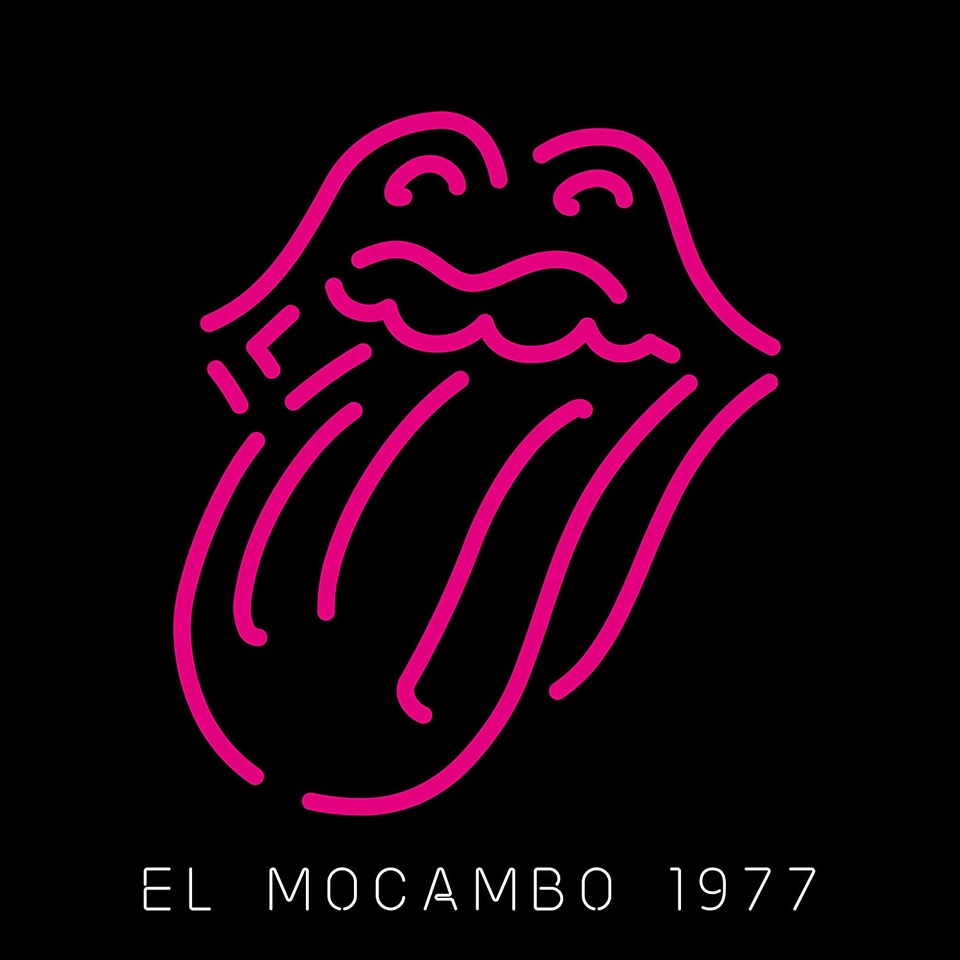 The Rolling Stones—Licked Live in NYC + El Mocambo 1977—A couple of live ones for Stones fans this year. First there's Licked Live in NYC, which captures a 2003 performance at Madison Square Garden and is available on three LPs or as a two-CD set, which you can buy with or without an accompanying DVD or Blu-ray. First released in 2003 as an HBO special and as part of a package called Four Flicks, the concert has been restored, remastered and expanded with previously unreleased performances of "Start Me Up," "Tumbling Dice," "Gimme Shelter" and "Sympathy for the Devil." And El Mocambo 1977 is first-ever official release of one of the group's two full performances at the Toronto club. (Four tracks from the shows were included on 1977's Love You Live and were a highlight of that release.) This two-CD set features a new Bob Clearmountain mix and includes the band's entire March 5 set plus three songs from their show on the previous night. Read our El Mocambo review here.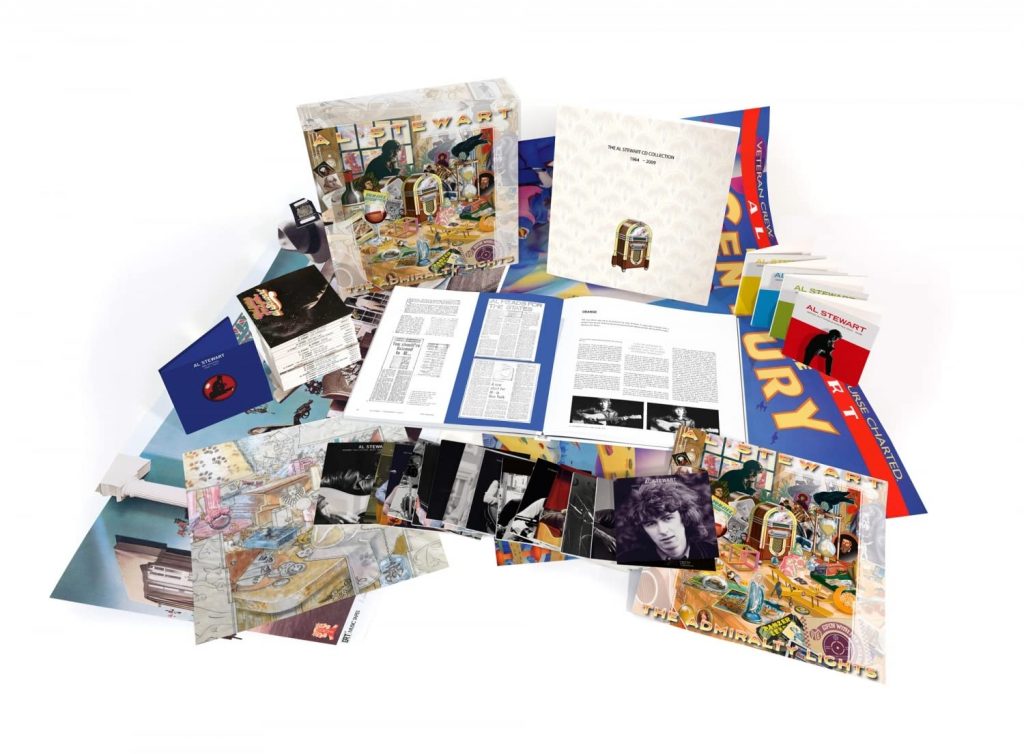 Al Stewart—The Admiralty Lights: Complete Studio, Live and Rare 1964-2009—The 50-CD box—yes, you read that correctly—weighs in at over 11 pounds and is limited to 2000 copies worldwide. The deluxe set features Stewart's complete original run of 21 studio albums, which have been remastered from the original tape transfers, housed in original sleeves and presented in deluxe LP-style jackets. Also included are 18 discs featuring never-before-heard live concert recordings from 1970 to 2009, three discs of rare BBC sessions from 1965-1972 and eight discs of "Demos, Outtakes and Rarities," offering a rare inside look into Stewart's world. And…a 160-page hardback coffee table book.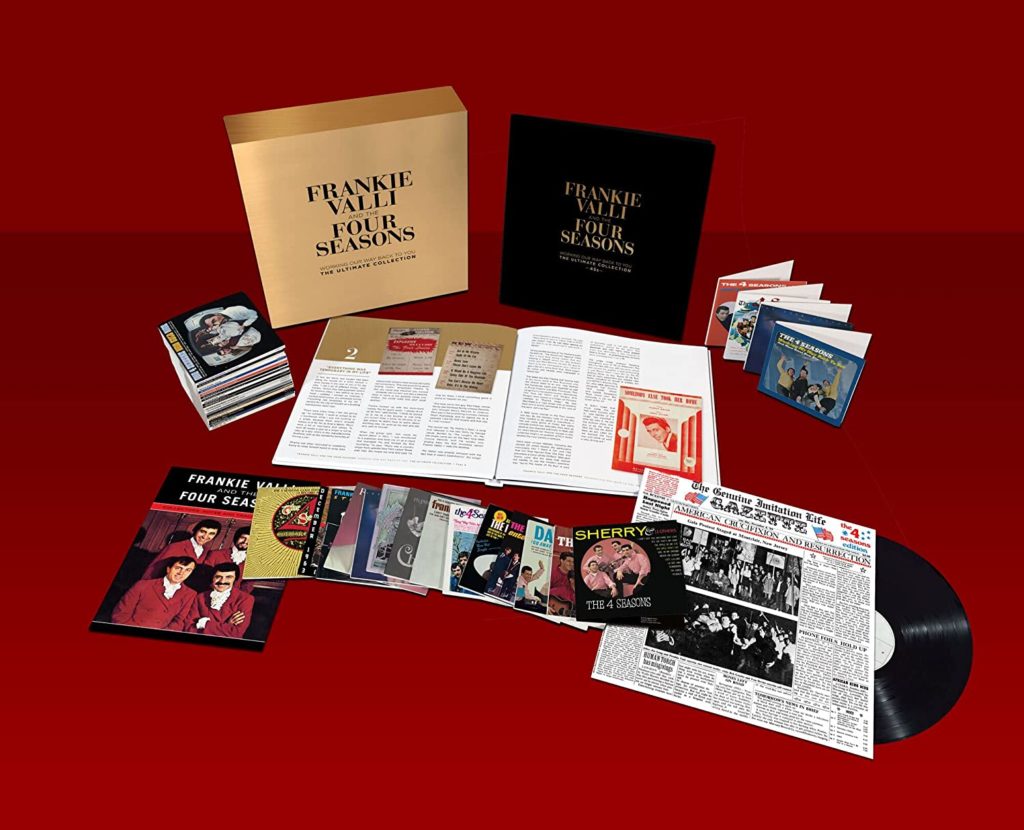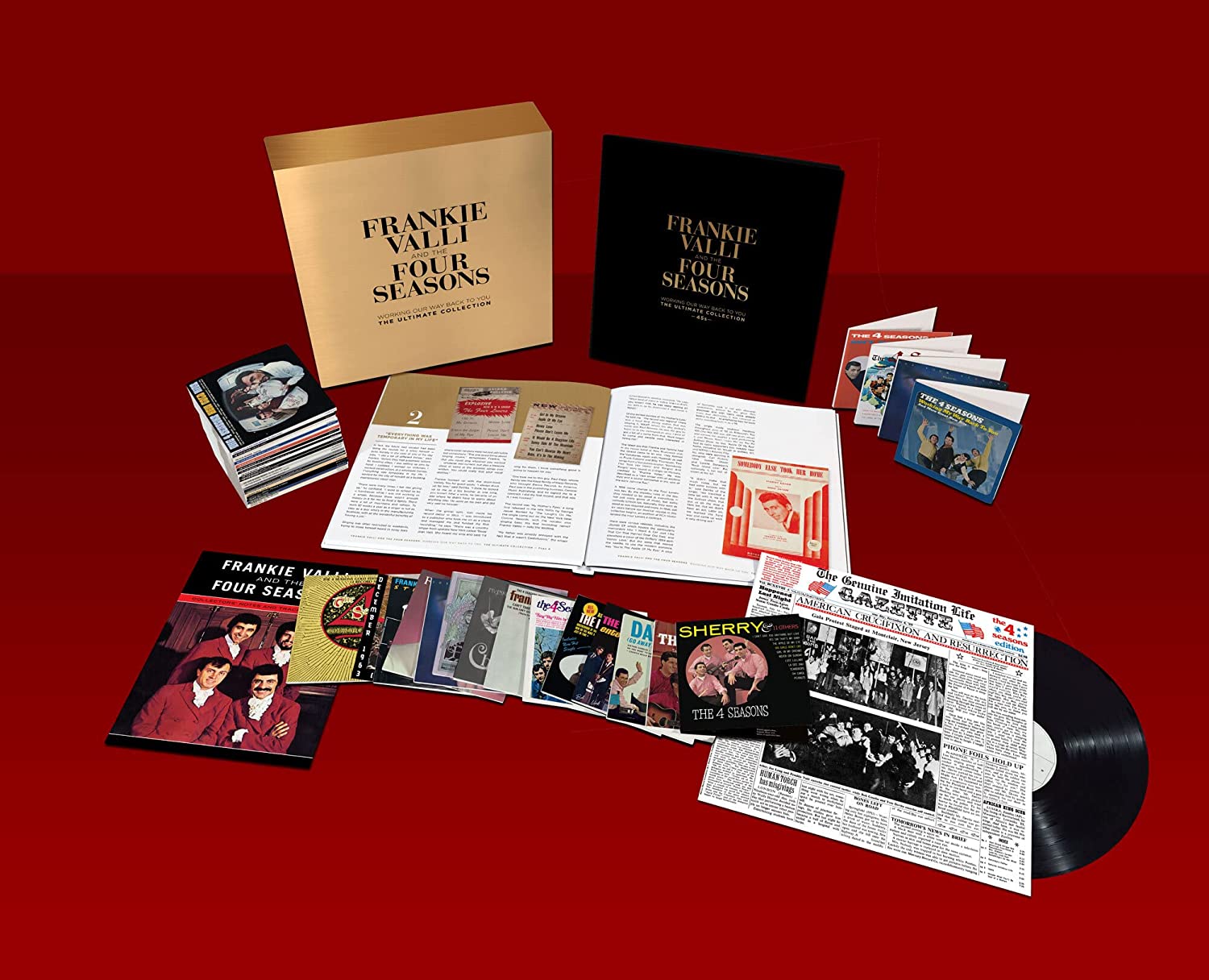 Frankie Valli and the Four Seasons—Working Our Way Back to You: The Ultimate Collection—This massive set devoted to the real-life Jersey boys spans a whopping 44 CDs (and one LP). it weighs in at a robust 11.46 pounds, which includes a hardback coffee table book. The set has been compiled with the full cooperation and support of Frankie Valli and band member Bob Gaudio. The collection chronicles Valli's every stride through a career of 195 singles and 31 studio albums. The package includes an assemblage of unreleased treats, rare treasures and long-unavailable mixes, including much-sought-after tracks the group cut for Motown.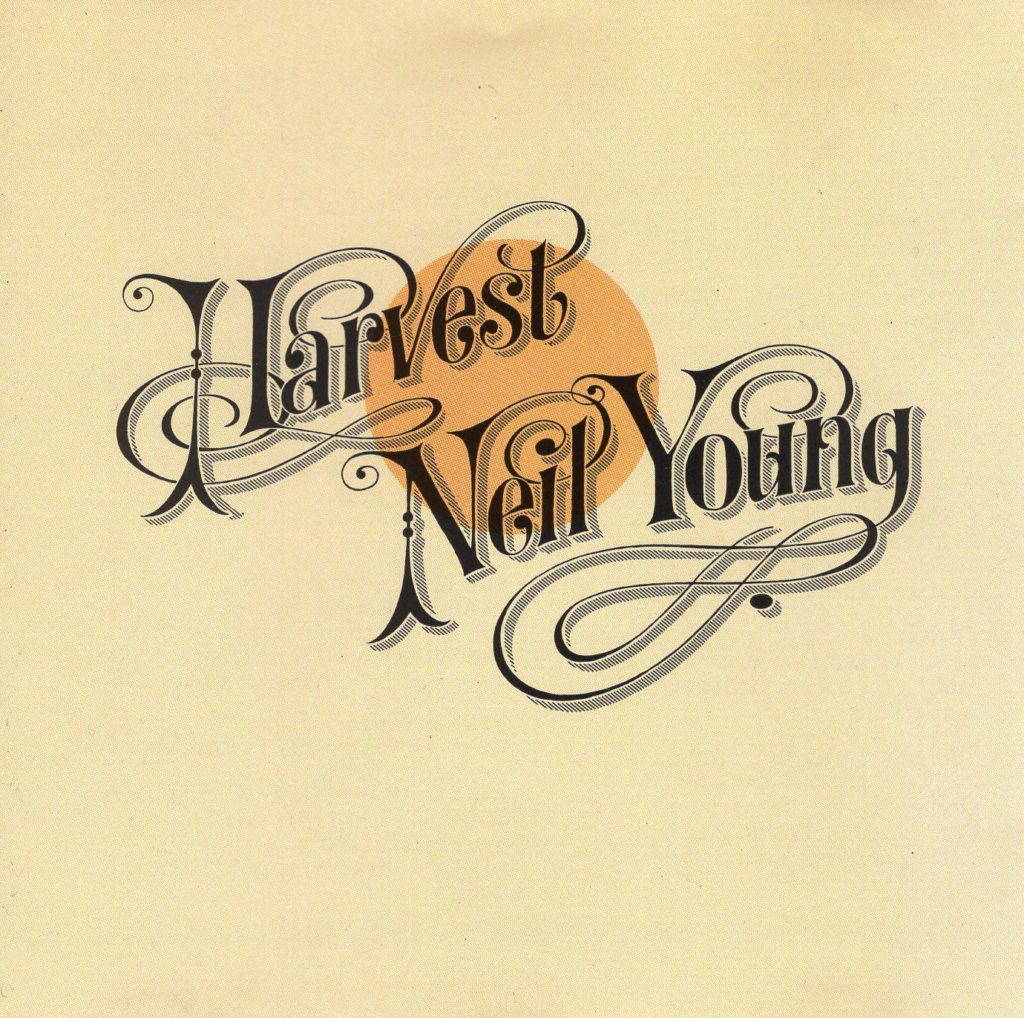 Neil Young—Toast + Dorothy Chandler Pavilion 1971 + Harvest (50th Anniversary Super Deluxe Edition)
The ever-prolific Neil Young keeps opening his NYA (Neil Young Archives) to his fans. Toast is a previously "lost" album recorded with Crazy Horse in 2000-2001 but abandoned before it could be released. It features different versions of four songs that were included on Are You Passionate and three songs that were previously unreleased. Dorothy Chandler Pavilion 1971 is another early live set. The solo acoustic show includes songs that were both new and some that dated as far back as Buffalo Springfield. Finally, there's a 50th anniversary upgrade of Young's beloved Harvest album, available as a two-LP/two-DVD-7″ single set and a three-CD/two-DVD set. It coincides with the release of a film, Neil Young: Harvest Time, shot between January and September 1971, with never-before-seen footage. Read our Album Rewind of Harvest here.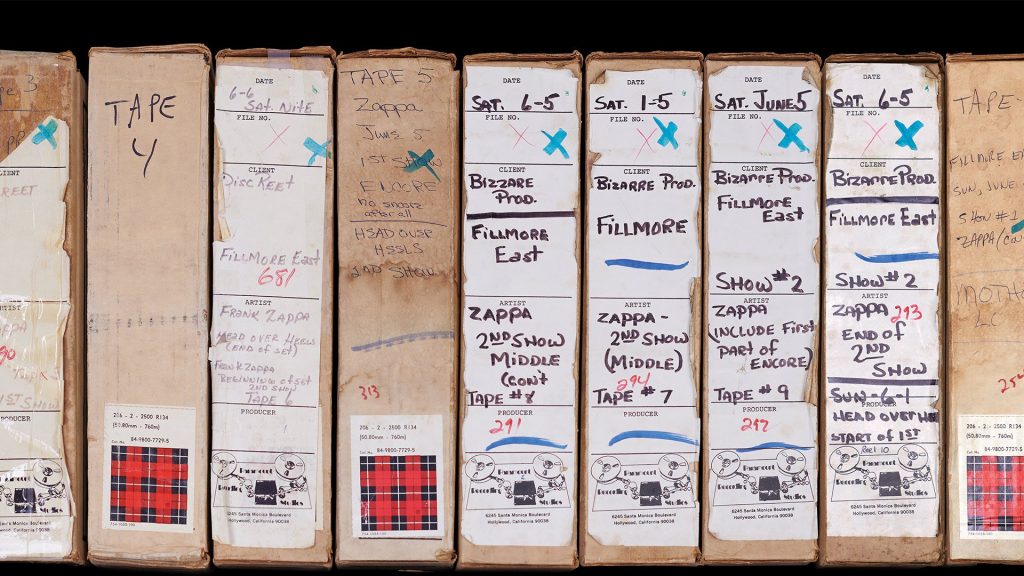 Frank Zappa—The Mothers 1971—Showcasing a series of historic gigs of 1971 by Frank Zappa and the Mothers, including shows at New York City's Fillmore East and London's Rainbow Theatre, the 100-track, nearly 10-hour set brings together every note of the four shows performed at the Fillmore East on June 5-6, 1971, including the entire John Lennon and Yoko Ono encore. Also included is the full Rainbow Theatre performance in London, on December 10, 1971, an event that nearly ended both the career and life of Zappa.
And don't forget about these, also released in 2022. (Click the album title for our earlier coverage.)
Aerosmith—1971: The Road Starts Hear
Cheap Trick—Live at the Whisky 1977
Eric Clapton—Nothing But the Blues
Leonard Cohen—Hallelujah & Songs from His Albums
The Everly Brothers—Hey Doll Baby
Jimi Hendrix Experience—Los Angeles Forum—April 26, 1969
Norah Jones—Come Away With Me (20th Anniversary Deluxe Edition)
Janis Joplin & Jorma Kaukonen—The Legendary Typewriter Tape: 6/25/64 Jorma's House
Christine McVie—Songbird
John Mellencamp—Scarecrow (Super Deluxe Edition)
The Monkees—Headquarters (Super Deluxe Edition)
Willie Nelson—Live at Budokan
NRBQ and the Whole Wheat Horns—Park West 83
Lou Reed—Words & Music, May 1965
Keith Richards—Main Offender (30th Anniversary Deluxe Edition)
Rush—Moving Pictures (40th Anniversary Deluxe Edition)
The Smithereens—The Lost Album
Mavis Staples/Levon Helm—Carry Me Home

Latest posts by Best Classic Bands Staff
(see all)