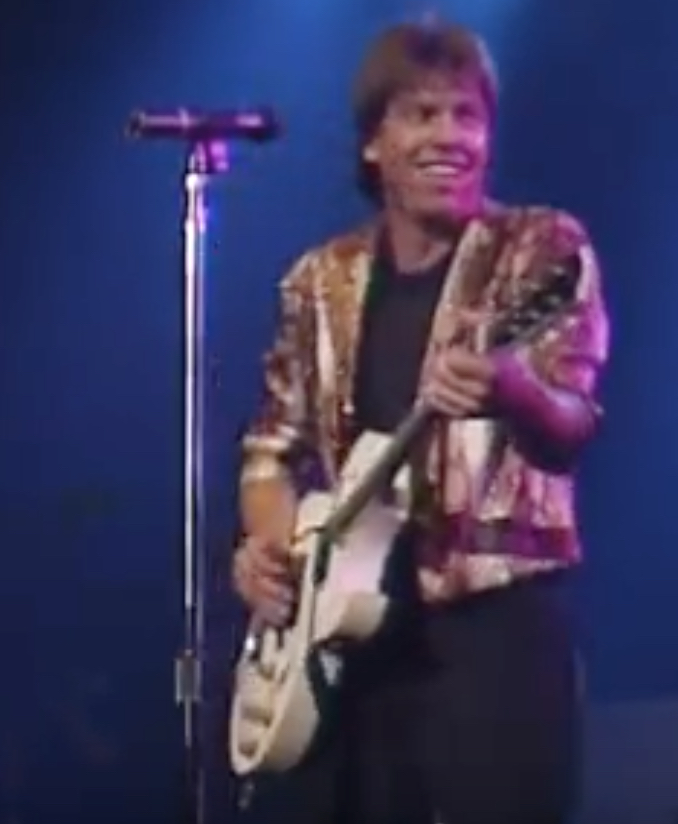 His career began in the 1970s and he's written many classic rock favorites including 1982's "Bad to the Bone." Over the years, with his band, originally named the Delaware Destroyers (for his Wilmington, Del., roots), George Thorogood has covered such favorites as Hank Williams' "Move it On Over" and Bo Diddley's "Who Do You Love?"
And while George Thorogood and The Destroyers have earned six gold and two platinum discs, their barroom sound–while popular on FM radio–was never embraced by Top 40 when the format played rock music. (Their lone hit on the Hot 100 was their 1985 cover of Johnny Otis' hit "Willie and the Hand Jive," which peaked at just #63.)
Nevertheless, their 1977 self-titled debut, with covers of blues songs by Robert Johnson, Elmore James and Earl Hooker, set the tone for their blues-drenched rock and roll.
And then there was their cover of "One Scotch, One Bourbon, One Beer," from that debut LP. Though the song was written by Rudy Toombs and first recorded in 1953 by Amos Milburn, it's most closely associated with John Lee Hooker, who recorded it in 1966.
Thorogood, born February 24, 1950, was 27 when that self-titled album was released and the song became a concert staple of theirs.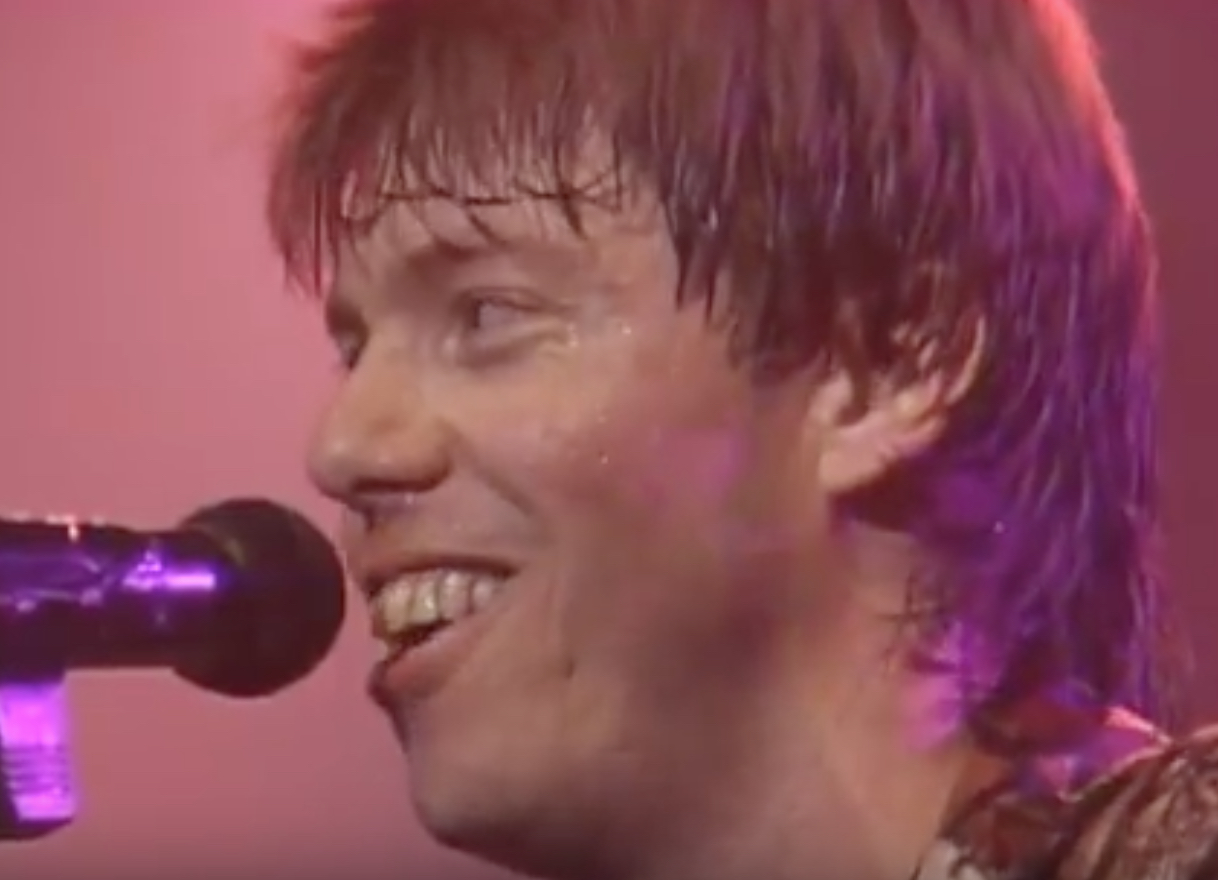 On July 5, 1984, the Destroyers were performing in Passaic, N.J. "Are you with me?" Thorogood asks the Capitol Theatre audience. And for three-plus minutes, with a sly grin, he leads the crowd through quite a tale, weaving Toombs' song with Hooker's own "House Rent Boogie," about a singer who's lost his job and can't pay the rent.
As the song continues, Thorogood asks the audience, "Are you ready to boogie?" He urges them to "put your hands together. I want to introduce you to an old friend of mind. The world's baddest boogie guitar player… Elvin 'Bad Boy' Bishop!"
[The guitarist was inducted into the Rock Hall in 2015 as an original member of the Paul Butterfield Blues Band. He scored a pop hit in 1976 with "Fooled Around and Fell in Love."]
After more storytelling, Thorogood, Bishop and the Destroyers stretch things out over the next several minutes.
Watch Thorogood's dynamic performance of "One Bourbon, One Scotch, One Beer"
In 1982, George Thorogood and The Destroyers first hit the rock charts with Bad to the Bone, the band's major label debut. By that time, the powerhouse band from Delaware had already toured with the Rolling Stones and performed 50 U.S. shows in all 50 states in 50 days. Bad to the Bone achieved Gold sales status and spent almost a year on the charts, helping to catapult them to a new level of popularity. The album's title track was Thorogood's first major crossover hit, which remains a staple of classic rock radio.
Over the course of the last four decades, Thorogood, with his longtime band–original member Jeff Simon (drums, percussion), Bill Blough (bass guitar), who joined in 1976, and longtime members Jim Suhler (rhythm guitar) and Buddy Leach (saxophone)–has released 16 studio albums and performed more than 8,000 live shows.
George Thorogood and the Destroyers are on tour. (Tickets are available here).
Related: Listings for 100s of classic rock tours

Latest posts by Best Classic Bands Staff
(see all)