Staff
Who are the folks that bring you Best Classic Bands?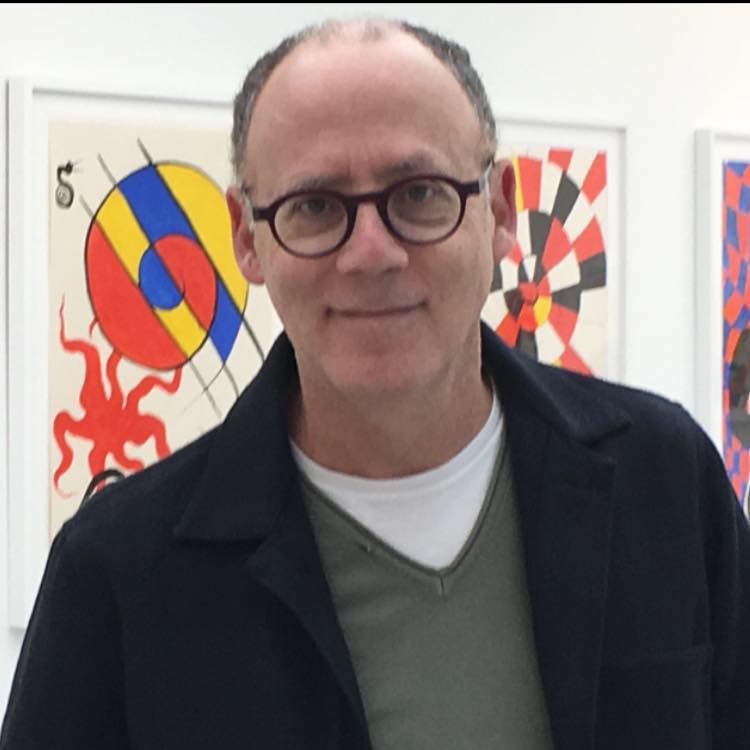 Founder/CEO Greg Brodsky is a music, entertainment and digital veteran who has held key roles for such industry leaders as RCA Records and Atlantic Records, Warner Bros., Madison Square Garden and ESPN as well as several digital start-ups. He is also an avid music lover, which ultimately led him to launch this site.
The music bug hit Greg early in life thanks to listening to Top 40 AM mainstay WABC (like many who grew up in the New York City metropolitan area and beyond) and their genuine air personalities like Dan Ingram and "Cousin Brucie" Morrow spinning the latest and greatest hit songs. As he reached his teens, his musical tastes focused in on rock music and he tuned in to the legendary free-form station WNEW-FM. In college at Colgate University in upstate New York, he wrote music reviews for the school paper, joined the college radio station and ran the campus record store during his junior and senior years. And realized that the practical experience he was receiving was going to prove to be far more useful (and fun) than the Macro Economics course he was taking.
On graduation, Greg reached out on a whim to Mike Sigman, managing editor for music industry trade magazine Record World. As luck would have it, there was an opening for an Assistant Chart Editor, and he scored a job interview.
RW's Chart Editor explained the weekly routine: calling retail chains as well as dozens of Top 40 radio stations around the country for their weekly sales figures and playlists. He wanted to know what made Greg qualified to do the necessary legwork required. Greg started rattling off "The Cars… Elektra 6E-135… Dire Straits… Warner Bros. BSK 3266… Supertramp's Breakfast In America… A&M SP 3708…" The Editor was incredulous. Brodsky had just rattled off the names and catalog numbers of those titles and others that were currently among the Top 10-selling albums in the country – the same records Greg had been buying and selling dozens of copies of all spring (useful experience indeed).
He was hired! At $200 a week they were paying to start his music business career. He thought he had died and gone to heaven when he got on all the major labels' album mailing lists as well as the occasional guest list, "plus one" with two comped rounds at the famed Greenwich Village showcase club The Bottom Line.
Greg has also enjoyed a varied career in entertainment and sports marketing. He worked closely with a diverse group of talents ranging from TV stars the Olsen Twins to then-developing recording artists like Rick Astley, Marc Cohn and Ricky Martin to sports legends like Walt "Clyde" Frazier and Darryl Strawberry. At Warner Bros. he collaborated with major TV networks to maximize ratings for the studio's vast film library. More recently he's developed numerous strategic alliances that have greatly benefited digital publishers he's worked with.
The thrill of meeting and even working with some of his idols has never worn off. Best Classic Bands was born when he recognized an opportunity to return to his music roots (before the term "classic rock" existed) and create a site that could aggregate all sorts of content, information and opportunities devoted to the artists that he and so many others have enjoyed listening to for decades.
Greg still has all his vinyl albums and enjoys going to flea markets and garage sales to grow his collection. He was raised in New Jersey and lives in Manhattan.
First Album: Meet The Beatles
Favorite Album: Quadrophenia by The Who (at one time or another, every song has been a favorite)
First Concert: Elton John at Madison Square Garden on September 23, 1973
Favorite Concert: The Who at Madison Square Garden on September 14, 1979
Favorite Rock 'n' Roll Experience: At the aforementioned Who concert, I had seventh-row floor seats, dead center. I had brought my 35mm camera and took a bunch of shots of Pete Townshend punching his tambourine during the opening moments of "Baba O'Riley" on the parts when Roger sang fields… meals… fight… right… etc. Just before Pete hits the first power chord on his guitar – you might suspect where this is going – he flung the tambourine straight ahead into the crowd and right into my open arms. I shook Pete's tambourine for the rest of the night, so can honestly say that I "played" with The Who at the Garden.
Fast forward: it's 1989 and I'm working at Atlantic Records. Pete is in town to do press for his album The Iron Man and he signs the tambourine for me.
Fast forward again: It's 2012 and I'm in attendance for Pete's appearance at the Barnes & Noble in Union Square to promote his autobiography. When it's my turn to get my book signed, I show him a picture of the framed tambourine and photo I took of him bashing it. He asks me for the backstory and nods his approval.
Editor Jeff Tamarkin has been one of the most respected and prolific music journalists in the country for some four decades. He was editor of Goldmine for 15 years, the first editor of CMJ and Grateful Dead Comix, and an editor of Relix magazine. He has written for dozens of publications including Billboard, Newsweek, Playbill, Creem, Mojo, Newsday, New York Daily News JazzTimes and others, and has contributed to the Guinness Encyclopedia of Popular Music and All-Music Guide. He has written the liner notes for more than 80 CDs, including most of the Jefferson Airplane catalog as well as the Beach Boys, Merle Haggard, Tom Jones, Chubby Checker, Al Kooper and the J. Geils Band.
Jeff has also served on the Nominating Committee of the Rock and Roll Hall of Fame and as a consultant to the Grammys. As a consultant to the Music Club CD label, he assisted in releasing over 180 reissues and compilations, in styles ranging from jazz to country to pop. His first book was Got a Revolution! The Turbulent Flight of Jefferson Airplane (published in June 2003) – the first biography of this legendary San Francisco band written with the cooperation of all of the band members. He is also the co-author of Shell Shocked: My Life with the Turtles, Flo and Eddie, and Frank Zappa, etc, with Howard Kaylan. From 2002 to 2006 Jeff was the editor of Global Rhythm, the leading magazine for world music and global culture. He was the Associate Editor of JazzTimes from 2008-16. He lives in Hoboken, NJ, with his wife, the novelist and Boston Globe book columnist Caroline Leavitt. Their son, Max, is a theater major at Pace University in New York.
First Album: Golden Hits of the Four Seasons
Favorite Album: Pet Sounds by the Beach Boys
First Concert: Murray The K's Big Holiday Show, Brooklyn Fox Theater, Brooklyn, NY, September 1964. Starring: Marvin Gaye, The Miracles, Martha & the Vandellas, The Supremes, Contours, The Temptations, The Searchers, Dusty Springfield, Millie Small, Jay & the Americans, The Dovells, Little Anthony & the Imperials, The Shangri-Las, The Ronettes
Favorite Concert: The Rolling Stones, Philadelphia Spectrum, July 20, 1972
Favorite Rock 'n' Roll Experience: Where to begin? I figure I've been to a couple of thousand concerts, and so many of them have been history-making, including the Last Waltz in San Francisco, a bunch of Who concerts, Zeppelin's first U.S. tour, a few dozen shows at the Fillmore East, amazing shows by the Clash and the Ramones, now-departed giants like Johnny Cash, Miles Davis, Elvis Presley (yes, I saw Elvis), B.B. King, Ray Charles, etc. In my capacity as a music journalist I've gotten to meet, or at least converse on the phone with, many of my all-time music idols, including Roy Orbison, Ray Davies, Elvis Costello, Ringo Starr, Carlos Santana, Herbie Hancock, Linda Ronstadt, Brian Wilson, Frank Zappa and more.
But if I have to choose one favorite actual experience it's this one: In the summer of 1971 my friend Richie and I decided to drive cross-country from New York to San Francisco and spend the summer in the Bay Area, going to concerts and soaking up what was left of the hippie vibe. We saved money from our taxi-driving jobs and took our time driving out, going across Canada and spending a week on an island off the coast of Washington State (Jim Morrison died the week we were there), then headed south to San Fran.
On the very day we reached the Bay Area we nonchalantly decided we would go visit the Grateful Dead, just like that. We were both huge Dead Heads and although we couldn't think of any reason they would be receptive to a couple of kids from the East Coast we figured we had nothing to lose. All they could do is shut the door in our faces, if they were even there.
We had brought with us a copy of the first vinyl Dead bootleg—this from before people really started exchanging Dead tapes—and we decided that would be our excuse to go see them. We had the address of their office in San Rafael, north of the Golden Gate Bridge in Marin County, and we headed up there.
As we approached the building, which was just a big house on a corner, we saw Jerry Garcia standing in the driveway, talking to some guy. Was this really happening? We got out of the car, with the bootleg album, casually strolled up and said, "Hi Jerry, we just drove in from New York and we have this bootleg album. Would you like to hear it?"
"Sure!" he said. "Come on in!"
We tried to act as if this was just a normal everyday occurrence for us, getting an impromptu invitation from one of our favorite rock stars to hang out. Jerry took us to an upstairs room where he had a sound system set up, put the record on and we listened while talking about what the Dead were up to, what we were doing in the Bay Area and all sorts of things.
Needless to say, the air in the room quickly became more pungent but Jerry was in no hurry to kick us out or do anything else; he was enjoying himself too. At various points in the afternoon, Dead members Bob Weir and Phil Lesh poked their heads in for a few minutes to check out the music, as did a couple of members of New Riders of the Purple Sage, still a GD spinoff group at that point.
After the bootleg finished, Jerry asked us, "Hey, have you guys heard the New Riders' album yet?" Of course we hadn't—it hadn't been released! He took a pristine vinyl test pressing of the band's debut album out of a white LP jacket, placed it on the turntable and we listened to that all the way through as the fog in the room became even thicker.
Finally, after a couple of hours, the Dead's manager came in and reminded Jerry he had to be someplace. He excused himself, put the NRPS album back in its sleeve and said, "You guys can have this. I have more." Richie grabbed it (he was quicker than me) and the last time I spoke to him, a couple of years ago, he told me he still had it!
When we spoke, I said to him, "Richie, you have to promise me one thing. If you go before I do, you have to leave that album to me." He just smiled.
Postscript–The summer after that hang with Jerry I returned to the Bay Area with another friend. This time I stayed for five years.