Some of the stories grabbing headlines in 1971…
Cigarette ads were banished from TV and radio in the U.S. All in the Family premiered on CBS. Joe Frazier defeated Muhammad Ali in the so-called Fight of the Century. Disney World opened in Orlando, Fla.
Such worthy releases as the Doors' LA Woman, The Who's Who's Next, Cat Stevens' Teaser and the Firecat, Marvin Gaye's What's Going On, and Jethro Tull's Aqualung flirted with the top spot but never reached #1.
Here's a recap of 1971's #1 albums in the U.S., including many classic rock favorites, as determined each week by Record World. Fourteen different albums claimed the top spot this year, each had a story to tell.
Listings are in reverse order, saving the longest-running title for the end.
Crosby, Stills, Nash & Young – Four Way Street (1 week)
The coolest band around were in the middle of individual projects and various collaborations when Atlantic released this two-LP set, recorded live in 1970, on April 7. The songs were from the trio and quartet's earlier studio albums, as well as from their solo work.
Led Zeppelin – Led Zeppelin IV (1)
The band's fourth studio album in less than three years was released in November 1971 and ascended to the top at year's end. (It stayed for just one additional week on the January 1, 1972 chart.) Weep not for Zeppelin, though. The album has been certified by the RIAA with sales of more than 23 million.
Sly & the Family Stone – There's a Riot Goin' On (1)
The funk and psychedelic soul band's fifth LP was released on Nov. 20 and quickly ascended the chart, reaching #1 on Dec. 18. It yielded a #1 hit, "Family Affair."
Chicago – Chicago III (2)
This Jan. 11 release was the group's third double LP in three consecutive years, a remarkable output. And although it summited, there were no big singles on this one: "Lowdown" peaked at just #35.
Love Story (Original Soundtrack) (2)
The movie, starring Ali MacGraw and Ryan O'Neal, was released on Dec. 16, 1970, was an enormous hit. The soundtrack, which got to #1 on April 10, featured the instrumental theme as well as a successful single version, with vocals sung by Andy Williams.
Isaac Hayes – Shaft (Music From the Soundtrack) (2)
The double album was released in August, shortly after the blaxploitation film. While it's mostly instrumentals composed by Hayes, the brilliant "Theme From Shaft" would go on to win the Academy Award for Best Original Song.
Rod Stewart – Every Picture Tells a Story (2)
This brilliant album, released on May 28, plays like a greatest hits collection, with such classics as "Mandolin Wind," "Reason to Believe," "(I Know) I'm Losing You," the title track, and "Maggie May," which reached #1 the same week as the LP, on Oct. 2. Stewart was still a member of Faces and all of its members appear on the album.
John Lennon – Imagine (3)
Though it's considered a solo album, Lennon was joined in the studio but such greats as George Harrison, Nicky Hopkins, Jim Keltner, and many more. The Sept. 9 release included such songs as "Jealous Guy," "Crippled Inside," "How Do You Sleep?" and the memorable title track. The LP reached the top on Oct. 23.
The Rolling Stones – Sticky Fingers (3)
This magnificent Apr. 23 release was the World's Greatest Rock 'n' Roll Band's first #1 seller in the U.S. since '65, and began a phenomenal run of eight straight studio chart toppers when it rose to the top on May 29. Even its album cover is a work of art. What else can we say that hasn't already been said?
Related: The Stones were also represented on 1972's #1 albums
Santana – Santana (aka Santana III) (3)
The band continued its roll with this September release, which began with their exposure at Woodstock two years earlier. It spawned just one hit single, the overlooked "Everybody's Everything," and welcomed a new guitarist to the lineup, 17-year-old Neal Schon.
Jesus Christ Superstar (5)
The two-record set from the Andrew Lloyd Webber – Tim Rice musical, was released in September 1970, reached the top on three separate occasions: on Feb. 6, and again on May 1 and June 19. The dynamic vocals are led by Ian Gillan, Yvonne Elliman, and Murray Head, whose "Superstar" was released almost a year before the album.
Janis Joplin – Pearl (5)
The album that the blues-rock singer was recording in late 1970 with producer Paul Rothschild (who had shepherded the Doors to fame) and her Full Tilt Boogie Band was delighting her. They had just finished laying down the track for "Me And Bobby McGee" when she died on October 4, at 27. The album was released posthumously on Jan. 11. (Billboard had it at #1 for nine weeks.)
Related: A book says 1971 was rock's best year
George Harrison – All Things Must Pass (7)
The ambitious triple album, released on Nov. 27, 1970, was an artistic and commercial success. It topped the final chart of 1970, where it would remain for much of the winter of '71. It also delivered the first #1 single, by an ex-Beatle, "My Sweet Lord." Other standouts include "What is Life," "Isn't It a Pity," "Beware of Darkness," "Wah Wah" and…
Carole King – Tapestry (15)
The singer-songwriter's masterpiece was released on Feb. 10 and slowly worked its way up the sales chart. Led by the double-sided #1 hit single "It's Too Late"/"I Feel the Earth Move," it ultimately reached the top on Record World in June. It went on to win the Grammy Award for Album of the Year. It has sold over 25 million copies and was the best selling album ever until 1976.
Related: The #1 radio hits of 1971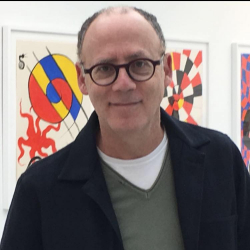 Latest posts by Greg Brodsky
(see all)