Many luminaries within the wide sphere of the music community left us in 2022.
Below are just some of the artists and music industry influencers we lost. They are arranged alphabetically, the person's name followed by the death date and a brief description of who they were.
If an artist's name is highlighted in blue, you can click on it to be taken to Best Classic Bands' full obituary.
Below the list of musical artists, we've also noted several other prominent figures whose lives were lost in 2022.
We will miss all of these great talents. RIP.
Cynthia Albritton—4/21—Groupie better known as Cynthia Plaster Caster, she created plaster molds of rock stars' penises
Jerry Allison—8/22—Drummer and founding member of the Crickets, Buddy Holly's backing band on his earliest hits
Rick Anderson—12/16—Bassist of the Tubes
Ernie Andrews—2/21—Jazz and R&B singer
Bruce Arnold—10/?—Founder and lead vocalist/songwriter of Boston band Orpheus ("Can't Find the Time")
Brooks Arthur—10/9—Engineer for Janis Ian, Lovin' Spoonful, Neil Diamond, Chiffons, others
Angelo Badalamenti—12/11—Composer of music for David Lynch projects Blue Velvet, Twin Peaks and also songs covered by David Bowie, Paul McCartney and other
Barry Bailey—3/12—Atlanta Rhythm Section guitarist
Chris Bailey—4/9—Lead singer of Australian band the Saints
Carlos Barbosa-Lima—2/23—Brazilian classical and jazz guitarist
Thom Bell—12/22—Producer, arranger and songwriter, associated with Gamble and Huff and The Sound of Philadelphia
Marilyn Bergman—1/8—Award-winning lyricist ("The Windmills of Your Mind," "The Way We Were")
Warren Bernhardt—8/19—Keyboardist who played with Steely Dan and many jazz artists
Jet Black—12/6—Stranglers drummer
Alan Blaikley—7/4—British songwriter; wrote "Have I the Right" by the Honeycombs
Michael Borbridge—12/14—Blues-rock drummer who worked with Harvey Mandel, Sidewinders, others
Benjamin Bossi—12/14—Saxophonist in Romeo Void
Jaimie Branch—8/22—Jazz trumpeter and composer
Gary Brooker—2/19—Singer, pianist and primary composer for Procol Harum
Hal Bynum—6/2—Country songwriter; wrote "Lucille" by Kenny Rogers
D.L. Byron—11/5—Indie singer-songwriter
Pat Campbell—7/28—Bay Area-based bassist who played with Jerry Garcia, Big Joe Turner, Mike Bloomfield and others
Irene Cara—11/25—Singer of "Flashdance" and "Fame"
Jeff Carson—3/26—Country singer
Aaron Carter—11/5—Singer-actor who released debut album at age 9; brother of Backstreet Boys' Nick Carter
Fred Catero—10/6—Producer and engineer who worked with Bob Dylan, Janis Joplin, Santana and others
Manny Charlton—7/5—Founding guitarist of Nazareth
Kerry Chater—2/4—Founding member and bass guitarist for Gary Puckett and the Union Gap
Gene Cipriano—11/12—Prolific multi-instrumentalist who recorded with Barbra Streisand, Frank Sinatra, Johnny Mandel and many others
Jeff Cook—11/7—Co-founder of country band Alabama
Coolio—9/28—Rapper best known for "Gangsta's Paradise"
Morty Craft—1/27—Label owner, arranger, producer and songwriter
Don Craine—2/24—Guitarist/vocalist for long-running British band the Downliners Sect
Julee Cruise—6/9—Singer known primarily for her collaborations with filmmaker David Lynch and composer Angelo Badalamenti
Bettye Crutcher—10/20—Stax songwriter who co-wrote "Who's Making Love" by Johnnie Taylor
Jerry Crutchfield—1/11—Country/pop songwriter, producer and musician
Ronnie Cuber—10/8—Jazz saxophonist
David Dalton—7/13—Music writer and photographer for Rolling Stone and other outlets
Dino Danelli—12/15—Drummer of the Rascals
Miguel Vicens Danus—2/12—Bassist of Spanish pop group Los Bravos ("Black is Black")
Kal David—8/16—Guitarist with Illinois Speed Press, the Fabulous Rhinestones and solo artist
Betty Davis—2/9—R&B and funk singer, and second wife of Miles Davis
John Dean—3/8—Singer with the Reflections, of "(Just Like) Romeo & Juliet" fame
Joey DeFrancesco—8/25—Jazz organist
Jimbo Doares—9/7—Guitarist with the Swingin' Medallions
Lamont Dozier—8/8—The middle name in Motown's famed songwriting and production team, Holland-Dozier-Holland
Philip Drucker—7/16— (a.k.a. Jackson Del Rey) Founding member of Savage Republic
Martin Duffy—12/18—Keyboardist for Primal Scream and the Charlatans (U.K.)
Shonka Dukureh—7/21—Actress who played Big Mama Thornton in this year's Elvis film
Judith Durham—8/5—Lead singer of Australian folk-rock group the Seekers ("Georgy Girl")
John Eastman—8/9—Linda McCartney's brother and attorney to Paul McCartney since the Beatles era
Ray Edenton—9/21—Guitarist on hits by Elvis Presley, the Everly Brothers, the Beach Boys, Roger Miller and others
Shirley Eikhard—12/15—Writer of "Something to Talk About," a hit for Bonnie Raitt
Ralph Emery—1/15—Country music disc jockey and TV host
Tommy Facenda—11/18—Member of Gene Vincent's Blue Caps and one-hit wonder who recorded 30 different versions of  "High School USA"
Anton Fier—9/21—Drummer with the Feelies, Golden Palominos, Lounge Lizards and others
Andy Fletcher—1/13—Keyboardist and co-founder of Depeche Mode
Inez Foxx—8/25—R&B singer, who sang the original 1963 version of "Mockingbird" with her brother Charlie
Dallas Frazier—1/14—Songwriter ("Alley Oop," "Elvira")
Ricky Gardiner—5/14—Guitarist who played with David Bowie and others
Donny Gerrard—2/3—Lead singer of Skylark ("Wildflower")
Mickey Gilley—5/7—Country music legend who launched the "Urban Cowboy" movement
Sam Gooden—8/4—Original member of the soul group the Impressions
Mick Goodrick—11/16—Jazz guitarist
Robert Gordon—10/18—Singer who spawned rockabilly revival in the '70s/'80s
Manuel Göttsching—12/4—Leader of the groups Ash Ra Tempel and Ashra in the 1970s
Charlie Gracie—12/16—Early rocker who had a number one hit with "Butterfly"
Jeremiah Green—12/31—Drummer with Modest Mouse
Howard Grimes—2/12—Drummer for Hi Records artists (Al Green, Ann Peebles)
Steve Grimmett—8/15—Lead vocalist for Grim Reaper
Terry Hall—12/16—Lead singer for The Specials and Fun Boy Three
Dick Halligan—1/18—Keyboardist, trombonist and flutist for original lineup of Blood, Sweat and Tears
William "Poogie" Hart—7/14—Lead singer of the R&B group the Delfonics
Ronnie Hawkins—5/29—Rockabilly singer who gave The Band their start
Rosa Lee Hawkins—1/11—Member of the Dixie Cups vocal group ("Chapel of Love")
Taylor Hawkins—3/25—Foo Fighters' drummer
Michael Henderson—7/19—Jazz bassist with Miles Davis and others, and solo R&B artist ("You Are My Starship")
Judy Henske—4/27—Folk singer best known for her rendition of the song "High Flying Bird"
Tony Hill—12/8—Member of the bands the Answers, the Misunderstood, High Tide and also  a solo artist
Darryl Hunt—8/8—Bassist with the Celtic punk band the Pogues
Ivy Jo Hunter—10/6—R&B songwriter and producer, best known for his work with Motown
Susan Jacks—4/25—Singer with the Poppy Family ("Which Way You Goin' Billy?")
Roddy Jackson—12/7—Early rock 'n' roll singer who recorded for Specialty Records
Joni James—2/20—Popular vocalist of the 1950s, whose hits included "Why Don't You Believe Me?" and a cover of Hank Williams' "Your Cheatin' Heart"
Harvey Jett—12/21—Guitarist with Black Oak Arkansas (played on "Jim Dandy")
Mable John—8/26—Blues and soul vocalist
Cliff Johnson—7/17—Singer with Pezband and Off Broadway
Fred Johnson—3/31—Bass singer on the Marcels' "Blue Moon"
James Johnson—4/16—Played the "chicken scratch" guitar on Slim Harpo's "Baby Scratch My Back"
Jimmy Johnson—1/31—Blues guitarist and singer
Luther "Guitar Jr." Johnson—12/25—Chicago blues singer and guitarist
Syl Johnson—2/6—Blues and soul singer
Wilko Johnson—11/21—Guitarist with U.K. pub-rock band Dr. Feelgood
Naomi Judd—4/30—Country music superstar, with the duo The Judds
Danny Kalb—11/19—Lead guitarist of the influential NYC '60s band the Blues Project
Michael Kane—9/8—Bassist with the Youngbloods in 1971-72
David "Guitar Shorty" Kearney—4/20—Blues musician
Anita Kerr—10/10—Multiple Grammy-winning vocalist who led the Anita Kerr Singers
John King—8/1—Co-founder of Memphis label Ardent Records
Pat King—1/25—Played bass on Billy Ocean's first Top 40 hit, "Love Really Hurts Without You" and with Manfred Mann's Earth Band from 1977-1982
Charles Koppelman—11/25—Music business executive who worked with Frank Sinatra, Dolly Parton, many others
Art Laboe—10/7—Los Angeles disc jockey who coined the term oldies but goodies
Mark Lanegan—2/22—Lead singer for Screaming Trees and later a member of Queens of the Stone Age
Michael Lang—1/8—Co-creator and producer of the Woodstock music festival; manager of Joe Cocker and others
Sam Lay—1/29—Drummer for the Paul Butterfield Blues Band, Muddy Waters, etc.
Willie Leacox—2/2—Drummer with America
Keith Levene—11/?—Guitarist who was a founding member of the Clash and Public Image Ltd.
Gord Lewis—8/?—Lead guitarist with Canadian band Teenage Head
Jerry Lee Lewis—10/28—"The Killer," one of the undisputed pioneers of rock 'n' roll. Last of the first class of the Rock and Roll Hall of Fame to pass
Ramsey Lewis—9/12—Jazz keyboardist who scored a top 10 hit in 1964 with "The In Crowd"
Jon Lind—1/15—Co-wrote "Boogie Wonderland" for Earth, Wind & Fire, "Crazy for You" for Madonna and "Saving the Best For Last" by Vanessa Williams
Lenny Lipton—10/5—Lyricist of Peter, Paul and Mary classic "Puff the Magic Dragon"
Loretta Lynn—10/4—Country music legend
Ken Mansfield—11/17—U.S. manager of Beatles' Apple Records
Emmaretta Marks—1/4—Sang with Jimi Hendrix, Rolling Stones and others; appeared in Hair; inspiration for Deep Purple song "Emmaretta."
Jo Mersa Marley—12/27—Reggae artist; grandson of Bob Marley; son of Stephen Marley
James Mazzeo—8/2—Creator of album cover art for Neil Young albums Zuma and Greendale, as well as Young set designs
Dan McCafferty—11/8—Original lead singer of Nazareth
C.W. McCall—4/1—Singer and co-writer of country hit "Convoy"
Mary McCaslin—10/2—Folk singer
Charles McCormick—4/12—Member of R&B group Bloodstone
Deborah McCrary—6/1—Member of the vocal group the McCrary Sisters
Ian McDonald—2/9—Founding member of King Crimson and Foreigner
Andy McKaie—10/15—Publicist for MCA Records, UMe and other labels
Bertha McNeal—12/15—Co-founder of Motown group the Velvelettes
Christine McVie—11/30—Longtime keyboardist/singer/songwriter of Fleetwood Mac
Sister Janet Mead—1/26—The Catholic nun earned an unlikely pop hit in 1974 with a rock version of "The Lord's Prayer"
Meat Loaf—1/20—Singer/actor best known for his multi-platinum 1977 album Bat Out of Hell
Eric Mercury—3/14—Canadian R&B singer
Joe Messina—4/4—Guitarist with Motown house band the Funk Brothers
Ron Miles—3/9—Jazz cornetist
Jody Miller—10/6—Country singer best known for her 1964 hit "Queen of the House" (an answer song to Roger Miller's "King of the Road")
Charnett Moffett—4/11—Jazz bassist
Mick Moloney—7/27—Irish traditional musician and scholar
Grachan Moncur III—6/3—Jazz trombonist
Misty Morgan—1/1—Teamed with her husband Jack Blanchard to record the 1970 country crossover novelty hit "Tennessee Bird Walk"
Barbara Morrison—3/16—Jazz and blues vocalist
James Mtume—1/9—Jazz and R&B musician and songwriter
David Muse—8/6—Multi-instrumentalist for Firefall
Rachel Nagy—1/14—Singer for the Detroit Cobras
Bobbie Nelson—3/10—Longtime pianist with Willie Nelson's band, and his sister
Sandy Nelson—2/14—Hitmaking drummer ("Teen Beat")
Bob Neuwirth—5/18—Dylan collaborator, co-composer of Janis Joplin's "Mercedes Benz"
Olivia Newton-John—8/8—Beloved singer and Grease star
Mo Ostin—7/31—Music business executive who worked with Warner Bros., Verve and other labels, playing a role in the careers of artists ranging from Frank Sinatra to Jimi Hendrix
Ric Parnell—5/1—Drummer for Atomic Rooster and (one of several) in the film This is Spinal Tap
Fred Parris—1/13—Lead singer with the Five Satins ("In the Still of the Night")
Philip Paul—1/30—Drummer for Freddie King, Hank Ballard and other blues/R&B artists
D.H. Peligro—10/28—Dead Kennedys drummer
Jerome Peloquin—11/1—Original drummer of Jefferson Airplane; left the band before it recorded
Kelly Joe Phelps—5/31—Singer-songwriter with blues and jazz influences
Bill Pitman—8/11—Guitarist with the L.A. studio session musicians known as the Wrecking Crew
Richie Podolor—3/9—Producer for Three Dog Night, Steppenwolf and others
Anita Pointer—12/31—Founding member of the Pointer Sisters
Jim Post—9/14—Singer-songwriter who hit the top 10 with 1968's "Reach Out of the Darkness" as half of Friend and Lover
Rick Price—5/17—Bassist with the Move, Wizzard and others
Tim Price—7/21—Jazz woodwinds player
Howie Pyro—5/4—Bassist with punk and metal bands such as the Blessed and D Generation
Mike Rabon—2/11—Lead guitarist and singer for The Five Americans ("Western Union")
James Rado—6/21—Co-creator of the Broadway musical Hair
Bob Rafelson—7/23—Co-creator of The Monkees and director, writer and producer who worked on such films as Easy Rider and Five Easy Pieces
Randy Rand—4/26—Founding bassist of Autograph
Don K. Reed—7/16—Host of "The Doo-Wop Shop" program on New York City radio station WCBS-FM, from 1971-2002.
Hargus "Pig" Robbins—1/30—Session keyboardist for hundreds of artists, mostly country
Garry Roberts—11/9—Co-founder and lead guitarist of the Boomtown Rats
Marty Roberts—1/13—Half of lounge act Marty & Elayne, featured in the film Swingers
Beverly Ross—1/15—Songwriter ("Lollipop," "Candy Man") and performer
Freddie Roulette—12/24—Lap steel guitarist who played with Charlie Musselwhite, Harvey Mandel, others
Badal Roy—1/22—Tabla player with Miles Davis and others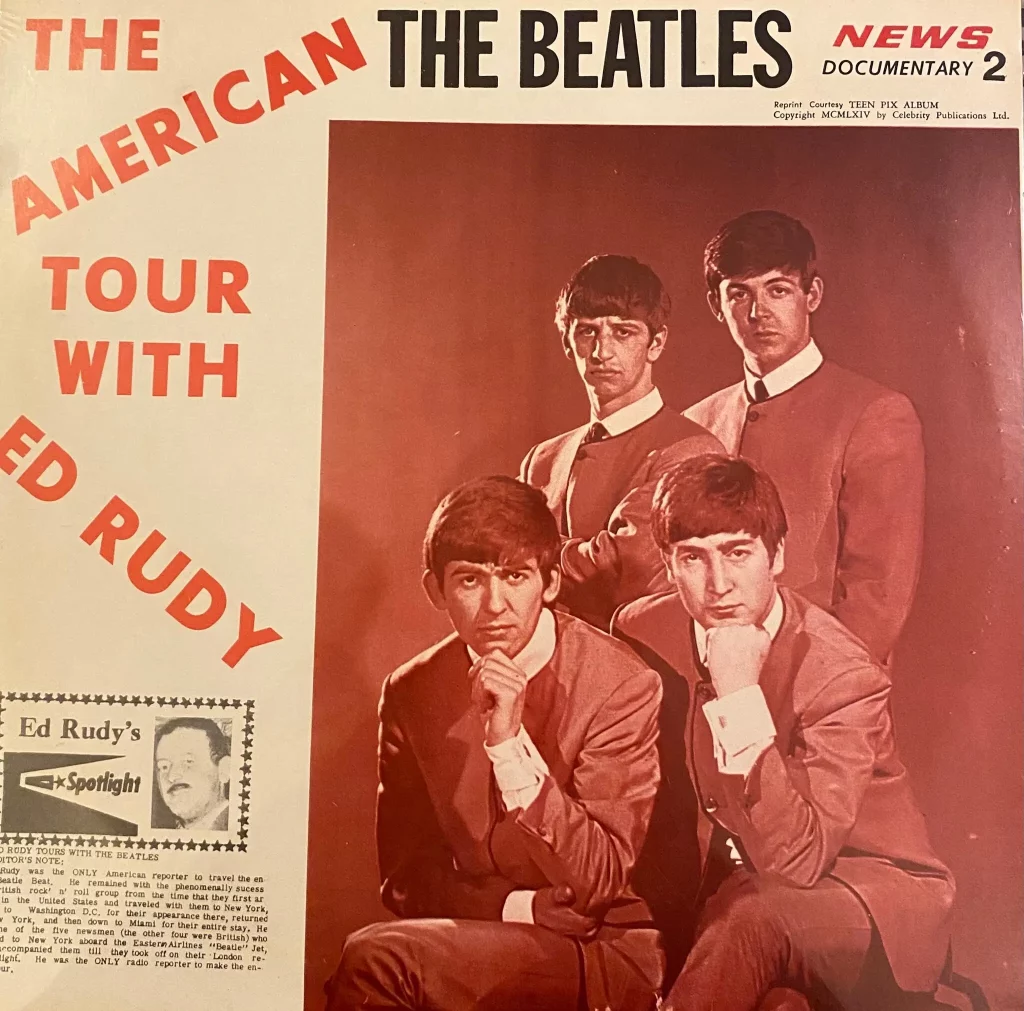 Ed Rudy—11/7—Radio reporter who covered the Beatles' arrival in America extensively
Art Rupe—4/15—Founder/owner of Specialty Records, the label that made stars out of Little RIchard, Sam Cooke, Lloyd Price and other early R&B stars
Bobby Rydell—4/5—Pop star and actor in the late '50s and early '60s, considered a teen idol
Pharoah Sanders—9/24—Jazz saxophone giant
Klaus Schulze—4/26—German electronic musician/composer
Jim Schwall—6/19—Blues musician, co-founder of the Siegel-Schwall Band
Jim Seals—6/6—Half of the soft-rock vocal group Seals and Crofts
Donald "Tabby" Shaw—3/29—Lead singer of reggae group the Mighty Diamonds
Burke Shelley—1/10—Lead vocalist and bassist with Welsh band Budgie
Dave Sherman—9/4—Doom metal musician
Paul Siebel—4/5—Singer-songwriter ("Louise")
Kim Simmonds—12/13—Guitarist-singer-songwriter with the British blues band Savoy Brown
Calvin Simon—1/6—Member of Parliament-Funkadelic; Rock and Roll Hall of Fame inductee
Lucy Simon—10/20—Tony-winning sister of Carly Simon
Fitzroy "Bunny" Simpson—4/1—Member of reggae group the Mighty Diamonds
David Smith—6/2—Engineer and musician, founder of the synthesizer company Sequential.
Jimy Sohns—7/29—Lead singer of the Shadows of Knight ("Gloria")
Ronnie Spector—1/12—Lead singer of the Ronettes ("Be My Baby")
Meghan Stabile—6/12—Jazz impresario and promoter
Jim Stewart—12/5—Founder of Stax Records
Re Styles—4/17—(Shirley Macleod) Vocalist with the Tubes
Alec John Such—6/5—Founding bassist of Bon Jovi
Bobby Sutliff—8/29—Singer-guitarist with the Windbreakers
John Swenson—3/28—Music journalist
Robin Sylvester—10/29—Bassist for Bob Weir's band Ratdog
Joseph Tarsia—11/1—Philadelphia-based recording engineer who worked for the Cameo-Parkway labels (Chubby Checker, Bobby Rydell, etc.)
Creed Taylor—8/23—Jazz producer who founded the Impulse! and CTI labels
R. Dean Taylor—1/7—Singer and songwriter for Motown (the Supremes' "Love Child") and his own "Indiana Wants Me"
Nicky Tesco—2/26—Founding member of the U.K. punk group the Members
Timmy Thomas—3/11—R&B singer ("Why Can't We Live Together?")
John Till—9/4—Guitarist for the Full Tilt Boogie Band; played on "Me and Bobby McGee" by Janis Joplin
Rosmarie Trapp—5/13—Last daughter from the original von Trapp family, of The Sound of Music fame
Brett Tuggle—6/19—Keyboardist with Fleetwood Mac, David Lee Roth, others
Nik Turner—11/10—Saxophonist with Hawkwind
Rick Turner—4/17—Luthier who built guitars used by David Crosby, Lindsey Buckingham, Jerry Garcia, Jackson Browne and others.
Sonny Turner—1/13—Singer with the Platters beginning in 1959; sang the hit "With This Ring" in 1967
Ian Tyson—12/29—Half of the Canadian folk duo Ian and Sylvia; solo singer-songwriter who specialized in cowboy music
Paul VanceSongwriter ("Itsy Bitsy Teenie Weenie Yellow Polka Dot Bikini," "Catch a Falling Star")
Vangelis—5/17—Electronic music composer best known for the score of Chariots of Fire
David Tyson—2/17—Singer with the Manhattans
Adam Wade—7/8—Singer and actor who was America's first Black game show host
Abdul Wadud—8/10—Jazz cellist
Walter "Wolfman" Washington—12/22—Blues guitarist and singer
Norma Waterson—1/30—Member of the English folk group the Watersons
Shirley Watts—12/19—Wife of Rolling Stones' Charlie Watts
Greg Webster—1/14—Last original member of the Ohio Untouchables/Ohio Players
Bobby Weinstein—3/16—Songwriter for Little Anthony and the Imperials and others ("Goin' Out of My Head")
Sonny West—9/8—Songwriter and musician; wrote "Rave On" and "Oh Boy!" by Buddy Holly
Steve West—12/28—Early guitarist for Paul Revere and the Raiders
Joel Whitburn—6/14—Historian and collector whose 300=plus books compiling chart data from Billboard and other trade publications became the industry standard
Alan White—5/26—Longtime Yes drummer; also played with John Lennon, George Harrison and others
Roland White—4/1—Bluegrass mandolinist and singer; older brother of the Byrds' Clarence White
Don Wilson—1/22—Co-founding rhythm guitarist of best-selling instrumental group the Ventures ("Walk Don't Run")
Bernard Wright—5/19—Jazz and funk keyboardist
Jon Zazula—2/1—Founder of Megaforce Records (first label for Metallica, among others)
Related: Musicians who died in 2021
Non-Musicians

Kirstie Alley—12/5—Star of Cheers and other TV programs
Louie Anderson—1/21—Comedian and actor
Sonny Barger—6/29—Leader of the Oakland chapter of the Hells Angels during the time when the outlaw bikers served as security at the Altamont concert
Peter Bogdanovich—1/6—Director of films such as The Last Picture Show, Mask and Paper Moon; and the Tom Petty documentary, Runnin' Down a Dream
James Caan—6/29—Multi-faceted actor who played Sonny Corleone in The Godfather
Robert Clary—11/16—Actor who played Corporal LeBeau on '60s sitcom Hogan's Heroes
Tony Dow—7/27—Actor who portrayed Wally Cleaver on Leave It to Beaver
Gallagher—11/11—Comedian
Ron Galella—4/30—Celebrity photographer often considered the "Father of the Paparazzi"
Jean-Luc Godard—9/13—Influential, daring film director associated with the Frencn New Wave
Gilbert Gottfried—4/12—Sharp-witted, often acerbic comic
Franco Harris—9/20—NFL Hall of Fame running back for the Pittsburgh Steelers
Anne Heche—8/12—Emmy-winning actress
Howard Hesseman—1/29—Actor best known for his starring role as Dr. Johnny Fever in TV's WKRP in Cincinnati
Dwayne Hickman—1/9—Actor who starred in the 1960s sitcom The Many Loves of Dobie Gillis
William Hurt—3/13—Actor in Body Heat, Broadcast News, Children of a Lesser God and many other great films
Sally Kellerman—2/24—Actress best known for her role as "Hot Lips" in Robert Altman's M.A.S.H.
Ray Liotta–—5/26—Actor best known for his appearance in Goodfellas
Yvette Mimieux—1/17—Actress (The Time Machine)
Nichelle Nichols—7/30—Played Lieutenant Nyota Uhura in the original Star Trek series
Pelé—12/29—Brazilian soccer legend
Sidney Poitier—1/6—Actor, director; first Black man to win Best Actor Oscar
Ivan Reitman—2/12—Film director and producer (Ghostbusters, National Lampoon's Animal House)
Peter Robbins—1/18—Original voice of Charlie Brown in '60s cartoons
Vin Scully—8/2—Broadcaster of the Los Angeles Dodgers
Bob Saget—1/9—Stand-up comic and actor known as "America's Dad" on TV's Full House
Tony Sirico—7/8—Part of the great ensemble cast of The Sopranos as mobster Paulie Walnuts
Paul Sorvino—7/25—Actor in Goodfellas, Law & Order and other films and TV programs
Larry Storch—7/8—Starred as Corporal Randolph Agarn in the '60s sitcom F Troop
Judy Tenuta—10/6—Standup comic
Barbara Walters—12/30—Trailblazing broadcast journalist who broke the "glass ceiling"
Vivienne Westwood—12/29—British fashion designer who helped shape punk style

Latest posts by Best Classic Bands Staff
(see all)