Olivia Newton-John, Beloved Singer and 'Grease' Star, Dies at 73
by Greg Brodsky
Olivia Newton-John, the beloved singer, actress and philanthropist, died today (August 8, 2022). The news was of the passing of the British-born, Australian actress, at age 73, was shared by her husband, John Easterling, on her social media pages just after 3 p.m. ET. "Dame Olivia Newton-John passed away peacefully at her ranch in Southern California this morning," he wrote, "surrounded by family and friends. We ask that everyone please respect the family's privacy during this very difficult time."
The note continued: "Olivia has been a symbol of triumphs and hope for over 30 years sharing her journey with breast cancer. Her healing inspiration and pioneering experience with plant medicine continues with the Olivia Newton-John Foundation Fund, dedicated to researching plant medicine and cancer. In lieu of flowers, the family asks that any donations be made in her memory to the Olivia Newton-John Foundation Fund (ONJFoundationFund.org)."
The internet began "blowing up" in late December 2018 that Newton-John had "weeks to live." (Similarly, on Sept. 10, 2018, there were reports that she had been diagnosed with cancer for the third time. The beloved singer was, indeed, battling stage 4 cancer in her back. As Best Classic Bands previously reported, Newton-John had postponed a tour that year due to the cancer diagnosis.)
On January 2, 2019, she struck back at the end-of-year tabloid stories to proclaim in a video greeting that "the rumors of my death have been greatly exaggerated." The singer, actress and author, looking great, wished all of her fans "the happiest, healthiest 2019 possible," thanking them for their love and support.
Happy New Year! Here's to a wonderful 2019! Love & light, Olivia pic.twitter.com/1Nd2jIcRb1

— Olivia Newton-John (@olivianj) January 3, 2019
In a September 9, 2018, profile on the Australian TV program, Sunday Night, the beloved singer sounded confident that she will beat it once again. "I believe I will win over it," she said. The only revelation is that Newton-John acknowledged for the first time that cancer was discovered in her shoulder in 2013.
On Sept. 16, Newton-John cut the ceremonial ribbon at the Wellness Walk and Research Run in Melbourne, Australia.
As for the cancer in her spine, she was treating it naturally, using medical marijuana and wellness therapies.
She was first diagnosed with breast cancer in 1992. The singer, who turned 73 on September 26, 2021, wrote a new memoir, Don't Stop Believin'.
Newton-John had announced on May 30, 2017 that the back pain that caused her to postpone the first half of her 2017 concert tour, had turned out to be a reoccurrence of breast cancer. The singer, actress, author and humanitarian was best known for her five #1 pop hits as well as her starring role in the movie musical Grease opposite John Travolta.
Newton-John, though born in England was a longtime Australian resident. She broke through with her 1974 #1 smash, "I Honestly Love You," which earned the Grammy Award for Record of the Year.
Watch her perform the song accompanied with an orchestra at the Sydney (Australia) Opera House
Thanks to her incredible voice, girl-next-door natural beauty, great song choices and terrific production, she continued that success with numerous other hits including four other chart-toppers: 1975's "Have You Never Been Mellow," her 1978 duet from Grease with John Travolta "You're the One That I Want," 1980's "Magic" and 1981's "Physical."
In a 2014 interview with author and music historian Harvey Kubernik, longtime music industry executive Russ Regan shared an anecdote of when he was with MCA Records. "I heard a song by Olivia Newton-John, 'If Not For You,' in 1971, that was written by Bob Dylan. It was previously recorded by George Harrison in 1970 on his All Things Must Pass album. I heard her version on an acetate. Somebody brought it to me. I heard it and made the deal. I paid $25,000 for that record and was second guessed. That's a whole other story. I loved it and I was put down for buying it. 'She's too plastic, beautiful and will never happen.' So, I said, 'She's beautiful, she's not plastic and it's gonna happen big time.'"
That recording of Dylan's "If Not For You" became her first mainstream release. The song had reached #1 in Australia and went on to top the U.S. adult/contemporary chart, while peaking at #25 on the Hot 100.
After a couple of misfires, she returned with the country-influenced "Let Me Be There" which reached #6 pop and #7 country.
In 1974-1975, she garnered a string of hits, beginning with "If You Love Me (Let Me Know)" (#5) and then her first two pop #1s, "I Honestly Love You" and "Have You Never Been Mellow," as well as "Please Mr. Please" (#3), via her longtime label, MCA Records. Many were written and produced by her longtime collaborator John Farrar.
She remained out of the Top for her next seven releases but returned in a big way with 1978's "You're the One That I Want," her duet with her Grease co-star, John Travolta.
She scored two more hits from the film's soundtrack: "Hopelessly Devoted to You" (#3) and another #1 duet with Travolta, "Summer Nights."
Travolta released a statement following her passing. "My dearest Olivia, you made all of our lives so much better. Your impact was incredible. I love you so much. We will see you down the road and we will all be together again. Yours from the first moment I saw you and forever! Your Danny, your John!"
Related: More tributes to ON-J
In the ensuing years, the hits kept coming including 1978's "A Little More Love" (#3) and, from the forgettable 1980 film, Xanadu, in which she starred, "Magic" (#1) and the title track (#8).
As Best Classic Bands wrote in its 2017 concert review, "Newton-John has a big vocal range and signature sound unlike anyone else's. At once, she delivers a breathy higher register and within the same song–as she does in "Xanadu"–also belts out her lyrics."
Related: Our 2017 review of "An Evening With Olivia Newton-John"
Watch her perform "Xanadu," her 1980 worldwide hit with the Electric Light Orchestra
In 1981, the singer scored the biggest single of her career with "Physical," that featured an accompanying video that captured the aerobics exercise craze. The instant smash remained #1 on the Hot 100 for 10 weeks.
Newton-John was an advocate for breast cancer research as well as humanitarian causes. She earned four Grammy Awards and sold more than 100 million records worldwide. She received a star on the Hollywood Walk of Fame in 1981.
Watch the September 2018 feature and interview with ONJ
Related: Musicians that we've lost in 2022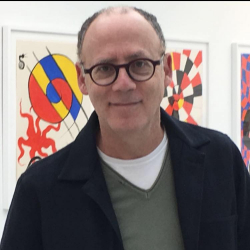 Latest posts by Greg Brodsky
(see all)