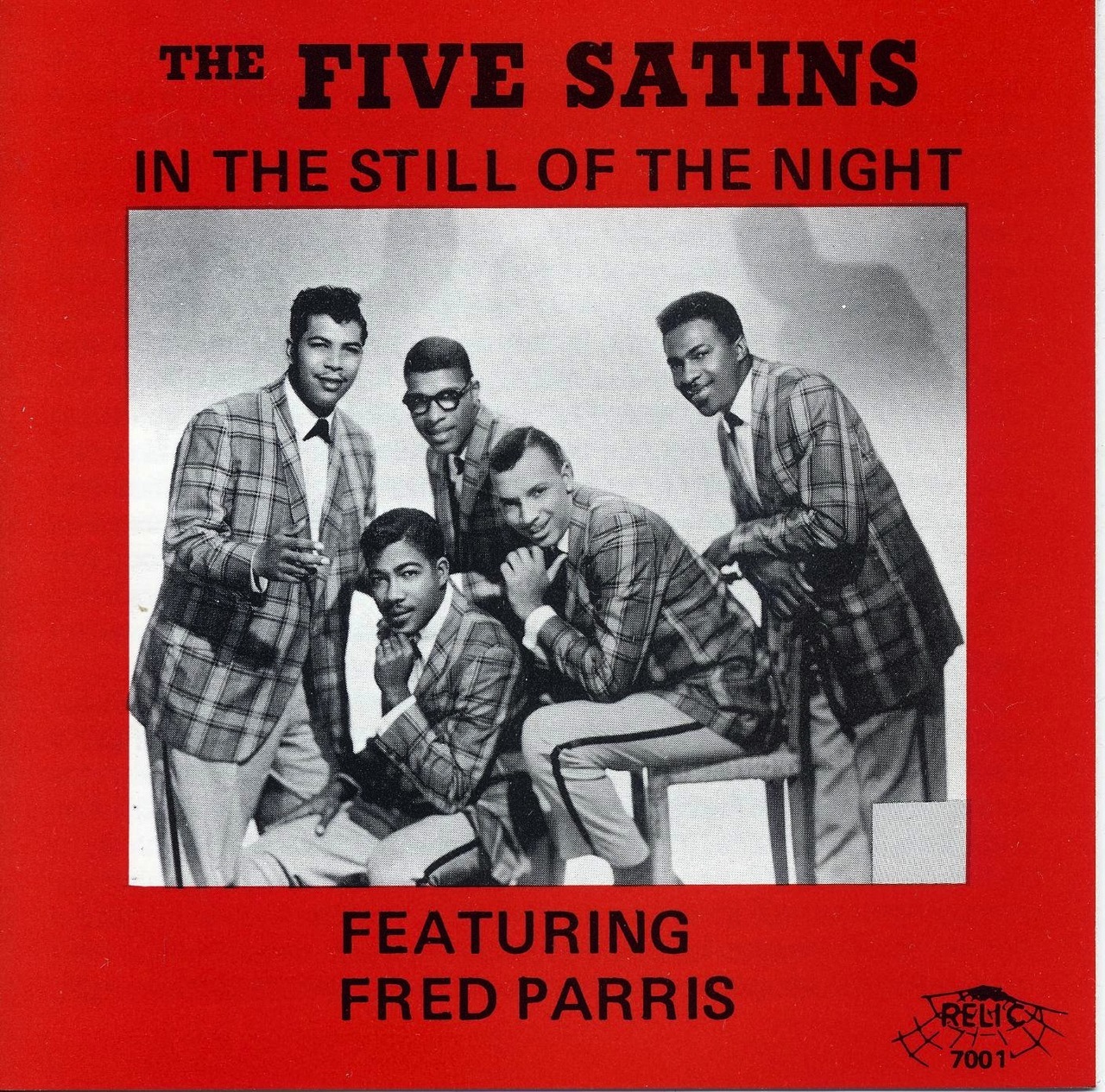 Fred Parris, the founder and longtime leader of the '50s vocal group the Five Satins, and writer of their most memorable song, "In the Still of the Night," died yesterday (January 13, 2022). His death at age 85 was announced on the group's official Facebook page. The location and cause of death were not disclosed. His survivors include his wife, Emma.
When "In the Still of the Night" was released in 1956, the word "Night" was occasionally spelled "Nite." Though it reached just #24 on the U.S. pop charts, the song's influence has been mighty in the decades since. The doo-wop standard has been featured in such well known feature films as Dirty Dancing and The Irishman, and has been covered numerous times. (A 1992 version by the popular singing group Boyz II Men reached #2 on the Hot 100.)
Rolling Stone ranked "In the Still of the Night" #90 in their list of the 500 Greatest Songs of All Time. In the annual listener survey by New York oldies station WCBS-FM, the song ranked #1 for decades.
Parris formed the Five Satins in New Haven, Conn., in 1954. Shortly thereafter, its lineup solidified with Al Denby joining original members Ed Martin, Jim Freeman and Nat Mosley. Not long after the success of "In the Still of the Night," Parris enlisted in the U.S. Army and the vocal group reorganized its lineup. Upon his return, they reshuffled once again, with original member Lewis Peeples returning to the fold. There have been dozens of members over the years.
The group's tribute reads: "Sadly the music world lost one of the greats yesterday as Fred Parris passed away after a brief illness.
"Fred's classic song 'In the Still of the Night' has been recognized as one of the greatest love songs of all time and the number one requested song of the doo-wop era. Fred also wrote several other classic songs and his gorgeous voice enthralled audiences world-wide for decades.
"The Five Satins family is devastated by this loss but appreciative of having shared Fred's music with thousands of fans and friends.
"Rest in peace Maestro Fred Parris."
"In the Still of the Night" was one of 12 tracks on the Dirty Dancing soundtrack, along with the Bill Medley-Jennifer Warnes smash duet, "(I've Had) The Time of My Life." The album has sold a reported 33 million copies worldwide.
Parris told a 2021 interviewer, "I started writing songs, which I really hadn't planned on doing. I heard the other songs that groups were recording and I just tried my hand at it. And that's what happened."

Latest posts by Best Classic Bands Staff
(see all)