Art Laboe, L.A. DJ Who Coined the Term 'Oldies But Goodies,' Dead at 97: A Tribute
by Harvey Kubernik
No one in the history of L.A. radio has done more to promote the music throughout Southern California—and indeed, the world—than Art Laboe.
Laboe died Oct. 7, 2022, in Palm Springs, Calif., after catching pneumonia. Born Arthur Egnoian on August 7, 1925, in Salt Lake City, Utah, he has been credited with creating the phrase "Oldies But Goodies" to describe previous radio hits that are still favorites of listeners. He was still working at the time of his death, and had produced his final radio program just last week. He was 97.
Laboe was the very first DJ to spin West Coast rock 'n' roll, and to merge race music under one broadcast. When Elvis Presley came to town in 1956 with manager Colonel Parker, their only interview granted was to Laboe. The DJ had been the first person to play the Sun Records singles of Presley and Jerry Lee Lewis. He also introduced Ricky Nelson to the radio airwaves. Laboe hosted dances at the El Monte Legion Stadium; in 1960, he teamed with Dick Clark to stage an unprecedented rock 'n' roll show at the Hollywood Bowl that sold 18,000 tickets.
Laboe graduated from George Washington High School in Los Angeles in the 1930s. He began locally at radio station KXLA in 1950, which later became KRLA in Pasadena. He soon moved on to KPOP, hosting a shift at Scrivener's Drive-In that started at midnight and went to 4:00 a.m. From there, it was on to co-hosting duties with KFWB's DJ Larry Finley at Ciro's nightclub on Sunset Boulevard. Laboe interviewed bandleaders like Lawrence Welk, and such Hollywood stars as Frank Sinatra, Clark Gable, Lana Turner, Sammy Davis Jr., Susan Hayward, Janet Leigh and Tony Curtis on his program Show People.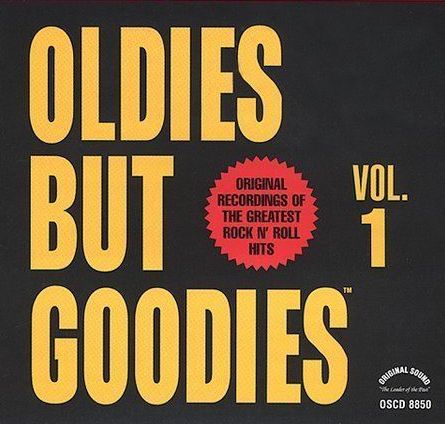 I spoke with Laboe about his career in Los Angeles radio and his role in helping to create a market for "oldies," records that might have otherwise been lost to time.
"In 1955, I resigned from KFWB," Laboe told me about his role in ending segregation in radio programming. "I remember on my earlier radio show that there was a lot of rhythm 'n' blues. The kids liked it, but I wasn't allowed to play anything like that on KFWB, who wanted me to play more of the new music than interviewing movie stars. They thought I was nuts, going back to Scrivener's. I had to package the show with Paul Scrivener, who paid KPOP for the airtime. My show followed Hunter Hancock. He was a friend of mine and played only black artists. Then this thing got hot and I knew all the artists to play—Ruth Brown, Big Joe Turner. The other stations had no idea of what the hell was going on."
After his stint at KPOP from 1955 to '59, Laboe moved to KDAY for 1960 through '61. "Hite Morgan, who ran a label and Studio Masters—which did the first Beach Boys recordings—brought me over [the RB single] 'Confidential' by Sonny Knight. I put it on the air, and off it went. He told me I had a great ear, and said I should get into the music business. I started Original Sound Records in 1957 and put out Preston Epps' 'Bongo Rock.' The song got on the charts, and here I was making a hundred dollars a week. ABC-Paramount [Records] calls me and offers $20,000 in advance and royalties for this master of 'Bongo Rock.' Sam Clark, the president of ABC, he was cool. Sam said, 'We could cover your record, plaster the country, and your record would die.' The actress Jayne Mansfield also was on my label.
"At the time, I was making money with Hal Zeiger, who was my partner. He had this place called World Wide Attractions. He came out to Hollywood one afternoon and told me that he did all these dances with Huggy Boy and Johnny Otis. Hal asked if I wanted to be involved. Johnny 'Guitar' Watson was on my shows quite often. But the Latinos were heavy at that time at El Monte Legion Stadium—that's where they all lived, that's where the Latino thing came in with Art Laboe and that connection. I would play 'A Casual Look' from Trudy Williams and the Sixteens, 'Earth Angel' by the Penguins (which Dootsie Williams gave me), and Rosie and the Originals' 'Angel Baby.' Original Sound would later release the Penguins' 'Memories of El Monte.' I never took any money when I was on the radio, 'cause I was making a couple of thousand dollars a week at my dances.
Related: Other musical greats we lost in 2022
"We started doing shows at the Legion Stadium. We did them there because there was a city ordinance in L.A. that if you were under the age of 18, you could not attend a public dance unless it was sanctioned by the school board. There were dress codes at some places. The phrase on the radio ads was, 'No Levi's, jeans, or capris, please.' In El Monte, because it was an incorporated city, we played there.
Rock 'n' roll was regularly scheduled at the El Monte Legion Stadium. The room had been the site of Cliffie Stone's 'Hometown Jamboree' radio broadcasts over KLAC (with Merle Travis, Joe Maphis, and others) in 1949. Hal Zeiger presented the inaugural show with Johnny Otis in the spring of 1955."
By 1958, Laboe had enough of a command on the audiences' tastes that he sensed an LP collection of old songs might sell well. He released a compilation album, Oldies But Goodies Vol. 1, which stayed on Billboard's Top 100 chart for 183 weeks. Oldies But Goodies volumes 2 through 7 also made the charts, into 1965, many of them reaching the top 20. From those began an industry that persists to this day: repackaging older recordings into desirable new collections. That was all Art Laboe.
Latest posts by Harvey Kubernik
(see all)