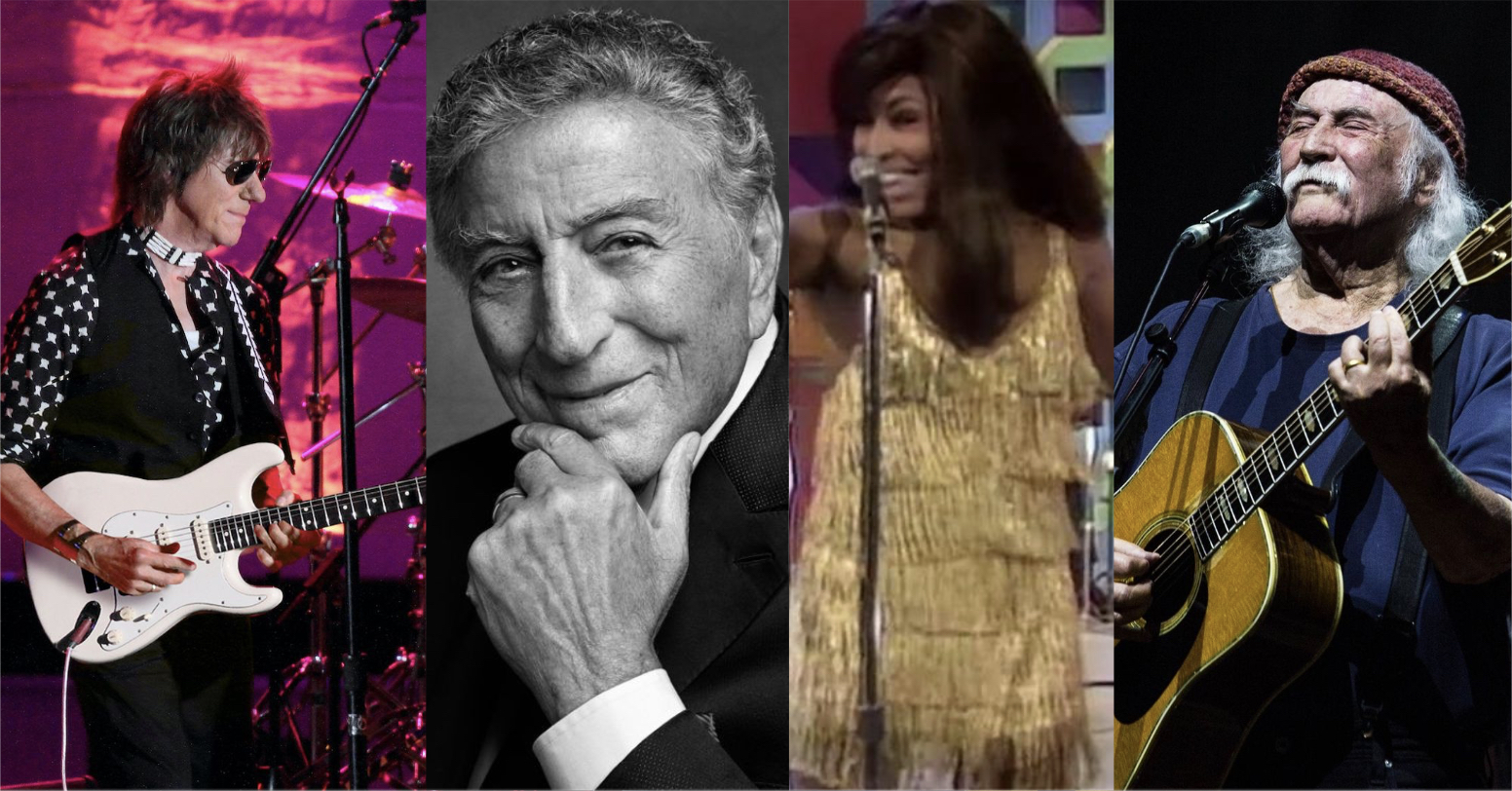 With 2023 more than halfway over, we have lost numerous luminaries within the wide sphere of the music community.
Below are just some of the artists and music industry influencers who have passed this year. They are arranged alphabetically, the person's name followed by the death date and a brief description of who they were.
If an artist's name is highlighted in blue, you can click on it to be taken to Best Classic Bands' full obituary.
Below the list of musical artists, we've also noted several other prominent figures whose lives were lost in 2023.
We will miss all of these great talents. RIP.
Donn Adams—4/?—Trombonist with NRBQ's Whole Wheat Horns; brother of founder Terry Adams
Ron Altbach—2/21—Keyboardist for King Harvest ("Dancing in the Moonlight")
Ed Ames—5/21—Ames Brothers singer and Daniel Boone TV series star
Leny Andrade—7/24—Brazilian singer
Robert "Stewkey" Antoni—10/8—Lead singer with the Nazz
Clarence Avant—8/13—Music business executive who discovered Bill Withers, managed Sarah Vaughan and others, worked with Motown and Stax labels
Burt Bacharach—2/8—Masterful songwriter of hits for Dionne Warwick, Carpenters, B.J. Thomas, and more
Robbie Bachman—1/12—Drummer for Bachman-Turner Overdrive
Tim Bachman—4/28—Co-founding guitarist of Bachman-Turner Overdrive
Ian Bairnson—4/7—Guitarist for the Alan Parsons Project, Kate Bush, and others
Bruce Barthol—2/20—Founding bassist of Country Joe and the Fish
Russell Batiste—10/1Go-to drumer for many New Orleans funk and R&B acts—
Paul Beasley—3/13—Tenor vocalist for the gospel group the Blind Boys of Alabama
Keith Beaton—1/13—Singer with Blue Magic ("Sideshow")
Jeff Beck—1/10—Trailblazing rock/blues/jazz guitarist
Harry Belafonte—4/25—Trailblazing singer, entertainer and activist
Tony Bennett—7/21—Celebrated song stylist whose career spanned several decades
Dick Biondi—6/26—Chicago-based Top 40 disc jockey
Jane Birkin—7/16—British-born singer and actress known for the hit "Je t'aime…moi non plus" and for her long-term personal and artistic relationship with French singer Serge Gainsbourg
Jeff Blackburn—1/6—Half of the '60s folk-rock duo Blackburn and Snow; co-writer of Neil Young's "My My, Hey Hey (Out of the Blue)"
Jerry Blavat—1/20—Legendary Philadelphia disc jockey
Carla Bley—10/17—Jazz pianist, composer; recipient of NEA Jazz Masters award
Jerry Bradley—7/17—Country music executive
Lin Brehmer—1/22—Disc jockey at WXRT-FM Chicago
Peter Brötzmann—6/22—German jazz saxophonist and clarinetist
George Brown—5/19—Co-founder/drummer of Kool and the Gang, and co-writer of most of their hits
Pete Brown—5/19—Lyricist for Cream ("Sunshine of Your Love," "White Room")
Victor Brox—2/20—British blues musician
Felice Bryant—4/22—Songwriter best known for co-writing hits for the Everly Brothers ("Bye Bye Love," "Wake Up Little Susie")
Dennis Budimir—1/10—Guitarist with the Wrecking Crew
Jimmy Buffett—9/1—Singer-songwriter best known for his 1977 hit "Margaritaville"
Brian Bukantis—2/17—Founder of the long-running record collecting publication Goldmine magazine
Nigel Burlinson—1/18—Music publishing executive with key role in administering multiple song catalogs including the Beatles, Beach Boys, Yes, Supertramp and Bob Marley
Bobby Caldwell—3/14—R&B/jazz singer ("What You Won't Do for Love")
Ronny Carle—10/22—Bassist of New York City punk era band the Laughing Dogs
James Casey—8/28—Saxophonist in Trey Anastasio Band
Larry Chance—9/6—Leader of doo-wop singing group the Earls ("Remember Then")
Len Chandler—8/29—Folk singer and topical songwriter during the '60s-'70s
Nick "Chinga" Chavin—3/15—Leader of the '70s band Country Porn
Lee Clayton—6/12—Country singer-songwriter whose songs were recorded by the Highwaymen, Jerry Jeff Walker and others
Lawrence Cohn—10/31—Record company executive and blues who co-founded Legacy Recordings and wrote about Robert Johnson, also producing the blues legend's boxed set
Van Conner—1/17—Co-founder and bassist of Screaming Trees
Ivan Conti—4/18—Co-founder of Brazilian jazz-funk trio Azymuth
Michael "Ibo" Cooper—10/12—Member of reggae group Inner Circle and co-founder of Third World
Brendan Croker—9/10—English musician who recorded under his own name as well as with Mark Knopfler, Notting Hillbillies, the Mekons, Eric Clapton and others
David Crosby—1/18—Co-founder of the Byrds and Crosby, Stills and Nash; singer/songwriter
Sam Cutler—7/11—Road manager for the Rolling Stones and Grateful Dead
Carl D'Errico—1/3—Songwriter who co-wrote the Animals' hit "It's My Life" and songs for the Yardbirds and others
Dean Daughtry—1/26—Keyboardist and founding member of the Atlanta Rhythm Section and the Classics IV
Richard Davis—9/6—Jazz bassist
Windle Davis—6/30—Founding member of the Boston-based new wave band Human Sexual Response
Dix Denne—3/12—Guitarist of punk bands the Weirdos, Thelonious Monster
João Donato—7/17—Brazilian jazz pianist
Jack Earls—6/12—Country and rockabilly singer
Billy "The Kid" Emerson—4/25—R&B artist who recorded for Sun Records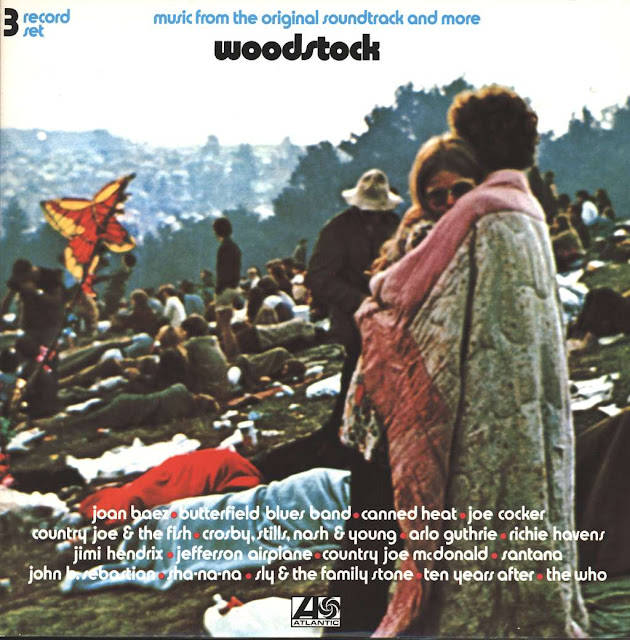 Simon Emerson—3/13—Co-founder of Afro Celt Sound System
Junior English—3/10—Jamaican reggae singer
Bobbi Ercoline—3/18—Woman pictured on the cover of the iconic Woodstock soundtrack LP
Johnny Fean—4/28—Guitarist with Horslips
Bob Feldman—8/23—Songwriter and producer who co-authored several '60s hits, including "I Want Candy" and "My Boyfriend's Back"
Cliff Fish—4/16—Bass guitarist and vocalist for Paper Lace ("The Night Chicago Died")
Mo Foster—7/3—British bassist who played with jeff Beck, Phil Collins, Ringo Starr, Gerry Rafferty, Brian May and others
Curtis Fowlkes—9/1—Jazz trombonist, founding member of the Jazz Passengers
Renée Geyer—1/17—Jazz and soul singer popular in Australia
John Giblin—5/14—Bassist who played with Peter Gabriel, Paul McCartney, Phil Collins, Annie Lennox and others.
Astrud Gilberto—6/5—Brazilian singer who recorded the smash bossa nova hit "The Girl From Ipanema"
Myles Goodwyn—12/3—Leader of Canadian band April Wine
Jim Gordon—3/13—World-class drummer (with Eric Clapton, Joe Cocker, George Harrison and many others), who was imprisoned for killing his mother
John Gosling—8/?—Keyboardist for the Kinks from 1970-78
Burt Gowers—1/15—Director of music videos, including Queen's "Bohemian Rhapsody"
Robert Haimer—3/4—Half of the duo Barnes & Barnes ("Fish Heads"), along with actor Bill Mumy
Gordy Harmon—1/5—Singer with R&B group the Whispers
Sheldon Harnick—6/23—Lyricist for Fiddler on the Roof, Fiorello and other musicals
Dickie Harrell—5/?—Drummer with Gene Vincent and the Blue Caps
Rolf Harris—5/10—Australian entertainer who scored a top 10 U.S. hit with "Tie Me Kangaroo Down, Sport" in 1963
Wee Willie Harris—4/27—Early British rock 'n' roller
Steve Harwell—9/4—Lead singer of Smash Mouth ("All Star")
Clarence "Fuzzy" Haskins—3/16—Co-founding vocalist with Parliament-Funkadelic
Ray Hildebrand—8/18—Male half of the duo Paul and Paula, who scored a #1 hit in 1963 with the ballad "Hey Paula"
Gary Hobish—10/29—San Francisco-based engineer and musician
Redd Holt—5/23—Drummer with the Ramsey Lewis Trio during the era of "The In Crowd" and later a co-founder of Young-Holt Unlimited
Brad Houser—7/?—Bassist with Edie Brickell and the New Bohemians
Ron Howden—9/29—Co-founder/drummer of Nektar
Leon Hughes—3/1—Member of the Coasters
Ron Haffkine—10/1—Manager and producer for Dr. Hook
Ralph Humphrey—4/18—Drummer for Frank Zappa, others
Rudolph Isley—10/11—Founding member of the Isley brothers
Chuck Jackson—2/16—R&B singer ("Any Day Now")
Ahmad Jamal—4/16—Jazz pianist
Fanita James—11/23—Singer with the Blossoms
David Jude Jolicoeur ("Trugoy the Dove")—2/12—Co-founder of rap group De La Soul
Kidd Jordan—4/7—New Orleans-based jazz saxophonist
Ralph Kaffel—6/?—Former vice president of Fantasy Records
Howie Kane—3/27—Founding member of Jay and the Americans
Scott Kempner—11/29—Co-founder of the New York-based pre-punk bands the Dictators and the Del-Lords
Terry Kirkman—9/23—Co-founder of the Association and writer of their hits "Cherish" and "Everything That Touches You"
Jean Knight—11/22—Singer of #1 pop/R&B hit "Mr. Big Stuff"
David LaFlamme—8/6—Founder and violinist/vocalist of It's a Beautiful Day ("White Bird")
Tom Leadon—3/22—Co-founder of Mudcrutch with Tom Petty
Bill Lee—5/24—Jazz bassist and father of filmmaker Spike Lee
Jack Lee—5/26—Frontman of the Nerves, composer of "Hanging on the Telephone"
Rita Lee—5/3—Brazilian rock artist
Mylon LeFevre—9/8—Christian rock singer who previously recorded with Alvin Lee and other secular rockers
Linda Lewis—5/3—English singer best known for her hit cover of "Shoop Shoop Song (It's In his Kiss)"
Irv Lichtman—5/2—Former (and longtime) Billboard editor
Gordon Lightfoot—5/1—Renowned Canadian singer-songwriter ("Sundown," "The Wreck of the Edmund Fitzgerald," "Early Morning Rain," "If You Could Read My Mind")
David Lindley—3/3—Multi-instrumentalist who worked with Jackson Browne and as a solo artist
Levi Lloyd—1/15—California-based blues guitarist
Glen "SPOT" Lockett—3/4—Producer for SST Records artists incuding Black Flag and the Minutemen
Peter Luboff—5/24—Songwriter who wrote hits for Patti LaBelle, Bobby Womack and others
Robin Lumley—3/9—Fusion keyboardist; founding member of Brand X
Shane MacGowan—11/30—Singer with the Celtic-rock band the Pogues
Steve Mackey—3/2—Bassist with Pulp
Karaikudi Mani—5/4—Indian percussionist
Robert "Beatle Bob" Mantonis—7/27—St. Louis-based rock fan who reportedly attended nearly 10,000 concerts on consecutive nights, dancing at all of them (often onstage)
Philippe Marcade—6/5—Singer with the Senders and the Backbones
Bernie Marsden—8/24—Guitarist with Whitesnake
Peter McCann—1/26—Wrote "Right Time of the Night" for Jennifer Warnes; on- hit wonder with the Top 10 hit "Do You Wanna Make Love" in 1977
Tony McPhee—6/6—Singer and guitarist for the British blues-rock band the Groundhogs
Jesse McReynolds—6/23—Bluegrass mandolinist
Randy Meisner—7/26—Founding member of the Eagles, who played bass on the band's earliest albums; co-wrote and sang "Take It to the Limit"
Stanley Mieses—2/3—Music journalist for The New Yorker, Newsday and others
Butch Miles—2/2—Jazz drummer who played with Count Basie, Frank Sinatra, others
Joe Millar—2/10—Member of the Irish Rovers ("The Unicorn")
Chuck Morris—2/?—Percussionist with Lotus
John Morris—11/10—Production Manager for Woodstock festival and, before that, managing director of Fillmore East
Jerry Moss—8/16—Formed A&M Records with Herb Alpert
Peter Nero—7/6—Pianist whose style crossed jazz and classics
Floyd Newman—5/23—R&B saxophonist who performed on many Stax Records hits and with Aretha Franklin, B.B. King, Sam Cooke and others
Sinéad O'Connor—7/26—Irish singer who rose to fame with her cover of Prince's "Nothing Compares 2 U"
Barry Oliver—10/23—Founder of the Berkeley Folk Music Festival
Bobby Osborne—6/?—Bluegrass musician, member of the Osborne Brothers
Dave Pahoa—9/22—Bassist of power pop band the Plimsouls
Jon Povey—5/9—Longtime keyboardist/vocalist for the Pretty Things
Johnny Powers—1/16—Rockabilly singer/guitarist
Lisa Marie Presley—1/12—Singer/songwriter and daughter of Elvis Presley
Paul Prestopino—7/16—Multi-instrumentalist folk and bluegrass musician (Greenbriar Boys, Peter, Paul & Mary)
Phil Quartararo—11/22—Music industry executive who worked with Virgin, Warner Bros. and EMI.
Alan Rankine—1/3—Keyboardist/guitarist for Scottish band the Associates
Keith Reid—3/23—Lyricist for Procol Harum ("A Whiter Shade of Pale")
Sheldon Reynolds—5/23—Guitarist with the Commodores,  Earth, Wind & Fire
Michael Rhodes—3/4—Session bassist who played on recordings by Bob Seger, Johnny Cash, Mark Knopfler, Brian Wilson, Stevie Nicks, Merle Haggard and many others
Larry Rivera—1/30—Hawaiian entertainer who worked with Elvis Presley on the film Blue Hawaii
Robbie Robertson—8/9—Lead guitarist and songwriter for The Band
Charlie Robison—9/10—Country singer-songwriter
Sixto Rodriguez—8/9—Singer/songwriter musician who found fame decades after recording his early recordings were released; subject of the documentary Searching for Sugar Man
Biff Rose—7/25—Singer-songwriter who placed two albums on the Billboard chart in the late '60s
Gary Rossington—3/5—Guitarist who was the last remaining member of the original Lynyrd Skynyrd lineup
Andy Rourke—5/19—Bassist for the Smiths
Ryuichi Sakamoto—3/28—Pioneering Japanese electronic music composer; member of Yellow Magic Orchestra
Jerry Samuels—3/10—As Napoleon XIV, one-hit wonder who recorded the novelty song "They're Coming to Take Me Away, Ha-Haaa!" in 1966
Peggy Scott—3/21—R&B singer who had three Top 40 duets with Jo Jo Benson, including "Pickin' Wild Mountain Berries"
Don Sebesky—4/29—Jazz trombonist, keyboardist and arranger/composer
Bob Segarini—7/?—Singer-songwriter with the Wackers and other bands
Pedro Sera—5/28—Guitar sideman popular among Washington, D.C.-area rock bands
Bob Shannon—6/25—Longtime disc jockey on New York City oldies radio station WCBS-FM
Mark Sheehan—4/14—Guitarist with the Script
Peter Shelley—3/23—British pop singer, songwriter and music business executive (co-founder of Magnet Records)
"Sweet" Charles Sherrell—3/29—Late '60s bassist for James Brown
Wayne Shorter—3/2—Jazz saxophonist and composer who co-founded the fusion band Weather Report
Ray Shulman—3/30—Co-founder of prog-rock band Gentle Giant
Mick Slattery—3/17—Founding guitarist of Hawkwind
Huey "Piano" Smith—2/13—New Orleans R&B pioneer ("Rockin' Pneumonia and the Boogie Woogie Flu")
Floyd Sneed—1/27—Three Dog Night drummer
Peter Solley—11/16—English musician/producer who worked with Eric Clapton, Procol Harum and others
Jack Sonni—8/30—Guitarist with Dire Straits in the mid-'80s
Phil Spalding—2/5—Bassist with GTR, Right Said Fred and others
Roger Sprung—7/22—Bluegrass banjoist
Seymour Stein—4/2—Founder of Sire Records, who signed Talking Heads, Ramones, Madonna, Pretenders and many others
April Stevens—4/17—Singer (with her brother Nino Tempo) of 1963 #1 hit "Deep Purple"
Mark Stewart—4/21—Vocalist for the Pop Group
Chris Strachwitz—5/6—Founder of blues/Americana label Arhoolie Records
Dusty Street—10/21—Disc jockey for West Coast radio stations including KMPX, KSAN and KROQ
Barrett Strong—1/29—Singer of Motown hit "Money (That's What I Want)" and co-writer of several Temptations hits
Alice Stuart—7/31—Folk/blues singer/songwriter and guitarist
Gregg Sutton—10/22—Musician and singer who collaborated with Bob Dylan, the Rolling Stones and many others
Yukihiro Takahashi—1/11—Vocalist for Yellow Magic Orchestra
Ted "Kingsize" Taylor—1/2—Leader of pre-Beatles Liverpool band
Teresa Taylor—6/18—Drummer for Butthole Surfers
Charlie Thomas—1/31—Longtime member of R&B vocal group the Drifters
Anthony "Top" Topham—1/23—First guitarist for the Yardbirds
Buck Trent—10/9—Country music instrumentalist
Marshall Tucker—1/20—Man after whom the Southern rock band was named
Tina Turner—4/24—Trailblazing musical icon who reinvented herself to become "simply the best" in the '80s
Dwight Twilley—10/18—Influential power pop rocker who hit the top 20 in 1975 with "I'm on Fire"
Tom Verlaine—1/28—Guitarist, singer and primary songwriter for the punk-era band Television
Geordie Walker—11/26—Guitarist for English group Killing Joke
Lillian Walker—2/5—Vocalist with the Exciters ("Tell Him")
James "Owl" Walsh—3/4—Keyboardist with Gypsy
Algy Ward—5/17—Bassist/vocalist with the Saints, the Damned and Tank
Fred White—1/1—Drummer with Earth, Wind & Fire
Roger Whittaker—9/13—British singer-songwriter and musician ("The Last Farewell")
Jack Wilkins—5/5—Jazz guitarist
Mars Williams—11/20—Saxophonist for the Psychedelic Furs, the Waitresses and others
Reuben Wilson—5/26—Jazz organist and bandleader
George Winston—6/4—New Age pianist
Gary Wright—9/4—Spooky Tooth leader and solo artist ("Dream Weaver")
Frank Wyatt—1/11—Keyboardist for Happy the Man
Jeff Young—2/23—Keyboardist for Jackson Browne, Steely Dan and others
NON-MUSIC
Alan Arkin—6/29—Actor in such films as The In-Laws, Glengarry Glen Ross and Little Miss Sunshine, for which he won an Academy Award
Bob Barker—8/26—Host of TV game shows The Price is Right and, before that, Truth or Consequences
Richard Belzer—2/19—Comedian and actor
Robert Blake—3/9—Baretta actor and one-time member of Little Rascals cast
Jim Brown—5/18—Football great and activist
Louise Harrison Caldwell—1/29—Sister of George Harrison
Phyllis Coates—10/11—Original Lois Lane on TV's The Adventures of Superman
Frederick Forrest—6/23—Actor (The Rose, Apocalypse Now)
Bobby Hull—1/30—NHL star known as "The Golden Jet"
Glenda Jackson—6/15—Two-time Oscar winner for Best Actress
Al Jaffee—4/10—Mad magazine cartoonist who created the fold-in
Charles Kimbrough—1/11—Best known for his role as news anchorman, Jim Dial, on TV's Murphy Brown
Gina Lollobrigida—1/16—Legendary Italian actress
Bob Knight—11/1—Hall of Fame men's basketball coach, most notably for the Indiana Hoosiers
Lisa Loring—1/28—Actress who played Wednesday on The Addams Family sitcom
George Maharis—5/24—Actor who starred in the Route 66 TV series
David McCallum—9/25—Scottish actor best know for playing the role of Illya Kuryakin on the '60s TV series The Man From U.N.C.L.E.
Tim McCarver—2/16—All star catcher and Hall of Fame broadcaster who called 24 World Series as an analyst
Matthew Perry—10/28—Star of TV's Friends
Lance Reddick—3/17—Actor who frequently played an authority figure on such TV shows as The Wire, Bosch and Oz
Willis Reed —3/21—The Captain. Inspirational leader of the New York Knicks' first NBA Championship in the 1969-70 season
Paul Reubens (aka Pee-wee Herman)—7/30—A comic original
Adam Rich —1/7—Child actor on TV's Eight Is Enough
Richard Roundtree—10/24—Star of the 1971 film Shaft!
Tom Sizemore —3/3—Actor well known for supporting roles in Saving Private Ryan and Heat
Suzanne Somers—10/16—Actress on Three's Company
Jerry Springer—4/17—Controversial talk show host
Stella Stevens—2/27—Actress who starred opposite Elvis Presley in Girls! Girls! Girls! and Jerry Lewis in The Nutty Professor
Raquel Welch—2/15—Actress and sex symbol
Cindy Williams—1/25—Actress in Laverne & Shirley sitcom and American Graffiti
Treat Williams —6/12—Actor of film, stage and television in such productions as Prince of the City, Everwood, and the movie musical Hair
Related: 5 years earlier… the musicians who died in 2018

Latest posts by Best Classic Bands Staff
(see all)