'1971' Book Makes a Strong Case for Best Rock Year
by Jim Sullivan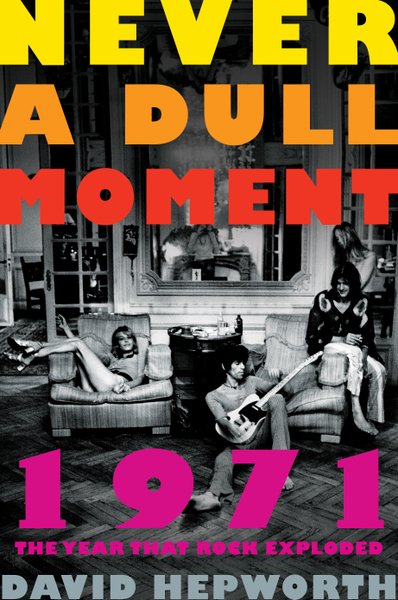 David Hepworth
Never a Dull Moment: 1971 – The Year That Rock Exploded
(Henry Holt and Co.)
In A Word: Revelatory
What year is the best, the most pivotal – the most splendiferous! – in all of rock 'n' roll?
It's a question that can start a spirited friendly debate (or a Facebook war). But I'd wager that for many of us the best year has to not just do with the records that came out or the concerts that happened; It's almost always where we were in our youth, our incipient fandom. There's nothing, you know, like that first blush….
For those coming of age in the late '50s, Elvis, Jerry Lee Lewis and Chuck Berry are usually touchstones. The Beatles or Stones serve as that for those doing so in the mid '60s. Jumping into the '90s, it might be Nirvana or Pearl Jam. If we're talking '00s, maybe it's The Strokes or Interpol (Just kidding. Millennials need to wait another decade before figuring out their seminal year and bands.)
Let's face it: Nothing hits you quite so hard and means so much as when you're in what I'd say is your late teens-to-your-early-20s.
For Englishman David Hepworth, then 21, that year was 1971, not a year I'd have picked out of the mix before I read his book Never a Dull Moment: 1971 – The Year That Rock Exploded. In fact, I went in thinking, with some snark, "Oh yeah, prove it."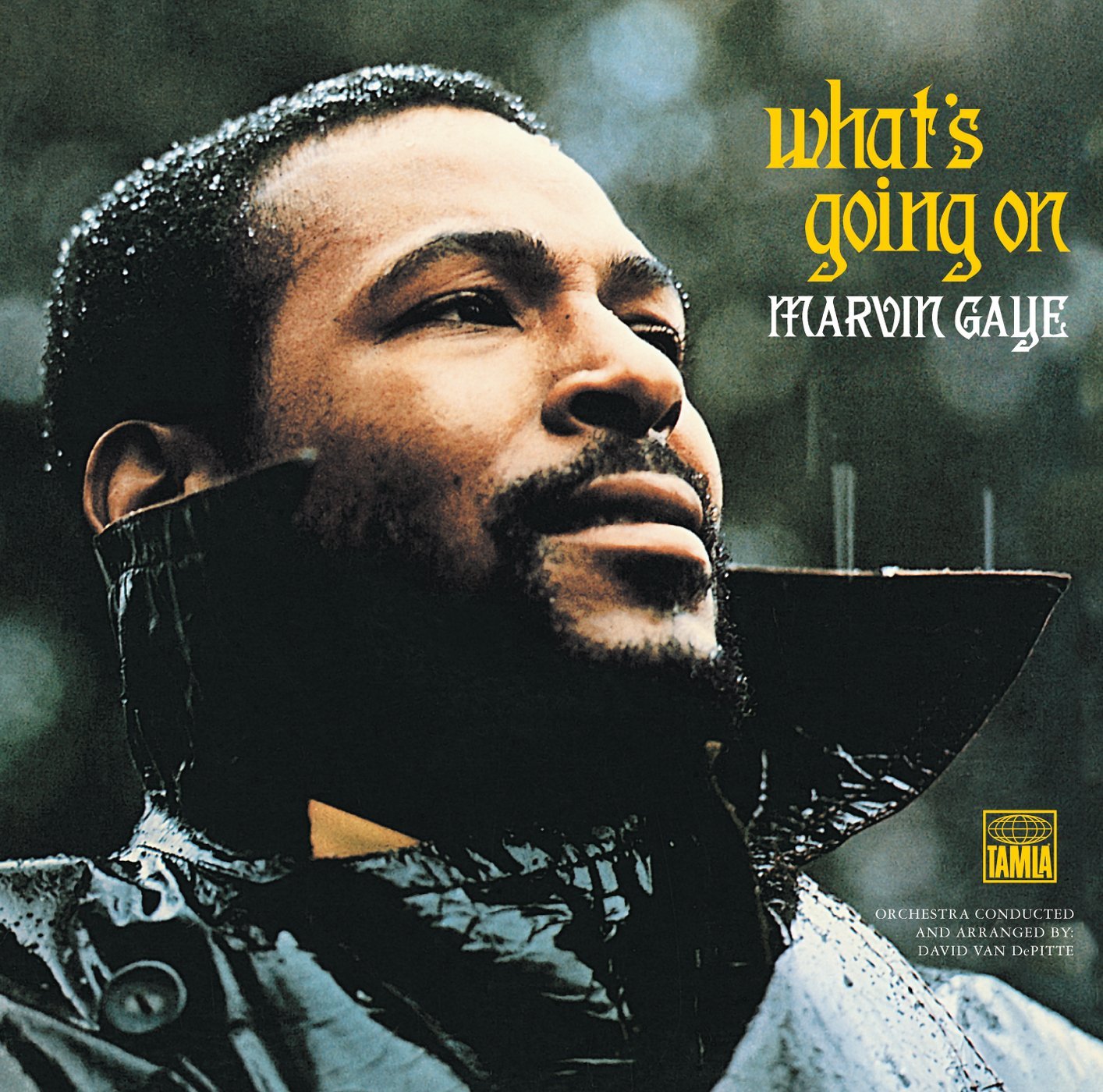 He did. I especially liked the way Hepworth gets into it in the foreword: "At the time, 1971 didn't seem like a particularly exceptional year." And then he digs in – month by month – and the amazing music, no matter what your taste or predilection, just keeps on coming at you: Lou Reed's solo debut, Marvin Gaye's What's Going On, Yes' Fragile. David Bowie's The Man Who Sold the World and Hunky Dory, Bob Dylan nudging back into the pop charts with "Watching the River Flow" (which reached #41) and "George Jackson" (#33), and Don McLean's "American Pie" creating a phenomenon as it rode atop the charts at the beginning of the year. The Who's Who's Next and the compilation Meaty, Beaty, Big and Bouncy, Led Zeppelin IV, Carole King's Tapestry, George Harrison's All Things Must Pass and Nick Drake's Bryter Layter. (The last one being heard more widely in the U.K. in 1971 but barely noticed in America at the time. But it's a further testimony to '71's strength that Drake and that album would in the years to follow gather steam and come to be revered in the U.S.) And songs like "Brown Sugar" by The Rolling Stones, "Family Affair" from Sly & the Family Stone, Roxy Music's "Virginia Plain" and many more. (Ironically, the Rod Stewart album the book references in its title came out in '72, but no matter; it's an appropriate description for the year and Helpworth's thesis).
Related: The top selling albums of 1971
Hepworth cites moments "in all creative stories where the right sort of talent meets the right amount of opportunity with just enough money and technology (but not too much) and then lays it before an audience which is the ideal state of readiness."
The book concerns the world from which the music emerged and what that world was like for the fan – car cassette decks with auto reverse! – and the bands. And for all the high notes, there's this: 1971 was the "high water mark of rock's overindulgence in drugs," Hepworth writes, mentioning Canned Heat's Al Wilson, Jimi Hendrix and Janis Joplin, who all died within four weeks of each other the previous year.
Hepworth, a Brit, considers a broad swath of rock 'n' roll here. While the January chapter titled "Get Down and Get With It" may not resonate so much with as many folks in the U.S., as the title is the name of one of the great U.K. glam rock band Slade's songs. July's "Every Picture Tells a Story" may have more resonance.
Never a Dull Moment grew out of a column for an English mag called Word about the year in question. Hepworth lists 100 albums that made the year so great in the appendix. But 1971 is not a laundry list, though its argument about great music builds cumulatively as the year goes on. One of Hepworth's main strengths is capturing the tenor of the times – the events, cultural mores and personalities – and how the music reflected (or contrasted with) those times.
One revelation regarding the female market: girls weren't just listening to their boyfriend's albums. The music industry discovered the huge amount of women at Carole King shows.
Another keen observation the author makes is about the rock press, as we knew it, and how it hadn't yet devolved into (or helped spawn?) the star-obsessed gossip press. "Readers," writes Hepworth, "didn't have any expectation they could look inside the homes and private lives of their stars."
Never a Dull Moment is a fascinating, revelatory time capsule of a book, infused with both research and wit. You'll be digging through that old vinyl collection or punching up Spotify during this ripping read.
Related: 1971 in 50 classic rock albums

As a high school baseball player growing up in Maine, I used to pump myself up for games by playing Raw Power by Iggy & the Stooges –the ultimate adrenaline rush. My friends and team mates didn't quite get it. They liked Chicago (the band). But that was OK: the punk rock revolution was around the corner, and that's where my musical taste locked in with many others, bored with corporate rock. Yes, I had Slade, Mott, Bowie and Roxy to get me there, too. That punk (and post) period was a time of extreme excitement (friction, joy, conflict) that inspired me to write about what I loved. And it opened the doors to even more worlds.

I wrote about pop music and other arts for the Boston Globe for 25-plus years, with more than 10,000 stories to my credit before leaving in 2005. Since then I've freelanced for the Boston Phoenix, Boston Herald, Where magazine, Boston Common, Yankee magazine online, Time Out Boston, US News & World Report, the Cape Cod Times. I host the XFINITY on Demand music/interview show "Boston Rock/Talk," and write and edit www.jimsullivanink.com, which serves as a critical guide to arts and events around metro Boston.

Latest posts by Jim Sullivan (see all)