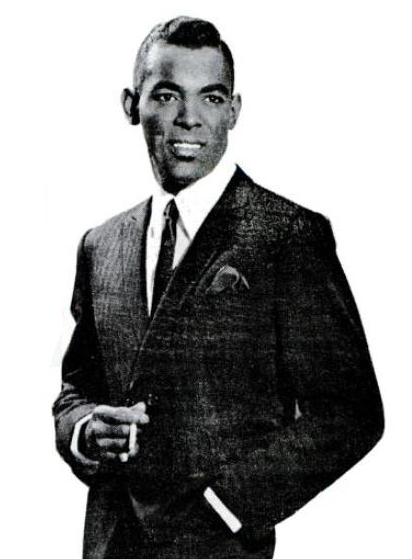 R&B singer Chuck Jackson, who placed nearly 30 singles on the Billboard Hot 100 chart during the 1960s, died on Feb. 16, 2023. Best known for his 1962 hit "Any Day Now (My Wild Beautiful Bird)," which reached #2 on the trade magazine's R&B chart and #23 on the Hot 100, Jackson was 85.
Neither the cause nor place of death have yet been revealed. Jackson's granddaughter, Krystina, stated on Facebook that Jackson passed in Georgia, and Ady Croasdell of England's Ace/Kent Records, which has reissued a number of Jackson's recordings, has also confirmed Jackson's death.
"Any Day Now" was co-written by Burt Bacharach (who passed on Feb. 8, 2023) and Bob Hilliard. Jackson's other popular hits included "I Don't Want to Cry," his first chart placement, from 1961 (#5 R&B); "I Keep Forgettin'," a 1962 hit written by Jerry Leiber and Mike Stoller; and "Something You Got," a duet with Maxine Brown that peaked at #10 on the R&B chart.
Related: Read tributes to Burt Bacharach, who died just days before Jackson
Jackson was born July 22, 1937, in Winston-Salem, N.C., spent his boyhood in Latta, S.C., then settled in Pittsburgh, Pa., at age 13.
Jackson first came to attention as a member of the doo-wop group the Dell-Vikings, then signed as a solo artist to Wand Records, a subsidiary of Scepter Records. "I Don't Want to Cry," co-written by Jackson with songwriter-producer Luther Dixon, became the first of a solid string of singles to chart into late in the decade. At the end of the '60s, Jackson signed with Motown Records, but the affiliation only produced two singles that made the R&B chart and barely dented the Hot 100. He continued to release singles on ABC, All Platinum and EMI America (the last of which came in 1980) before his run of chart singles ended.
Jackson's records have remained popular as part of the "Northern Soul" scene (American soul records that are particularly popular in the U.K.). In 1998, Jackson recorded a duet with former Scepter labelmate Dionne Warwick, "If I Let Myself Go," which saw some radio airplay but did not become successful. He also released more than 20 albums, none of which charted in Billboard.
Songs originally made famous by Jackson were later covered by such artists as David Bowie, Michael McDonald and Ronnie Milsap. Jackson was inducted into the Rhythm and Blues Music Hall of Fame in 2015.
Watch Jackson lip-sync "Any Day Now," with Burt Bacharach on the organ at the beginning
Related: Musicians we've lost in 2023

Latest posts by Best Classic Bands Staff
(see all)