Actor and comedian Richard Belzer is being mourned by many former colleagues and friends. The longtime star as Det. John Munch on TV's Law & Order franchise died today (Feb. 19, 2023) at age 78, at his home in France, after a period of declining health. One fellow comic said "he made me laugh a billion times." The Hollywood Reporter aptly referred to him in the headline of his obituary as a "smart ass." Here are some of the initial tributes from Richard Lewis, Laraine Newman, Pat Benatar, and others.
Old pals are disappearing.
Belzer passed today.
Love to his family.
In happier times this is us a few days before selling out Town Hall.
We practically started our careers the same moment in NYC.
He made me laugh a billion times.
RIP Belz❤️ pic.twitter.com/uc39kvxRSD

— Richard Lewis (@TheRichardLewis) February 19, 2023
From Laraine Newman, a member of Saturday Night Live's original Not Ready For Prime Time Players:
I'm so sad to hear of Richard Belzer's passing. I loved this guy so much. He was one of my first friends when I got to New York to do SNL. We used to go out to dinner every week at Sheepshead Bay for lobster. One of the funniest people ever. A master at crowd work. RIP dearest. pic.twitter.com/u23co0JPA2

— Laraine Newman (@larainenewman) February 19, 2023
From longtime SNL staff writer Alan Zweibel:
Richard Belzer was as kind as he was funny. I will miss his brand of comedy that was not confined to boundaries. And will always be grateful for a friendship that lasted almost 50 years. R.I.P .Belz#RichardBelzer pic.twitter.com/635KQPvPEX

— Alan Zweibel (@AlanZweibel) February 19, 2023
RIP Richard Belzer. Belz was SNL's original warmup act before the show and at one time was considered for a spot in the cast. It never materialized but Richard can be found in the background of many an original era episode, did a standup spot and, in particular, this cold open. pic.twitter.com/3a0IX08iii

— That Week In SNL (@ThatWeekInSNL) February 19, 2023
#RIP #RichardBelzer (In the always-cool, ever-present shades.) 'Belz' broke every rule of comedy and blazed the path for so many … 🙏 pic.twitter.com/3oQPnQxe4T

— Joe Piscopo (@JrzyJoePiscopo) February 19, 2023
From Pat Benatar and Neil Giraldo: "Another old friend gone… rest in peace Belz💔"
From his official biography: The veteran standup comic, actor and author was born in Bridgeport, Conn. Due to his "uncontrollable wit," Belzer was thrown out of every school he ever attended. Prior to his career in showbiz, Belzer worked as a teacher, census-taker, jewelry salesman, dockworker and a reporter for the Bridgeport Post, among a slew of other Connecticut newspapers.
Richard Belzer was simply hilarious. A genius at handling a crowd. So sad he's passed away.

— Billy Crystal (@BillyCrystal) February 19, 2023
If you've read this far, perhaps you're "today year's old" when you learned that Belzer appears on the cover of Billy Joel's Turnstiles album, just below the "I" in the title.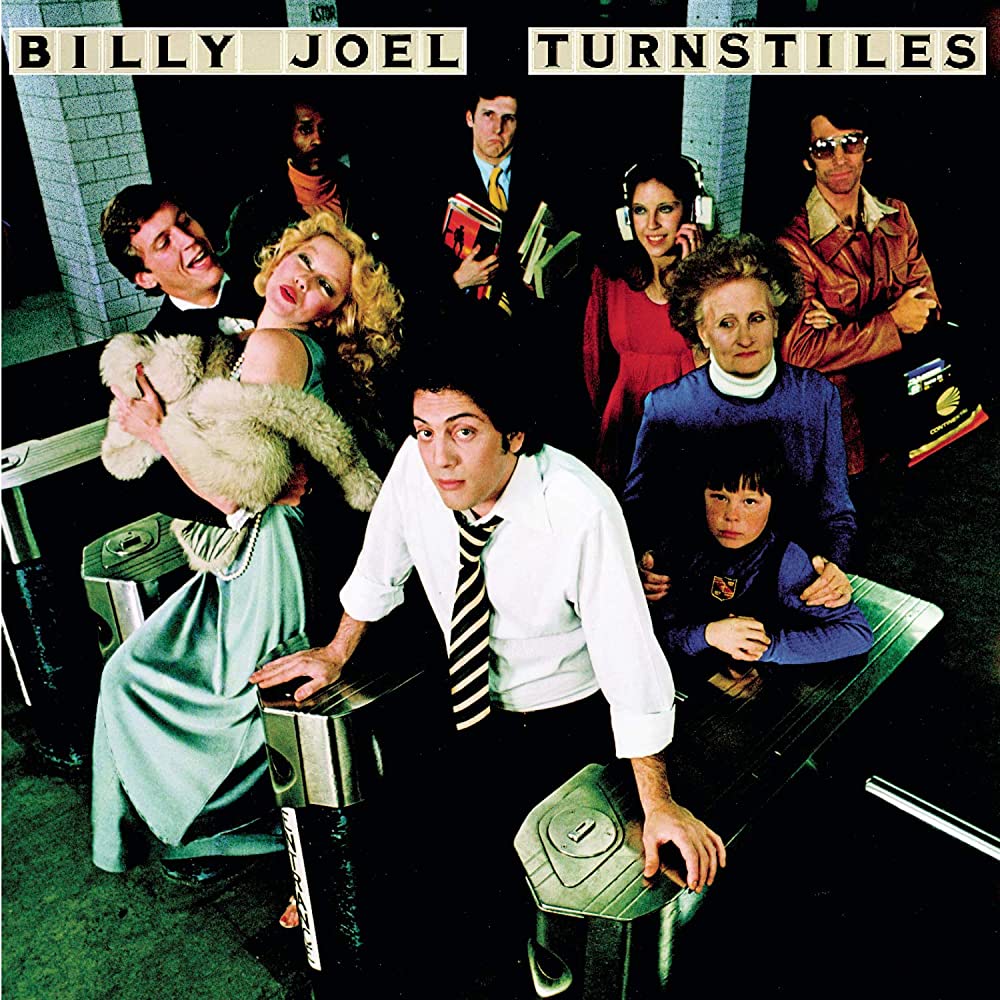 Speaking of which… Henry Winkler, Belzer's cousin, tweeted, "Rest in Peace, Richard."
From Law & Order creator, Dick Wolf: "Detective John Munch is one of television's iconic characters… Richard brought humor and joy into all our lives, was the consummate professional and we will all miss him very much."
Highs and Lows… After one of the most amazing weeks of my life. I wake up to the news I lost my friend today. Belz is gone.. Damn it! But remember this..'When you ARE having real fun and are Truly Happy. ENJOY it to the fullest! Cause Pain is inevitably coming.' I'll miss you… https://t.co/WmaHvj629b pic.twitter.com/Fca9qiaDLV

— ICE T (@FINALLEVEL) February 19, 2023
From the son of his longtime co-star, Jerry Orbach:
RIP #RichardBelzer . I know my old man's been waiting to clean you out at the pool table upstairs. ❤️ pic.twitter.com/ZdxOQfNUO1

— Chris Orbach (@chrisorbach) February 19, 2023
Sleep well, sweet prince. ♥️ Loved #RichardBelzer. Seen here w Lou. pic.twitter.com/ULYgKDVJJi

— natasha lyonne (@nlyonne) February 19, 2023
Aw goddamit, RIP Richard Belzer. I just always thought he'd be around 'cause it seemed like he always was. A true original. #TheBelzBabe

— Patton Oswalt (@pattonoswalt) February 19, 2023
Richard Belzer was always so kind to me. We met at comedy club he was performing in yrs before L&O. I was young with only one film into my career. He always remembered me.
I had the pleasure of hang'n with him a couple of times. Sweet sweet man & funny as hell. He will be missed pic.twitter.com/DZx5EKb6Wy

— Vincent D'Onofrio (@vincentdonofrio) February 19, 2023
Rest in Peace Belz. No better time than sitting in the back at Catch watching Richard wreck crowd after crowd…a master.

— Jon Stewart (@jonstewart) February 19, 2023
And, boy, he did a great Mick Jagger impersonation…
Related: Musicians and celebrities we've lost in 2023

Latest posts by Best Classic Bands Staff
(see all)