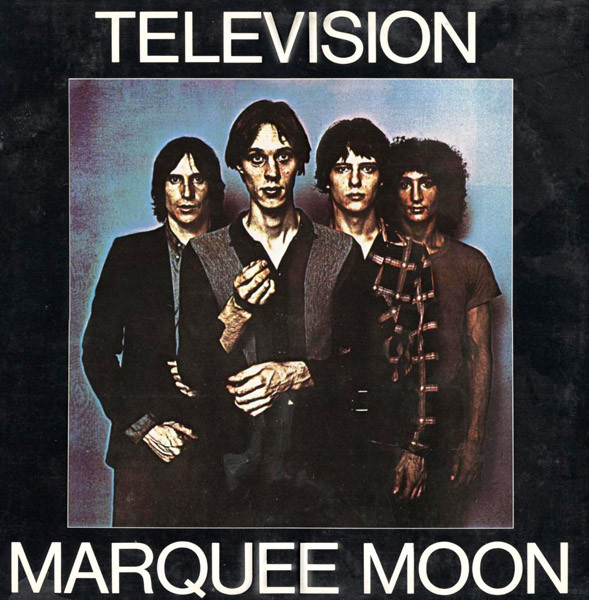 Tom Verlaine, the singer, songwriter and guitarist, alongside Richard Lloyd, in the influential '70s era rock band, Television, died today (Jan. 28, 2023) at age 73. News of his passing was confirmed by Jesse Paris Smith, the daughter of the musician Patti Smith, a prominent peer of Verlaine's. Though no cause was revealed, the younger Smith noted that Verlaine died "after a brief illness." The news was first reported by the New York Times that afternoon.
Starting in New York's East Village in 1973, the band, consisting of Verlaine, Lloyd, bass guitarist Richard Hell and drummer Billy Ficca, was at the center of the scene soon to be labeled punk–although the group's music had little in common with that style other than its energetic presentation and a freshness that contrasted with much mid-'70s music. The band crystalized with the departure of Hell in 1975 and the addition of Fred Smith on bass.
Television's debut album, Marquee Moon, released in 1977 on Elektra Records, was hailed by critics as one of the most striking and original recording debuts in years, with its cascading guitar lines and jabbing vocals. In a feature for Best Classic Bands, veteran music journalist Jim Sullivan described Verlaine and Lloyd's guitar work on the album's title track.
"Mesh they do, shifting course, building from one semi-climax to another before the inevitable explosion," he wrote. "Television was on the art wing of punk, using jazzy chords and counter-melodies, eschewing the balls-out aggression for something subtler. I dig Verlaine's plaint: 'A kiss of death/The embrace of life/Ooh, there I stand 'neath the marquee moon/Just waiting…' Then the guitar arpeggios kick in and we ready ourselves for another wave."
Roy Trakin wrote in the SoHo Weekly, "Forget everything you've heard about Television, forget punk, forget New York, forget CBGB's … hell, forget rock and roll—this is the real item."
Television's second album, Adventure, was issued in 1978 and the distinctive guitar work is still evident there, most notably on the tracks "Glory," "Foxhole" and "The Fire." Though embraced by music critics, the band's albums were not commercial successes.
Various problems within the group led to a breakup later that year, with Verlaine and Lloyd pursuing solo careers.
— Debbie Harry/BLONDIE (@BlondieOfficial) January 28, 2023
I met Tom Verlaine when he just arrived in NYC I guess '72. He had long hair and came to my apartment with an acoustic guitar and played some songs he'd written. Both Tom and Richard Hell have told me that I auditioned for the Neon Boys but I don't remember.

— Cʜʀɪs Sᴛᴇɪɴ (@chrissteinplays) January 28, 2023
Peace and love, Tom Verlaine. 💔 pic.twitter.com/zewZz0sJQn

— Susanna Hoffs (@SusannaHoffs) January 28, 2023
listened to Marquee Moon 1000 times. And I mean LISTENED, sitting still, lights down low taking it all in. awe and wonder every time. Will listen 1000 more. Tom Verlaine is one of the greatest rock musicians ever. He effected the way John and I play immeasurably. Fly on Tom.

— Flea (@flea333) January 29, 2023
In 1992, Television reunited to record a self-titled album that was well received by critics. The reunited band did a world tour in 1993, including a performance at the Glastonbury festival in England.
In 2007, the band announced Lloyd would be amicably leaving the group and guitarist Jimmy Rip, a collaborator on most of Verlaine's several solo recordings and tours since 1981, would be taking his place.
Verlaine was born Dec. 13, 1949, in Denville, NJ.
Listen to a live version of "Little Johnny Jewel," one of Television's best known songs, from 1978

Latest posts by Best Classic Bands Staff
(see all)