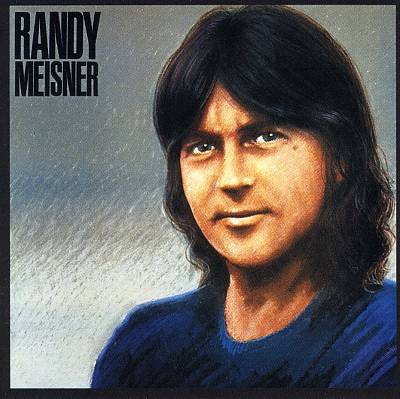 Randy Meisner, a founding member, bassist and vocalist of the Eagles, died last night (July 26, 2023) in Los Angeles at age 77, due to complications from Chronic Obstructive Pulmonary disease (COPD). The news of his passing was announced by the band.
From their post: As the original bass player for the pioneering country-rock group, Poco, Randy was at the forefront of the musical revolution that began in Los Angeles in the late 1960s. In 1971, Randy, along with Glenn Frey, Don Henley and Bernie Leadon, formed the Eagles and contributed to the band's albums Eagles, Desperado, On the Border, One of These Nights and Hotel California. He was inducted with the Eagles into the Rock and Roll Hall of Fame in 1998.
"Randy was an integral part of the Eagles and instrumental in the early success of the band. His vocal range was astonishing, as is evident on his signature ballad, 'Take It to the Limit,'" the Eagles said in their statement. Other tributes are below.
Prior to Poco, he was bassist and vocalist with Rick Nelson's Stone Canyon Band. Funeral arrangements are pending.
Meisner, who left the Eagles in 1977, was conspicuously absent from the Grammy Awards tribute to Glenn Frey on February 15, 2016. Meisner had made news the previous July when he was placed under 24/7 court-ordered supervision following murder and suicide threats he made earlier in 2015 during a hospital stay.
Meisner, born March 8, 1946, in Scotts Bluff, Nebr., had rarely been heard from since commenting on Frey's death in January 2016. "I couldn't believe he went so quick," he told New York's Daily News. "When I heard… I started crying for a long time. You're like brothers in a band like that. Sometimes we got in arguments, but it was like a marriage, we all loved each other. I sure will miss the guy.
"He was so energetic and full of life. He has his children, I was so happy for him. It's really sad," Meisner added.
He had hoped to reunite with his fellow bandmates in December 2015 when they were slated to receive Kennedy Center Honors in Washington. But Frey's health issues led the band to postpone. "I was looking forward to this one. I was going to go to the Kennedy awards and was thinking, 'Man, this could be the last time we'll all be together.' Now that really hurts my heart that we couldn't be together one more time," Meisner lamented.
Several months later, Meisner's wife, Lana Rae Meisner, was found dead by police from a gunshot to the head on March 6, 2016, at the couple's Studio City, Calif. home. The Los Angeles Police Department subsequently confirmed her death was accidental.
Later in 2016, the Kennedy Center announced that the band was selected as one of that year's honorees. Conspicuously missing from the list were former Eagles Don Felder, Meisner and Bernie Leadon.
Kennedy Center President Deborah Rutter wrote, "The Kennedy Center consulted with the Eagles and through that discussion, it was determined that the four band members–Don Henley, the late Glenn Frey, Timothy B. Schmit and Joe Walsh–who 'carried the torch,' will be awarded the Honors."
Her statement went on to note: "This determination does not discredit the contributions of former band members."
Although it had been decades since Meisner left the group, his former bandmates displayed an impressive loyalty to him when the bass player underwent a lengthy hospitalization in 2013 and 2014. "I aspirated some food into my throat and choked," he explains. "I was in a coma for a little while, too. They paid for everything, me being in the hospital."
Listen to Meisner sing lead on "Take It to the Limit"
In November 2018, Meisner attended Richie Furay's concert at the iconic Los Angeles venue the Troubadour. However, he stayed backstage and did not perform.
Meisner joined "Joe Walsh's Old Fashioned Rock N' Roll Radio Show" on November 28, 2020, and talked about the band's early days. Regrettably, there was no discussion of what the bassist had been doing in recent years.
Listen to the complete interview, beginning at the six-minute mark
Walsh posted a tribute to Meisner on July 28. "An honor and privilege to share the stage with, Randy was a great guy with an unforgettable voice. Here's to always being a dreamer, my friend. RIP."
Don Felder wrote a tribute to his former Eagles bandmate. "Randy was one of the nicest, sweetest, most talented, and funniest guys I've ever known. It breaks my heart to hear of his passing. His voice stirred millions of souls every time he sang 'Take It To the Limit.' The crowd would EXPLODE with cheers and applause. We had some wild and wicked fun memories together, brother. God bless you Randy for bringing so many people joy and happiness. RIP, my friend."
Jim Messina and Meisner were two of Poco's founding members.
It is with great sadness that I learned about Randy Meisner's passing today. I'm just so grateful of the times that we spent together in the 60s and once again in the late 80s. Most of all I'm grateful that I had the opportunity to see him for the last time… pic.twitter.com/rzRz9LvCkT

— Jim Messina (@Jim_Messina) July 28, 2023
Sorry to hear #Eagles #musician Randy Meisner has left us. He was an incredible #singer #songwriter and #bassist. Peace to his friends and family. #Takeittothelimit #rip #RandyMeisner pic.twitter.com/S3tAOcv2fO

— Randy Bachman (@RandysVinylTap) July 28, 2023
Related: Musicians we've lost in 2023

Latest posts by Best Classic Bands Staff
(see all)