Dwight Twilley, Power Pop Legend Who Was Denied Success, Dies
by Greg Brodsky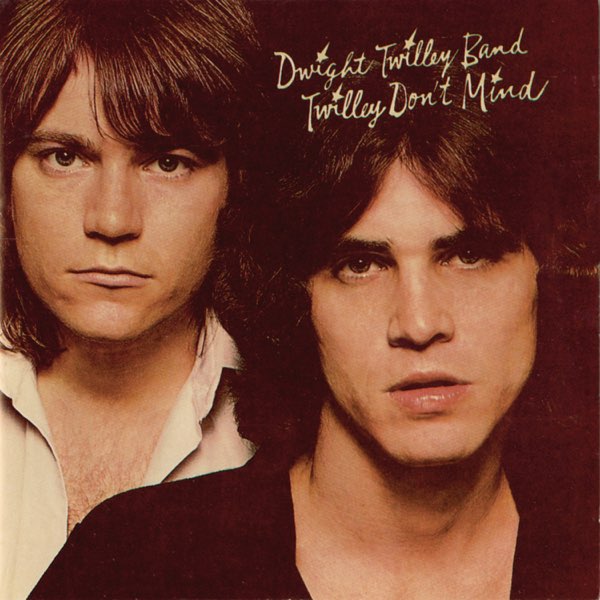 Dwight Twilley, a singer, songwriter and guitarist whose first recordings with musical partner Phil Seymour in the mid-1970s pre-dated the genre that soon became known as power pop, died Wednesday (October 18, 2023) at age 72. Twilley, born and raised in Tulsa, Okla., died there as well, with his death confirmed by his wife Jan to several sources. The Church Studio in Tulsa also confirmed his passing. Tulsa World reports that Twilley had suffered a massive stroke while driving alone on October 14 and crashed into a tree. He died while in a critical care unit.
As the Dwight Twilley Band, Twilley and Seymour created an enduring and highly memorable brand of power pop that blended Beatlesque pop and Sun rockabilly "slapback" echo. They scored a pop hit with their very first single, "I'm on Fire," which reached #16 on the Hot 100 in 1975. And while their future indeed looked to be on fire, the pair suffered from bad luck and label mismanagement. While each charted with subsequent releases, neither achieved significant success.
Twilley met Seymour in 1967 at a Tulsa movie theater where they had gone to see a re-release of the Beatles' A Hard Day's Night. Inspired by the film they went to Twilley's house to start writing and recording. The two continued the partnership over the next several years, calling themselves Oister and recruiting another part-time member, Bill Pitcock IV, on lead guitar. After developing their sound in their homemade studio, "The Shop," they decided to take a stab at professional recording. Though they intended to head to Nashville, they stopped first at Sun Studios in Memphis. Jerry Phillips, son of the studio's legendary owner, Sam Phillips, was impressed enough to team them up with former Sun artist Ray Harris, who introduced them to "the Sun sound," roughing up their Beatles-obsessed style a bit and creating a unique and endearing sound.
In 1974 the pair signed as the Dwight Twilley Band to Shelter Records, co-owned by Denny Cordell and Leon Russell. Their first single, "I'm on Fire," became a pop hit in 1975, peaking at #16, with relatively no promotion.
During an appearance on American Bandstand, the band previewed what was to be the follow-up single, "Shark," an infectious rocker. But the song and completed album went unreleased for 18 months due to label problems, and a second album recorded in England was left unreleased altogether, creating a myth around the band in some circles while the general public quickly lost interest. A belated follow-up single failed due to distribution problems. Predictably, when the album Sincerely was finally released, it was ignored.
Seymour and Twilley befriended their like-minded Shelter Records label mate Tom Petty and spent time in the studio while the future star was recording his self-titled debut album with the Heartbreakers. Seymour is credited as contributing backing vocals on the classic tracks "American Girl" and "Breakdown." Twilley is listed as singing on the album track, "Strangered in the Night." Petty repaid the favor for their second album, Twilley Don't Mind, for Arista in 1977.  Seymour left the band the following year to pursue a solo career, reaching #22 on the Hot 100 in 1981 with "Precious To Me." He died of lymphoma in 1993 at age 41.
Related: A veteran music journalist picked 10 great power pop songs for us
Twilley carried on as a solo act, releasing Twilley for Arista in 1979 and Scuba Divers for EMI America in 1982, and found success again with Jungle in 1984, when he scored his first hit in nearly a decade with "Girls."
That same year, Twilley was invited back to Bandstand by Dick Clark who asked the musician about the circumstances from nine years earlier.
In 1993, DCC released The Great Lost Twilley Album, which collected a fraction of the "hundreds" of unreleased songs Twilley and Seymour recorded in the early, ill-fated days. His other releases include an album of Beatles covers titled simply The Beatles and followed it with an album of originals in 2010. His final album was 2014's Always.
By coincidence, a new compilation is celebrating power pop with tunes from such leading acts of the genre as Raspberries, Todd Rundgren, Cheap Trick, Andrew Gold, the Cars, the Knack and dozens more. Looking For the Magic – American Power Pop in the Seventies is coming November 17, 2023, from Cherry Red Records' Grapefruit imprint, with 76 tracks across its 3-CDs. The album is named for the Dwight Twilley Band's song.
Related: Musicians we've lost in 2023
A fellow power pop musician, Will Burch, paid tribute.
RIP Dwight Twilley (1951-2023) – a huge influence on The Records and many other artists, seen here (on right) with his former musical partner Phil Seymour who sadly died in 1993. #dwighttwilley forever Looking For The Magic pic.twitter.com/kP93SmfIMo

— Will Birch (@Will_Birch) October 19, 2023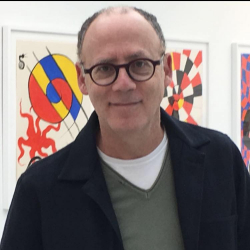 Latest posts by Greg Brodsky
(see all)