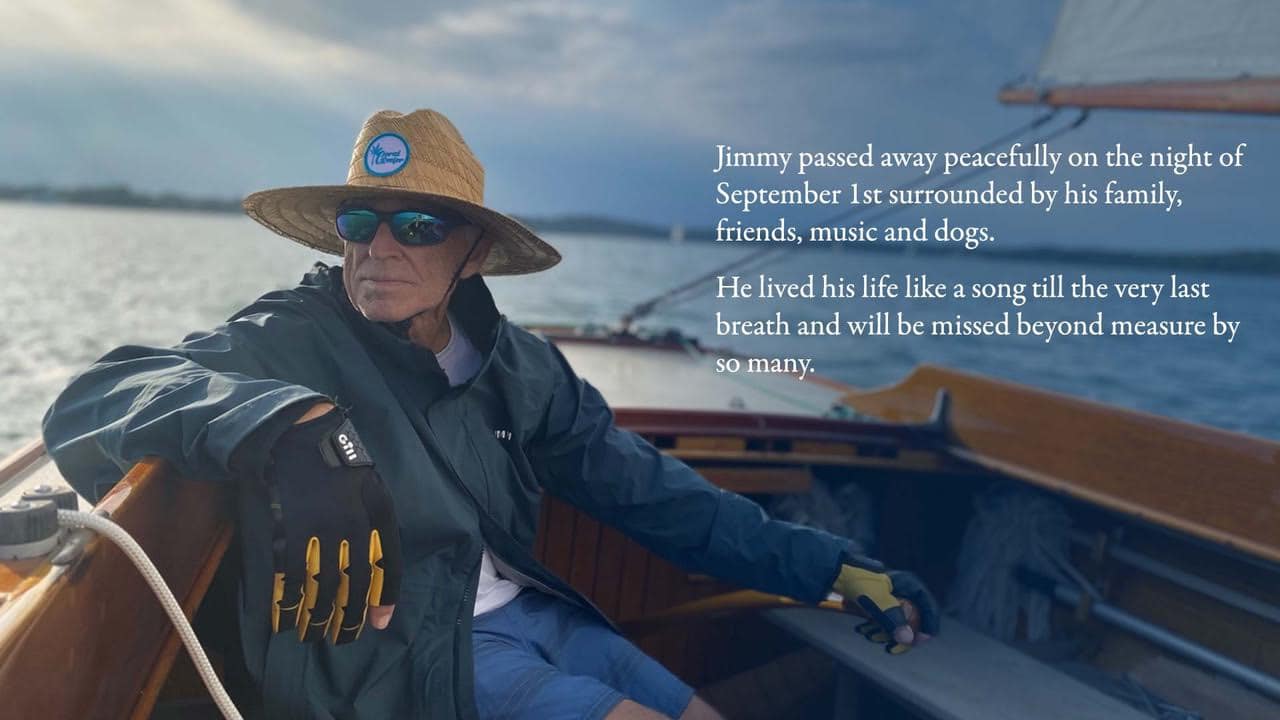 Jimmy Buffett, the raconteur who entertained his devoted followers, known as Parrot Heads, with such songs as "Margaritaville" and "Cheeseburger in Paradise," has died. His death on September 1, 2023, at age 76, was announced on his social media platforms early Saturday morning (Sept. 2). He had been fighting Merkell Cell skin cancer and had continued to perform during treatment, playing his last show, a surprise appearance in Rhode Island, in early July. "Jimmy passed away peacefully on the night of September 1st surrounded by his family, friends, music and dogs," read the statement. "He lived his life like a song till the very last breath and will be missed beyond measure by so many." Many Jimmy Buffett tributes are below.
With his Coral Reefer Band, Buffett established a laid-back style, with 1977's "Margaritaville"–from his album Changes in Attitudes, Changes in Latitudes–being his most prominent composition. The single, which reached #8 on the Hot 100, ultimately led to the launch of Buffett's business empire, which included, at various times, restaurants and bars, record labels, a beer company, casinos, a football team, real estate ventures and a cannabis brand. Forbes estimated his net worth to be $1 billion this year.
From his biography on his website: James WIlliam Buffett was born on Christmas day 1946 in Pascagoula, Mississippi and raised in the port town of Mobile, Alabama. His grandfather, James Delaney Buffett, was a captain on a steamship and Jimmy's father, J.D., traveled to India and Africa with the Army Corps of Engineers before settling in Mobile. For young Jimmy, the Gulf of Mexico was the doorway to a world of adventure where the characters he heard about in his grandfather's stories were waiting to be discovered. The siren call of exotic ports was in contrast to his days as a parochial school student and an altar boy, and it only took a guitar to take him off course from the life his parents had imagined for him.
When Buffett saw how a fraternity brother in college with a guitar garnered the attention of the girls, he quickly learned a few basic chords and started playing himself. Suddenly Jimmy's world opened up–while he still attended classes, he quickly had his first band and went from busking the streets of New Orleans to playing six nights a week in local clubs. "I started out on Bourbon Street as a folk singer," he often said proudly. "I made $150 a week and half-price on drinks. And the first week I owed them money," he recounted to Jimmy Fallon.
After graduation, Buffett headed to Nashville to work for Billboard and to try his luck as a folk-country singer, releasing his first album, Down To Earth, in 1970. However, it was a fateful trip to Key West, Florida, with Jerry Jeff Walker in 1971 that would give Buffett the inspiration to merge his musicality, wanderlust and storytelling.
Key West in the 1970s was not the tourist-friendly town it is today–it was the last outpost of smugglers, con-men, artists and free-spirits who simply couldn't run any further south in the mainland United States. It was there that the young musician, thrown into the midst of this eclectic mix, found his true voice as a songwriter, telling the stories of the wanderers, the adventurers and the forlorn.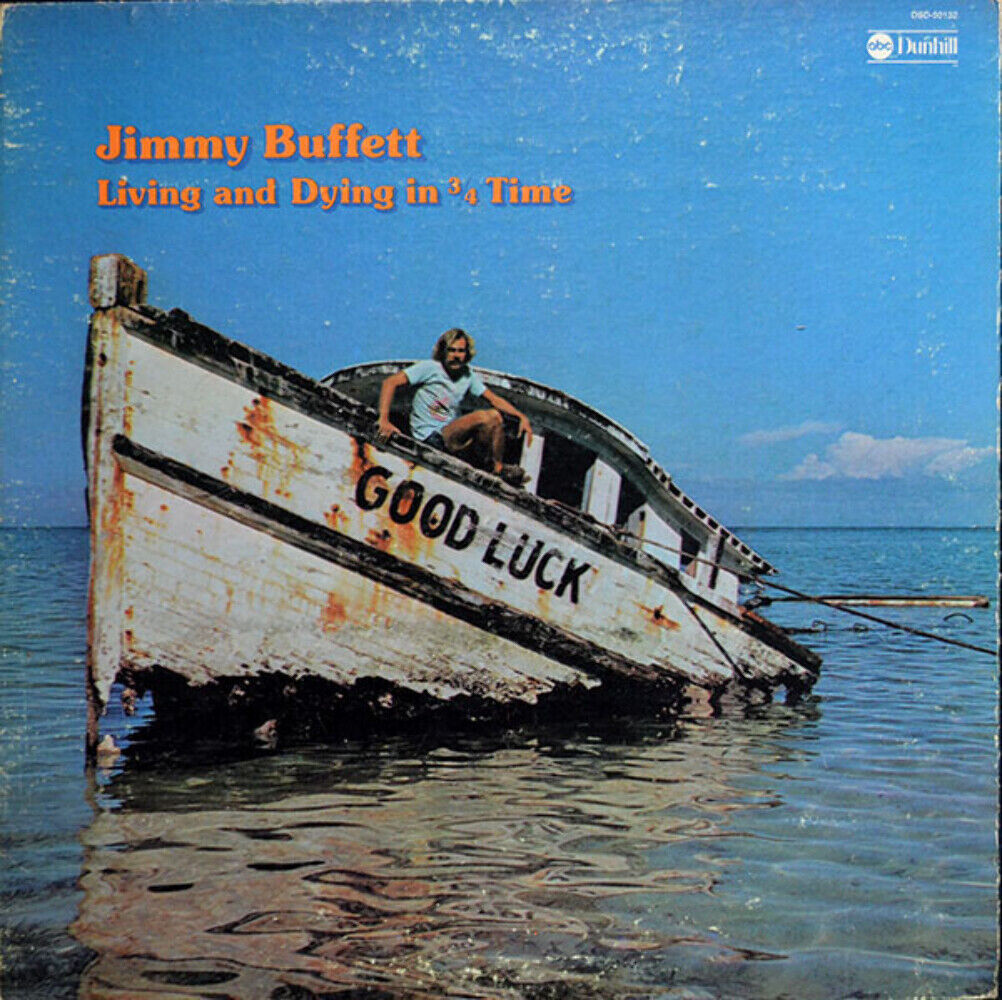 In 1974, his song "Come Monday" from his fourth studio album, Living and Dying in 3/4 Time, entered the Billboard chart, eventually peaking at #30. That year found Buffett touring solo-acoustic and performing at well-known folk venues across the country, from the Troubadour in Los Angeles to Club Passim in Cambridge, Massachusetts.
Then in 1977 came "Margaritaville." A laid-back anthem about escapism and life in the tropics, the song spent 22 weeks on the Billboard chart. Its success catapulted Buffett to national fame and, nearly a decade later, inspired him to launch a business empire. The Margaritaville Cafe opened in Key West in 1987, the first of many of his businesses with the song's title in its name.
Of his dozens of songs, one that he performed but didn't write, also typified his laid-back vibe. He and country star Alan Jackson recorded "It's Five O'Clock Somewhere" in 2003.
Jackson wrote in tribute, "Shores distant shores,
There's where I'm headed for,
I got the stars to guide my way,
Sail into the light of day… #BoatsToBuild
RIP my friend."
Huey Lewis was one of many music legends who posted touching tributes to Jimmy Buffett. "Shocked by the news of Jimmy Buffett's passing. Some of the last shows I was able to do before I lost my hearing were with him, and I got to know him a little. He was a wonderful songwriter, and author, and a major influence for country music. He pretty much created the style employed by Kenny Chesney, Garth Brooks, and others (Gulf and Western). He was very generous to me, sending support when I lost my hearing, and I'm deeply saddened by this news. Sail on brother…"
Jimmy Buffett tributes began to appear throughout the day. Stephen Stills mourned his loss. "Rest in Peace and Love, Jimmy Buffett. Condolences to his family, friends and #ParrotHeads around the world. #FinsUp"
Related: Tributes to Jimmy Buffett from Paul McCartney, Bob Seger, and many others
Buffett ultimately released dozens of studio albums, wrote a Broadway play, made numerous movie and television appearances, warned two Grammy nominations and won Academy of Country Music and Country Music Association awards.
In a May 2022 visit to The Tonight Show Starring Jimmy Fallon, Buffett recounted the first of more than a dozen times he appeared with the program's legendary host, Johnny Carson.
Related: Musicians we've lost in 2023

Latest posts by Best Classic Bands Staff
(see all)