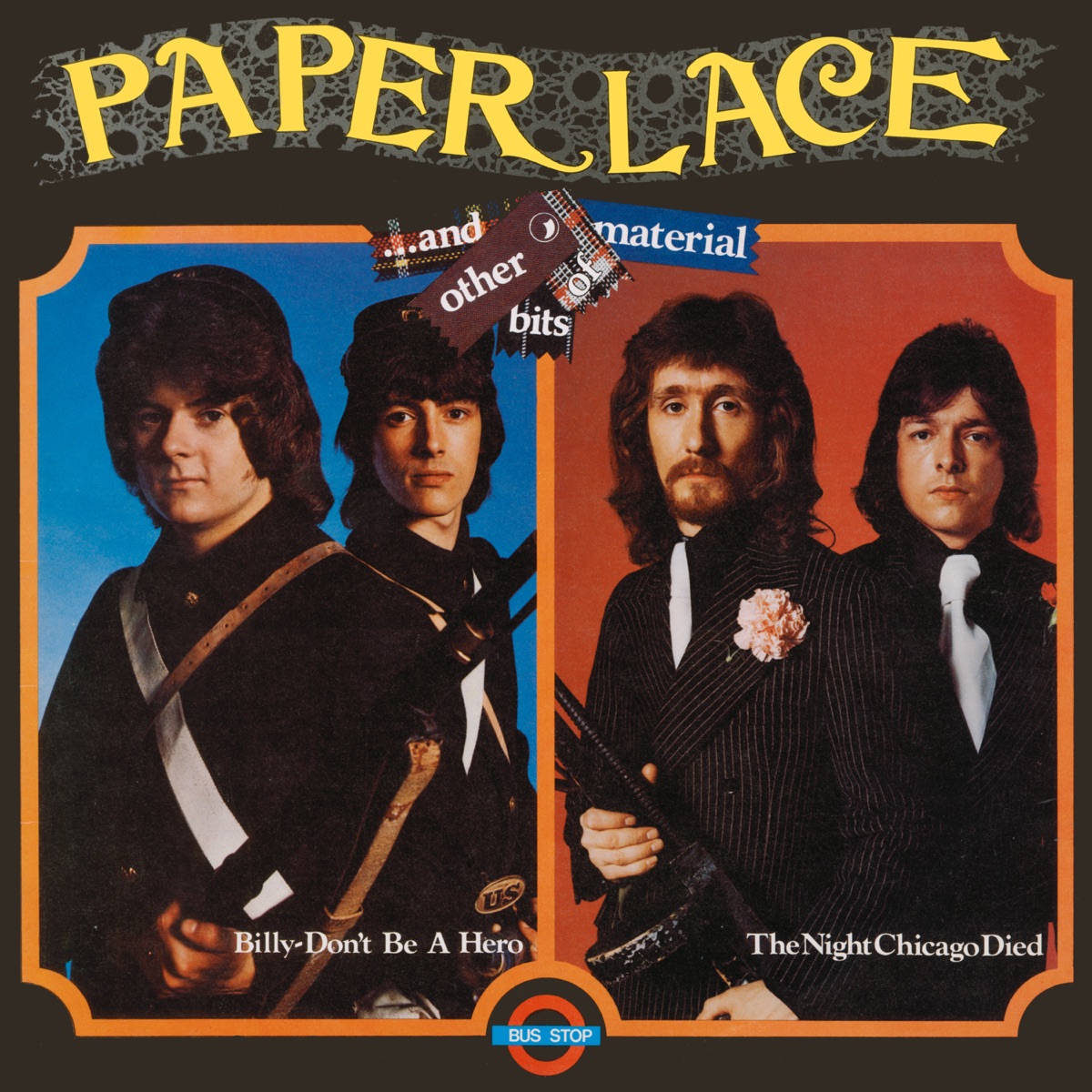 Cliff Fish, the bass guitarist and a vocalist for the U.K.-based band Paper Lace, that scored a #1 hit in the U.S. with "The Night Chicago Died," died today (April 16, 2023). News of his passing, at age 73 of battling cancer for several years, was announced by his wife, Elaine, and sons, Rob and Jon, in a statement to the U.K. newspaper, The Sun.
Originally known as Music Box, Paper Lace started in Nottingham 1967 by founding members Phil Wright (lead vocals and drummer), and two others. Shortly after a 1973 appearance on a U.K. TV talent show, Opportunity Knocks, the band were offered the track "Billy Don't Be a Hero" from English songwriters Mitch Murray and Peter Callander. The recording took off in the U.K., where it spent three weeks at #1 in 1974. Their single barely made a dent in the U.S., where it peaked at just #96 on the Hot 100. The American pop group, Bo Donaldson and the Heywoods, recorded it as well, and the latter version reached #1 on the Hot 100 that June.
Thanks to its U.K. success, Murray and Callander offered Paper Lace a follow-up track. Their single of "The Night Chicago Died," based on a shootout between the police and gangsters working for Al Capone, was released in March 1974. The first four lines of the song are spoken—Daddy was a cop, on the east side of Chicago—before the vocals kick in. While it became another U.K. hit, rising to #3 there, it went all the way to #1 in the U.S. on June 22, ahead of such songs as "Sundown" by Gordon Lightfoot, "If You Love Me (Let Me Know)" by Olivia Newton-John and "Rock the Boat" by the Hues Corporation.
Related: The #1 singles of 1974
A follow-up single peaked at #41 in the U.S., rendering the band into "one-hit wonder" status.
Wright and Fish continued to perform as the Original Paper Lace. Upon hearing the news of his bandmate's passing, Wright wrote, "It is with great unbelievable sadness and the heaviest of hearts that I mourn the passing today of this lovely guy."
Related: Musicians we've lost in 2023

Latest posts by Best Classic Bands Staff
(see all)