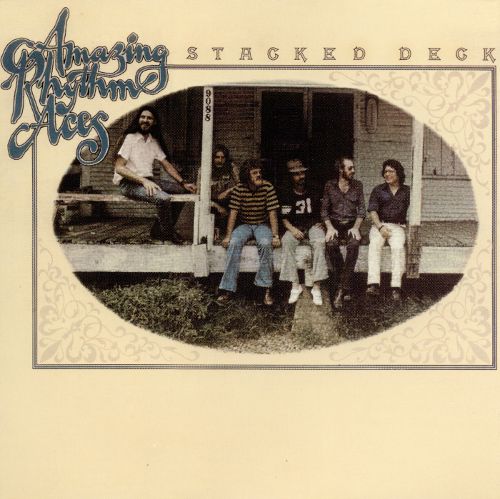 Russell Smith, the lead vocalist and guitarist of the country-rock group the Amazing Rhythm Aces, best known for their 1975 hit "Third Rate Romance," and a highly successful songwriter for the band and others, died July 12. Smith, who had been diagnosed with cancer, turned 70 on June 17.
The Amazing Rhythm Aces were formed in Memphis, Tenn., in 1972 with Smith, bass guitarist Jeff "Stick Davis, drummer Butch McDade, keyboardist Billy Earheart, lead guitarist Barry Burton and pianist James Hooker.
The band's debut album, Stacked Deck, released in 1975 on ABC Records, was an immediate success, reaching #12 on the U.S. country charts and #120 on the pop albums chart, thanks largely to the success of the breezy single, "Third Rate Romance." The country crossover peaked at #14 on the Hot 100. A follow-up single, "Amazing Grace (Used to Be Her Song)," reached #72. Both songs were written by Smith.
Though the group reached the Hot 100 only one other time, they scored one album per year in the top 30 of the country sales chart. None of their albums ever reached the top 100 of the overall sales chart.
Smith co-penned numerous #1 country singles for others, including Randy Travis ("Look Heart, No Hands"), Don Williams ("Heartbeat in the Darkness") and Ricky Van Shelton ("Keep it Between the Lines").
The news of Smith's passing was announced by the group on their Facebook page on July 14. In their tribute, the band wrote, "Almost every night with the Aces, Russell Smith sang, 'my soul cries out for rest, and the end is not in sight.' It's with heavy hearts that we inform you that on July 12, 2019, those cries were finally answered and he is now resting peacefully.
"Russell completed his journey on life's railway after 70 years of doing things his own way. Russell's soulful voice and artfully crafted lyrics helped develop the signature Amazing Rhythm Aces sound that defined an era and transcended genre labels. Like their sound, Russell, himself, was a little Southern, a little rock 'n' roll, pinch of bluegrass gospel, and an endless supply of soul. It won't surprise his fans or friends and family that his love of music lasted through his final days; with some of his final conversations spent talking about the music he loved and certain songs shaped his life."
Smith left the Amazing Rhythm Aces for a solo career and released several albums for Capitol and Epic. The band reformed in 1994 and continued to record and tour.

Latest posts by Best Classic Bands Staff
(see all)