Hillard "Sweet Pea" Atkinson, the singer best known for his participation in recordings by the duo Was (Not Was), died in Los Angeles on May 5, 2020, after suffering a heart attack. He was 74.
Atkinson's death was confirmed by his cousin, David Washington, who posted on Facebook, "I sadly report the passing of my cousin Hilliard 'Sweet Pea' Atkinson, who was the lead singer of Was (Not) Was! They recorded the hit songs 'Wood Work Squeaks (Out Comes The Freaks)' and 'Walk the Dinosaur' and others! Sweet Pea passed away Tuesday, May 5, 2020, in Los Angeles. Funeral arrangements are pending."
Was (Not Was) was led by Don Was (originally Don Fagenson) and David Was (David Weiss), who utilized numerous guest musicians and singers on their recordings, among whom Atkinson was a regular. Don Was, who is currently an in-demand producer and the president of Blue Note Records, told Billboard, "He had the voice I always wished I had…When I was writing songs, I was always writing with him in mindHe [Atkinson] was the most flamboyant character I ever met. It was three in the morning and we walked out into the hallway and he's wearing this orange ensemble—hat, shirt, socks and shoes all matched the exact same shade of orange. Coming out of that dark control room, it looked like he was on fire. He was pretty lit, and talking a mile a minute, and it was hysterical. He had the most incredible stories."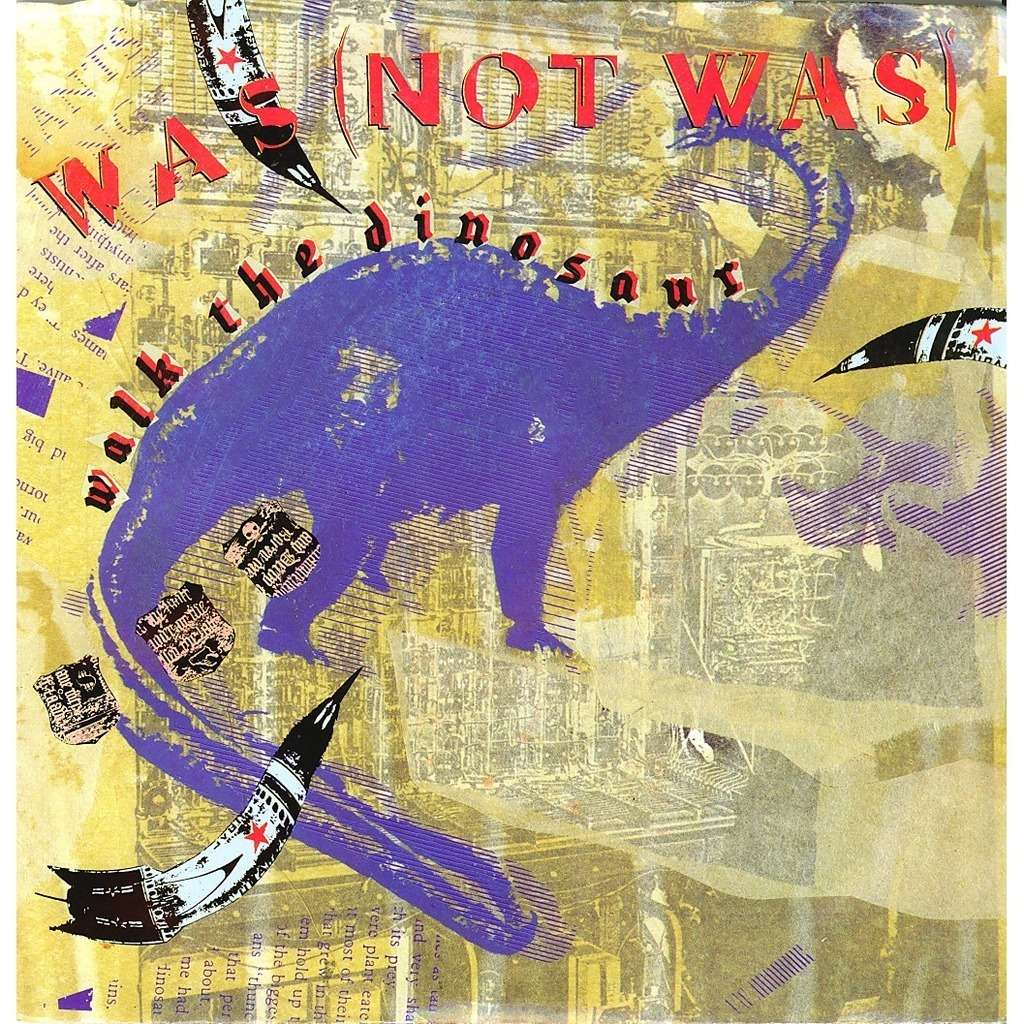 Atkinson also sang with Americana artist Lyle Lovett, who told Billboard, "He had a gruff exterior. He might say something that had an edge to it, or a little bit of an attitude, but then he'd laugh. He was very aware of his persona."
Atkinson was born Sept. 20, 1945, in Oberlin, Ohio, but moved to Detroit in his youth. He was singing in a Detroit band, Hi Energy, when he met Don Was in the late '70s; his first contribution to a Was (Not Was) project took place in 1981, when they recorded their self-titled debut album. (The group also included two other vocalists, "Sir" Harry Bowens and Donald Ray Mitchell.") Atkinson continued to take part in Was (Not Was) sessions throughout the duo's tenure.
Watch Atkinson, Bowens and Mitchell team up on a cover of the Temptations' "Papa Was a Rolling Stone."
In addition to his work with that group, Atkinson recorded the solo albums Don't Walk Away (1982) and Get What You Deserve (2017). He also sang in the group the Boneshakers, which included Randy Jacobs, a guitarist with Was (Not Was). That band released three albums on their own and two others backing saxophonist/vocalist Mindi Abair.
Related: Recent productions by Don Was include the Rolling Stones' Blue & Lonesome
Atkinson also sang on recordings by Bonnie Raitt, Bob Dylan, Elton John, Brian Wilson, Willie Nelson, Iggy Pop, Jackson Browne, Paula Abdul, Michael McDonald, Wayne Kramer, Marc Cohn, Khaled, Felix Cavaliere, Curtis Stigers, AJ Croce, Dave Koz, Taj Mahal, Keb' Mo', Richie Sambora, Walter Becker and Solomon Burke.
Listen to "Walk the Dinosaur" by Was (Not Was), featuring Atkinson's vocal
Watch the video – and listen to Atkinson's great vocal – for 1983's "Knocked Down, Made Small (Treated Like a Rubber Ball)"

Latest posts by Best Classic Bands Staff
(see all)