Billy Preston Interview: His Career and Touring With the Stones
by Harvey Kubernik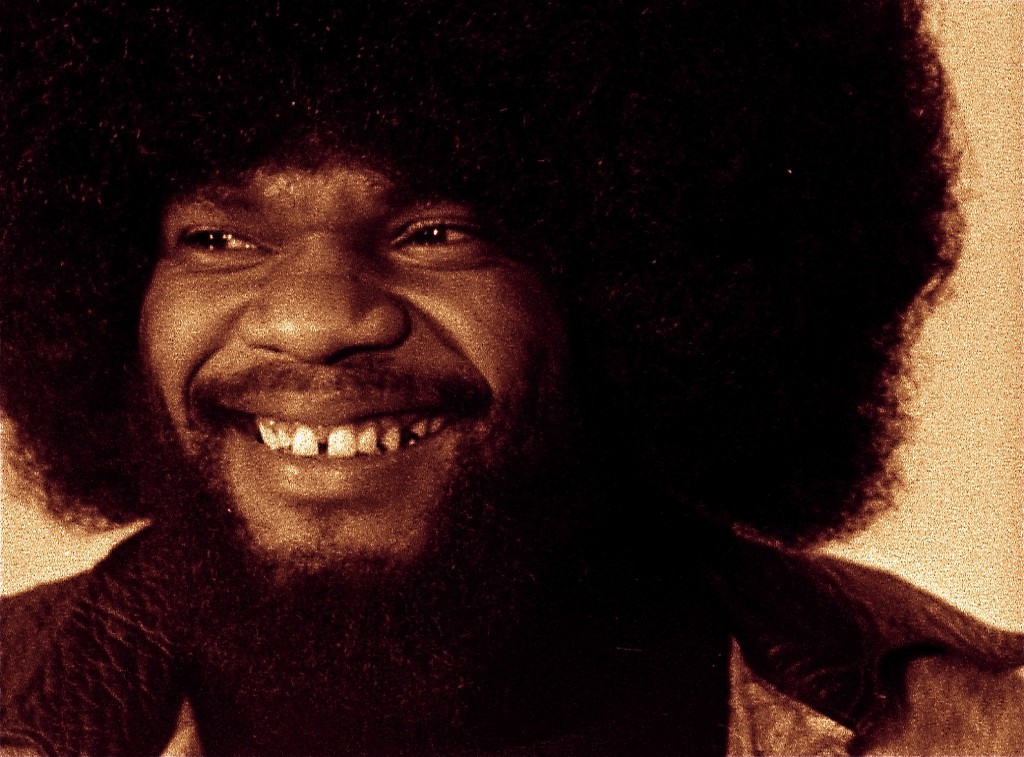 Keyboardist and singer-songwriter Billy Preston was finally inducted into the Rock and Roll Hall of Fame in Cleveland, Ohio, with the Class of 2021. He received a Musical Excellence Award, along with LL Cool J, and Randy Rhoads.
Preston, born Sept. 2, 1946, was a presence on the Los Angeles music scene beginning in the late '50s. Growing up in the city, he portrayed blues pioneer W.C. Handy in the 1958 film St. Louis Blues, later toured Europe with Little Richard, and recorded with Sam Cooke; his organ drives Cooke's version of the Willie Dixon-penned blues "Little Red Rooster."
Watch 11-year-old Billy Preston on organ, joined by the great Nat "King" Cole
This writer remembers attending a December 1965 taping of the landmark rock music TV series Shindig! in Los Angeles where the young Preston was in the house band. Arthur Lee and Johnny Echols, later of the band Love,  remember playing in bands and jamming regionally with Preston in the early '60s.
Later in the '60s, Preston was a significant force in the studio (and at the famous rooftop concert of 1969) with the Beatles, on Abbey Road and Let It Be, and he was one of many highlights in the 1971 The Concert for Bangladesh charity shows, bringing the house down with a stellar gospel-fueled "That's the Way God Planned It." His gospel, rock, soul and funk-shaped work is heard on the Rolling Stones' Sticky Fingers and Sly and the Family Stone's There's a Riot Goin' On.
During his career, Preston signed to several landmark record labels: Vee-Jay, SAR, Capitol, Apple and A&M. His "Outa-Space" and "Will It Go Round in Circles?" were hits on the R&B and pop music charts. He toured with the Rolling Stones in the mid-'70s. As a songwriter, his "You Are So Beautiful" composition was first cut by Joe Cocker and later by Kenny Rogers and Kenneth "Babyface" Edmonds.
In 1975, I conducted an interview with Billy Preston at his Topanga Canyon home, in support of the Rolling Stones' Tour of the Americas, in which he was taking part. Following are highlights of that interview, along with my original comments from that time.
"In Boston, the head of the dragon broke and the air pressure blew me off the stage right into the front row," said Billy Preston, guest keyboardist on the Rolling Stones' 1975 Tour of the Americas. He was referring to a giant confetti-spewing dragon, one of the tour's props.
The extensive journey is almost over, but Preston thinks back to a few months earlier, when rehearsals were just starting.
"Well, we didn't rehearse in the traditional sense. There were times when it didn't seem like we were ever gonna get it together. When we got on stage everything started falling into place," said Preston, whose gospel/spiritual-based free-form rock and roll style fits perfectly within the Rolling Stones' music. Besides lending his talents to the last few Stones albums, Preston toured with the group on their European '73 tour. He also did his own 45-minute spot.
"I like this tour much better," he said. "There's not as much work, mainly 'cause I'm not doing a solo set. One thing that is happening in this show that didn't happen last time is Bill Wyman playing synthesizer, Ronnie [Wood] plays bass on a number and Mick plays guitar on 'Fingerprint File.' This band is loose and things happen all the time. The Stones are also doing a couple of my songs and Ollie [Brown] plays drums. I thought it would be nice to do something old and new. Lots of people told me how much they dug Keith riffing on one it my tunes. It's been really beautiful."
Preston lives in the hills of Topanga, way above the smog of Los Angeles. As we stroll around his ranch, he compares the Stones' current live effort with last year's George Harrison tour, where most of the time Preston salvaged the often boring/voiceless show.
"I like a livelier show and the Stones are much livelier than George. Although I enjoyed playing on the Harrison tour, this one is more fun, faster paced and more of a rock and roll thing," Preston said. "The Stones are a lot more R&B-oriented. It feels like I've been playing with them for years. We're a family. All the guys are hanging out together and definitely getting off on each other. Keith is really enjoying playing with Ronnie. This time around people are a lot happier. The music isn't as laid-back and Keith and Ronnie are really clicking. The band is doing a lot of things they've never done in America. It's been a pretty good tour so far, not nearly as exhausting as the last few I've done."
Watch Preston perform live with the Stones in 1998, on the tune "Hey Negrita"
Over drinks, Preston spoke of his then-new record, It's My Pleasure. The album marked an extreme departure from his previous A&M albums. His first long-player for the company, I Wrote A Simple Song, co-produced by Harrison, Preston, David T. Walker and arranged by Quincy Jones, yielded the hit single "Outa-Space," and from the same disc, "Will It Go Round In Circles" reached #1 in Billboard and struck gold.
Related: The biggest hits of 1972
His next outing, Everybody Likes Some Kind of Music, combined with intensive gigging, helped bring "Space Race" to the top 5. Last year [1974] he charted with The Kids and Me, with "Nothing From Nothing," a #1 single, gaining the most exposure.
The all-star cast includes Stevie Wonder, Syreeta Wright, Shuggie Otis, Ollie Brown and George Harrison. The record was produced by Robert Margouleff and synthesizer wizard Malcolm Cecil.
A first hearing of Preston's new work is alien, a deliberate move into electronics replacing the noted Preston ivory-tinkling, with very few hints of his patented organ playing. This LP is a new trip for Preston, who contributes vocals, acoustic piano, clavinet, Fender Rhodes and TONTO (The Original New-Timbrel Orchestra).
"I had been working back to back with Bob and Malcolm when they were working with Stevie at the Record Plant and I was doing my last album. They invited me to see the TONTO instrument but I could never get it together," he said.
On the new album, Preston did some things with Syreeta Wright and an ex-Beatle listed as Hari Georgeson.
"I did 'Fancy Lady' with Syreeta," Preston noted. "I didn't have any lyrics to the tune so she wrote them overnight and volunteered to sing with me the next day in the studio. The song with George happened months ago. I cut that track, 'That's Life,' during the time we were rehearsing for his tour."
Shuggie Otis is featured on three tracks playing guitar; Preston really felt comfortable jamming with Johnny Otis' son.
"I go back a long way with Shuggie's father," he said. "He's cool and I really dug playing with all these cats."
What emerges is a stream of musical thought by Preston and friends, who bring soul to a computer. The two sides are pretty diverse and one sees the album as old school thought versus experimentation and growth.
"There's always a search for concept. The mood and flow of the album is what you're concerned with," he said. "We set up the album where one side is a boogie thing and the other side more or less laid-back. It was planned that way at the beginning. I'm pleased with the results."
Watch Preston perform "My Sweet Lord" at 2002's Concert For George
"I feel my sound is getting more mature and more relaxed. I'm happier," he added. "There wasn't any apprehension getting away from what I did the last few times out. I'm looking for new areas. Thanks to Bob and Malcolm, I can finally get a valid situation where the piano sounds like a piano. This is the best thing I've done. The horns aren't cluttering up some of the music like in the past. It's me in 1975."
Watch Preston perform with Ray Charles on The Ed Sullivan Show in 1967
Preston died on June 6, 2006. He was just 59 years old.
Latest posts by Harvey Kubernik
(see all)