We've recently introduced another way of looking at the most popular music for a given year. The topic, as you know by the headline, is singles and while we have done stories on the biggest hits of the year, this series slices things a bit differently. Here, we look at the number one singles in the U.S. in 1972 according to Record World, a competitor of Billboard.
Earning a #1 single is an achievement that goes on an artist's permanent biography. And in the classic rock era, Top 40 radio programmers were still playing rock music alongside pop, R&B, country and other genres.
In this year, two songs stayed at the top for five weeks and another lasted for four weeks. And thus, there were no fewer than 30 number one singles in 1972. While we're not going to write about all of them, they're all listed below. Our recap begins in reverse, and alphabetically by artist, starting with the 16 that grabbed the top spot for a single week. (Note: Many of the chart numbers will differ with those compiled by Billboard.)
1 Week
Carpenters – "Hurting Each Other"
At the risk of re-writing the history books… Billboard, the so-called music industry bible, has the duo earning "just" three chart-toppers. But Record World had them a #1 for 1970's "We've Only Just Begun" as well as this cover.
Climax – "Precious and Few"
Six years earlier, Sonny Geraci scored another Top 5 single as the lead singer of another band. It just wouldn't be fair if this one didn't reach #1.
Cornelius Brothers and Sister Rose – "Too Late to Turn Back Now"
Mac Davis – "Baby Don't Get Hooked on Me"
Al Green – "I'm Still in Love With You" and "You Ought to Be With Me"
The Hollies – "Long Cool Woman (in a Black Dress)"
We wrote about the group's great comeback single and its hard-to-understand lyrics here.
Lobo – "I'd Love You to Want Me"
Roland Kent LaVoie scored three Top 10 soft rock singles in the early '70s.
The Main Ingredient – "Everybody Plays the Fool"
The group from New York City had five modest chart successes before they clicked with radio programmers on this soul classic.
Johnny Nash – "I Can See Clearly Now"
He was just 17 when he had his first chart hit in 1957. Fifteen years later, he wrote and produced this reggae-influenced smash.
Related: Nash died at age 80 in 2020
Billy Paul – "Me and Mrs. Jones"
The song about an extramarital affair, was by far Paul's biggest hit, placing #1 on both the pop and R&B charts, and earning him a Grammy for Best R&B Vocal Performance.
Billy Preston – "Outa-Space"
The so-called Fifth Beatle's solo career was a case of "all or nothing" with five Top 5 pop singles, while most others barely dented the charts. He enjoyed two other #1 hits, 1973's "Will it Go Round in Circles" and 1974's "Nothing From Nothing."
The Spinners – "I'll Be Around"
The vocal group scored seven singles that went Top 10 on the pop chart and 17 that reached Top 10 R&B. A great Thom Bell production.
The Staple Singers – "I'll Take You There"
This inspirational song, with its lead vocal by Mavis Staples, was recorded at the famed Muscle Shoals Sound Studios in Alabama for the Stax label.
Bill Withers – "Lean on Me"
Success came relatively late to the singer-songwriter, with three big hits in just over a year. This chart-topper came in between "Ain't No Sunshine" and "Use Me."
Neil Young – "Heart of Gold"
For all of his significant accomplishments, Young was not particularly successful with Top 40 programmers as a solo act. The most notable exceptions were this and "Old Man" from 1972's Harvest album, which topped the sales chart.
2 Weeks
Badfinger – "Day After Day"
The star-crossed band had four big U.S. singles in just over two years for the Apple label. This one was produced by George Harrison. That's him on slide guitar.
Chuck Berry – "My Ding-a-Ling"
Of all the great songs the Father of Rock and Roll wrote, it's a shame that this was his only #1 pop hit.
The Chi-Lites – "Oh Girl"
Sammy Davis, Jr. – "The Candy Man"
The triple threat (actor-dancer-singer) had several signature songs including "I've Got to Be Me" and "What Kind of Fool Am I." This cover from Willy Wonka also falls into that category.
Neil Diamond – "Song Sung Blue"
Beginning with 1966's "Cherry Cherry," the singer-songwriter earned an astounding 37 singles that reached the chart's Top 40 in his remarkable career. He was inducted into the Songwriters Hall of Fame in 1984 and is a recipient of the Sammy Cahn Lifetime Achievement Award, one of the highest honors bestowed upon songwriters.
Related: The #1 singles from one year earlier… 1971
The Moody Blues – "Nights in White Satin"
When the haunting song was originally released in 1967 on the group's masterpiece, Days of Future Passed, it was ignored. After they had some subsequent success with other singles, the song was re-released and this time reached the top.
Related: Justin Hayward offers some revelations about the album
Wayne Newton – "Daddy Don't You Walk So Fast"
The "Danke Schoen" singer was still just 30 years old when this one topped the chart.
Nilsson – "Without You"
Though known as a prominent singer-songwriter–he penned Three Dog Night's "One," for instance–this was actually a cover of a Badfinger song. Nilsson kicks things into gear right around the 1:05 mark…
Helen Reddy – "I Am Woman"
Her first of three #1 singles provided an anthem for women's rights and causes. But the May release had a slow rise to the top. The invincible song finally debuted on the chart on Sept. 16 and didn't roar to the top until Dec. 9.
Three Dog Night – "Black and White"
Their third (and final) career #1 came during one of the great chart runs of the '70s. Between 1969–1974, the group scored an amazing 18 Top 20 singles.
3 Weeks
America – "A Horse With No Name"
Quite a debut single. As it was climbing up the chart, many first-time listeners mistook it for Neil Young. America's single replaced Young's "Heart of Gold" at the top on March 25.
4 Weeks
Gilbert O'Sullivan – "Alone Again (Naturally)"
The Ireland-born singer-songwriter quickly followed up this smash with two other big U.S. hits, "Clare," which reached #2, and "Get Down," which peaked at #7 the following year.
5 Weeks
Roberta Flack – "The First Time Ever I Saw Your Face"
The song was first released on Flack's 1969 album. The single owes its success to Clint Eastwood. Really.
Don McLean – "American Pie"
A long, long time ago, this story song started the year at #1 and ran the table for the entire month of January.
Related: The #1 albums of 1972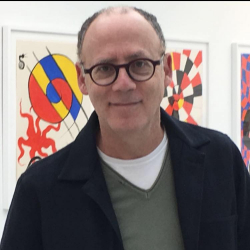 Latest posts by Greg Brodsky
(see all)