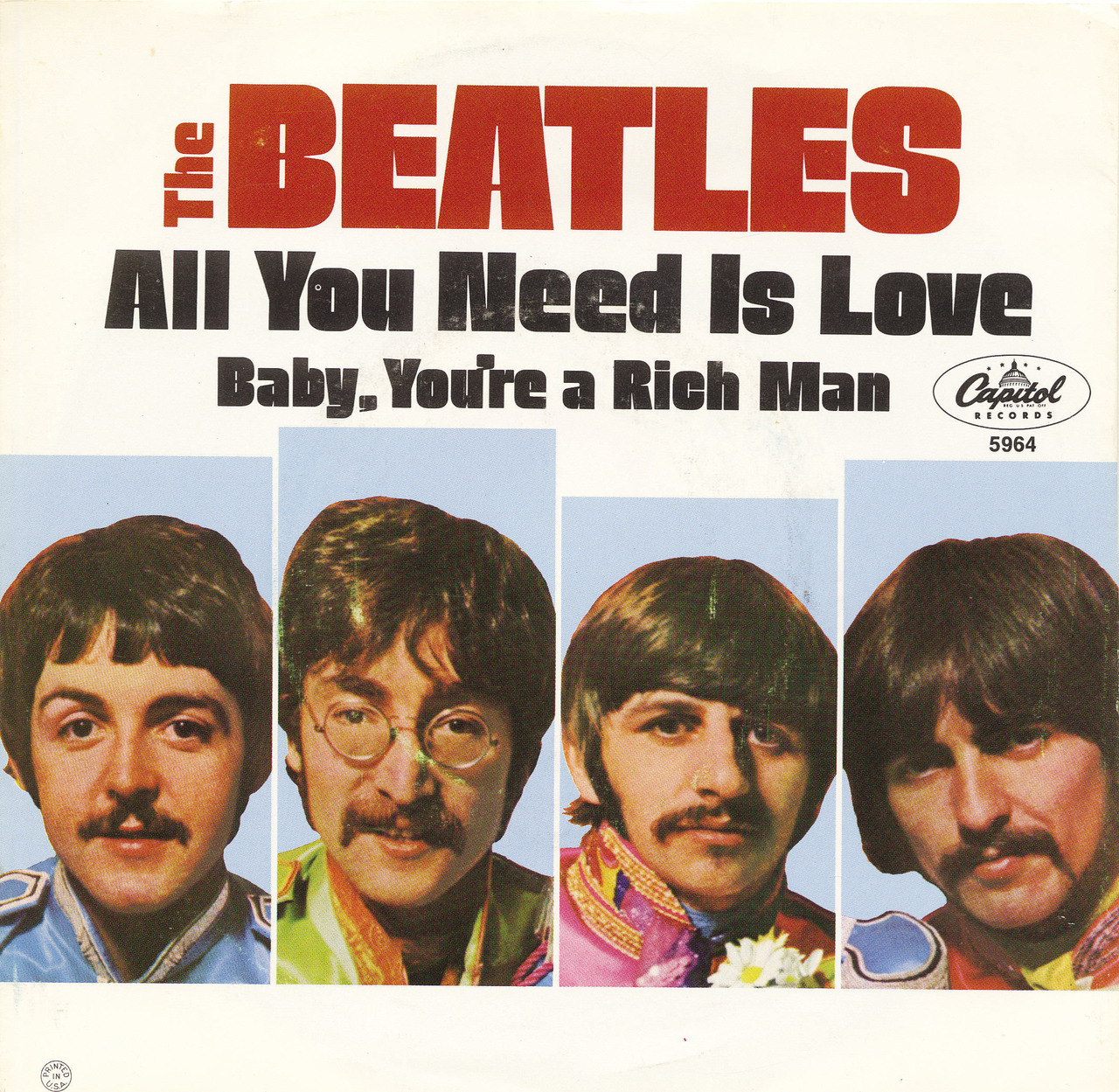 In August 1967, a new band, Fleetwood Mac, made their live concert debut at the National Jazz and Blues Festival in England. NASA published the first extensive chart of the dark side of the Moon.
The warm months midway through 1967 became known as the Summer of Love as the hippie counterculture's message of peace and love gathered steam across the country. And this week on New York City's Top 40 mainstay WABC reflected that spirit with plenty of all time classic rock greats.
Bubbling under the Top 10 and debuting at #41 was the Mamas and the Papas' "Twelve Thirty (Young Girls are Coming to the Canyon." (The song would stall, however, at #20 nationally.)
Donovan was in the midst of his big singles successes. His "There is a Mountain" debuted at #23.
At #19 was the Beach Boys' swell "Heroes and Villains" (though it would peak in the U.S. at just #12).
Taking a huge leap from #27 to #17 was Wilson Pickett's "Funky Broadway," which would become a #1 song on the soul singles chart.
At #15 was Frankie Valli's great solo hit "Can't Take My Eyes Off You." It would eventually reach #2.
Related: Read how the song was used so effectively in The Deer Hunter
Some of the biggest acts on the Motown Records roster could also be heard on transistor radios at the beach this week; the Top 10 included hits by Diana Ross & The Supremes, Stevie Wonder and the Temptations.
Ready or not… here come Jay & the Techniques, at #6…
Bobbie Gentry's "Ode to Billie Joe," jumped this week from #25 all the way to #4; it would ultimately hold the top spot for three weeks.
Related: Our feature on "Ode to Billie Joe"
"Pleasant Valley Sunday" by The Monkees followed at #3, continuing their run of hits that had started the year before.
At #2 was "Light My Fire" by The Doors – their first chart hit.
Related: Watch The Doors perform "Light My Fire" on American Bandstand
"All You Need Is Love" by The Beatles' hit #1, its only week at the top of the station's chart and the perfect song for the Summer of Love.
41. "Twelve Thirty (Young Girls are Coming to the Canyon" – The Mamas & the Papas (ABC/Dunhill)
23. "There is a Mountain" – Donovan (Epic)
19. "Heroes and Villains" – The Beach Boys (Capitol)
17. "Funky Broadway" – Wilson Pickett (Atlantic)
15. "Can't Take My Eyes Off You" – Frankie Valli (Philips)
10. "Don't Let The Rain Fall Down On Me" – The Critters (Kapp)
9. "You're My Everything" – The Temptations (Gordy)
8. "I Was Made To Love Her" – Stevie Wonder (Tamla)
7. "Baby, I Love You" – Aretha Franklin (Atlantic)
6. "Apples, Peaches, Pumpkin Pie" – Jay & the Techniques (Smash)
5. "Reflections" – Diana Ross & the Supremes (Motown)
4. "Ode To Billie Joe" – Bobbie Gentry (Capitol)
3. "Pleasant Valley Sunday" – The Monkees (Colgems)
2. "Light My Fire" – The Doors (Elektra)
1. "All You Need Is Love" – The Beatles (Capitol)
Courtesy of www.musicradio77.com

Latest posts by Best Classic Bands Staff
(see all)