Little Feat's 'Waiting for Columbus': The End of the Beginning
by Mark Leviton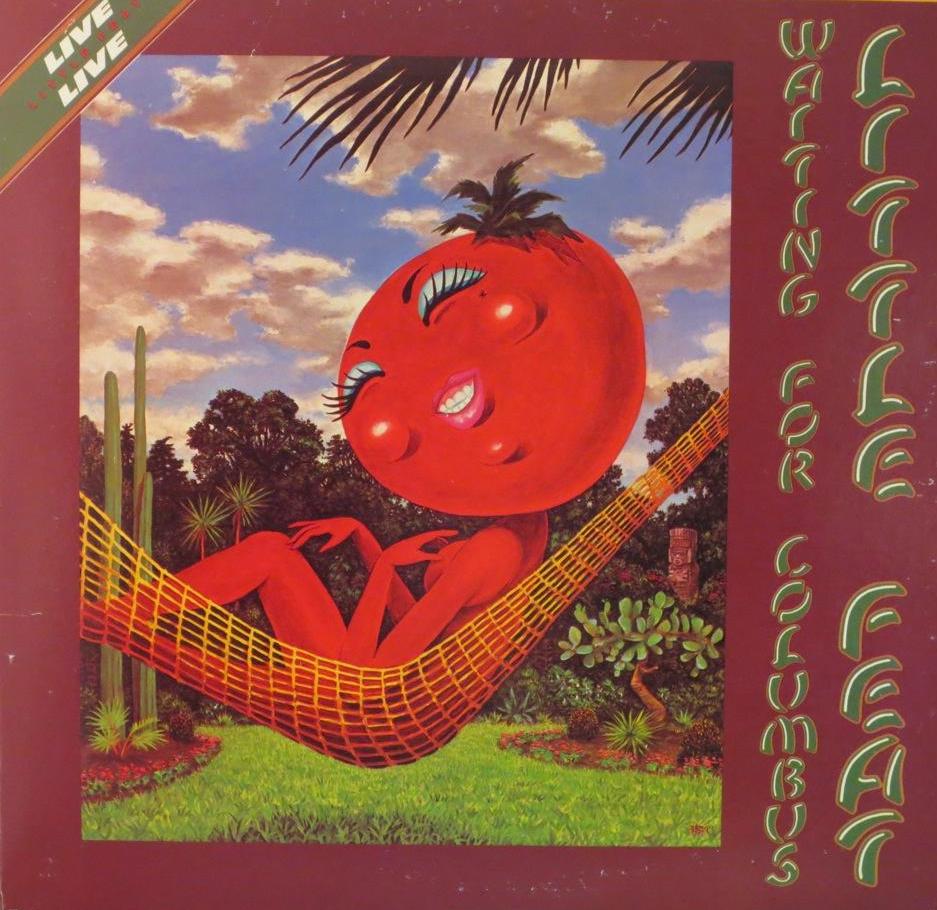 As the six-piece American band Little Feat settled into London's Rainbow Theatre on August 1, 1977, for the first of four shows, the band had split into factions and the musicians were barely speaking to each other. The extraordinary slide guitarist Lowell George, who'd co-founded the band in 1970 after a stint with the Mothers of Invention, had backed away from any leadership position during the sessions for their most recent studio releases The Last Record Album and Time Loves a Hero. There was plenty of talent in the band to fill the gap, but there was a price to pay.
Little Feat members had always enjoyed recreational drugs and heavy partying, but George was now fully in the grip of a destructive cocaine habit. He often refused to rehearse or jam, disappeared for days at a time and virtually stopped writing songs, leaving production decisions and music construction to keyboardist Bill Payne and guitarist Paul Barrere. In an interview with journalist Bud Scoppa, Barrere described '77 Little Feat as "without focus or direction, no real managerial control over the business aspect, and because our personal habits were so askew, clear thinking was not a part of the ball game."
How the group pulled off one of the best live albums of all time, the double-LP Waiting for Columbus, is both a heartening story of persistence and a sad, cautionary tale about how band politics can become toxic, and destroy a beautiful thing in the process.
When Lowell George proposed doing a live album in early 1977, the group approved the idea at least partly, because they considered it a good sign that George was involving himself in any decision-making.
They were also anxious to capture their onstage power in the way the Allman Brothers Band, the Rolling Stones, Neil Young and the Band had before them. Little Feat made plans to include the five-piece Tower of Power horn section (Mic Gillette and Greg Adams on trumpets, with Lenny Pickett, Emilio Castillo and Stephen "Doc" Kupka playing saxophones), incorporating new super-funky arrangements inspired by Allen Toussaint's work with the Band on Rock of Ages.
Related: Our Album Rewind of Dixie Chicken
Four concerts in London were recorded, along with a warm-up show in Manchester, with engineers George Massenburg and Andy Bloch running the 24-track Manor Mobile Unit, supplemented with three shows at George Washington University's Lisner Auditorium in Washington, D.C., a week later, with engineering by Warren Dewey, assisted by Bloch. Extensive overdubbing sessions at Westlake Audio and Sunset Sound in Los Angeles were later arranged to repair some guitar tuning problems and vocal flubs.
According to Dewey, no keyboard or drum parts were re-recorded, but George re-did practically every vocal and guitar part.
On the original two-LP set the concerts' song order was reconfigured for more dramatic effect, with nine performances from D.C. and eight from London. The Rolling Stones' Mick Taylor guests on "A Apolitical Blues" from the August 3 gig, which was otherwise excluded from consideration; it was subsequently known as the "Black Wednesday" show by the band. Barrere and George were seriously hungover after staying up all night with some of the Tower of Power members after the second show. Castillo told writer Ben Fong-Torres for his Willin' band biography that Hayward and George got into a screaming match just before going on stage, with punches thrown. Road manager Doug Zahn prevented Hayward from physically attacking George, who started the fisticuffs. Other band members reportedly fought in the dressing room after the show as well. Massenburg called the evening "fucking tragic."
When in professional mode on stage, Barrere and George occupied the center, flanked by bassist Kenny Gradney on one side and Payne on the other, with drummer Richie Hayward in the back and conga player/percussionist Sam Clayton stage left with the Tower of Power Horns behind him. Following the lead of his favorite blues masters, George used a Sears & Roebuck 11/16-inch socket as his slide, favoring Fender guitars, and Barrere (no slouch as a slide player even if overshadowed by George) also went with Telecasters and Stratocasters. Payne played an Oberheim four-voice synthesizer, stacked on a Wurlitzer electric piano and his trusty B-3 Hammond organ. A baby grand piano was also within reach. The Little Feat sound was rich, the rhythms tight, the lyrics wryly humorous, and the whole band exuded an infectious New Orleans-Meets-Los Angeles vibe.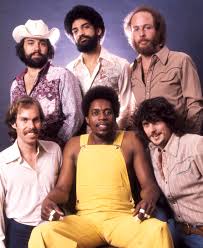 The opening track "Join the Band" was recorded in a stairwell at the Rainbow Theatre to capture the group's pre-show a cappella bonding ritual, and then "Fat Man In the Bathtub" blasts in, cowbell up front in a funky, loping New Orleans-inspired pattern immediately recognizable as one of Little Feat's go-to rhythms. Payne assays a subtle synth solo, and George inserts keening slide guitar lines. The great Barrere and Payne contributions "All That You Dream" and "Oh Atlanta" follow. With its opening lyric "I've been down/but not like this before" and swampy cross-rhythms, "All That You Dream" was one of the songs on The Last Record Album that proved Lowell George didn't have a lock on brilliant songwriting, and in fact Barrere and Payne could extend the group's sound into areas (like jazz and prog-rock) that George disdained and fans grew to love.
Related: A previously unpublished interview with Paul Barrere
Payne sings "Oh Atlanta," and his honky-tonk acoustic piano is every bit as exciting as the totally cooking, Hayward/Clayton/Gradney rhythm section that runs alongside. From then on the set is like a "greatest hits" album on steroids: "Dixie Chicken," "Rocket In My Pocket," a "Time Loves a Hero>Day or Night" medley with Barrere on fire, and "Spanish Moon." All rock harder than the studio versions ("Dixie Chicken" is especially transformed), and reveal more colors. Barrere and George achieve a kind of Garcia/Weir synthesis in their interactions and solo duels, and Payne moves from keyboard to keyboard always searching for something surprising. The horn section (with an incendiary Pickett tenor sax solo) shines on "Mercenary Territory," which George sings the hell out of (probably as an overdub/live hybrid).
Clayton and Hayward start off "Spanish Moon" with an authority they maintain for the whole performance, and there are highlights galore, from George's growling vocal to the driving horn arrangement, terrific background vocals, and pithy solos from Payne, Gradney and Hayward, before it ends rather abruptly, the crowd clapping for an encore. "You folks are crazy," says George as Little Feat returns to the stage for an acoustic-based version of George's classic "Willin'," with yet another gorgeous acoustic piano solo from Payne.
A humorous, truncated version of "Don't Bogart That Joint," a tune done originally by Hayward's previous band the Fraternity of Man, yields to "A Apolitical Blues," with the Mick Taylor/Lowell George duo in high gear.
The album ends with fully electric versions of "Sailin' Shoes" and "Feats Don't Fail Me Now" from the last two Lisner Auditorium shows. "Sailin' Shoes" is done more slowly than usual, and everyone contributes stellar work in the new format (this version is about three times longer than the original studio take). "Feats Don't Fail Me Now" clearly has the crowd dancing in the aisles (you can hear them shouting encouragement to the band), and is another opportunity to stretch out the soloing, and in this case actually speed up the tempo, giving it a more Latin feel. Then it becomes a gospel tune, with tambourine, bass and drums leading, George exhorting the crowd into a call-and-response as he roams the stage.
Released February 10, 1978, Waiting for Columbus made it to #18 on the Billboard 200 album chart, but the group was already splitting. Payne told Scoppa, "What broke up the band was the fact that we were getting less and less of that excitement that comes from playing great as a unit. We blew past it somehow on that tour."
Lowell George became a producer-for-hire, and began work on a solo album that was eventually issued as Thanks, I'll Eat it Here. He died at the age of 34 while on tour promoting it, ironically playing the Lisner Auditorium a final time on June 28, 1979, succumbing after a heart attack the next day, most likely brought about by a cocaine overdose. Little Feat eventually regrouped, and with many different lineups they made fantastic music for decades. Hayward was killed by cancer in August 2010, as was Barrere in October 2019. Of the survivors, Payne has been the most active, working most recently with Leftover Salmon and the Doobie Brothers.
Waiting For Columbus' cover art by Neon Park (Martin Muller) still confounds easy interpretation, and forms part of the mystique of the album. Is the anthropomorphic tomato-woman a symbol of idyllic America, before Columbus "discovered" her? Three additional outtakes were included on the 1981 Little Feat compilation Hoy-Hoy! and seven more emerged on the Rhino reissue in 2002. Maybe someday the powers-that-be at Warner Bros. Records will release everything recorded and finally satisfy the still-thriving Little Feat cult?
Waiting for Columbus continues to exert a big influence, especially on country, bluegrass, blues and jam bands. On October 31, 2010, Phish performed the whole album in Atlantic City as part of their annual "Halloween disguise" shows, and on July 21, 2018, the Peach Festival in Scranton, Pa., saw the remaining members of Little Feat join with moe., Turkuaz and the Midnight Ramble Horns to recreate Waiting For Columbus one more time.
Bonus Video: Watch Little Feat perform "Dixie Chicken" (with Emmylou Harris and Bonnie Raitt) on The Midnight Special in 1977
The album received a significantly expanded edition in 2022.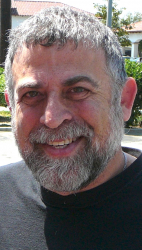 Latest posts by Mark Leviton
(see all)