The Rolling Stones' 'Licked Live in NYC': Review
by Jeff Burger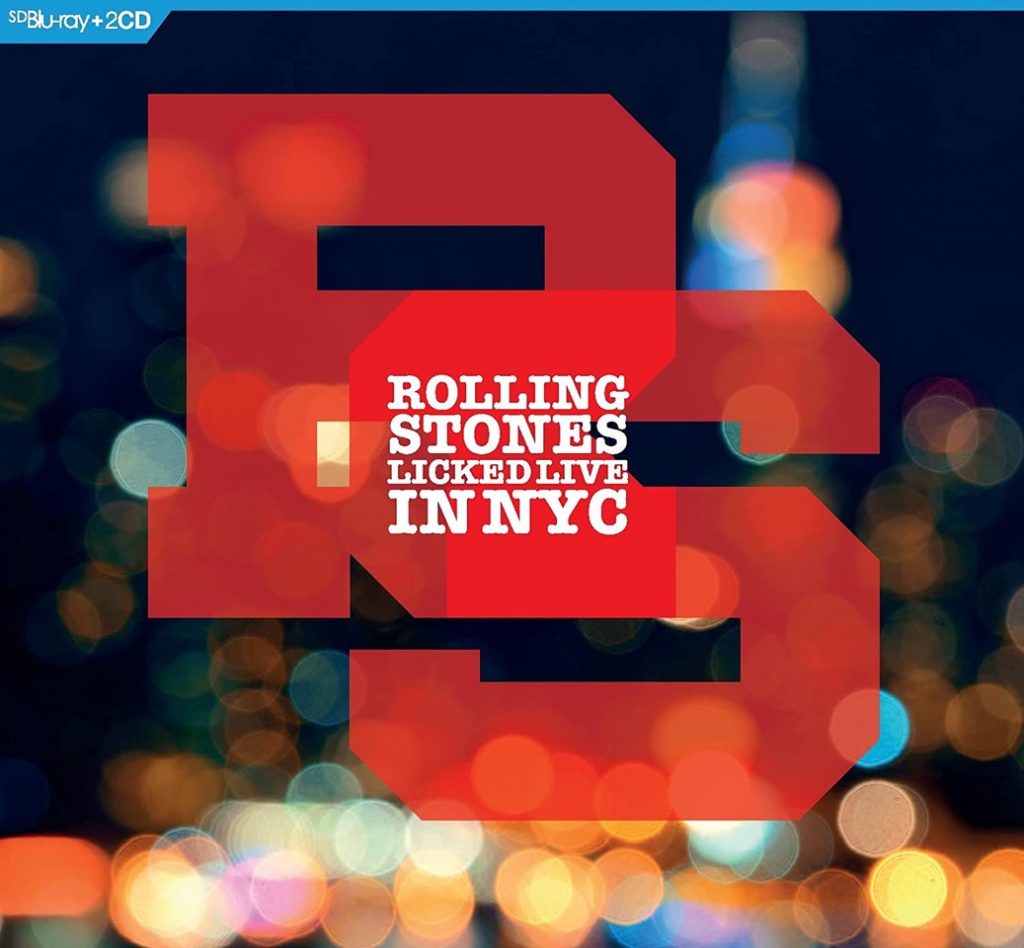 You may or may not consider the Rolling Stones the world's greatest rock and roll band, but you'd have to agree that when it comes to mining the vaults, only a few other acts are in their league. Just in the past few years, we've witnessed the release of such albums and DVDs/Blu-rays as Sticky Fingers Live at the Fonda Theatre, Bridges to Bremen, Bridges to Buenos Aires, Steel Wheels Live, A Bigger Bang Live on Copacabana Beach and, only a few weeks ago, El Mocambo 1977—and that's not counting expanded anniversary editions of several old studio albums, a hits anthology, and a collection of BBC studio recordings. And now we have Licked Live in NYC.
As a result of such releases, some super fans may now own, for example, at least 10 concert versions of both "Brown Sugar" and "Honky Tonk Women," plus nine live readings of "(I Can't Get No) Satisfaction," and 11 of "Jumpin' Jack Flash." You can't always get what you want but sometimes, perhaps, you get a little more than you need.
That said, reasons do exist to pick up Licked Live in NYC, which captures a 2003 performance at Madison Square Garden and is available on three LPs or as a two-CD set that you can buy with or without an accompanying DVD or Blu-ray. First released in 2003 as an HBO special and as part of a package called Four Flicks, the concert has been restored, remastered and expanded with previously unreleased performances of "Start Me Up," "Tumbling Dice," "Gimme Shelter" and "Sympathy for the Devil."
Watch the Stones perform "Gimme Shelter"
Like most of the rest of the program, these are all regularly heard Stones concert staples. There are a few less-often-performed numbers, however, such as "Thru and Thru," "Don't Stop" and Let It Bleed's "Monkey Man," plus a reading of "Honky Tonk Women" that features a guest appearance by Sheryl Crow.
Other enticements to buy the DVD or Blu-ray include three bonus tracks from an Amsterdam, Holland, gig ("Star Star," "Street Fighting Man" and Willie Dixon's "I Just Want to Make Love to You"); some rehearsal footage; and a loosely constructed but often entertaining nearly hour-long documentary about the 2003 tour. Though the Blu-ray is standard definition (not widescreen), its picture quality is excellent, as is its DTS-HD Master audio.
Related: Our interview with the author of a recent book, Can't Give it Away on Seventh Avenue – The Rolling Stones in New York City
The band—capably backed by such frequent Stones accompanists as keyboardist Chuck Leavell and saxophonist Bobby Keys—is in fine form throughout.
Watch "Don't Stop" from the bonus disc
Latest posts by Jeff Burger
(see all)