The Rolling Stones Go Small with Big Results on 'El Mocambo 1977'
by Jeff Burger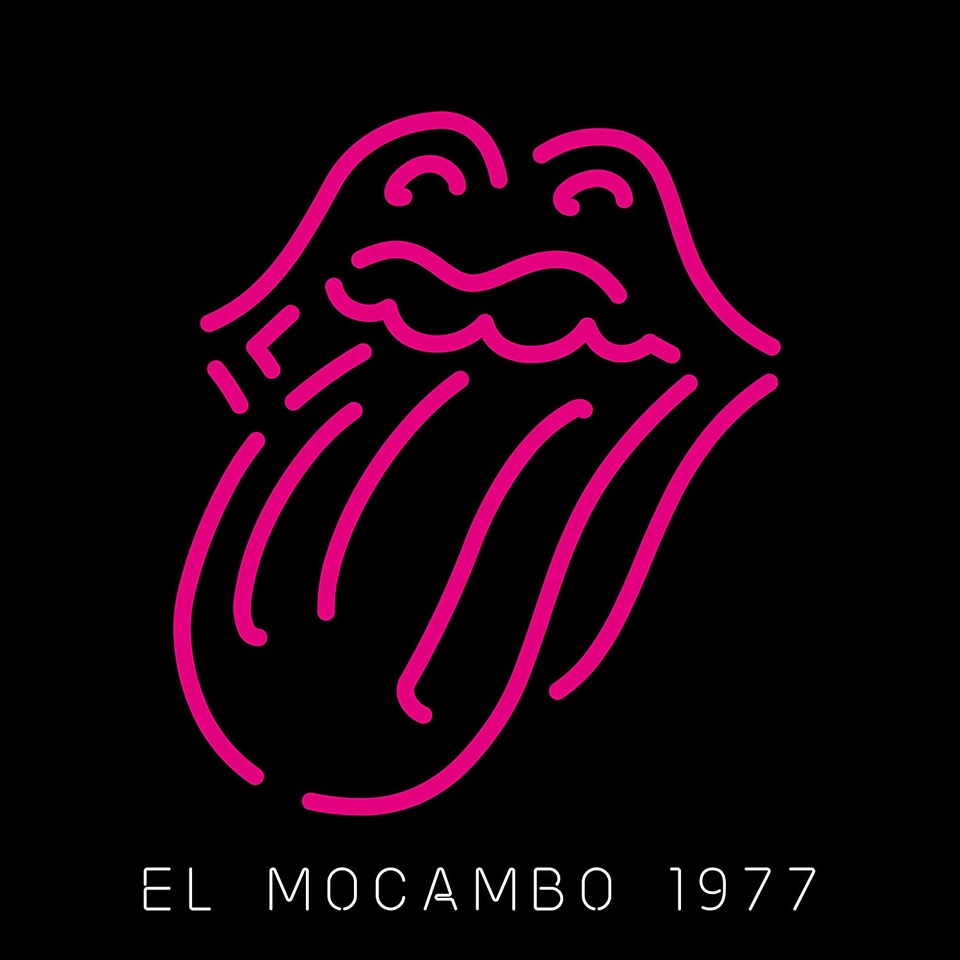 The audience makes considerably less noise on the Rolling Stones' new El Mocambo 1977 than on any of the group's many other recently issued concert recordings, but that's not because the shows it captures are any less praiseworthy. On the contrary, this Toronto recording ranks with the best of the Stones' live LPs. Most of the others, though, find the group in huge arenas or even bigger outdoor venues. The audience for the 2006 Rio de Janeiro concert featured on last year's A Bigger Bang Live on Copacabana Beach, for example, was estimated at an astonishing one and a half million. By contrast, the capacity crowd for the El Mocambo shows totaled just 300 people.
The venue's size was bad news for anyone who couldn't gain admission to witness the Stones' unadvertised appearance there, where they were billed as the Cockroaches, purportedly an obscure opening act for Canada's April Wine. The intimate club setting turned out to be great news, however, for those who attended—as it is for listeners to El Mocambo 1977—because it seemingly helped to recharge the group.
Think of this as the Stones' version of the Beatles' 1969 rooftop concert at Abbey Road studios: In both cases, a small audience watched as a supergroup made a surprise appearance, reverted to elemental rock and roll, and seemed looser and more engaged than it had in the stadiums. The excellence of 1978's Some Girls—which the Stones began recording only seven months after their El Mocambo shows—may have seemed surprising to many people at the time but probably not to anyone who attended these Toronto concerts, where Mick Jagger, Keith Richards, Charlie Watts, Bill Wyman, and Ronnie Wood were all in top form, as were such guests as keyboardist Billy Preston.
You can hear for yourself just how fired up they all were at these shows on the well-recorded El Mocambo 1977, the first-ever official release of one of the group's two full performances there. (Four tracks from the shows were included on 1977's Love You Live and were a highlight of that release.) This two-CD set features a new Bob Clearmountain mix and includes the band's entire March 5 set plus three songs from their show on the previous night.
The 107-minute, 23-song program embraces some of the Stones' biggest hits, such as "It's Only Rock 'n' Roll," "Jumpin' Jack Flash," "Honky Tonk Women," "Let's Spend the Night Together" and "Brown Sugar," plus five of the eight tracks from the then recently issued (and somewhat underrated) Black and Blue, including the excellent "Fool to Cry" (but, alas, not the great "Memory Motel").
Also here are covers of six of the early American blues-rockers that inspired the group, such as Chuck Berry's "Around and Around," Willie Dixon's "Little Red Rooster," Bobby Troup's "Route 66" and Muddy Waters' "Mannish Boy."
The El Mocambo may have been filled to capacity with its audience of 300, but if you crank this music up and close your eyes, you can feel as if you've squeezed in as No. 301.
El Mocambo 1977 Track List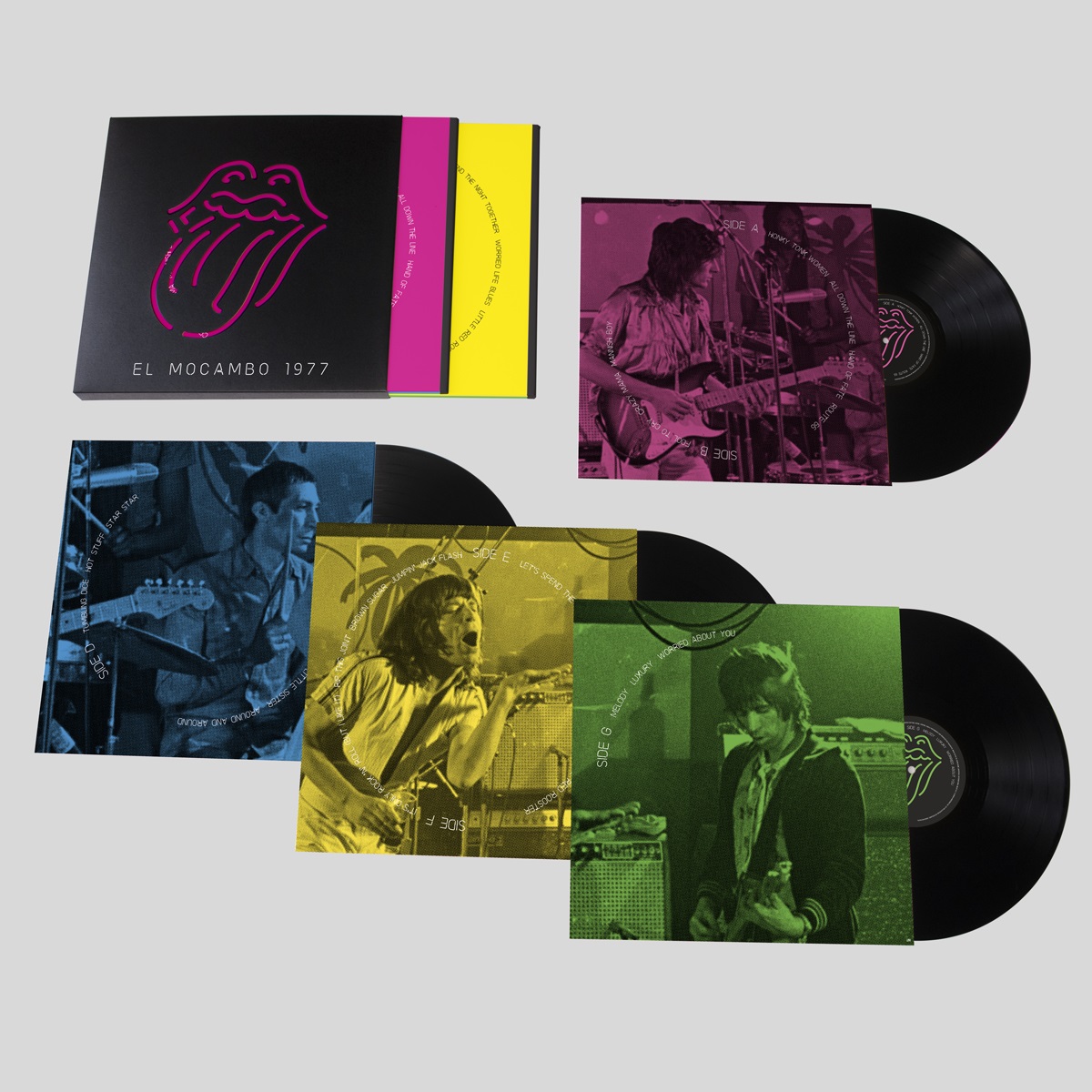 1. Honky Tonk Women
2. All Down The Line
3. Hand Of Fate
4. Route 66
5. Fool To Cry
6. Crazy Mama
7. Mannish Boy
8. Crackin' Up
9. Dance Little Sister
10. Around And Around
11. Tumbling Dice
12. Hot Stuff
13. Star Star
14. Let's Spend The Night Together
15. Worried Life Blues
16. Little Red Rooster
17. It's Only Rock 'N' Roll (But I Like It)
18. Rip This Joint
19. Brown Sugar
20. Jumpin' Jack Flash
21. Melody
22. Luxury
23. Worried About You
The Rolling Stones are celebrating their 60th anniversary with a 2022 tour. Tickets are available here and here.
Related: Our Album Rewind of the Stones' outstanding Get Yer Ya-Ya's Out live release
Latest posts by Jeff Burger
(see all)