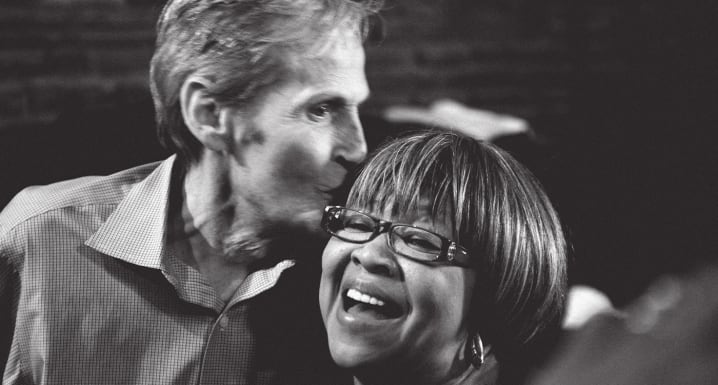 During iconic singer Mavis Staples' 70+ year career, one of her most beloved musical moments was her riveting performance in Martin Scorsese's film The Last Waltz, performing "The Weight," with The Band, a moment that forged a friendship between her and Levon Helm.
Staples came to Woodstock, NY to perform as part of Helm's renowned Midnight Ramble series, and the ensuing concert was released on May 20, 2022, via ANTI- Records. Carry Me Home, captured live in the summer of 2011, showcases two of the past century's most iconic voices coming together, tracing their shared roots and celebrating the enduring power of faith and music. The setlist mixed vintage gospel and soul with timeless folk and blues, and the performances were loose and playful, fueled by an ecstatic atmosphere that was equal parts family reunion and tent revival. Helm chimes in with lead vocals on album closer, "The Weight."
More from the announcement: Neither Staples nor Helm knew that this would be their last performance together—the collection marks one of Helm's final recordings before his death in 2012—and listening back now, a little more than a decade later, tunes like "This May Be The Last Time" and "Farther Along" take on new, bittersweet meaning.
"It never crossed my mind that it might be the last time we'd see each other," says Staples. "He was so full of life and so happy that week. He was the same old Levon I'd always known, just a beautiful spirit inside and out."
Carry Me Home features a mix of Staples' and Helm's bands as they work their way through an eclectic setlist of tunes made famous by the likes of Nina Simone, The Impressions, Bob Dylan, and the Rolling Stones.
Watch the video for "You Got To Move"
"My dad built The Midnight Rambles to restore his spirit, his voice, and his livelihood," says Helm's daughter, Amy, who sang backup vocals with her father and Staples at their performance. "He'd risen back up from all that had laid him down, and to have Mavis come sing and sanctify that stage was the ultimate triumph for him."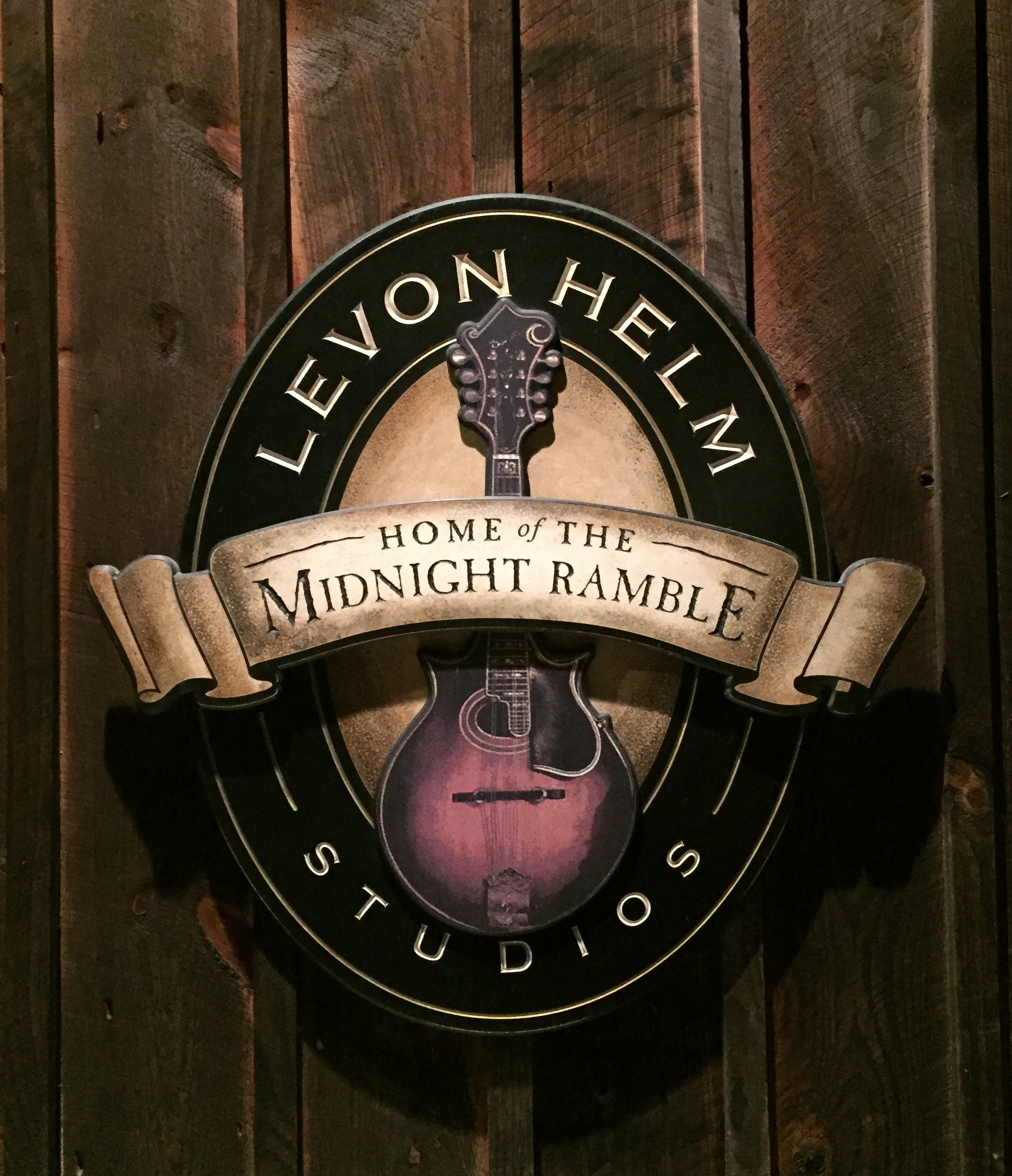 Opened to the public in 2004, Levon Helm Studios—which still hosts regular concerts and recording sessions to this day—is a magnificent, rustic space with broad wooden beams and a soaring, vaulted ceiling. Helm and fellow Band-mate Garth Hudson designed the room to be both sonically and socially perfect, an intimate gathering place where musicians and their fans could join in a shared night of musical transcendence.
Staples was born July 10, 1939. Helm was born on May 26, 1940. He died less than a year after these performances, on April 12, 2012.
The other musicians on the album include, from Staples' band, Yvonne Staples (harmony vocals), Donny Gerrard (harmony vocals), Vicki Randle (harmony vocals), Rick Holmstrom (guitar), Jeff Turmes (bass), and Stephen Hodges (drums).
The Levon Helm Band includes Amy Helm (harmony vocals), Larry Campbell (harmony vocals, guitar, mandolin), Teresa Williams (harmony vocals), Brian Mitchell (piano, keyboards), Jim Weider (guitar), Steven Bernstein (trumpet), Jay Collins (tenor sax), Erik Lawrence (baritone sax), Byron Isaacs (bass) and Clark Gayton (trombone).
Watch the clip for "I Wish I Knew How It Would Feel To Be Free" from the album
Tickets to see Staples perform are available here and here.
Listen to "This Is My Country" and "Hand Writing on the Wall" from the album

Latest posts by Best Classic Bands Staff
(see all)