Tom Petty's solo masterpiece, Wildflowers, will be getting an expanded release. The details for the new editions, titled Wildflowers & All the Rest, were officially announced Aug. 20. The multi-format set, arriving Oct. 16 on Warner Records, will include a Super Deluxe Edition with 70 tracks including nine unreleased songs and 34 unreleased versions, available on either 5-CDs or 9-LPs. (See below for the track listing.)
Several of the songs have been released in advance of the collection. On Sept. 10, the first new previously unreleased song, "Confusion Wheel," was shared on streaming services. The song was written in 1994 and, notes the announcement, "eerily captures the uncertainty of 2020 as if it were written yesterday and somehow twists it with infinite hope."
A Deluxe Edition of Wildflowers & All the Rest, on 4-CDs or 7-LPs, features 54 tracks. The release will also be available as a 2-CD and 3-LP set, with 25 tracks.
On the day of the Aug. 20 announcement, a video for the home recording of "Wildflowers" was released.
The official announcement came nearly two months after his daughter, Adria Petty, confirmed it in an interview on June 25 on the Tom Petty Channel on SiriusXM. The new editions arrive Oct. 16.
The original album was released on Nov. 1, 1994, and produced by Petty, Rick Rubin and the Heartbreakers' Mike Campbell. (It's inexplicably been out of print for several years.)
When Adria Petty first shared the news, the collection, still referred to as "the Wildflowers project," was "still not ready," but a first release – a home demo of his "You Don't Know How it Feels" – was premiered on the channel during the June 25 interview. Listen to it below.
The Super Deluxe Edition includes a Rick Rubin introduction, a David Fricke essay, track-by-track for all music and lyrics to all the songs, a hardbound book, cloth patch of Wildflowers logo, sticker of Wildflowers logo, replica of "Dogs with Wings" tour program (the 1995 Tom Petty and The Heartbreakers tour), hand-written 4-song lyric reprints in a vellum envelope, a litho of new and exclusive art by Blaze Ben Brooks for the song "Only A Broken Heart," and a (numbered) Certificate of Authenticity.
A 9-LP Direct to Consumer, Ultra Deluxe Limited Edition set – only 475 copies will be sold – is available by Petty's website. It includes the same contents as the Super Deluxe Edition, as well as an exclusive unique unisex necklace—hand-made by Maria Sarno in a faux suede pouch, an exclusive lyric book with the illustrations by Blaze Ben Brooks, an exclusive 7" of "You Don't Know How It Feels," packaged in a custom fabric bag with a metal Wildflowers logo as the closure—designed and made by Los Angeles-based, Made Worn.
Tom Petty—Wildflowers & All The Rest Super Deluxe Edition Track Listing
CD1 – Wildflowers
Wildflowers
You Don't Know How It Feels
Time to Move On
You Wreck Me
It's Good to Be King
Only a Broken Heart
Honey Bee
Don't Fade on Me
Hard on Me
Cabin Down Below
To Find a Friend
A Higher Place
House in the Woods
Crawling Back to You
Wake Up Time
CD2 All The Rest
Something Could Happen
Leaving Virginia Alone
Climb That Hill Blues
Confusion Wheel
California
Harry Green
Hope You Never
Somewhere Under Heaven
Climb That Hill
Hung Up and Overdue
CD3 Home Recordings
There Goes Angela (Dream Away)
You Don't Know How It Feels
California
A Feeling of Peace
Leave Virginia Alone
Crawling Back to You
Don't Fade on Me
Confusion Wheel
A Higher Place
There's a Break in the Rain (Have Love Will Travel)
To Find a Friend
Only a Broken Heart
Wake Up Time
Hung Up and Overdue
Wildflowers
CD4 Wildflowers Live
You Don't Know How It Feels
Honey Bee
To Find a Friend
Walls
Crawling Back to You
Cabin Down Below
Drivin' Down to Georgia
House in the Woods
Girls on LSD
Time to Move On
Wake Up Time
It's Good to Be King
You Wreck Me
Wildflowers
CD5 Alternate Versions (Finding Wildflowers)
A Higher Place
Hard on Me
Cabin Down Below
Crawling Back to You
Only a Broken Heart
Drivin' Down to Georgia
You Wreck Me
It's Good to Be King
House in the Woods
Honey Bee
Girl on LSD
Cabin Down Below (Acoustic Version)
Wildflowers
Don't Fade on Me
Wake Up Time
You Saw Me Comin'
A second song, "There Goes Angela (Dream Away)," premiered on the Petty Channel on Aug. 5. The demo, for the previously unreleased song, was recorded at his home in 1992, more than two years before Wildflowers was released on Nov. 1, 1994.
The track features Petty accompanying himself on guitar and harmonica. "Have a dream on me," sings Petty.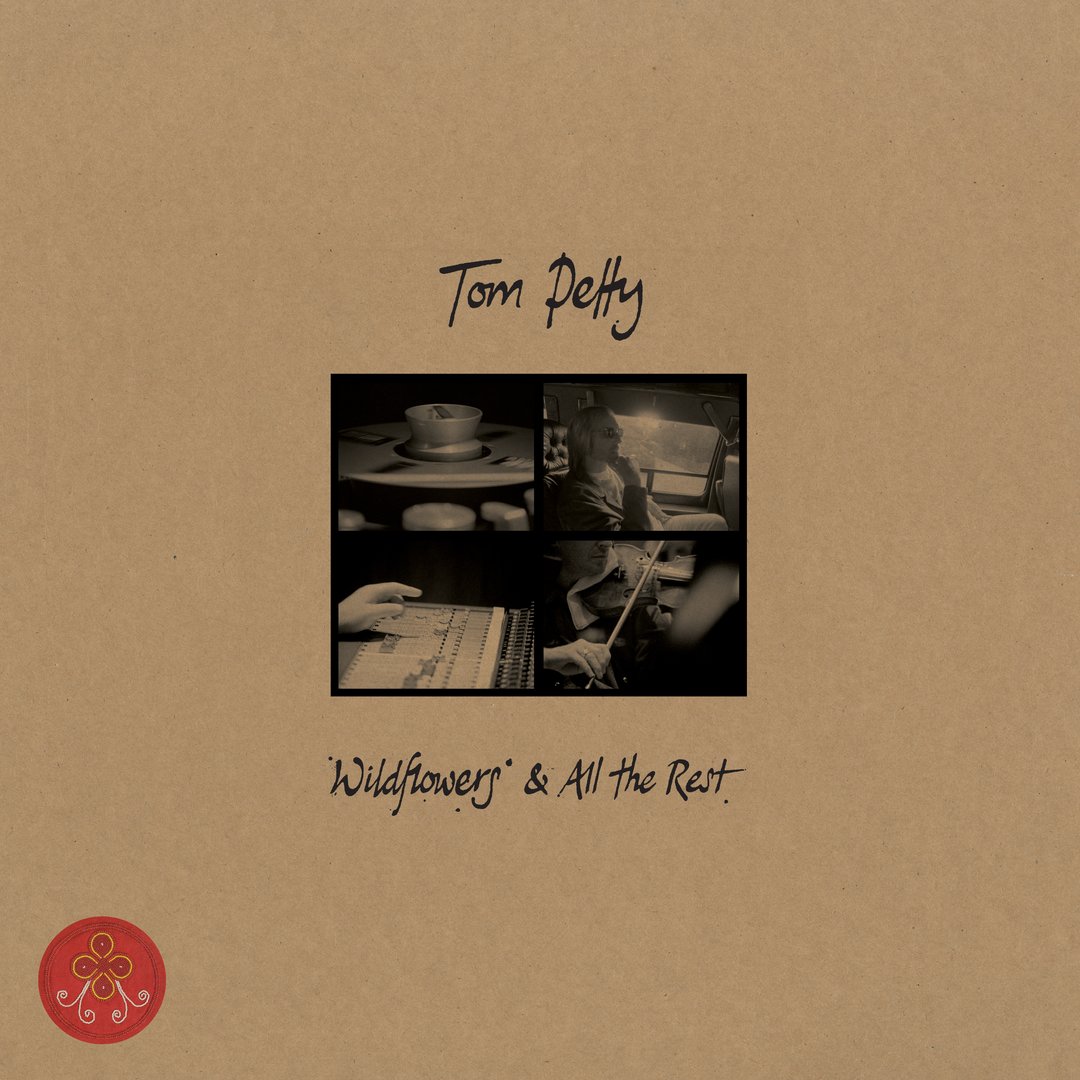 With some reported estate squabbles settled, the Wildflowers project has been overseen by Adria and her sister AnnaKim, in conjunction with Petty's widow, Dana, and the Heartbreakers. Though the LP's 25th anniversary passed in 2019, fans will savor what's to come.
An expanded release of Wildflowers had been discussed for quite some time. Adria Petty said, "[We look forward to putting] this masterpiece in the framing that it deserved." The finished set will include home recordings and demos. The team decided to put the "You Don't Know How it Feels" demo out now because "fans have been waiting for this for such a long time," she said.
"We don't have my dad's brilliant ears and eyes," she said, "but as we were playing the demos, this one put everyone feeling really good. We get to [hear] my dad unpolished. This song is really cool because you see it coming right out of his notebook."
The news had been teased earlier this summer on Petty's website and on YouTube, which featured an image of a wolf-like figure dressed in human clothing with the phrase "Most Things That I Worry 'Bout Never Happen Anyway," a lyric from the album's "Crawling Back to You." As a result, the members of the Facebook group Tom Petty Nation speculated on what the release would entail.
Petty died on October 2, 2017, one week to the day after he and the Heartbreakers completed their 40th anniversary tour.
In our Album Rewind of Wildflowers, our reviewer called it Petty's "finest hour as a recording artist and darkest as a songwriter." The Nov. 1, 1994 release was his 10th album and first under a new contract with Warner Bros. Records. Among the original's 15 songs are such Petty favorites as "You Don't Know How it Feels," "You Wreck Me," "Time to Move On," and the beautiful title cut.
Listen to the home recording, with slightly different lyrics
Watch the video which premiered on YouTube on June 26

Latest posts by Best Classic Bands Staff
(see all)