Blues Image's 'Ride Captain Ride': A Tale of 73 Men
by Jeff Tamarkin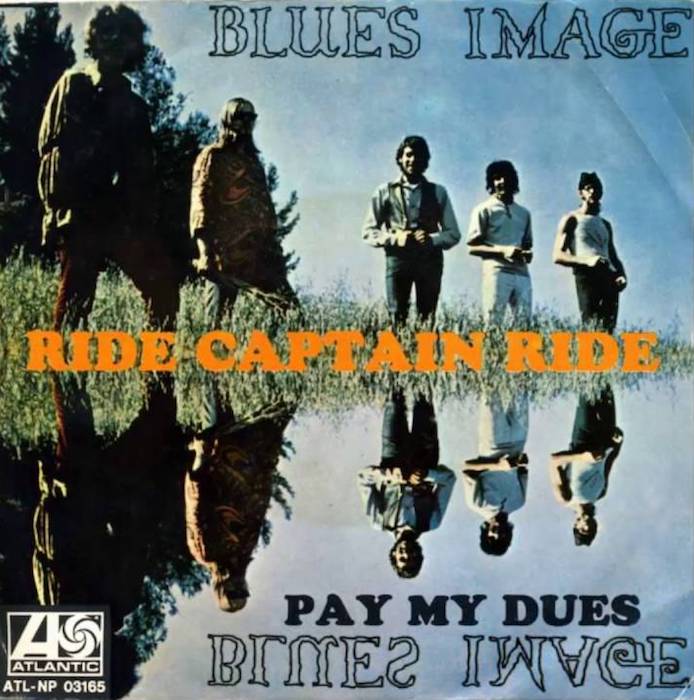 Why does Blues Image's one and only hit, 1970's "Ride Captain Ride," begin with the lyric, "Seventy-three men sailed up from the San Francisco Bay?" You might not make the connection at first, but it has something to do with the keyboard lick that takes up the first 15 seconds of the song.
That keyboard that you hear on the #4 single was a Fender Rhodes, an early electric piano, and although Frank "Skip" Konte was the band's keyboardist, the instrument actually belonged to Blues Image's guitarist and singer, Mike Pinera. The pair was in the studio recording what would become the followup to their self-titled debut album for Atco Records when they started fooling around with the now-very-familiar opening keyboard line. They both liked it, but Pinera, it seems, was having trouble coming up with words for the new song.
He looked at the keyboard right in front of him, which, unlike a conventional piano, had 73 keys. From there, he has told the story often, "the song wrote itself."
Some have theorized that the story line of "Ride Captain Ride" is based on the voyage of Sir Francis Drake, who explored the west coast of what is now the United States, but Pinera has shot that idea down. "Ride Captain Ride," he's insisted, is entirely fictionalized. "It's from my imagination," Mike Pinera has said.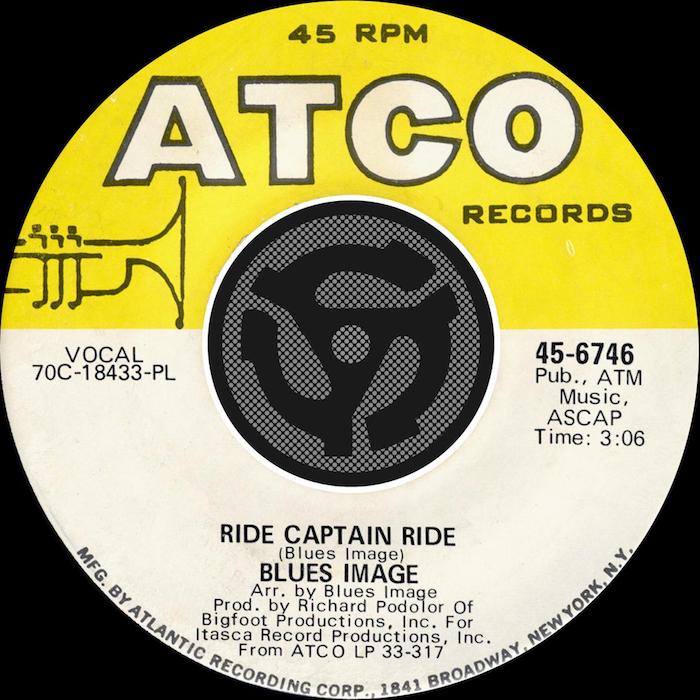 Wherever the idea came from, it came quickly, and the completed song found its way to the group's second, Richard Podolor-produced Atco album, Open, and to a single, where it was backed with the tune "Pay My Dues." "Ride Captain Ride" reached the Billboard Hot 100 on May 9, 1970, and quickly ascended into the top 10, where it peaked at #4 on July 18. It was certified Gold by the RIAA on Aug. 4.
Related: See where "Ride Captain Ride" ranked among the year's biggest hits
As for that crisp, economical guitar solo midway, contrary to popular assumption, it was not played by Pinera but rather by Kent Henry, who would next join Steppenwolf. Pinera, who performed the more distorted solo toward the end of the record, would himself go on to bigger things, first joining Iron Butterfly (replacing Erik Braun for the band's fourth album, Metamorphosis) and later forming Ramatam and joining up with Alice Cooper's band. He later worked with the video medium and launched the Classic Rock All-Stars, a band that consists of former members of '60s-'70s rock bands of some renown.
Blues Image's "Ride Captain Ride" has remained a staple of oldies radio both terrestrial and cyber, and has been covered by bands as diverse as Phish and Blood, Sweat and Tears. (You can watch both of those bands' covers below.)
Blues Image squeaked into the charts one last time several months after their hit, with a track called "Gas Lamps and Clay," then sailed off on their mystery ship.
Watch the official video of Blues Image's "Ride Captain Ride"
Bonus video: Watch Blood, Sweat and Tears cover the tune in 1976
And now, a more recent cover, by Phish
Finally, listen to Blues Image's original studio version
Related: The 50 best rock albums of 1970

Latest posts by Jeff Tamarkin
(see all)