'Wildflowers': Tom Petty's Heartbroken Solo Masterpiece
by Sam Sutherland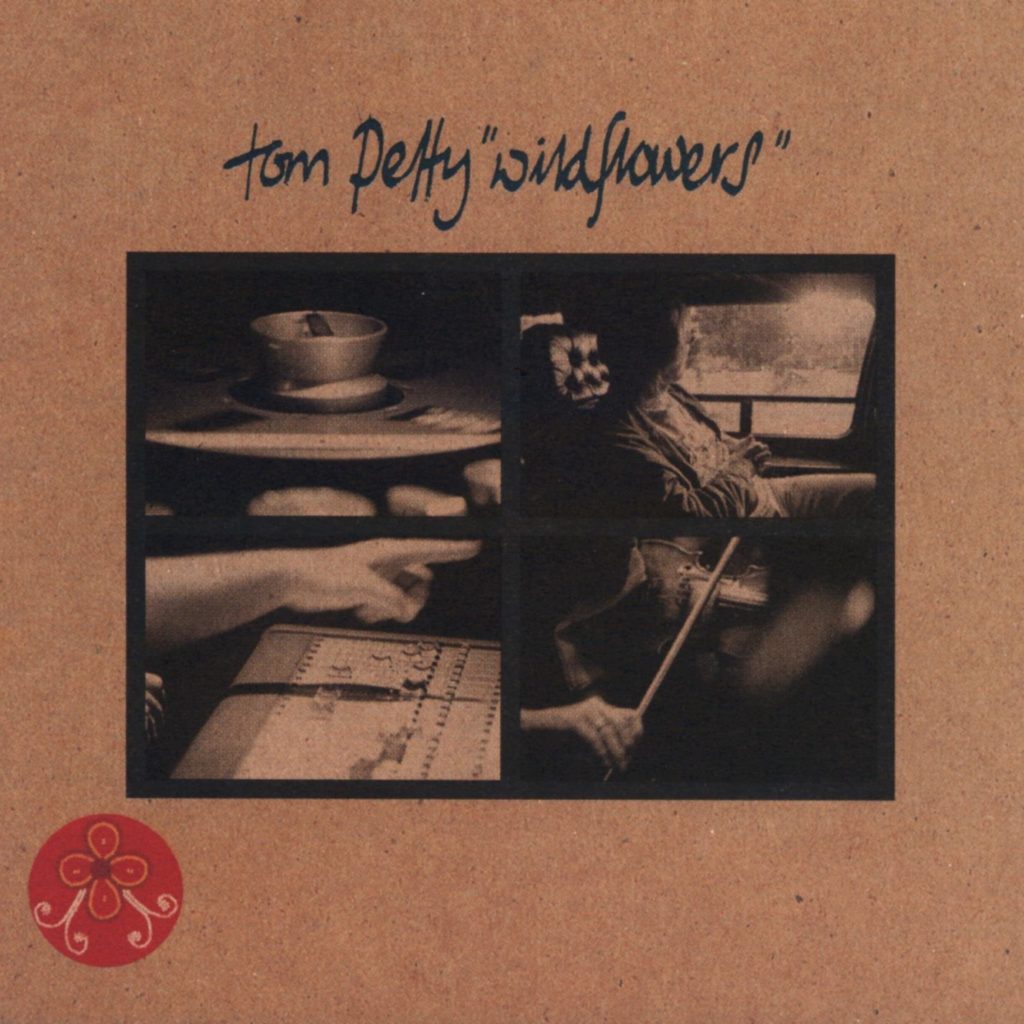 Wildflowers is the finest hour for Tom Petty as a recording artist and darkest as a songwriter. His 10th album and first under a new Warner Bros. Records contract, the 1994 set offered 15 songs as varied and nuanced as any he would write, unified by an underlying sense of loss. There were flashes of rock energy in the reliably fine musicianship and familiar sparks of sardonic humor, but Wildflowers' most distinctive songs revealed glimpses of defeat and exhaustion new to his work. [The album received a lavish expansion on Oct. 16, 2020.]
As sessions began in 1992, Petty was no longer the scrappy outsider and rock classicist who led his Gainesville, Fla., bandmates to L.A.'s promised land in the mid-'70s. Now in his early 40s, he was rock royalty himself, standing beside Messrs. Dylan, Harrison, Lynne and Orbison in the Traveling Wilburys, and leading his own best-of-breed Heartbreakers. But his platinum albums, ticket sales and radio hits had come at a personal cost. His marriage of 18 years was unraveling, held together only by fraying threads of concern for his daughters and guilt over his career's impact on his family. That private drama fueled a prolific burst of songwriting marked by a dark tonal shift.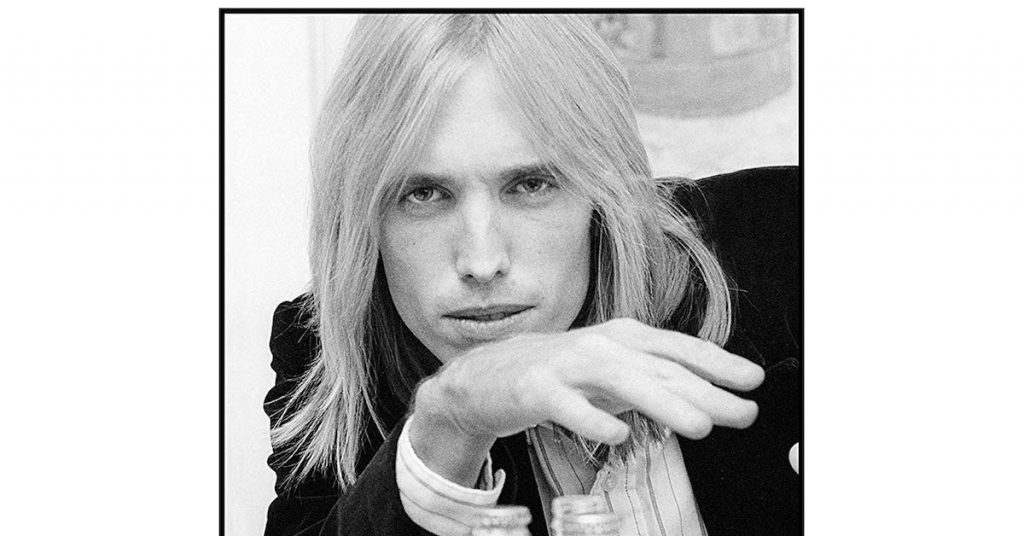 Petty's decision to produce his first Warner full-length as a solo rather than band album was motivated by the desire for a looser framework less tethered to his then six-piece band. Such had been the case when Petty, Heartbreakers guitarist Mike Campbell and Petty's fellow Wilbury, producer Jeff Lynne, had recorded his first solo set, 1989's Full Moon Fever. This time out, Petty and Campbell teamed with producer Rick Rubin, now successfully established beyond his early hip-hop and rap base.
Beyond his fan's enthusiasm for his client, Rubin's most consequential contribution to the sessions was his skill at framing the material with an aural intimacy that prefigured Johnny Cash's transformative American Recording album. In contrast to the lush, widescreen sweep Lynne established for Full Moon Fever and its follow-up, Into the Great Wide Open, Rubin pulled sonic focus into extreme close-ups: Guitars and keyboards are often close-miked and lush while Petty's voice is brought forward, looming over the mix.
Listen to the home recording and the subsequent studio version of the title track
That balance of high-definition detail and vocal immediacy animates the opening title track, a tender lullaby that highlights Petty's acoustic guitar and vocal so artfully that its gradual accretion of instruments—rippling piano and harpsichord, harmonium, bass, and percussion, culminating in Michael Kamen's silken string arrangement—is truly subliminal.
The wistful benediction of "Wildflowers" gives way to stark desolation on "You Don't Know How It Feels," the album's first single and a stunning exercise in slow-burning, foursquare rock. With Petty on acoustic and electric guitars, harmonica and bass, the arrangement moves at a dirge's pace beneath the singer's bleary invitation to take a "midnight ride" to escape romantic abandonment. "But let me get to the point, let's roll another joint/And turn the radio loud, I'm too alone to be proud," Petty pleads on a chorus that does double-duty as sing-along and existential surrender, concluding, "You don't know how it feels to be me."
In programming the Nov. 1, 1994 release, Petty and his partners alternate between quieter acoustic reveries and tougher electric tracks closer to the Heartbreakers' core sound. Thus, the stomping attack of "You Don't Know How It Feels" yields to the lighter, lyrical "Time To Move On" before veering back into power chords and cymbal crashes on "You Wreck Me," a fleet rocker built with his full band's live sets in plain view, its lyrics glancing backwards with imagery evoking lost youth. Even as he taps into a trope resonant with his own early hits ("Tonight we ride, right or wrong…on a radio song…"), Petty invokes a bond both seductive and destructive, tugging at a thread of comingled passion and disillusionment that runs through much of the album.
The album's second single, "You Wreck Me," shares its electric energy and second-person pillow talk with "Honey Bee" and "Cabin Down Below." Deeper emotional traction follows when Petty turns inward on quieter songs that dolly in for a closer look at his distress. "It's Good to Be King" is a minor-keyed reality check, a confession that daydreams are only brief respites at best in a melancholy twist on Mel Brooks' punchline, imagining and then dismissing power, wealth, and love as within reach.
"Yeah, I'll be king when dogs get wings," Petty mordantly comments. Pulled as the album's third single, the song both conveys and mocks its regal mirage with another elegant Kamen orchestral arrangement while backlighting a recurrent subtext of loneliness and emotional distance that surfaces more explicitly on deep cuts revealing those troubled emotions.
"Only a Broken Heart" confronts a relationship in crisis, wishing "to start all over again/To clean up my mistakes." On "Don't Fade on Me," he pleads for reconnection while alluding to his partner's own emotional unraveling. "Hard on Me" finds the singer struggling "to hold on to tomorrow" for his "little girl" even as his partner hardens her antagonism toward him.
The music varies in pace and feel, thanks to a deceptively large musical cast that includes most of the Heartbreakers alongside additional percussion, string and horn players. Yet the sense of connective emotional tissue is there in every other track. "To Find a Friend," with Ringo Starr guesting on drums, covered elsewhere by future Heartbreaker Steve Ferrone, is a startling projection of its author's inner vision as Petty baldly reports, "In the middle of his life/He left his wife/And ran off to be bad/Boy, it was sad…"
That droll sketch of desertion is countered by "A Higher Place," an earnest and urgent mission statement that suggests an inner dialogue.
These tensions ultimately resolve on the album's closing track, "Wake Up Time," an elegiac ballad that measures the toll of time and heartbreak against Kamen's most expansive and sympathetic orchestral chart. The song's weary but clear-eyed sense of acceptance can't extinguish a melancholy that lingers over the entire set.
It's not reductive to summarize Wildflowers as Petty's "divorce album," given the historical record. Petty himself flatly confirmed it as such to biographer Warren Zanes, as did Petty's eldest daughter. Recalling the first time she heard the tracks, Adria Petty told Zanes she knew her parents' marriage was over, even if they were then still tenuously holding on.
As for the album's stature in Petty's rich catalog of solo and band releases, making the best case for Wildflowers as his strongest album is Tom Petty himself. He declared it his favorite in 2005 in an interview with American Songwriter's Paul Zollo, asserting it was made "at the top of my game as far as craft and inspiration colliding at the same moment." Its generous song list only hinted at the virtual torrent of material he was creating during this period, reflected in the shelf of material left behind when he was talked out of releasing it as a double album. Some of those tracks would surface on his subsequent soundtrack set, She's The One, recorded with the Heartbreakers.
Listen to the live version of one of those songs, "Walls" that is featured on the expanded edition of Wildflowers
In the last years of his life, with triumphant tours and albums to buoy his confidence, Petty proposed an ambitious reissue that would literally double down on Wildflowers as a two-disc package and an anniversary tour that would have Petty and the Heartbreakers performing the album in its entirety. His untimely death in 2017 cut short that live victory lap.
Bonus Video: Watch the final live performance of "Wildflowers" from the Hollywood Bowl, 9/25/17
Related: Our Album Rewind of Tom Petty and the Heartbreakers' Damn the Torpedoes

Latest posts by Sam Sutherland
(see all)