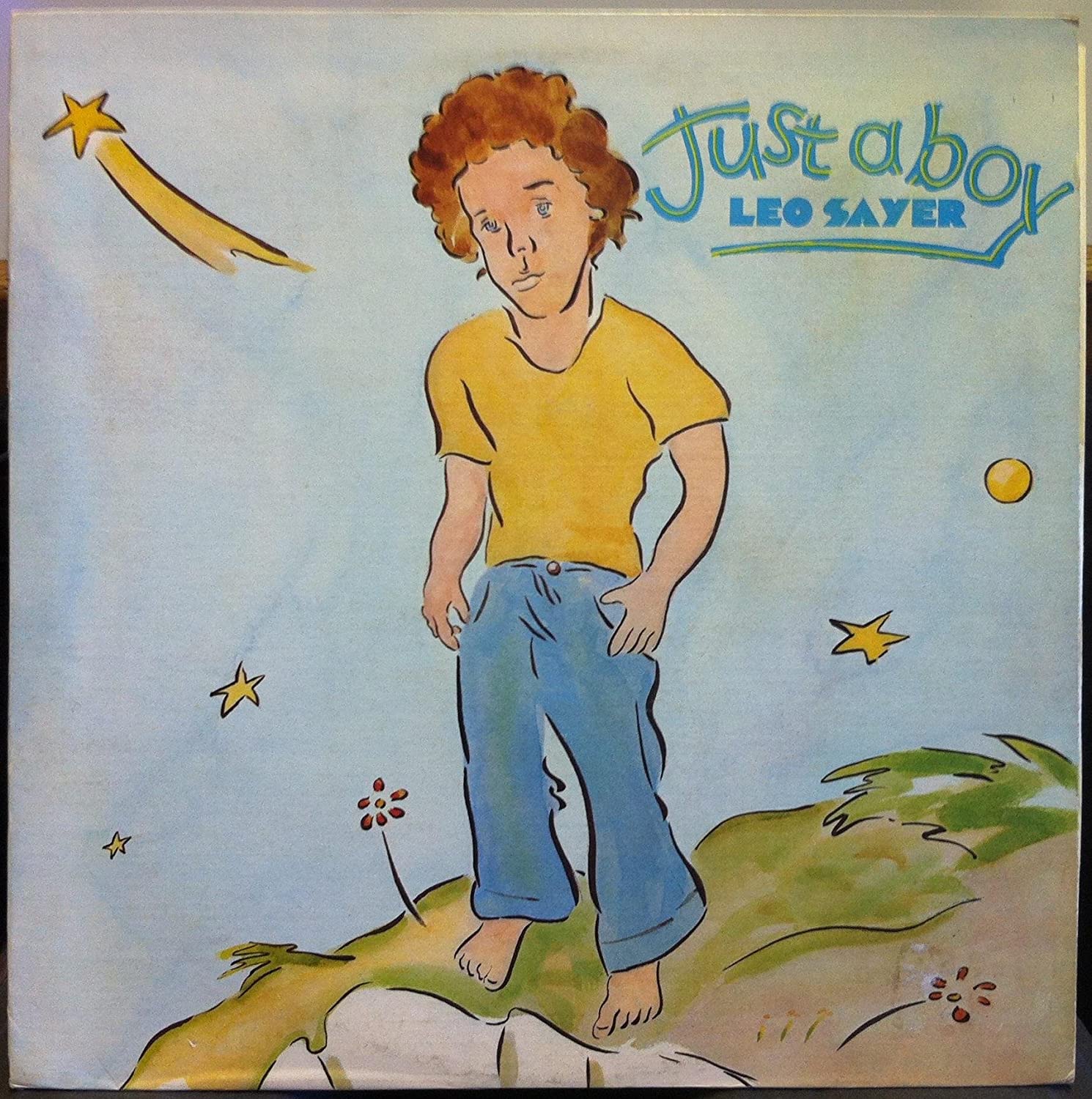 Best known as the tussle-haired singer with a decidedly homeboy image, Leo Sayer made his mark on the pop charts at a difficult time, at least as far as his innocent, unobtrusive sound was concerned. With disco in full flourish and big-haired bands touting their over-the-top theatrics and staged spectacles, the music biz was preoccupied with glitz and glam, posturing and posing. Consequently, when Sayer entered the fray, it was something of a wonder that he was not only able to seize attention, but also make a credible impact of his own.
Sayer's first album, Silverbird, initiated that effort, having spawned his first hit, "The Show Must Go On." Nevertheless, Sayer's penchant for appearing on stage in facial makeup and a French pierrot clown costume—the garb normally associated with mimes and other stylized comic personalities—threatened to limit his larger appeal and put him in a niche. Consequently, there was a lot riding on that first album's followup, humbly titled Just a Boy. Happily, it actually provided his big breakthrough.
As before, the songs were co-composed by Sayer and his budding songwriter compatriot, David Courtney. It was also overseen by his influential manager, former teen idol Adam Faith. Released in the U.S. in January 1975, it birthed no less than three of Sayer's signature songs, "Long Tall Glasses (I Can Dance)," "One Man Band" and "Giving It All Away."
While Sayer had no trouble racking up hits on his own, their success was initially nurtured by the fact that Roger Daltrey sourced the latter two tracks for his first individual album, 1973's Daltrey, and in so doing, effectively set the stage for Sayer an entire year before. The latter song seemed especially auspicious, given a lyric that went, "I paid all my dues so I picked up my shoes, I got up and walked away," an early indication that Daltrey's solo foray might have meant a break with the Who and a new emphasis on independence.
Related: Our Album Rewind of Daltrey's solo debut
In truth, Sayer's songs were written from his own unequivocal personal perspective. "Giving It All Away" shares a happenstance and humility tempered through a compelling chorus, and beautiful orchestration. The singer seems to concede the inevitable, that his fate is clearly in the hands of a higher order and, as a result, he's willing to do what it takes simply to survive. "Just a boy, giving it all away…"
"In My Life," "Solo" and "When I Came Home This Morning" reinforced that notion as well.
Likewise, "One Man Band" carries that feeling of isolation and insecurity another step further. Putting himself in the unlikely role of an impoverished street urchin, Sayer sings from a position of seeming disadvantage.
"I'm a one-man band, nobody cares nor understands, is there anybody out there wanna lend a hand, to my one-man band…" It's a simple, unassuming refrain, but one that clearly connects in terms of empathy and understanding.
Related: The #1 singles of 1974
Notably, then, "Long Tall Glasses (I Can Dance)" strikes a more upbeat tone, its bottleneck guitar and perky pacing clearly in sync with Sayer's whimsical stage persona. The album cover drew on that impression with a painting of a lost-looking lad who appears slightly forlorn, but perhaps also unperturbed at the possibilities of where life was leading him.
Indeed, Sayer's second album found him at the cusp of a career that would lead to even greater glories (i.e., his fourth album, Endless Flight, which would produce two of his biggest hits of all, "You Make Me Feel Like Dancing" and "When I Need You"), while also ensuring his stature as a staple on the '70s singles charts.
Indeed, this "boy" was well on his way to musical maturity.
Watch Leo Sayer perform "One Man Band" live in 1974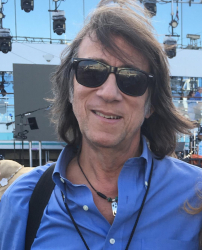 Latest posts by Lee Zimmerman
(see all)