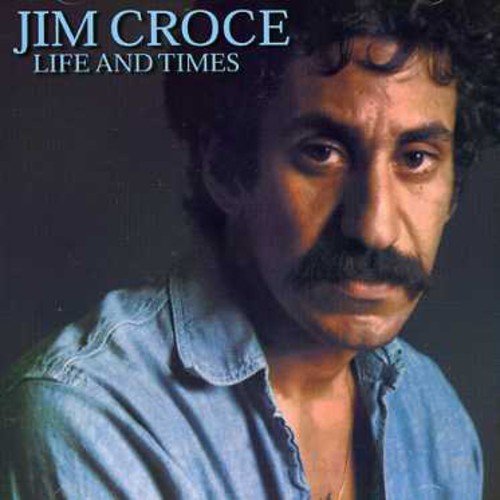 Scores of singer-songwriters came to prominence in the 1970s and no short list would omit such superstars of the genre as James Taylor, Carole King, Jackson Browne, Joni Mitchell, Cat Stevens and Carly Simon.
And then there's Jim Croce, who in 15 brief months achieved stardom that came to a sudden, tragic end.
The Philadelphia native, born on January 10, 1943, had spent a number of years pursuing his craft, first during his time at Villanova University (where he was friends with a fellow student, Don McLean). It was then that he learned a valuable skill that informed the records he later made: being able to perform "anything that the people wanted to hear," while playing the fraternity party circuit, he later explained.
He also spent time playing as a duo with his wife, Ingrid. During those years he worked a variety of blue collar jobs to keep their heads afloat and met the kinds of characters he would later write about in such songs as "Workin' at the Car Wash Blues" and "Top Hat Bar and Grille."
His break came when he began working with a college friend, Tommy West, who had formed a production team with Terry Cashman, and was subsequently signed to a deal with ABC Records. Croce's 1972 album You Don't Mess Around with Jim included the colorful title track with the catchy lyrics about a pool hustler.
You don't tug on Superman's cape
You don't spit into the wind
You don't pull the mask off the old Lone Ranger
And you don't mess around with Jim
The song was released as a single in June and on September 9 reached #7 on the Record World magazine Singles Chart. (It peaked at #8 on Billboard.) In its review, Record World's wrote: "it appears another star is born."
Watch Croce and his accompanist, Maury Muehleisen, perform the song on The Dick Cavett Show in September 1972
Next up from the album was "Operator (That's Not the Way it Feels)," which reached #10 on Record World (#17 on Billboard).
Related: Our Album Rewind of You Don't Mess Around With Jim
In 1973, "One Less Set of Footsteps," a first single released prior to a follow-up album achieved only modest success. But on March 20, ABC Records issued "Bad, Bad Leroy Brown." The catchy song enjoyed a steady ascent up the charts and on July 21 it hit #1. Both songs were included on his July album, Life and Times. Croce explains below how the song came about.
Just two months later, on Sept. 20, Croce died while on tour when his plane crashed just after take-off in Natchitoches, LA. Also killed were Muehleisen, his manager, road manager, comedian George Stevens who was Croce's opening act, and the pilot.
The next day, his label released "I Got a Name," the theme song to a movie, The Last American Hero, about NASCAR driver Junior Johnson. (The I Got a Name album arrived on Dec. 1.) The song rose to #5 on the Record World chart (#10 on Billboard).
Its success was likely impeded by the release of another single, "Time in a Bottle," in November. As Record World wrote of the latter in its Nov. 17 issue: "Released by popular demand out of his first album, tune is already sweeping the country on a wave of emotion. An instant classic and an extremely moving record."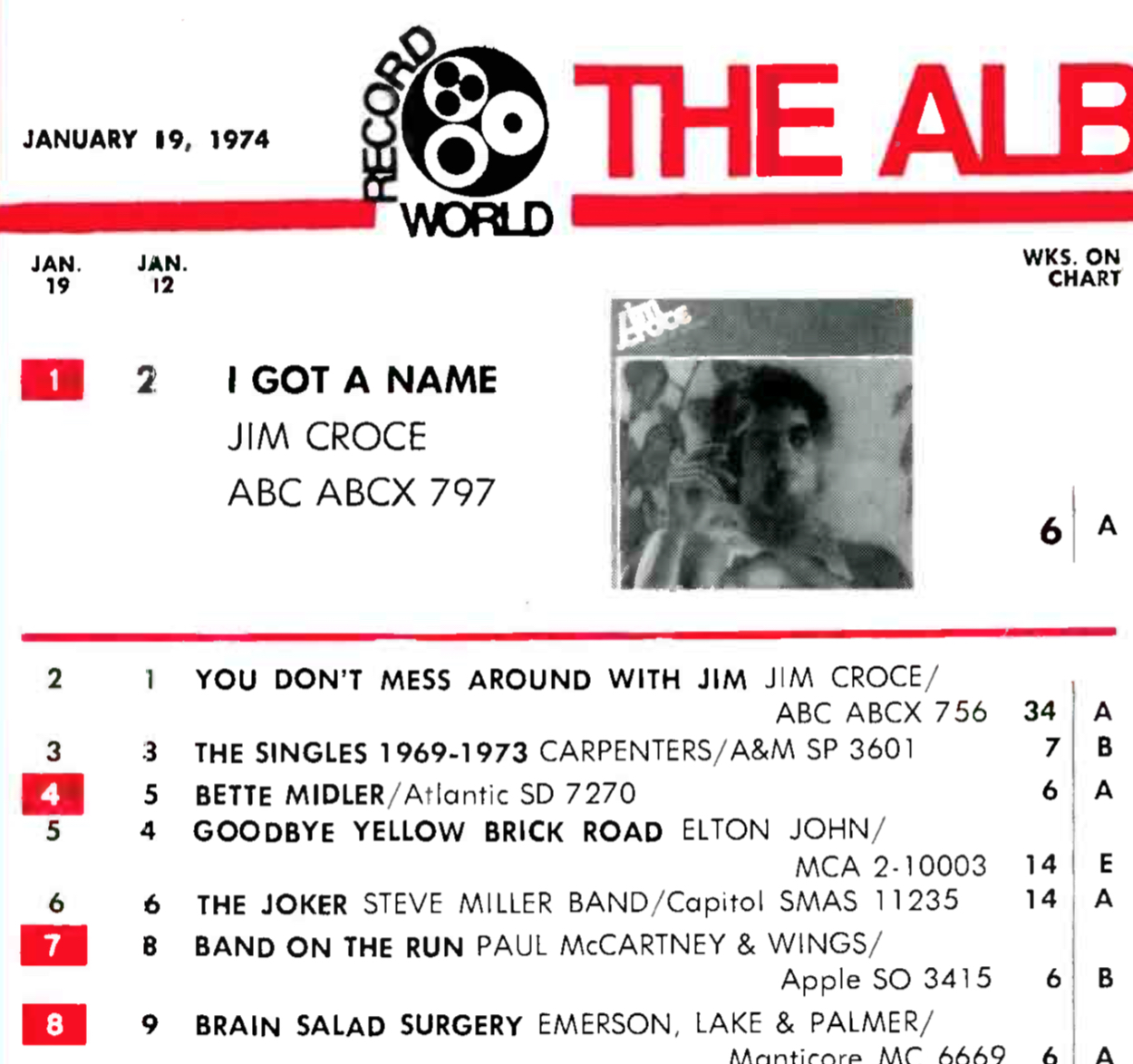 In just eight weeks, on Jan. 5, 1974, the song became a posthumous, #1 hit. Two weeks later, Croce albums were #1 and #2 on the sales charts, ahead of new releases by superstars the Carpenters, Elton John, Paul McCartney and others.
Related: What were the biggest radio hits of 1973?
In just over one year as a national presence, Croce became a beloved artist whose songs of colorful characters still play and resonate with fans. At 30, he was just coming into his own as the singer-songwriter movement developed. We can only wonder what might have been.

Latest posts by Best Classic Bands Staff
(see all)