Roger Daltrey's Solo Debut @50: Doing A Favor
by Mark Leviton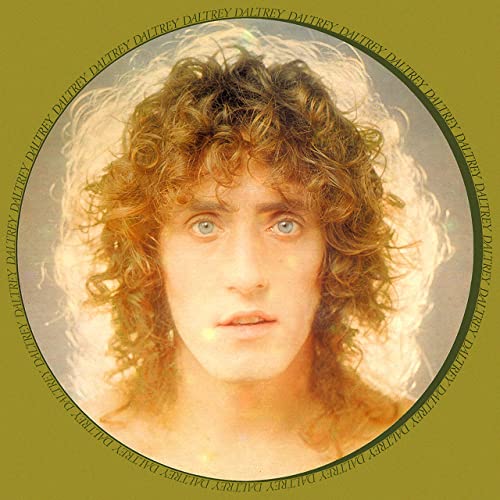 The Who's lead singer, Roger Daltrey, never intended to record outside the group, or have any kind of solo career. The appearance of the 10-song Daltrey LP on April 20, 1973, was the result of serendipity and a little casual work. "I was only doing a favor to help a friend of mine, Adam Faith," he told the journalist Charles Charlesworth in 1997. "I never felt comfortable outside The Who…if I was out there singing but not with The Who, I had to make sure I was singing stuff The Who would never, ever do."
Faith (real name Terence Wright), a '60s British teen idol and hitmaker who'd turned to managing careers and producing, brought the singer-songwriter team of Leo Sayer and David Courtney (real name David Cohen) to Daltrey's home studio, set up in a barn on his property in East Sussex, to do some song demos. Who's Next had been released in 1971, but Daltrey's band was now off the road while Pete Townshend developed Quadrophenia. Daltrey, who "had bugger all to do" with no Who project, engineered the Sayer session in October 1972, and was impressed by the songs from these unknowns. Surprised that Faith had been unable to secure them a record label contract for such "fucking brilliant" material, Daltrey casually said, "We've got six demos. What about if you give me three or four songs and I'll record them?" He figured he might open some doors for Sayer, who was the singer in the writing duo.
A month or two later, 10 songs were written, assembled and demonstrated on a piano in The Barn. "We had the album finished in three weeks…with the orchestra [overdubbed in London] and everything," Daltrey told Charlesworth. "And it was out in March. It's still the best solo album I ever made. It was fresh and completely unpretentious. We didn't even have time to tune the piano!"
Courtney played that piano, Daltrey a bit of acoustic guitar, Dave Wintour was on bass, and two members of Argent, guitarist Russ Ballard and drummer Bob Henrit, filled out the band. There were a few overdubbed instrumental parts, including B.J. Cole's steel guitar, Dave Arbus' violin and guitar by Jimmy Page on a track eventually relegated to a B-side, "There is Love." Del Newman, who had worked with Cat Stevens, Elton John, Rod Stewart and many others, did the string arrangements, and Courtney and Faith were listed as producers on the finished product.
In April 1973 Roger performed his current top 10 hit single "Giving It All Away" on the BBC's Top of the Pops television show. But in the U.S. the single barely scraped into Billboard's Hot 100. Despite the huge popularity of The Who in America, Daltrey's solo success had created a rift between The Who's managers Chris Stamp and Kit Lambert (who also ran the band's U.K. label Track) and Daltrey. They were worried The Who might split, or become a hybrid act in the mold of Rod Stewart and Faces. Some believe they quietly did what they could to scuttle Daltrey at MCA, the label that released it and The Who's albums in America. It peaked at #45.
Before long, Stamp and Lambert were out and Track employee and tour maven Bill Curbishley moved into Who/Daltrey management, naming his company Trinifold.
At a svelte 38 minutes in length, Daltrey wastes nothing. It leads with "One Man Band," which was also Leo Sayer's debut single when he finally released his own recording in mid-1974. Daltrey's vocal is characteristically authoritative: As with The Who, he's as much an actor as singer, inhabiting every lyric. The story of a street musician is reprised at the end of the album, giving the album a circular structure. The whole album's lyrics revolve around an overall concept—the underappreciated, struggling musician—well-suited to Daltrey's emotive powers.
"The Way of the World," one of two songs written by Faith and Courtney without Sayer, features some good double-tracked vocal effects, Daltrey reaching into his high register as he does in Who songs like "Bargain." The arrangement is simple but powerful, the block piano chords reminiscent of Procol Harum's "The Devil Came From Kansas." Daltrey sings, "You live for yourself and you think you're a star/But nobody knows who you are/You're living a life that puts you alone/But you know that's the way of the world." Dave Arbus, who'd been a key player in the British band East of Eden and played the fiery violin solo at the end of The Who's "Baba O'Riley," lays down some beautiful lines when he enters after about a minute, and Ballard's guitar solo is sharp and melodic.
Related: Our Album Rewind of Sayer's Just a Boy
"You Are Yourself" benefits mightily from the string orchestra. Daltrey's vocal is loose and conversational: "The world is full of lonely people/And lonely people often dream." There's some especially dramatic drumming, and Courtney's upright piano is pithy. During the last minute, Daltrey's voice goes into an echo chamber while the strings swirl around him.
Daltrey's acoustic guitar leads off "Thinking," with Cole's steel guitar entering not long after (his solo at the two-minute mark is spectacular). The overall performance is fine, but the song itself is one of the weakest on the album. (When released as a single it sank without a trace.) The other Faith-Courtney co-write, "You and Me," closes the LP side. Daltrey sings so quietly and calmly it doesn't even sound like him at first. There are only eight short lines of lyric before Del Newman's strings take over, cellos laying the groundwork and violins soaring above. It's unlike anything else in Daltrey's catalog, a haunting, crystalline miniature.
"It's a Hard Life" continues the theme of loneliness and failure on Daltrey's second side: "nobody understands you/they leave you hanging around/you waste all your days." Daltrey really opens up his voice for "It's a hard life/up on the road" at the climax, recalling the power of his Who's Next work.
The strings segue the track into "Giving It All Away," which has a fantastic coil-and-release arrangement and is the most Townshend-like of the Sayer-Courtney compositions. Daltrey, with Henrit's tympani-like drums and the string orchestra as main accompaniment, turns it into an epic tale of regret and sorrow.
"The Story So Far" starts with a lovely McCartney-ish melody, and moves into a pleasantly rollicking reggae beat, with Wintour's bass prominent. Courtney steps aside as Ballard lays down a showy, cleverly old-timey piano solo. The Roy Young Band takes on the instrumental lead role for the last minute, the only appearance of brass on the LP. Young himself had been recording since the '50s, played with Cliff Richard, toured with the Beatles, and was right-hand-man in Cliff Bennett and the Rebel Rousers, who'd scored a U.K. hit with the Paul McCartney-produced version of "Got to Get You Into My Life."
"The Story So Far" is a wonderful change of pace for the album, and sets up the soulful "Reasons," which follows. The arrangement is faultless, utilizing organ/piano coloration and biting guitar stabs. Daltrey pulls out his whole bag of tricks: sudden falsetto leaps, gritty screams, smoothing and roughening his voice at will. It builds to a big, dramatic climax. As a coda, a "busking on the street" version of "One Man Band" fades in, the sounds of traffic competing with Daltrey's comic scat vocal. It appears the street-singer hasn't given up, despite his complaints and heartache.
The soft-focus, innocent-looking backlit image of Daltrey on the LP cover was taken by his cousin Graham Hughes. In April 1974 Daltrey began filming as the lead in Ken Russell's Tommy with that same half-blank, half-beatific look in his eyes. By the mid-'70s, Sayer was having bigger pop hits than his benefactor, including "You Make Me Feel Like Dancing," "When I Need You" and "Long Tall Glasses." Courtney co-produced Faith's 1974 album I Survive and released his own solo album that same year, but didn't issue any other recordings until 2005.
Roger Daltrey continued to issue solo and collaborative albums, the latest being 2018's As Long As I Have You. He also, of course, maintains his extraordinary 56-year commitment to Pete Townshend and The Who. He published an autobiography, Thanks a Lot Mr. Kibblewhite: My Story, in 2018. He remains the beloved microphone-swinging, big-voiced Cockney front man: "The Who are my band. They always have been."
Watch Daltrey sing "Giving It All Away" in 1973
Related: Daltrey talks about Woodstock, Tommy and more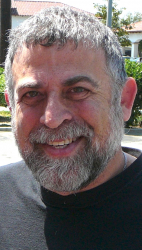 Latest posts by Mark Leviton
(see all)