Free's 'Fire and Water': More Than Just All Right
by Mark Leviton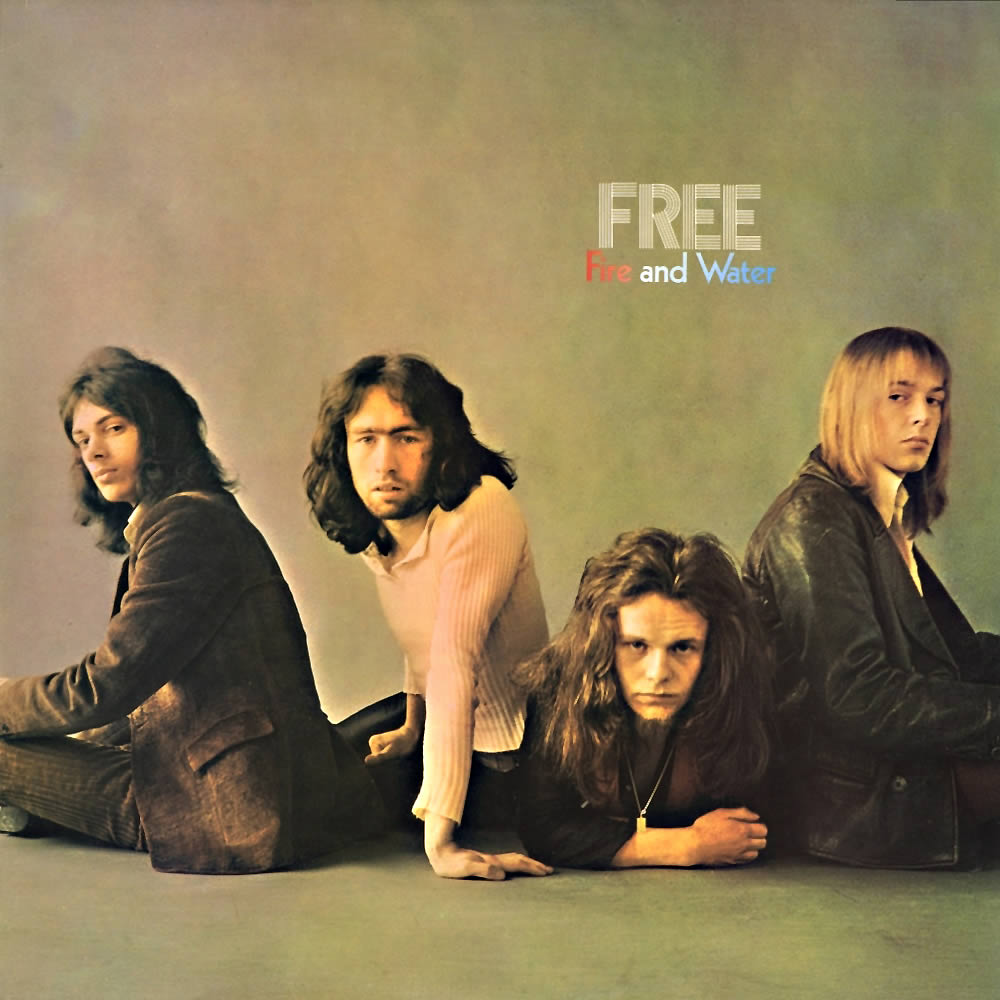 When the British blues-rock four-piece Free entered London's Trident Studios in January 1970 to record their third album, they were in need of a hit. Their first two albums for the artist-friendly Island label (licensed to A&M in America), Tons of Sobs and Free, had both been received in 1969 as critical favorites but underperformed in sales.
Label head Chris Blackwell realized he had an idiosyncratic, and often headstrong, quartet on his hands, as their name suggested—clearly a quality product, but one that struggled to expand its appeal beyond a cult. Despite debuting in America as Blind Faith's opening act during their 1969 tour, Free hadn't broken onto U.S. airwaves.
Listen to the title track from Fire and Water
Although, like most other British bands of the period, Free was obsessed with Chicago blues and the soul of Motown, Atlantic and Stax, they had taken a different and riskier musical path than most of their contemporaries. Rather than fill up every nook and cranny of a hard-rock template to gain power, Free was relatively minimal in their arrangements, relying on a subtle interlocking of instrumental parts and the control of loud-soft dynamics. Creating a remarkably well-balanced sound (despite their occasionally clashing personalities) Free was one of the few groups that might agree with 19th century composer Debussy's assertion that "Music is the silence between the notes."
Vocalist Paul Rodgers combined the raspy funk of James Brown, the frankly sexual swagger of Robert Plant and the versatility and panache of Rod Stewart. His main songwriting partner Andy Fraser, classically trained on piano, played bass like he was the de-facto leader of the group, drawing comparisons to John Entwistle, John McVie and Jack Bruce for his meticulous, highly syncopated approach. He'd been playing professionally since the age of 15, beginning with a stint in John Mayall's Bluesbreakers, and was justifiably confident of his abilities, sometimes to the point of arrogance. Paul Kossoff's guitar work was a highly controlled stream of tremolo, feedback and piercing tones that combined his love of Albert, Freddie and B.B. King with the adventurous, dramatic approach of his friend and mentor Peter Green. On the drums Simon Kirke was a solidly reliable timekeeper who disdained flash for the perfectly inserted snare crack or cymbal punctuation in the style of Charlie Watts.
When the group presented Island with a seven-track LP to be titled Fire and Water after its lead track, Blackwell, finally smelling a hit single, insisted the concluding cut, "All Right Now," be edited down from 5:30, losing a verse and most of its instrumental break. Free detested the idea, but over their protests Blackwell prevailed, thereby creating a massive 45 rpm success that over the years has taken its place with "Satisfaction," "Whole Lotta Love," "Won't Get Fooled Again" and other rock touchstones. In the estimate of writer Phil Sutcliffe, the track "is still played on the radio somewhere in the world every 45 seconds."
Listen to "All Right Now"
Fraser and Rodgers originally composed "All Night Now" to provide a fun audience sing-along for their live shows, to complement their incendiary bring-down-the-house performance of Albert King's Stax-house-band-written "The Hunter." They started with the rousing chorus and worked backward from there. When writing the lyrics to Fraser's music, Rodgers says, "I just put myself in the position of your average bloke chatting up your average chick."
Then Rodgers channeled his favorite American soul singers (Ray Charles, Wilson Pickett, Otis Redding), with macho flair and an intimacy that just leaps out to the listener (much credit to producer John Kelly and engineer Roy Thomas Baker for the crisp, open sound). Kossoff's awesome guitar riff gains drama from its start-stop nature, and the silences and slow-burn rhythm section surrounding it. The single version is terrifically tight, but the long album take showcases even better how Fraser grabs and relinquishes the lead role with his bumping bass, especially during the middle instrumental section, and allows Kossoff room to build an emotionally stark, yet minimal, tremolo-laden solo, while Kirke holds it all together. As an early alternate version included on the Songs of Yesterday boxed set demonstrates, they originally conceived "All Right Now" without the extended instrumental break, something they probably didn't tell Blackwell during their spat over editing the long album version.
Kirke says the recording session itself was a blast, as the normally dour group allowed itself "to be happy for a change," banging maracas, tambourines and woodblocks, singing backup, and incorporating Rodgers' spontaneous yelps and shouts of delight. (And despite what many teenage boys thought at the time, Rodgers sings "Let's move before they raise the parking rate," not "Let's move before they raise the fucking rent.")
But the Fire and Water album, released June 26, 1970, is far more than "All Right Now." "Mr. Big," written by all four members, is an even more impressive demonstration of their ferocious-yet-controlled ethic. It begins with the entry of each instrument separately before Rodgers sings, and achieves a funkiness that seems to emanate from four directions simultaneously. Again, Kossoff solos on the edge of feedback, with his vibrato in full effect, before an enormous, nuanced Fraser bass solo that builds over Kirke and Kossoff's superb backing, juiced up by Rodgers' in-the-moment vocal exhortations.
The album's title track might be its best, with a multi-tracked Kossoff fully off the leash and Rodgers emulating his idol Wilson Pickett (who covered the song a year later). "Remember" is what Rod Stewart's Faces would sound like two years later, while "Heavy Load," "Don't Say You Love Me" and "Oh I Wept" continue the streak of Free's most melancholic ballads, with Rodgers in especially sensitive form.
Related: When Brian Johnson and Robert Plant joined a Paul Rodgers gig
Unfortunately, Kossoff's hard drug addiction began to seriously interfere with his position in the group, as he missed sessions and live gigs. After the Fire and Water follow-up Highway, Free broke up, re-forming briefly without him or Fraser, before Kirke and Rodgers amped up the Free sound with ex-King Crimson bassist Boz Burrell and ex-Mott the Hoople guitarist Mick Ralphs, founding the highly successful Bad Company in 1974. Kossoff fronted the short-lived Back Street Crawler until his death of drug-related heart problems in 1976 at the age of 25. (The 1977 retrospective compilation Koss is a good overview of his group and session work.)
After Free, Fraser played with a number of bands and wrote hits for other performers. Diagnosed with HIV and the rare cancer Kaposi's sarcoma, Fraser continued to produce music until his death in 2015. Rodgers and Kirke are still active, the former with solo projects and as sometime vocalist for Queen, and Kirke running a new version of Bad Company. Neither one ends a gig without playing "All Right Now" one more time.
Bonus Video: Watch Free perform "All Right Now" live at the Isle of Wight in 1970
Through 2023, Free is not in the Rock and Roll Hall of Fame.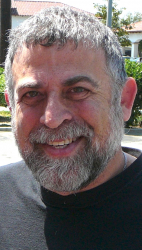 Latest posts by Mark Leviton
(see all)