Of the more than 150 cast members on Saturday Night Live and during his eight seasons on the sketch comedy series, viewers could have a high degree of confidence that when Phil Hartman appeared in a skit it would be worth watching. His SNL castmates referred to him as "the glue." As Lorne Michaels explained, "He kind of held the show together. He gave to everybody and demanded very little."
The much-beloved actor, born Philip Hartmann on September 24, 1948, in Canada, moved to the U.S. with his family when he was ten.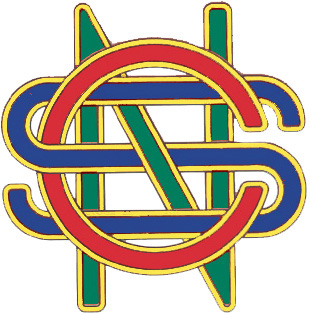 Well before he starred on the stage or screen, he was a graphic artist and is said to have designed more than 40 album covers, including ones for Poco (Legend) and America (History: America's Greatest Hits), thanks to a family connection: his brother, John, managed both bands. Several years later, Hartman designed the interlocking logo for Crosby, Stills and Nash that the group used beginning in the mid-1980s.
His first big acting break came in the mid-'70s when he joined the Los Angeles-based improvisation group, the Groundlings. He became close friends with one of its members, Paul Reubens, and the pair would go on to create the character, Pee Wee Herman, and its various stage and screen incarnations, with Hartman playing the role of Captain Carl.
At age 38, Hartman's acting career wasn't flourishing until he tried out for Saturday Night Live in 1986. He was selected, at his relatively advanced age, to join the series for its 12th season, and remained there for eight years. His improv skills enabled him to play a wide range of characters from Bill Clinton to Ed McMahon ("you are correct, sir!") to Jesus to Frank Sinatra.
"As an actor, I felt I couldn't compete," he once told an interviewer. "I wasn't as cute as the leading man; I wasn't as brilliant as Robin Williams. The one thing I could do was voices and impersonations and weird characters, and there was really no call for that. Except on Saturday Night Live. "
In 1991, TV interviewer Tom Snyder asked him about his ability to do impressions. "I prefer to call them impersonations," he said. "I really try to sound like the people that I impersonate. Occasionally, I'll push towards charicature like my Ed McMahon. I try to do them in an affectionate way."
Watch Hartman and Dana Carvey spoof Johnny Carson's final show as host of The Tonight Show
Hartman's brilliant skills are on full display in the sketches he did as the Anal Retentive Chef. "You're going to need one bell pepper, three onions… exactly two inches in diameter, and seventeen-and-a-third ounces of lean beef, cut into 43 pieces."
His SNL tenure spanned such fellow repertory players as fellow Groundlings alum Jon Lovitz, Dana Carvey, Jan Hooks, Kevin Nealon, Dennis Miller, Victoria Jackson, Mike Myers, Chris Rock, Chris Farley, David Spade, and Adam Sandler.
Watch Hartman as TV host Phil Donahue
Related: Hartman portrayed the mono-syllabic Frankenstein in a memorable holiday sketch
In 1987, Hartman married for the third time, to a model and aspiring actress, Brynn Omdahl, and the couple had two children. During their marriage, she is said to have suffered from substance abuse and a sense of jealousy of his career while hers had stalled.
Hartman was an in-demand voice artist for a variety of film and television productions during his SNL tenure, appearing, for instance, in 52 episodes of The Simpsons. He left SNL in May 1994, following its 19th season, when he was its longest tenured cast member. Of those who had preceded his departure, he said, "It was hard to watch them leave because I sort of felt we were all part of the team that saved the show." He soon joined the cast of NBC sitcom NewsRadio as news archor Bill McNeal.
On May 27, 1998, two weeks after the final episode of the show's fourth season aired, the Hartmans returned home after a night out together. Brynn Hartman fatally shot her husband while he slept. He was just 49 years old. Hours later, she shot and killed herself.
Watch Hartman's opening monologue when he returned to host SNL on Nov. 23, 1996

Latest posts by Best Classic Bands Staff
(see all)