12 Times Dylan Songs Were Used in TV Commercials
by Greg Brodsky
With the surprising news on December 7, 2020, that Bob Dylan had sold his music publishing catalog to Universal Music, many editors chose to use the Bard's own song titles as part of the headline. The deal for a reported $300 million – others insist it was for much more – became an easy target. "Tangled Up in Green" was one. "The Times They Are Ka-Ching-In'" was another.
Dylan's deal was debated in social media with many calling him a sell-out. Even Diane Warren, a phenomenally successful songwriter whose body of work includes no less than nine #1 pop hits that she wrote (or co-wrote), felt compelled to weigh in. "I would never EVER sell my catalogue," she wrote. "It would be like selling my soul and it's not for sale. The money being offered is insane but there is no amount of money that could ever make me do that. It's like selling your kids or something. It's so weird since someone like Dylan doesn't exactly need the money. I have one of the most valuable catalogues in the world… But that catalogue and that writer are not for sale!"
Neither Dylan's reasons nor his finances shouldn't be Warren's concern. He was 79 years old at the time of the announcement and perhaps he was feeling his own mortality and wanted to put his financial house in order for his eventual heirs.
As Best Classic Bands noted in its coverage, "as the music industry eco-system evolves, music publishing has become one of the most valuable assets of record labels and their parent companies. Songs in their catalogs are regularly licensed for use in films, television series and advertising."
From the clips below, you'll see that Dylan has been licensing his repertoire for years in a series of ads for some of the world's most recognizable brands. So music fans shouldn't necessarily be surprised if his extensive song library continues to be monetized. One thing's for sure: "Quinn the Eskimo (The Mighty Quinn)" won't be used for Eskimo Pies. In 2020, the dairy dessert treat was rebranded as Edy's Pie.
Airbnb – "Shelter From the Storm" (2022)
The first ad we've seen since Dylan's publishing deal was made was for the online marketplace for lodging.
Victoria's Secret – "Love Sick" (2007)
When Dylan was asked in 1965 if he "were to sell out his commercial interests, which one would you choose"? "Ladies garments," was his quick witted reply. 40+ years later…
Chobani – "I Want You" (2014)
Bob doesn't appear in the ad that debuted in the Super Bowl.
Google Instant – "Subterranean Homesick Blues" (2010)
The ad made clever use of the legendary promotion film made by D.A. Pennebaker in 1965.
iPod – "Someday Baby" (2006)
The spot tied in with Dylan's new studio album, Modern Times.
Kohl's – "Forever Young" (Cover) (2013)
This one pulls at the heart strings. Damn onions…
Pepsi – "Forever Young" (with Will.I.Am) (2009)
This use of the song debuted during the Super Bowl. The tagline? "Every generation refreshes the world."
Brother Printers – "The Times They Are A-Changin'" (2012)
Imagine how long this must've taken to produce.
Cadillac/XM – "(Instrumental)" (2007)
It's the rare instance where Dylan is interacting with the advertised product. He's seen behind the wheel and serves as the ad's narrator. "Nothing goes better with a Cadillac than a long ride to nowhere full of the right music."
Chrysler – "(Instrumental)" (2014)
Another car commercial, again with Bob starring amid iconic American images. "What Detroit created was a first and became an inspiration to the rest of the world. You can't import the heart and soul of every man and woman working on the line."
Co-operative Group – "Blowin' in the Wind" (2009)
The multi-faceted British company used the 1962 classic as the centerpiece of a re-branding campaign.
Travelers – "If Not For You" (2020)
The tagline for the latest ad using Dylan's music speaks to what we've all gone through in 2020: "All we have is each other."
Bonus:
IBM – No music (2016)
Bob shows off his acting chops. "Maybe we should write a song together."
Tickets to see Dylan in concert are available here and here.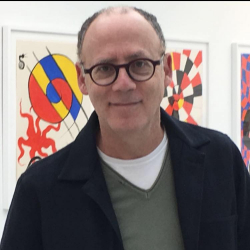 Latest posts by Greg Brodsky
(see all)