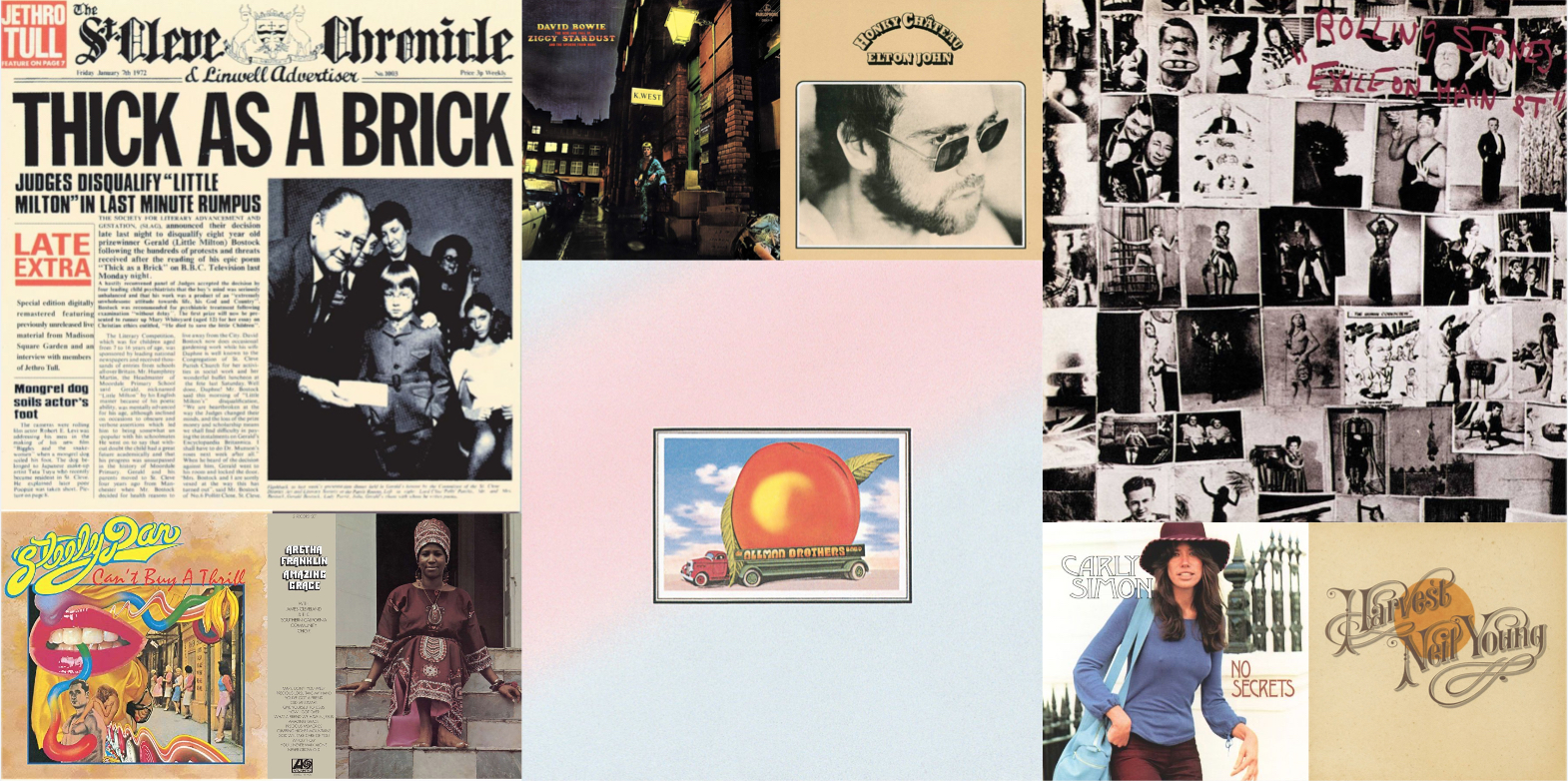 By the start of 1972, the major artists and styles of the '60s were beginning to give way to new names that would come to dominate the still-unfolding decade. Artists such as David Bowie, Elton John, Eagles and Michael Jackson each had multiple hits this year, and changes were definitely in the air.
Still, in this timeline, you'll see many familiar artists that '60s rock fans had loved, including former members of the Beatles and bands like the Rolling Stones, the Temptations and the Moody Blues. We may have been looking forward, but that didn't mean we had to say goodbye to the old favorites.
It's always fun to look back with the benefit of hindsight and remember what our ears were taking in. That's exactly what we've done here: We've turned back the clock 50 years and compiled a timeline of the year's top events (including album releases) in rock music. Then we've listed the bands that formed during that year, and those that called it quits.
Finally, we've compiled a list of the year's top singles. Looking at it all now, we have to admit that we were all very lucky to have this music in our lives—and we still are!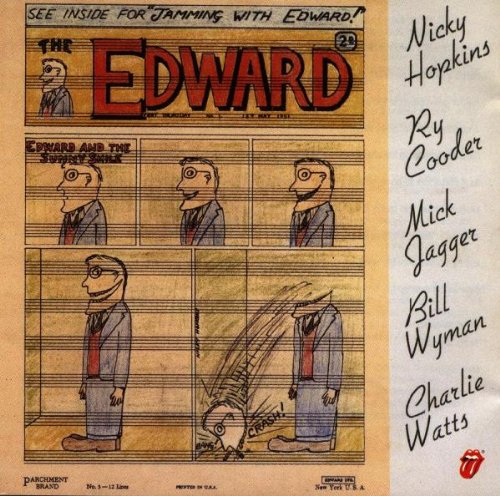 Jan. 7—Jamming With Edward, an album featuring members of the Rolling Stones and others, is released
Jan. 16—Blue Öyster Cult releases their debut album; David Seville, the voice of the Chipmunks, dies
Jan. 17—Linda Ronstadt releases her self-titled third solo album; part of Highway 51 in Memphis is renamed Elvis Presley Boulevard
Jan. 20—At a concert in Brighton, England, Pink Floyd debuts the music that would be released a full year later as Dark Side of the Moon. On the same day, Jerry Garcia releases Garcia, his debut solo album.
Jan. 23—Big Maybelle, blues singer, dies
Jan. 24—Albums released on this day include Paul Simon's self-titled second solo album, Cass Elliot's self-titled album, Aretha Franklin's Young, Gifted and Black, and Michael Jackson's solo debut, Got to Be There.
Jan. 27—Gospel great Mahalia Jackson dies at age 60
Jan. 31—Al Green releases Let's Stay Together album
Jan. ?—These albums were also released this month: Grin's 1+1, Bread's Baby I'm-a Want You, Jimi Hendrix's posthumous Hendrix in the West, Ry Cooder's Into the Purple Valley, Country Joe McDonald's Incredible! Live!, Jackson Browne's self-titled solo debut, Nitty Gritty Dirt Band's All the Good Times, Malo's self-titled debut, Black Oak Arkansas' Keep the Faith, Captain Beefheart's The Spotlight Kid, Crazy Horse's Loose, Dave Edmunds' Rockpile, and Leo Kottke's Greenhouse. The Doors compilation Weird Scenes Inside the Goldmine was also released.
Feb. 1—Neil Young's Harvest and Todd Rundgren's Something/Anything? are released
Feb. 9—Paul McCartney's new band, Wings, debuts at the University of Nottingham in England
Feb. 10—David Bowie opens his Ziggy Stardust tour in Surrey, England
Feb. 12—The Allman Brothers Band releases Eat a Peach
Related: Our Album Rewind of the 2-LP ABB classic
Feb. 14-18—John Lennon and Yoko Ono spend a week hosting The Mike Douglas Show on American TV
Feb. 17—Billie Joe Armstrong, who would later front Green Day, is born
Feb. 18—Manfred Mann's Earth Band releases their self-titled debut album
Feb. 25—Paul McCartney releases "Give Ireland Back to the Irish." The BBC bans it but it becomes a Top 20 hit in the U.K. On the same day, Nick Drake releases Pink Moon.
Feb. 29—John Lennon's U.S. immigration visa expires, and he begins his fight to remain in the country
Feb. ?—These albums were also released this month: Eric Andersen's Blue River, McKendree Spring's 3, Kris Kristofferson's Border Lord, Hot Tuna's Burgers, Fanny's Fanny Hill, David Cassidy's Cherish, Alex Taylor's Dinnertime, Gordon Lightfoot's Don Quixote, John Kay's Forgotten Songs and Unsung Heroes, the Strawbs' Grave New World, Merl Saunders' Heavy Turbulence, Dave Mason's Head Keeper, Scorpions' Lonesome Crow, Savoy Brown's Hellbound Train, Jim Capaldi's Oh How We Danced, the Guess Who's Rockin', Brinsley Schwarz' Silver Pistol, Michael Nesmith's Tantamount to Treason Vol. 1, Jackie Lomax's Three, and Jesse Colin Young's Together.
March 3—Stevie Wonder releases Music of My Mind
March 10—Thin Lizzy releases Shades of a Blue Orphanage, Jethro Tull releases Thick As a Brick
Related: Our Album Rewind of Thick as a Brick
March 11—Harry Chapin's Heads & Tales released
March 15—Winners at the 14th annual Grammy Awards include Carole King, Kris Kristofferson, Bill Withers and Carly Simon
March 24—Slade Alive! by Slade is released; Dan Hicks and His Hot Licks release Striking It Rich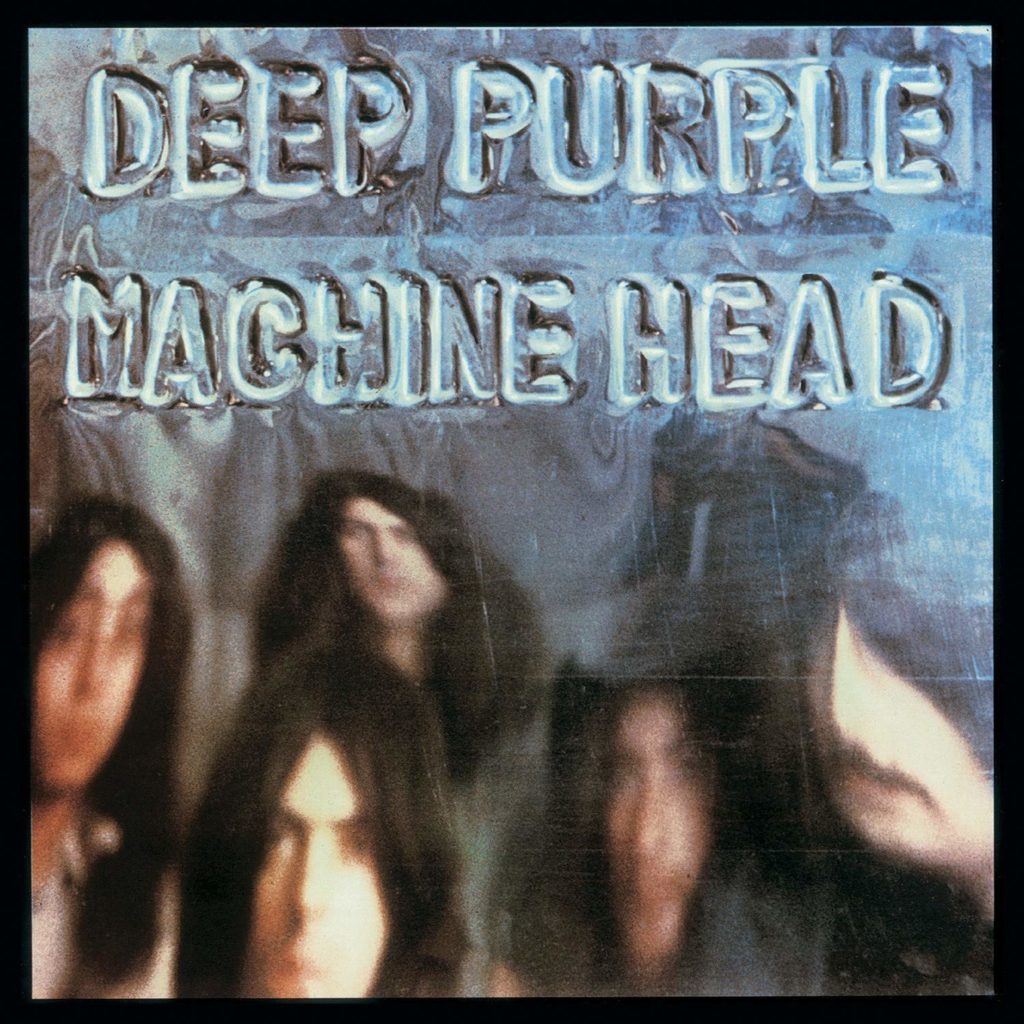 March 25—The compilation album The Kink Kronikles by the Kinks is released, as is Deep Purple's Machine Head
March 26—Frank Zappa and the Mothers release Just Another Band from L.A.
March 27—Three Dog Night's Seven Separate Fools is released
March ?—These albums were also released this month: Ten Years After's Alvin Lee and Company, Fleetwood Mac's Bare Trees, Bobby Whitlock's solo debut, Delaney and Bonnie's D&B Together, Spirit's Feedback, Rick Nelson and the Stone Canyon Band's Garden Party, Jerry Lee Lewis' The "Killer Rocks On, Cream's Live Cream Vol. II, New Riders of the Purple Sage's Powerglide, Pure Prairie League's self-titled debut, Edgar Winter's White Trash's Roadwork, Humble Pie's Smokin', the Everly Brothers' Stories We Could Tell, Lee Michaels' Space and First Takes, and Styx's self-titled debut.
April 4—ZZ Top releases their second album, Rio Grande Mud
April 5—Graham Nash and David Crosby release Graham Nash David Crosby
April 10—The Raspberries release their self-titled debut
April 11—Creedence Clearwater Revival releases Mardi Gras
April 12—Manassas (with Stephen Stills) releases their self-titled debut
Related: Manassas—Stills' finest (solo) hour
April 14—Gentle Giant releases Three Friends
April 16—The Electric Light Orchestra (ELO) makes their debut at Croydon, England (two months later, founding member Roy Wood leaves the band)
April 20—Dr. John Releases Gumbo
April 28—Wishbone Ash releases Argus
April ?—These albums were also released this month: T. Rex's Bolan's Boogie, Cat Mother and the All-Night Newsboys' Cat Mother, Quicksilver Messenger Service's Comin' Thru, David Clayton-Thomas' self-titled album, Elvis Presley's He Touched Me, Richard Thompson's Henry the Human Fly, Lou Reed's self-titled solo debut, Tom Rush's Merrimack County, Mountain's Live: The Road Goes Ever On, April Wine's On Record, Al Kooper's A Possible Projection of the Future/Childhood's End, Procol Harum's Live: In Concert with the Edmonton Symphony Orchestra, Johnny Cash's A Thing Called Love, and Jim Croce's You Don't Mess Around With Jim.
May 1—The Jeff Beck Group release their self-titled fourth album
May 2—Les Harvey of the band Stone the Crows is electrocuted onstage in Wales. He dies a few hours later.
May 5—Blues great Rev. Gary Davis dies
May 6—Roberta Flack and Donny Hathaway release their self-titled collaboration
May 8—Billy Preston becomes the first rock artist to headline New York City's Radio City Music Hall
May 11—The Meters release Cabbage Alley
May 12—The Rolling Stones release Exile on Main St.
Related: The #1 albums of 1972
May 14—Rory Gallagher's Live in Europe is released
May 15—The Beach Boys release Carl and the Passions—"So Tough"
May 19—Elton John's Honky Chateau, Uriah Heep's Demons and Wizards, and Caravan's Waterloo Lily are released
May 22—Funkadelic releases America Eats Its Young
May 26—Weather Report's I Sing the Body Electric and Peter Frampton's Winds of Change are released
May 30—The Velvet Underground's Live at Max's Kansas City is released
May ?—These albums were also released this month: Bob Weir's Ace, Bloodrock's Live, Joy of Cooking's Castles, Joan Baez's Come From the Shadows, Judy Collins' Colors of the Day, Janis Joplin's posthumous In Concert, the Supremes' Floy Joy, the Flying Burrito Brothers' Last of the Red Hot Burritos, Roy Orbison's Sings, Randy Newman's Sail Away, Little Feat's Sailin' Shoes, and Bill Withers' Still Bill
Related: One year earlier… 1971 in rock music
June 1—Aretha Franklin releases Amazing Grace; also, the self-titled debut by Eagles is released
June 2—Pink Floyd's Obscured by Clouds is released
June 3—The Rolling Stones open their first North American tour since 1969 in Vancouver, British Columbia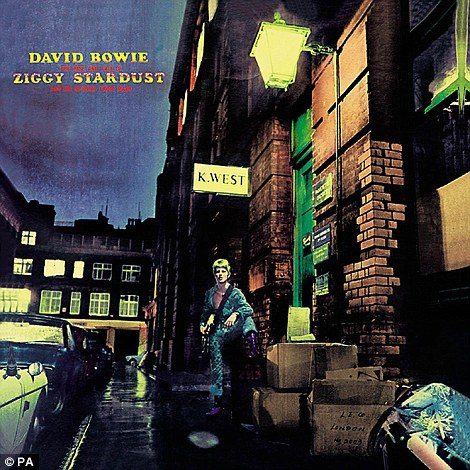 June 6—David Bowie's The Rise and Fall of Ziggy Stardust and the Spiders from Mars is released
Released: Our Album Rewind of Ziggy… When glam-rock went global
June 7—Grease opens on Broadway, beginning a run of more than 3,300 shows
June 9—King Crimson releases Earthbound and James Brown releases There It Is
June 10—Elvis Presley begins a four-show run at New York's Madison Square Garden; LaBelle releases Moon Shadow
June 12—John Lennon and Yoko Ono release Some Time in New York City
June 13—The Carpenters release A Song for You
June 14—Madison Square Garden hosts a benefit for presidential candidate George McGovern starring a reunited Simon and Garfunkel, plus Dionne Warwick and Peter, Paul and Mary; Simon and Garfunkel's Greatest Hits is released on the same day. Also on this date, the concert film Fillmore, featuring the final days of the San Francisco venue, opens
June 16—Roxy Music's self-titled debut is released
June 18—Elvis Presley's As Recorded at Madison Square Garden is released
June 23—Jethro Tull's Living in the Past is released
June 26—Leon Russell's Carney is released
June ?—These albums were also released this month: Big Star's #1 Record, Ike Turner's Blues Roots, Free's Free at Last, Black Oak Arkansas' If an Angel Came to See You, Would You Make Her Feel at Home?, Alice Cooper's School's Out and Golden Earring's Together
July 1—The Doobie Brothers release Toulouse Street
July 3—Blues great Mississippi Fred McDowell dies
July 4—David Ackles' American Gothic is released
July 5—Frank Zappa's Waka/Jawaka is released
July 6—Emerson, Lake and Palmer release Trilogy
July 7—The Jimmy Cliff-led reggae soundtrack to The Harder They Come is released
July 10—Chicago V and Harry Nilsson's Son of Schmilsson are released
July 15—Neil Diamond's Moods is released
July 17—The Doors' post-Jim Morrison Full Circle album is released
July 20—Jefferson Airplane's Long John Silver, their final studio album until a 1989 reunion, is released
July 21—Rod Stewart releases Never a Dull Moment and T. Rex releases The Slider
July 24—Bobby Ramirez, drummer for Edgar Winter's White Trash, is beaten to death in a Chicago bar fight
July ?—These albums were also released this month: John Cale's The Academy in Peril, Argent's All Together Now, Johnny Cash's America: A 200-Year Salute in Story and Song (his 40th album), Captain Beyond's self-titled debut, Foghat's self-titled debut, Ike and Tina Turner's Feel Good, Nazareth's Exercises, Johnny Nash's I Can See Clearly Now, Van Morrison's Saint Dominic's Preview, the James Gang's Straight Shooter, and Curtis Mayfield's Super Fly.
Aug. 2—Brian Cole of the Association dies
Aug. 4—Michael Jackson releases his Ben album
Aug. 5—Aerosmith signs with Columbia Records
Related: Read about Aerosmith's early days in this book excerpt
Aug. 9—The London production of Jesus Christ Superstar opens
Aug. 14—Buddy Guy and Junior Wells' Play the Blues is released
Aug. 15—The Band releases Rock of Ages
Aug. 25—The Kinks release Everybody's in Show-Biz
Related: Our Album Rewind of Everybody's in Show-Biz
Aug. 28—Cactus releases 'Ot 'n' Sweaty
Aug. 30—John Lennon and Yoko Ono headline the "One to One" concert for mentally handicapped children at Madison Square Garden, with Stevie Wonder, Roberta Flack and others as support acts
Aug. ?—These albums were also released this month: Michael Nesmith's And the Hits Just Keep on Comin'. The O'Jays' Back Stabbers, Harold Melvin and the Blue Notes' self-titled debut, the Guess Who's Live at the Paramount, Roy Buchanan's self-titled second album, Bob Seger's Smokin' O.P.'s, and Seals and Crofts' Summer Breeze.
Related: Our feature story on Seals and Crofts
Sept. 8—Mott the Hoople releases All the Young Dudes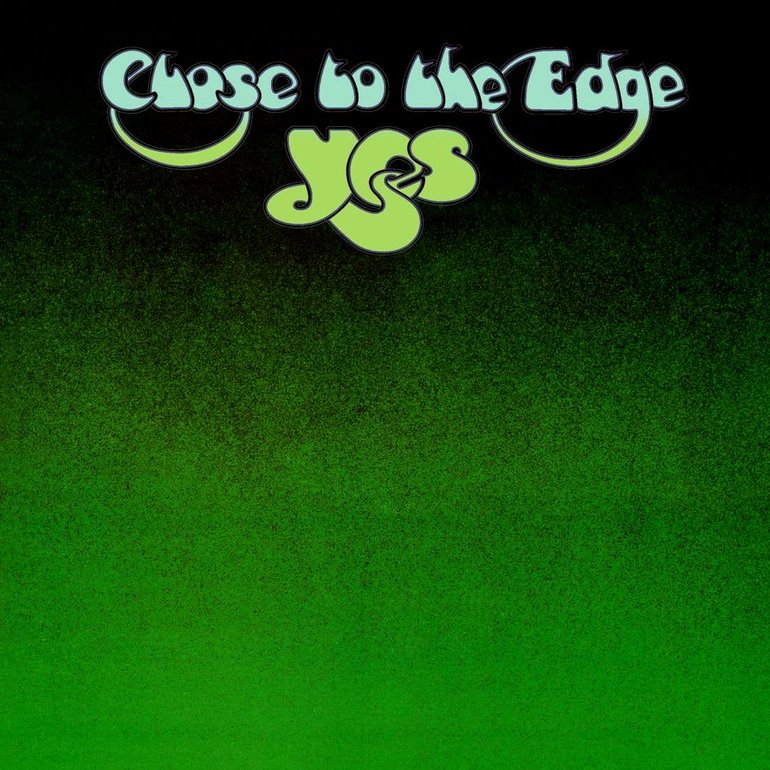 Sept. 13—Yes releases Close to the Edge
Sept. 15—Grand Funk Railroad releases Phoenix, and John Denver releases Rocky Mountain High
Sept. 21—Liam Gallagher, later of the British band Oasis, is born
Sept. 22—Jefferson Airplane plays their final gig, at San Francisco's Winterland. They will reunite in 1989 for one tour and album.
Sept. 25—Black Sabbath releases Vol. 4
Sept. 26—The J. Geils Band releases Live Full House
Sept. 27—Cat Stevens releases Catch Bull at Four
Sept. 28—British musician Rory Storm dies
Sept. 29—Manfred Mann's Earth Band releases Glorified Magnified
Sept. ?—These albums were also released this month: Bonnie Raitt's Give It Up, Family's Bandstand, Boz Scaggs' My Time, Brinsley Schwarz' Nervous on the Road, Mickey Hart's Rolling Thunder, Sandy Denny's Sandy, Pentangle's Solomon's Seal, Budgie's Squawk, and David Clayton-Thomas' Tequila Sunrise
Oct. 1—Jimi Hendrix's War Heroes is released posthumously
Oct. 2—Nuggets, a compilation album of mid-'60s psychedelic singles, which would influence punk-rock bands, is released by Elektra Records
Oct. 6—Genesis releases Foxtrot
Oct. 8—Billy Preston releases Music Is My Life
Oct. 11—Santana releases Caravanserai
Oct. 12—The film Lady Sings the Blues, starring Diana Ross, premieres. She is later nominated for a Best Actress Oscar.
Oct. 23—Al Green releases I'm Still in Love With You
Oct. 28—Stevie Wonder's Talking Book is released
Oct. ?—These albums were also released this month: Joe Walsh's Barnstorm, Captain Beefheart's Clear Spot, Pure Prairie League's Bustin' Out, Tim Buckley's Greetings from L.A., Bread's Guitar Man, Diana Ross' Lady Sings the Blues, Barbra Streisand's Live Concert at the Forum, Rita Coolidge's The Lady's Not for Sale, Savoy Brown's Lion's Share, Loggins and Messina's self-titled second album, Chuck Berry's The London Sessions, Atomic Rooster's Made in England, James Gang's Passin' Thru, Carole King's Rhymes & Reasons, Ten Years After's Rock & Roll Music to the World, Harry Chapin's Sniper and Other Love Songs, Stealers Wheel's self-titled debut, the Bee Gees' To Whom It May Concern, and Pete Townshend's Who Came First.
Nov. 1—James Taylor releases One Man Dog, the Hollies release Romany, and Slade releases Slayed?
Nov. 3—James Taylor and Carly Simon are wed in New York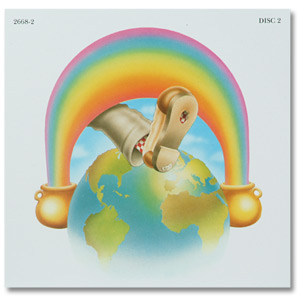 Nov. 5—The Grateful Dead's Europe '72 is released
Nov. 6—Billy Murcia of the New York Dolls dies
Nov. 7—Bette Midler releases The Divine Miss M, Neil Young releases Journey Through the Past
Nov. 8—Lou Reed releases Transformer
Nov. 10—Barclay James Harvest releases Baby James Harvest
Nov. 11—Berry Oakley of the Allman Brothers Band dies
Nov. 13—The Raspberries release Fresh
Nov. 15—America releases Homecoming
Nov. 17—The Moody Blues release Seventh Sojourn
Related: Our Album Rewind of Seventh Sojourn
Nov. 18—Danny Whitten of Crazy Horse dies
Nov. 20—James Brown releases Get on the Good Foot
Nov. 24—Hawkwind releases Doremi Fasol Latido
Nov. 25—Poco releases A Good Feelin' to Know
Nov. ?—These albums were also released this month: Ry Cooder's Boomer's Story, Joni Mitchell's For the Roses, Steely Dan's Can't Buy a Thrill, Don McLean's self-titled third album, Can's Ege Bamyasi, Kris Kristofferson's Jesus Was a Capricorn, Joe Cocker's self-titled third album, Uriah Heep's The Magician's Birthday, Carly Simon's No Secrets, Gordon Lightfoot's Old Dan's Records, Bloodrock's Passage, the Supremes' Produced and Arranged by Jimmy Webb, Edgar Winter Group's They Only Come Out at Night, Joan Armatrading's Whatever's for Us, War's The World is a Ghetto, and West, Bruce and Laing's Why Dontcha.
Dec. 1—Gentle Giant releases Octopus
Dec. 8—Marvin Gaye releases Trouble Man
Dec. 9—Neil Diamond releases Hot August Night
Dec. 15—Status Quo releases Piledriver
Dec. 16—Soundtrack album for Across 110th Street, featuring Bobby Womack, is released
Dec. ?—These albums were also released this month: Frank Zappa's The Grand Wazoo, New Riders of the Purple Sage's Gypsy Cowboy, Deep Purple's Made in Japan, and REO Speedwagon's R.E.O./T.W.O.
Dec. 23—Grand Funk Railroad performs a sold-out concert at Madison Square Garden
Watch a clip from Grand Funk Railroad's Madison Square Garden concert
Dec. 31—New Year's Rockin' Eve, hosted by Dick Clark, debuts on TV. It will continue under that name even after his death.
More 1972 albums, release dates unknown
Loudon Wainwright III's Album 3, Aztec Two-Step's self-titled album, the Staple Singers' Be Altitude: Respect Yourself, Climax's self-titled LP, David Bromberg's Demon in Disguise, Focus' 3, Geronimo Black's self-titled album, Townes Van Zandt's High, Low and In Between, Dan Fogelberg's Home Free, Albert Hammond's It Never rains in Southern California, Jo Jo Gunne's self-titled album, Bonzo Dog Doo-Dah Band's Let's Make Up and Be Friendly, Donny Hathaway's Live, Muddy Waters' The London Sessions, Mandrill's Is, Gladys Knight and the Pips' Neither One of Us, Brownsville Station's A Night on the Town, Tim Hardin's Painted Head, Merle Haggard and Willie Nelson's Pancho and Lefty, Renaissance's Prologue, Taj Mahal's Recycling the Blues & Other Related Stuff, Return to Forever's self-titled debut, Dion and the Belmonts' Reunion: Live at Madison Square Garden, NRBQ's Scraps, Dr. Hook and the Medicine Show's Sloppy Seconds, Johnny Cash's Sunday Morning Coming Down, Nektar's A Tab in the Ocean, Charlie Daniels' To John, Grease, & Wolfman, Jackie Lomax's Three, Tim Rose's self-titled album, the Dramatics' Whatcha See Is Whatcha Get, the Guess Who's Wild One, and the Nitty Gritty Dirt Band's Will the Circle Be Unbroken.
Bands That Formed in 1972
ABBA
Ace
Average White Band
Be-Bop Deluxe
Beck, Bogert & Appice
Yje Captain and Tennille
Ducks Deluxe
The E Street Band
Graham Central Station
The Jam
Ozark Mountain Daredevils
The Real Kids
Return to Forever
Stealers Wheel
Styx
The Tubes
Twisted Sister
Van Halen
West, Bruce and Laing
XTC
Bands That Broke Up in 1972
Creedence Clearwater Revival
Jefferson Airplane
Martha Reeves and the Vandellas
MC5
Them
The Velvet Underground
And finally, a selection of the year's notable U.S./U.K. hit singles and popular songs (alphabetically by artist)…

America—"A Horse With No Name," "Ventura Highway"
Argent—"Hold Your Head Up"
Badfinger—"Baby Blue," "Day After Day"
The Bee Gees—"Run to Me"
Chuck Berry—"My Ding-a-Ling"
David Bowie—"Changes," "John, I'm Only Dancing," "Starman," "The Jean Genie"
James Brown—"Get on the Good Foot"
Jackson Browne—"Doctor My Eyes"
Jimmy Castor Bunch—"Troglodyte (Cave Man)"
Harry Chapin—"Taxi"
The Chi-Lites—"Oh Girl"
Chicago—"Saturday in the Park"
Climax—"Precious and Few"
Commander Cody and His Lost Planet Airmen—"Hot Rod Lincoln"
Alice Cooper—"School's Out"
Cornelius Brothers and Sister Rose—"Too Late to Turn Back Now"
Jim Croce—"Operator"
Crosby and Nash—"Immigration Man"
Mac Davis—"Baby, Don't Get Hooked on Me"
Sammy Davis Jr.—"The Candy Man"
Deep Purple—"Highway Star"
Derek and the Dominos—"Layla"
Neil Diamond—"Song Sung Blue"
Dr. Hook and the Medicine Show—"The Cover of the Rolling Stone," "Sylvia's Mother"
The Doobie Brothers—"Jesus is Just Alright," "Listen to the Music"
The Dramatics—"In the Rain"
Eagles—"Take It Easy," "Witchy Woman"
Jonathan Edwards—"Sunshine"
Faces—"Stay With Me"
The Fifth Dimension—"(Last Night) I Didn't Get to Sleep at All"
Roberta Flack—"The First Time Ever I Saw Your Face"
Robert Flack and Donny Hathaway—"Where Is the Love?"
Gallery—"Nice to Be With You"
Marvin Gaye—"Trouble Man"
Gary Glitter—"Rock and Roll Part 1 + 2"
The Grass Roots—"Two Divided By Love"
Al Green—"I'm Still in Love With You," "Let's Stay Together"
Arlo Guthrie—"City of New Orleans"
Albert Hammond—"It Never Rains in Southern California"
The Hollies—"Long Cool Woman (In a Black Dress)"
Honey Cone—"One Monkey Don't Stop No Show"
Luther Ingram—"(If Loving You Is Wrong) I Don't Want to Be Right"
Michael Jackson—"Ben," "Got to Be There," "Rockin' Robin"
Elton John—"Crocodile Rock," "Honky Cat," "Rocket Man," "Tiny Dancer"
Led Zeppelin—"Black Dog"
John Lennon and Yoko Ono—"Happy Xmas (War is Over)"
Loggins and Messina—"Your Mama Don't Dance"
Looking Glass—"Brandy (You're a Fine Girl")
Related: Read the backstory of Looking Glass' "Brandy"
The Main Ingredient—"Everybody Plays the Fool"
Malo—"Suavecito"
Curtis Mayfield—"Freddie's Dead"
Don McLean—"American Pie," "Vincent"
Melanie—"Brand New Key"
Joni Mitchell—"You Turn Me On I'm a Radio"
The Moody Blues—"Nights in White Satin" (re-release)
Mott the Hoople—"All the Young Dudes"
Johnny Nash—"I Can See Clearly Now"
Rick Nelson—"Garden Party"
The New Seekers—"I'd Like to Teach the World to Sing"
Harry Nilsson—"Without You," "Coconut"
The O'Jays—"Back Stabbers"
Danny O'Keefe—"Good Time Charlie's Got the Blues"
Gilbert O'Sullivan—"Alone Again, Naturally"
Donny Osmond—"Puppy Love"
Billy Paul—"Me and Mrs. Jones"
Elvis Presley—"Burning Love"
Billy Preston—"Outa-Space"
Procol Harum—"Conquistador"
Raspberries—"Go All the Way"
Helen Reddy—"I Am Woman"
Jonathan Richman and the Modern Lovers—"Roadrunner"
Johnny Rivers—"Rockin' Pneumonia and the Boogie Woogie Flu"
The Rolling Stones—"Happy," "Tumbling Dice"
Roxy Music—"Virginia Plain"
Todd Rundgren—"I Saw the Light"
Leon Russell—"Tightrope"
Santana—"No One to Depend On"
Seals and Crofts—"Summer Breeze"
Carly Simon—"Anticipation," "You're So Vain"
Paul Simon—"Me and Julio Down By the Schoolyard," "Mother and Child Reunion"
Simon and Garfunkel—"America"
Slade—"Mama Weer All Crazee Now"
Sly and the Family Stone—"Family Affair"
The Spinners—"I'll Be Around"
Ringo Starr—"Back Off Boogaloo"
Steely Dan—"Do It Again," "Reelin' in the Years"
The Staple Singers—"I'll Take You There," "Respect Yourself"
Rod Stewart—"You Wear It Well"
The Stylistics—"Betcha by Golly, Wow," "You Are Everything"
T. Rex—"Bang a Gong," "Metal Guru," "Telegram Sam"
The Temptations—"Papa Was a Rolling Stone"
Joe Tex—"I Gotcha"
Three Dog Night—"Black and White," "Never Been to Spain"
War—"The Cisco Kid," "Slippin' Into Darkness"
The Who—"Join Together"
Wings—"Give Ireland Back to the Irish," "Hi Hi Hi"
Bill Withers—"Lean on Me," "Use Me"
Stevie Wonder—"Superstition"
Betty Wright—"Clean Up Woman"
Yes—"Roundabout"
Neil Young—"Heart of Gold," "Old Man"
Related: Top radio hits of 1972

Latest posts by Best Classic Bands Staff
(see all)