The Allman Brothers Band's 'Eat a Peach': Farewell to a Brother
by Mark Leviton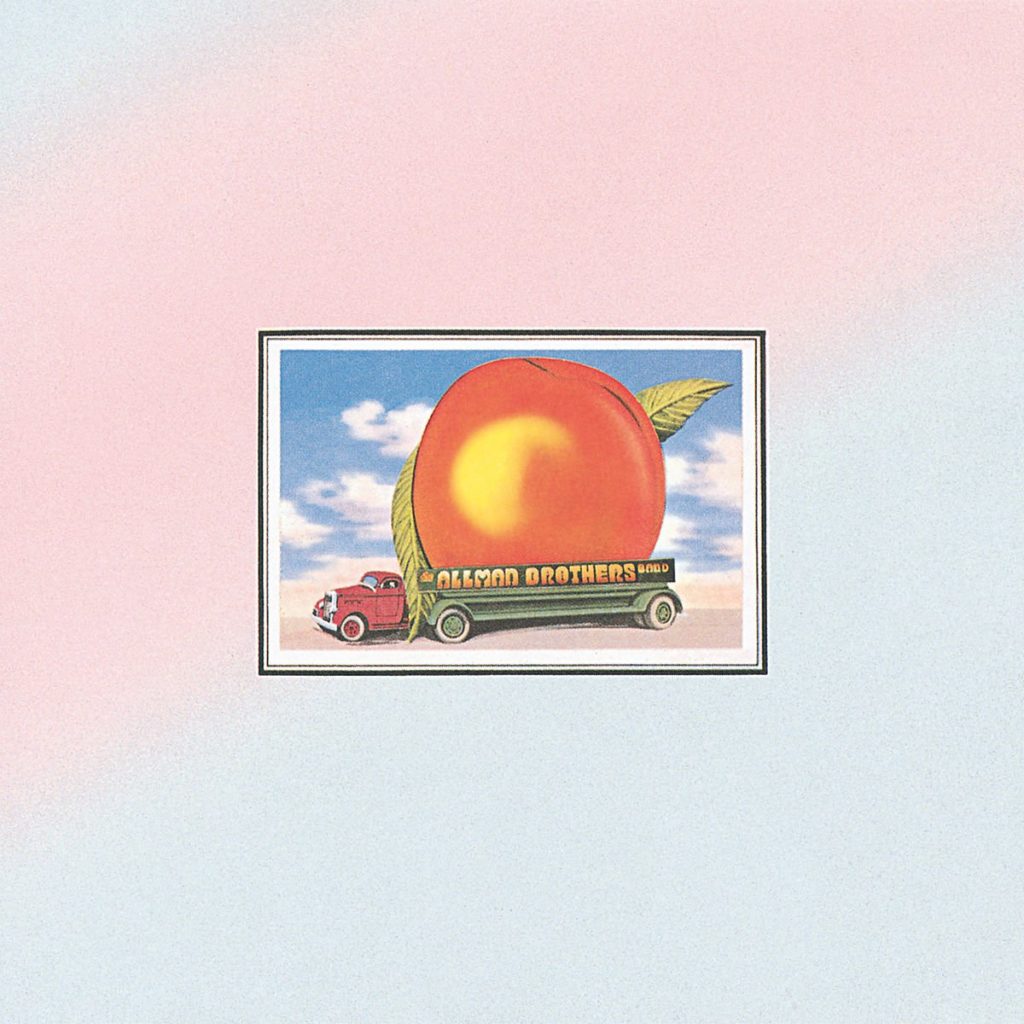 When guitarist Duane Allman was killed in a traffic accident on October 29, 1971, the Allman Brothers Band was only partway through recording their third studio album at Criteria Studios in Miami, Florida. They had worked on "Blue Sky," "Little Martha" and "The Road to Calico" (later titled "Stand Back") during September sessions with Atlantic Records' ace producer Tom Dowd. Earlier that year Duane told a journalist the band was "on a mission" to fulfill its promise, after several years of struggling to find an audience outside the bars and small clubs of the South.
Their live double-LP, At Fillmore East, released in July 1971, had indeed established them as a top performing act, but the recording studio still felt a bit alien. Guitarist Dickey Betts told Michael Watts of Melody Maker that he didn't really understand recording work until they entered Criteria Studios for another album: "It seemed like a prostitution of music. You been out playin' in bars, then you go on to concerts, and it's always the raw communication between people. But here you are in this tin can with a bunch of machines all 'round you, and you're expected to produce. It takes a long time to get used to it."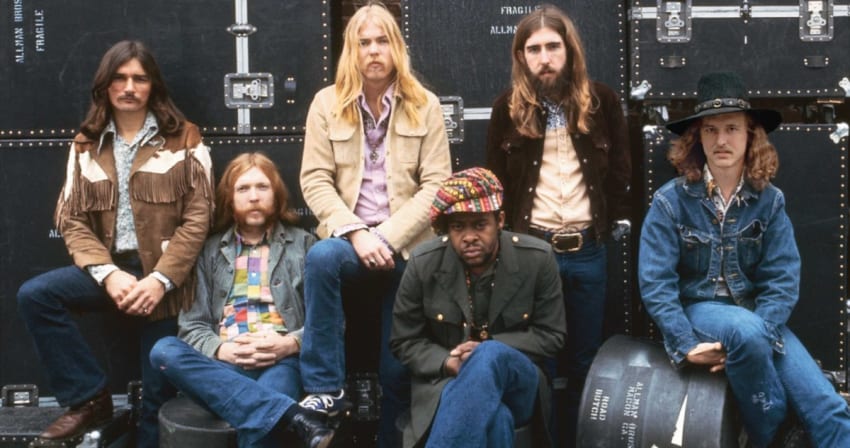 With the group finally financially solvent, there was more than enough money for drugs and booze and high living, always a temptation for the volatile personalities in the band. By early October 1971 four of the extended Allman family were fighting a heroin habit in a primitive "rehab" program at Linwood-Bryant Hospital: bassist Berry Oakley, Duane Allman and roadies Robert Payne and Joseph Campbell. Duane's brother Gregg, who sang and played keyboards with the group and had his own demons, later recalled that in 1971, "We were taking vitamins, we had doctors coming over, sticking us in the ass with B12 shots every day."
After Duane's death, there was never a real chance they'd change the name of the Allman Brothers Band (they would never ditch that plural) or retire from the road. Betts told the New Musical Express' Roy Carr, "Apparently, we were all of the same mind. The best way to relieve the immense pain we felt deep inside was to get back together again as soon as possible and go out on the road. We had agreed that we all wanted to stay together and keep the band going, therefore the only way we could try to forget what had happened was to carry on as if nothing had happened." Predictably, denial only went so far.
Betts and Allman had achieved a nearly telepathic musical relationship on stage, where their lengthy guitar interplay couldn't be considered "duels," but rather a unified sound, each integrating their immensely intense guitar vocabularies. "When Duane was in the band, he'd play something and then I would try to extend what he was doing," he told Carr. "Communication had always been our note. We didn't tread on each other's notes, Duane and I just used to listen to each other's licks…it almost got to the point where Duane and I were thinking as one man, and believe me, it's a very nice thing to get yourself into."
They never seriously considered replacing Duane with another guitarist; Betts would have to do the work of two. Returning to Criteria in November and December, the band (which also included the astounding drum/percussion duo of Butch Trucks and Jai Johanny Johanson) completed "Ain't Wastin' Time No More," "Les Brers in A Minor" and "Melissa." It was decided the studio cuts would be supplemented by live recordings to create a double-LP. It was dubbed Eat a Peach, taking off from what Duane had told a journalist who questioned him about what the band was doing "for the revolution." He replied, "There ain't no revolution, only evolution, but every time I'm in Georgia I eat a peach for peace." Insiders knew that Duane was jokingly referring to the two-legged, female "Georgia peaches" back home.
Eat a Peach, adorned with a magnificent gatefold sleeve designed by Jim Flournoy Holmes and W. David Powell of Wonder Graphics, was released in late February 1972 [likely early March] and "went gold" immediately, eventually rising to #4 on the Billboard album sales chart. A line on the artwork read simply, "Dedicated to a brother."
"Ain't Wastin' Time No More," Gregg's heartfelt tribute to returning Vietnam War veterans, his brother and his own spiritual development, kicks off the album: "Last Sunday morning, the sunshine felt like rain/Week before, they all seemed the same/With the help of God and true friends, I come to realize/I still had two strong legs and even wings to fly/And oh, I ain't wastin' time no more/'Cause time goes by like hurricanes, and faster things."
On the November-December recordings, Betts expertly plays the slide parts that would have been assigned to Duane, plus his own regular rhythm and solo parts, using Gibson Les Paul, SG and ES-335 models. Gregg is on both piano and organ, a potent combination that was popular with the likes of The Band, Procol Harum and others during this period.
"Les Brers in A Minor," written by Betts, is nine minutes of blissful improv, melodic flights and dramatic loud/soft dynamic changes, not far from what the Grateful Dead were doing at the time. Trucks plays tympani, vibraphone and gongs, and Johanson adds congas, on top of their regular drum kits. The main theme doesn't kick in until the four-minute mark, and Gregg gets the first solo, on organ, before a meaty drum break and Oakley's funky bass lay the groundwork for a Betts solo (at this point we could be listening to a Santana outtake). It's an impressive, experimental piece.
The beautifully poetic "Melissa," written by Gregg and Steve Alaimo, was actually composed in 1967. Gregg thought it was a bit tame for the Allman Brothers Band, and saved it for a solo album he'd make someday, but the Eat a Peach take is one of the band's most enduring hits, despite stalling at #65 on the pop charts when released as a 45 r.p.m. single. The melody is gorgeous, the playing delicate (Gregg handles the acoustic guitar and keyboards, Betts the electric guitar leads), and Allman's vocal is a master class in understated passion: "Crossroads, seem to come and go/The gypsy flies from coast to coast/Knowing many, loving none/Bearing sorrow, having fun/But back home he'll always run/To sweet Melissa." Listen to what he does with his vocal control on the bridge, starting with "Again, the morning's come." And this is perhaps Berry Oakley's greatest bass work with the Allmans, at least on a ballad.
If you're a new Best Classic Bands reader, we'd be grateful if you would Like our Facebook page and/or bookmark our Home page.
Two entire sides of the original LP are turned over to a 33-minute live "Mountain Jam," recorded at the same March 1971 dates that yielded At Fillmore East (four entire sets were taped). An extended riff on Donovan's song "There Is a Mountain," there are even longer and better versions in the full Allmans discography, but this one is a fine example of the coil-and-release dynamics of the band in full flight.
The version of Muddy Waters' "Trouble No More" from the second show on March 12 ignites Eat a Peach further, with Duane spectacular on slide and his brother's vocal one of his very best. "One Way Out," from a June 27, 1971, Fillmore East date, is likewise prime Allmans, Duane on fire on slide, the rhythm section driving like mad, and Betts laying down a fluid, super-bluesy solo. The single release of "One Way Out" only reached #86 on the pop charts, but it's been one of the most-played tracks on FM radio for the last 50 years.
The album concludes with the zippy "Stand Back" (a Gregg Allman-Berry Oakley co-write for which Allman pairs organ and electric piano), "Blue Sky" (Betts singing nature-infused lyrics about his girlfriend Sandy Wabegijig, entwining his lovely guitar parts with Duane's electric and acoustic work), and the only solo songwriting credit for Duane, "Little Martha," an acoustic instrumental duet with Betts.
On "Blue Sky" the two guitarists trade leads, with Allman soloing at 1:07 and Betts at 2:37. Betts purposely left out "he" and "she" words in "Blue Sky" to make it more about spirit than gender; he originally intended it for Gregg but Duane encouraged him by telling Betts, "Man, this is your song and it sounds like you and you need to sing it." It was his lead vocal debut, and strangely, given its immense popularity, it was never released as a single. Eat a Peach's final tunes are moving examples of how Betts and Allman could sound like four hands with one brain.
Tom Dowd's final mixing sessions were curtailed by impending work with Eric Clapton, and veteran engineer/musician Johnny Sandlin stepped in to finish preparing the album, only to be slighted by a lack of proper credit, with a vague "Special thanks to Johnny Sandlin" on the LP liner. The Allman Brothers Band had many decades of success ahead of them: for further reading, Gregg Allman's memoir My Cross to Bear and Alan Paul's band biography One Way Out are seminal texts. Many Allmans fans keep Eat a Peach, the poignant and multifaceted farewell to Duane, closest to their hearts.
Related: Our Album Rewind of Gregg Allman's debut solo album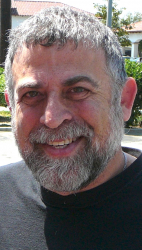 Latest posts by Mark Leviton
(see all)