David Bowie's 'Rise and Fall of Ziggy Stardust and the Spiders from Mars': Glam-Rock Goes Global
by Greg Prato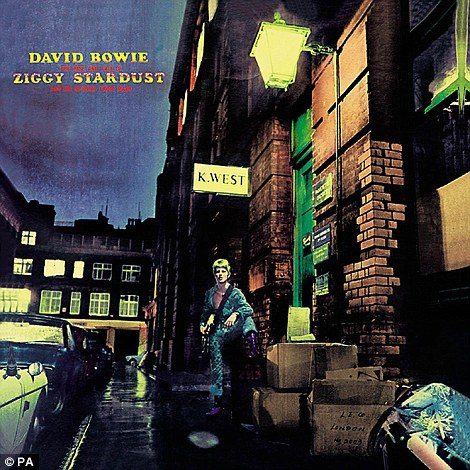 The early '70s were chock full of flamboyant characters who were not afraid to dress the part. Cases in point: Freddie Mercury, Elton John, Alice Cooper, Marc Bolan and, of course, David Bowie—particularly when the latter assumed an alter-ego, Ziggy Stardust, in time for the 1972 classic, The Rise and Fall of Ziggy Stardust and the Spiders from Mars.
Interestingly, Bowie was not always flashy—his early solo efforts were quite acoustic-y (especially such classic tunes as "Space Oddity" and "Changes"), and apart from very long hair and a penchant for wearing dresses, his fashion sense was not anything that much out of the ordinary. But once hooking up with guitarist Mick Ronson, Bowie's rockin' side certainly came to the surface, especially on the majority of 1970's The Man Who Sold the World (in particular the title track) and bits of 1971's Hunky Dory (the tune "Queen Bitch").
But with a solidified line-up that included a rhythm section of Trevor Bolder (bass) and Mick "Woody" Woodmansey (drums), Bowie was ready to take on his most ambitious work yet. Although some consider it to be a concept album, it does not truly tell a story from beginning to end like, say, Tommy or The Wall did. Rather, each song tells its own little tale, with the seemingly doomed space alien rock star Ziggy Stardust letting his presence be felt throughout.
Listen to "Five Years," the opening track on Ziggy Stardust
Recorded from November 8, 1971, through February 4, 1972, at Trident Studios in London, the sessions were co-produced by Bowie and Ken Scott (the same production team that had overseen Hunky Dory). Ziggy Stardust would comprise 11 tracks total. Although seemingly thought of as a hard-rockin' recording, the album actually starts off quite mellow, with "Five Years" (which, lyrically, sets the stage that Planet Earth only has five years left before an apocalypse) and "Soul Love," both of which wouldn't have sounded entirely out of place on Hunky Dory.
But by the third track, "Moonage Daydream," the rock finally begins to roll, with perhaps the most boldly nonsensical opening, when Bowie declares, "I'M AN ALLIGATOR!" The track also features one of Ronson's most wailing guitar solos at the end of the tune (which, when performed live, would be extended even further). The next track, "Starman," would go on to become the album's highest-charting single in the U.K. (hitting #10), which shouldn't come as a surprise—it's the most melodic and "pop" offering of the bunch, before the first side comes to an end with the largely forgettable "It Ain't Easy" (a cover of a tune composed by U.S. songwriter Ron Davies).
The second side begins with quite possibly the most underrated tune on the album, the sullen "Lady Stardust" (due to its memorable and melodic chorus), followed by another oft-overlooked tune, "Star" (which would finally get the attention it rightfully deserved years later when Bowie included it on his 1978 tour—and as heard on the concert recording Stage). And then…comes the final four, which puts Ziggy over the top.
"Hang on to Yourself" was such a keister-kicker that it rightfully served as the opening number for the subsequent tour in support of Ziggy, which is followed by the album's near-title track, "Ziggy Stardust." It is quite possibly the album's top tune, due to a now-classic opening chord progression and a twistedly anthemic chorus. And a bonus factoid about the tune: the phrase "leper messiah" is utilized…some 14 years before thrashers Metallica recycled it as the title for a ditty on their classic Master of Puppets album.
On the 50th anniversary of the album's release, a new mix of Bowie's performance of "Starman" from Top of the Pops was released.
And then the album's best-known tune, that inexplicably was not released at the time as an A-side single: "Suffragette City." If you were to name the #1 glam rock anthem of all, it would probably be this rowdy 'n' rocking gem.
Perhaps sensing that it would be bloody difficult to top that track's energy, Ziggy ends with a much more restrained and morose tune, "Rock 'n' Roll Suicide."
When Ziggy was released on June 16, 1972, it was an immediate success in the U.K. (where "Bowie mania" was sweeping the country), peaking at #5. In the U.S. it was a whole other story—while Ziggy only peaked at a measly #75, it continued to sell steadily, resulting in it being certified gold two years later (and it has never been re-certified since, which leads one to believe it may very well be multi-platinum by now).
Related: Read about Bowie's 1972 NYC debut
The album's artwork has also become iconic. Photographer Brian Ward snapped a shot of Bowie posing with a guitar on Heddon Street in London (although the cover was obviously touched up color-wise to make it look almost like a painting). Shortly afterward, Bowie opted to undergo a major fashion makeover, shaving off his eyebrows, sporting a neon red mullet (quiet possibly the first rocker to model this "short on the sides/long in the back" hairstyle) and wearing extravagant costumes designed by Kansai Yamamoto or Freddie Burretti.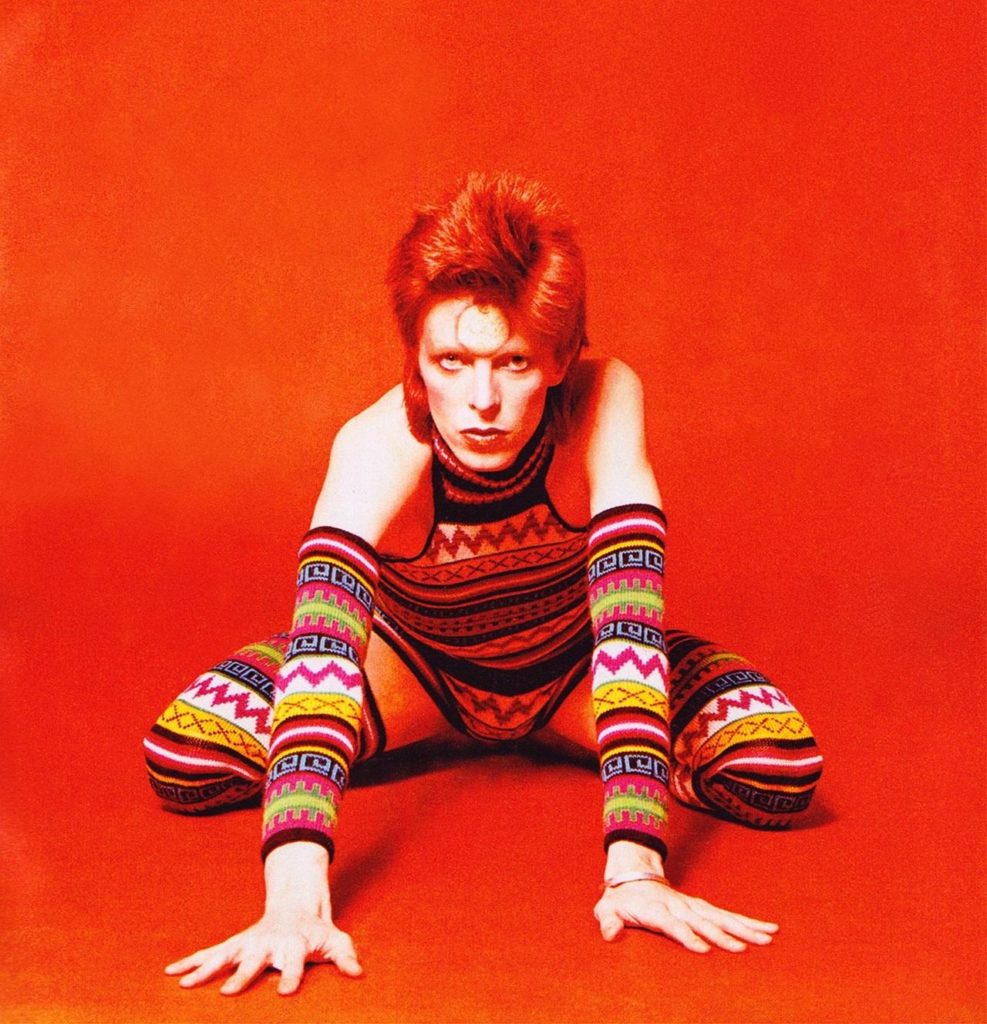 Not only would the whole Ziggy era help launch glam-rock globally, but it would also be one of the contributing factors in the creation of punk-rock (the spiky hairstyle of Sex Pistol Sid Vicious being a descendent of Ziggy's) and inspire other rockers over the years (Bauhaus would score a U.K. hit in 1982 with a cover of "Ziggy Stardust," Def Leppard mentioned Ziggy in their 1989 hit "Rocket," Marilyn Manson copying Bowie's eyebrow-less look decades later, etc.).
But despite the success and buzz that the Ziggy album generated for Bowie, he opted to "break up the band" (to quote a line from the song "Ziggy Stardust"), announcing such onstage at the tour's final show on July 3, 1973, at the Hammersmith Odeon, and going solo soon after.
Lastly, just how "classic" is The Rise and Fall of Ziggy Stardust and the Spiders from Mars? How about Library of Congress-level classic? In 2017, it was selected for preservation in the National Recording Registry!
Watch a performance of "Suffragette City" from 1973
Related: Our interview with the album's engineer, Ken Scott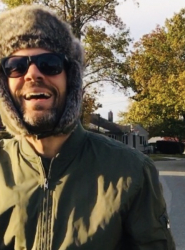 Latest posts by Greg Prato
(see all)