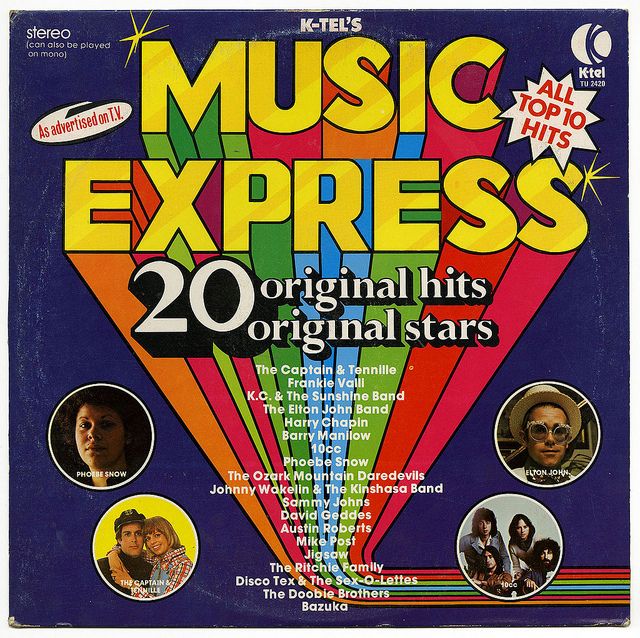 If you're of a certain age, you'll remember seeing commercials for such products as the Record Selector and Fishin' Magician on TV. These and many others were thanks to the ingenious marketer to the masses, Philip Kives of K-tel fame, who died April 27, 2016, at age 87 after decades of revolutionizing product advertising and marketing. Among the many sales-generating innovations by the Canadian entrepreneur was the development of the compilation album, which became a potent music marketing tactic and generated untold millions in new income in the recorded music industry in the pre-CD era.
K-Tel popularized TV "infomercials" for the Record Selector, Miracle Brush and other products and bringing the phrase "as advertised on TV" into the modern lexicon.
We can't help but cringe every time the voiceover pronounces "rec-ord."
In 1966 Kives compiled the album 25 Greatest Country Hits (which came with a bonus Bobby Darin 45 RPM single). The album was a sales success. His next release was a rock album followed by 25 Polka Greats, which sold 1.5 million copies in North America (at a time when million selling albums were a rarity).
1972's 22 Explosive Hits included favorites from Derek & the Dominos, Olivia Newton-John, "and many more!"
"I didn't look upon it as a long-term deal," said Kives, born Feb. 12, 1929. "I looked upon it as a one-time product. Record companies in those days didn't know what compilation albums were. They had vast catalogs of music they didn't know what to do with."
K-Tel's biggest selling release was Hooked on Classics in 1981, which sold a reported 10 million copies. A single was a Top 10 novelty hit.
In addition to generating previously untapped income in the vinyl record era for record companies, music publishers, songwriters and artists, Kives' multi-artist compilation concept helped provide a boon when the advent of the compact disc enabled record labels to re-sell music on a new format.
Watch a vintage ad for "5th Dimension Special" with 20 great hits on one great stereo LP. (Why is the announcer shouting?)
Although K-tel compilations were often sniffed at as low-brow, Kives was as influential to the growth of the recorded music business as the many great "record men" revered by the industry and music loving public.
Other K-Tel products were also available at retail, like the "I'm in the Mood" shirt, "perfect for today's lifestyle."
For many years, one of Kives' main suppliers was Ronco and their popular "o-Matic" products like the "Veg-o-Matic." K-Tel's sales went from a reported $23 million in 1971 to $178 million in 1981. (The company says it had sold more than half-a-billion albums.)
K-Tel began to diversify into significantly different businesses and within three years filed for bankruptcy protection. The firm reorganized and eventually reached profitability once more.
It has its own catalog with some 6,000 tracks that it continues to license and sell via iTunes and other digital music outlets.

Latest posts by Best Classic Bands Staff
(see all)