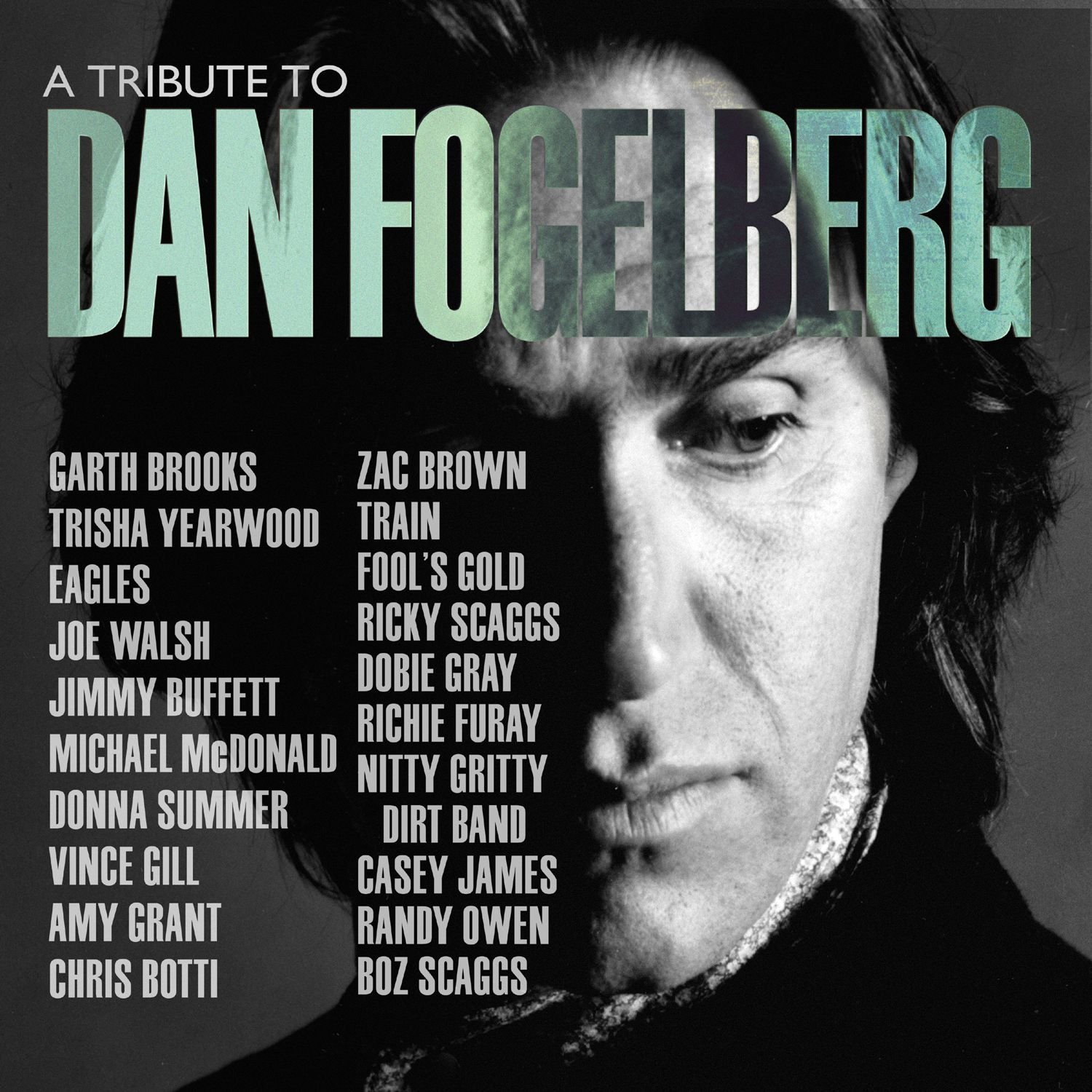 A tribute album honoring Dan Fogelberg featuring songs penned by the singer-songwriter and performed by such classic rock stars as the Eagles, Richie Furay and Boz Scaggs, is being released on Nov. 17 via BMG. A Tribute to Dan Fogelberg is produced by Fogelberg's widow, Jean Fogelberg, Norbert Putnam, his longtime manager, Irving Azoff, and Chuck Morris.
The album contains covers of the performer's biggest hits, including his 1975 breakthrough, "Part of the Plan," performed here by the Eagles. The collection also includes Fogelberg's Top 10 singles: "Longer" (performed here as a duet by Amy Grant and Vince Gill), "Hard to Say" (Scaggs), "Same Old Lang Syne" (Train) and "Leader of the Band" (Zac Brown).
Listen to Scaggs sing "Hard to Say"
Other performers include Michael McDonald, Jimmy Buffett and the late Donna Summer. A complete track listing is below. Pre-order is available here.
Fogelberg was a highly popular recording artist and performer from the early 1970s into the '80s, with eight albums certified Platinum or Gold in the U.S. His second album, the 1974 Joe Walsh-produced Souvenirs, reached #17. His best-known songs include "Longer," a ballad that has become a wedding ceremony standard; "Leader of the Band," a tribute to his bandleader father, Lawrence Fogelberg; "Run For the Roses," the unofficial theme of the Kentucky Derby (performed here by the Nitty Gritty Dirt Band with Richie Furay); and the seasonal staple "Same Old Lang Syne." Fogelberg died of prostate cancer in 2007.
Furay said: "Being a part of this tribute album is another special honor for me and I certainly hope the guys in the Dirt Band and I did his song, 'Run for the Roses,' in a way he would be proud of."
Fogelberg was inducted into the Colorado Music Hall of Fame in August. The event's performances and vídeo tributes–Walsh was also inducted with his band, Barnstorm–were captured by the PBS series Soundstage for airing at a later date.
Watch Furay perform "Run for the Roses" with the Nitty Gritty Dirt Band at the Hall of Fame event
Watch Gill and Grant perform "Longer" at the Hall of Fame event
A Tribute to Dan Fogelberg Track List
"Phoenix" – Garth Brooks
"Nether Lands" – Donna Summer
"Better Change" – Michael McDonald
"Longer" – Amy Grant/Vince Gill
"Same Old Lang Syne" – Train
"Don't Lose Heart" – Dobie Gray
"Old Tennessee" – Fool's Gold/Denny Henson and Tom Kelly
"As the Raven Flies" – Casey James
"Sutters Mill" – Randy Owens
"Run for the Roses" – The Nitty Gritty Dirt Band with Richie Furay
"Hard to Say" – Boz Scaggs
"Part of the Plan" – Eagles
"There's a Place in the World for a Gambler" – Jimmy Buffett
"Leader of the Band" – Zac Brown
Watch Fogelberg perform "Part of the Plan"

Latest posts by Best Classic Bands Staff
(see all)