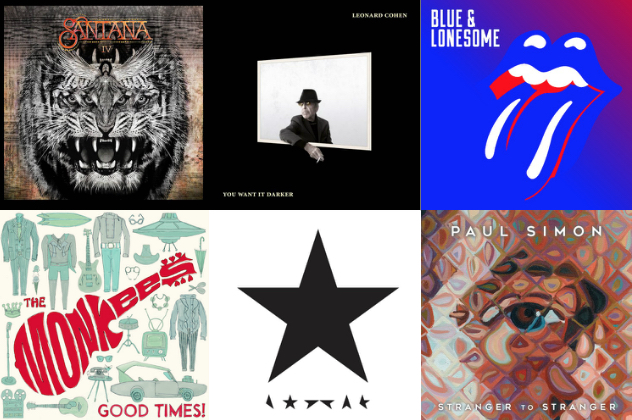 In parts one and two of our four-part 2016 holiday gift guide, we looked at the best of the boxed sets and historical collections, and then the best reissues, aimed at classic rock fans. We also presented the best new rock books of the year. For this part, we're focusing on newly recorded studio albums by classic rockers.
As with the first two parts, this list is arranged alphabetically by artist (record label in parentheses)—no rankings here because they're all worthy. All of these are available on CD, many also on LP and digitally. All should be easily found in the United States; if you live in another country, check local sources.
Happy shopping!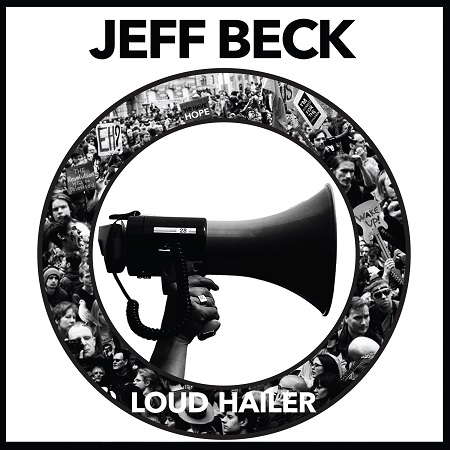 Jeff Beck—Loud Hailer (Atco/Rhino)
Never content to repeat himself, Beck's guitar histrionics share the spotlight with vocalist Rosie Bones who, along with second guitarist Carmen Vandenberg, also co-wrote most of these new songs with Beck. There's arena-rock bombast and hip-hop influences, message songs but also, of course, guitar playing that will send shock waves through your skull.
Bon Jovi—This House Is Not for Sale (Island)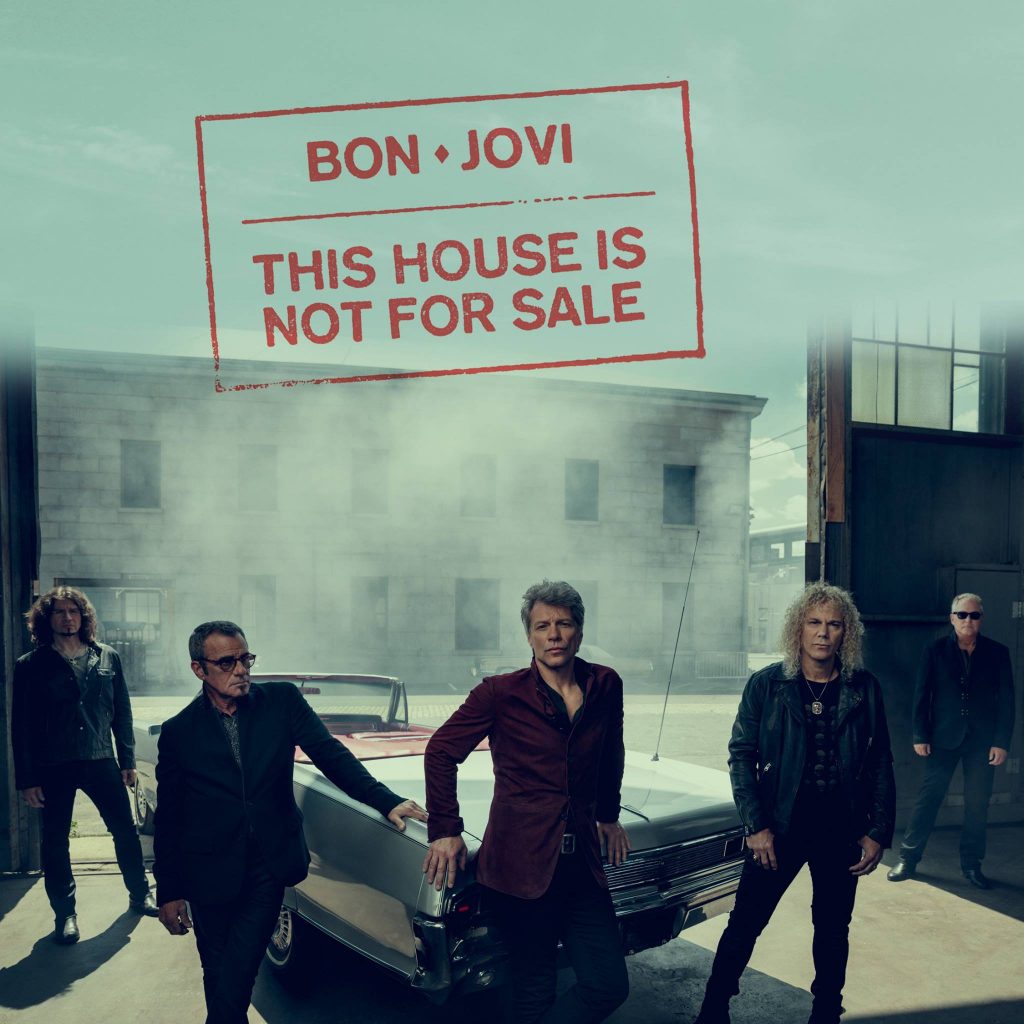 If you've always liked Bon Jovi's trademark sound and approach, you'll like most of, but maybe not all of, This House… When they stick to super-sized rock, being masters of the genre, when the guitars scream and Jon Bon Jovi wails, they're still untouchable. But not so much when the band heads into ballad territory or attempts to approximate modern production trickery or dance rhythms.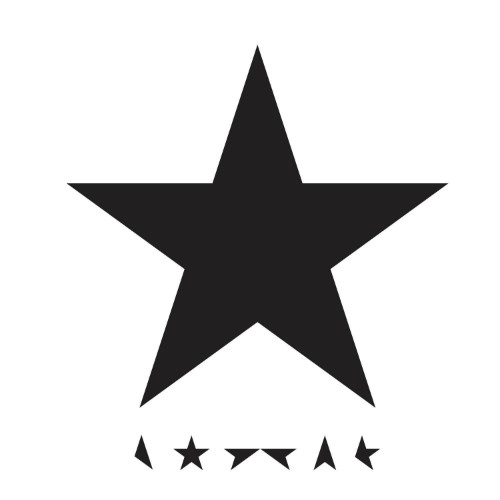 David Bowie—Blackstar (Columbia)
His final album, said BCB's reviewer, "is a serious statement about life and death—a life lived to the fullest and a death contemplated philosophically and somehow hedonistically by an artist who chose to live on through his art." As innovative as ever—he's backed by a group of jazz pros who keep things experimental yet accessible—Bowie confronted his own imminent demise with panache. The album and title track have both earned Grammy nominations.
Watch the "Lazarus" video from Bowie's Blackstar

Cheap Trick—Bang Zoom Crazy… Hello (Big Machine)
They sound just how you'd want them to sound in 2016: crunchy, zesty, catchy and a bit cheeky rock music. Mature in their mastery and a bit harder than back in the '70s yet still youthful in their delivery.
Eric Clapton—I Still Do (Bushbranch/Surfdog)
This diverse collection is an impassioned display of Clapton's influences and predilections, alternating between deep blues, the emotion that he brought to "Layla," some tunes from the sweeter side of the big band era and the rock-steady rambling of J.J. Cale. The late Cale also appears as a special guest on Clapton's other new release of 2016, Live in San Diego.
Leonard Cohen—You Want It Darker (Columbia)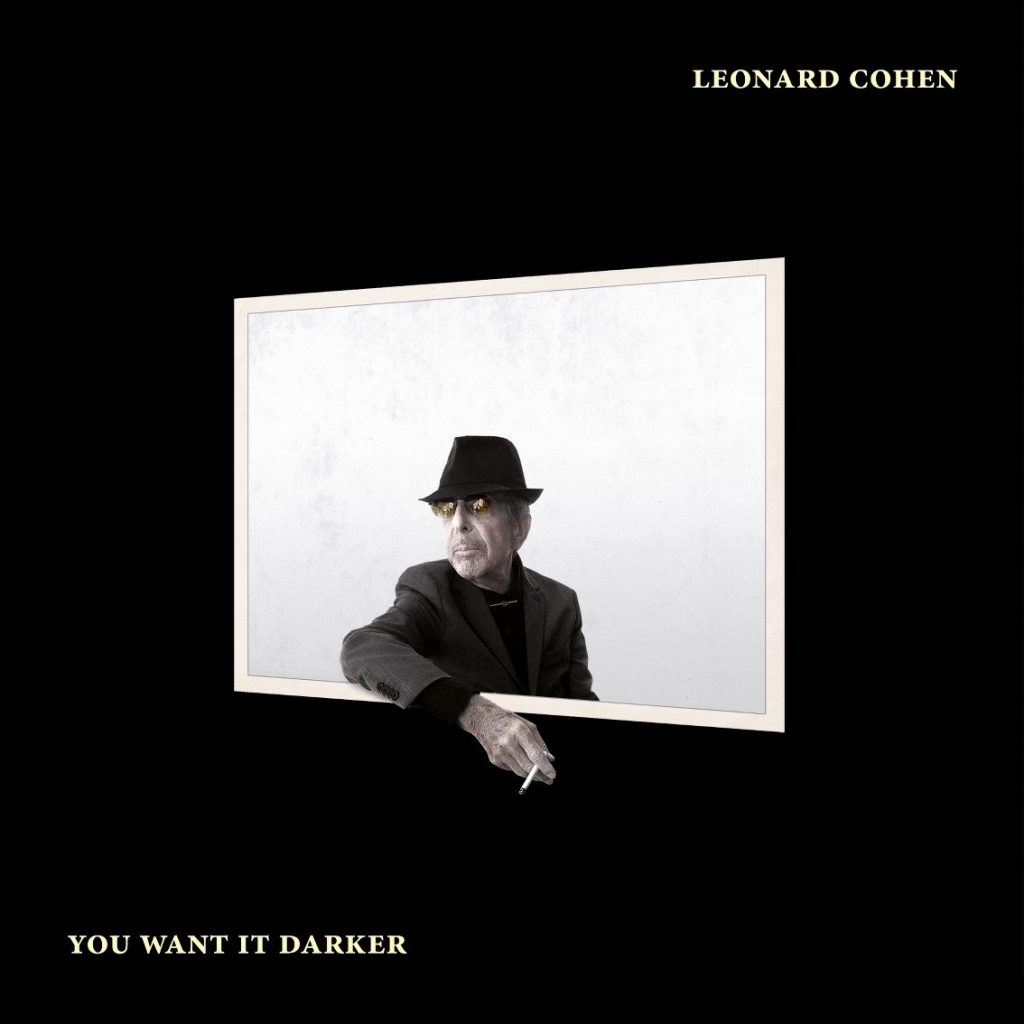 Released just two weeks before his death, Cohen's 14th studio album ranks high on many best-of-2016 critical surveys. Described by his son, producer Adam Cohen, as "a little bit more sparse and acoustic," the nine songs, talk-sung in the artist's gravelly, impossibly deep warble, bulge with meditations on loss and death. Somehow though, there is light and hope within. A fitting farewell from a true genius.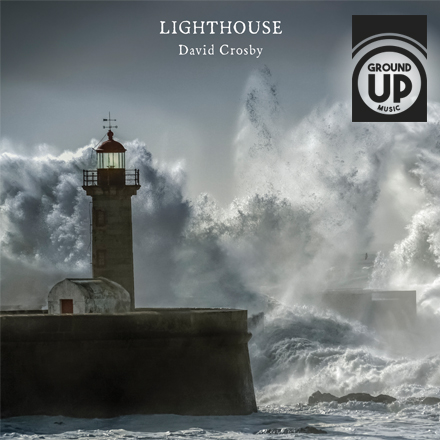 David Crosby—Lighthouse (GroundUp/Verve)
With CSN now seemingly relegated to the history books, Croz didn't even stop long enough to reminisce. For his fifth studio solo—yup, only his fifth—he called upon Mike League of the jazz ensemble Snarky Puppy to produce and cut an intimate, minimalist set of brand new songs that showcase that instantly recognizable voice in settings that sound fresh and homey.
Listen to David Crosby's "Things We Do for Love"
Dion—New York Is My Home (Instant)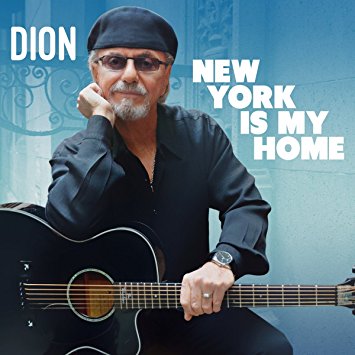 The King of the Bronx teams with producer/multi-instrumentalist Jimmy Vivino on 10 new tunes, all but two of them co-written by Dion. The title track is a duet with Paul Simon and others pay homage to Harlem's famed Apollo Theater and the acoustic blues that Dion has loved since his childhood. At 77, The Wanderer remains a creative force.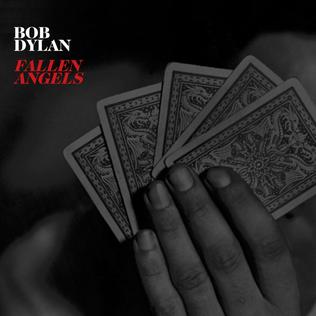 Bob Dylan—Fallen Angels (Columbia)
Where his previous album, Shadows in the Night, was something of an out-of-nowhere surprise, this second collection of Great American Songbook standards—most sung previously by Frank Sinatra—is basically a sequel. It proves that Dylan is quite serious in his admiration for these songs, and his impassioned delivery—not a trace of irony in sight—confirms that.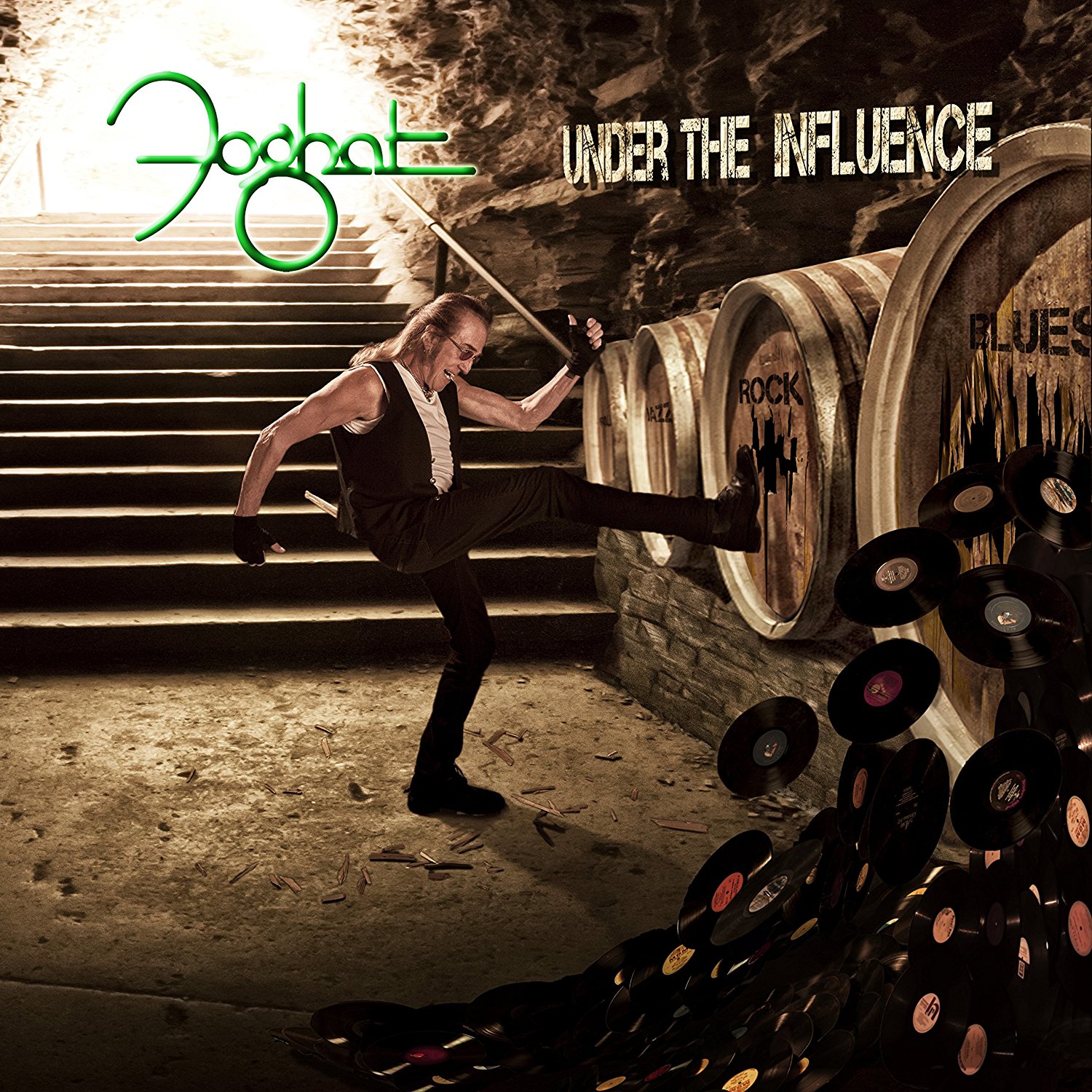 Foghat —Under the Influence (Foghat)
The boogie-rock band's first studio album in six years features more of the explosive guitar-driven rock 'n' roll with their signature sound, particularly on "Hot Mama," a new anthem. You want new '70s classic rock from one of the bands that perfected it?  That guitar!  Those drums! The kick-ass vocals! What are you waiting for? The album also features an updated version of their signature song, "Slow Ride."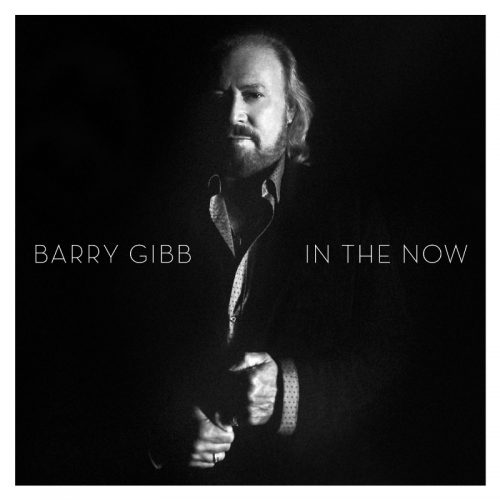 Barry Gibb—In the Now (Columbia)
With his brothers Maurice and Robin gone, Barry Gibb did the most natural thing: he kept the family connection going by teaming with his two sons, Steve and Ashley, then headed into the Miami studio where the Bee Gees cut their biggest '70s hits. The album received mixed reviews—some felt it was too safe and unfocused—but it's hard to deny that the Gibb mojo is still there when he works at it.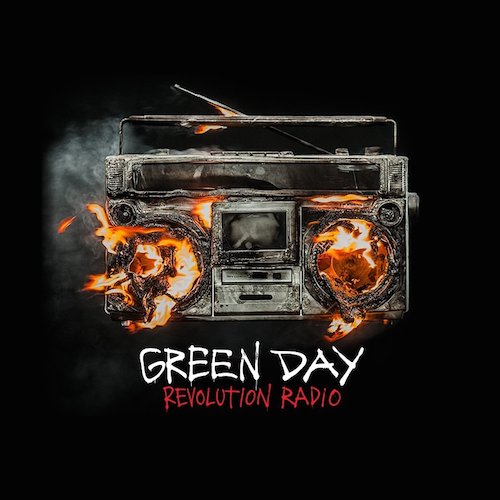 Green Day—Revolution Radio (Reprise)
Their first self-produced album since 2000 and somewhat of a return to the band's punk roots, Revolution Radio is a response to the violent and chaotic state of America in 2016, although Green Day has cautioned that it's not a sequel to American Idiot. Songs like "Troubled Times" and "Bang Bang" certainly speak to the precarious state of our nation today.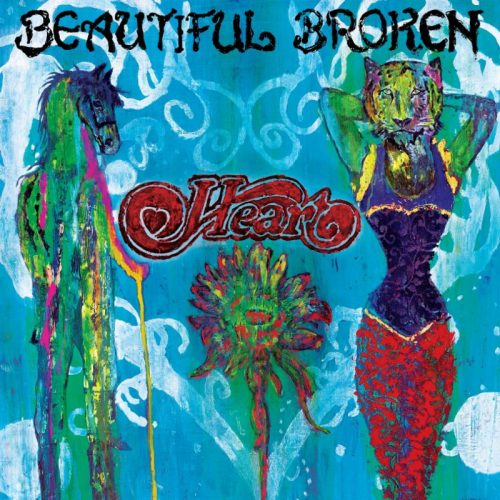 Heart—Beautiful Broken (Concord)
Ann and Nancy Wilson decided that a lot of the songs from both Heart's heyday and recent era didn't get the proper treatment, performance or respect. So we have a new release that redefines album cuts with a handful of new tracks thrown in. This is the new Heart album fans have been waiting for—even if they already gave you most of it in the past.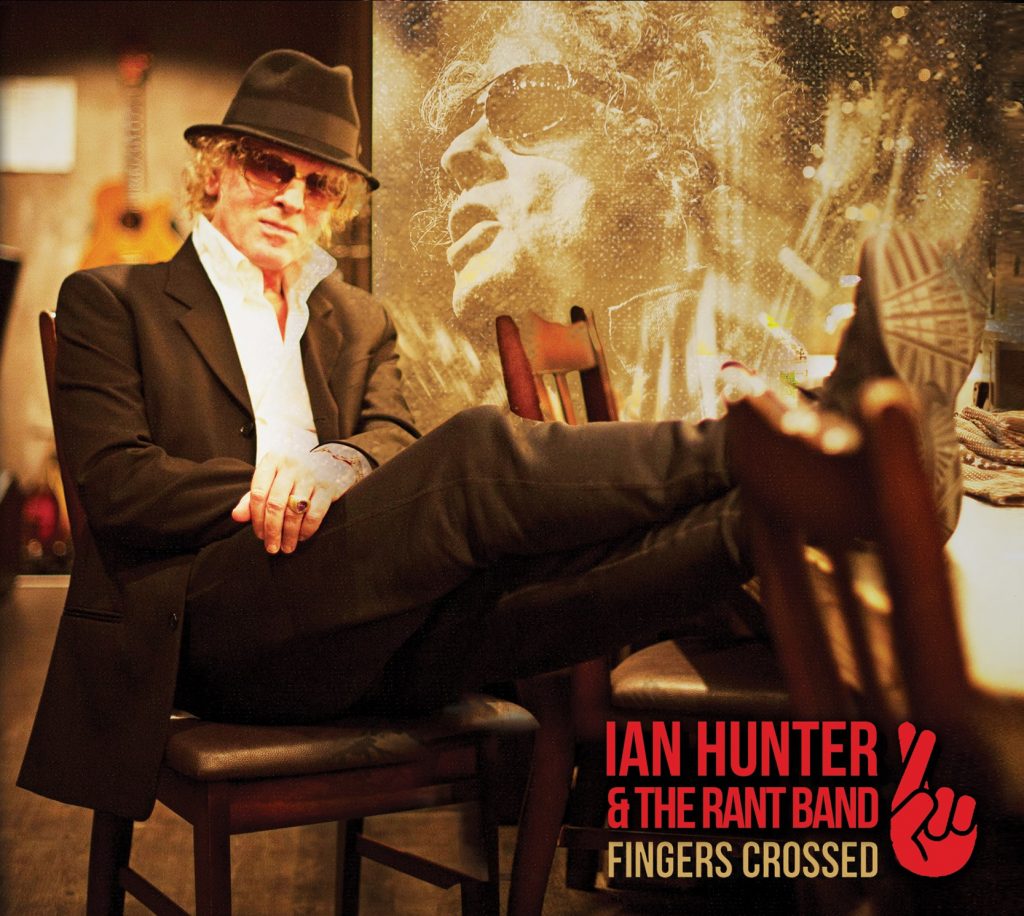 Ian Hunter & the Rant Band—Fingers Crossed (Proper)
The one-time Mott the Hoople frontman has released consistently solid, workmanlike solo recordings for more than four decades. Fingers Crossed, while not as hard-hitting or adventurous as his earlier glam-era efforts, nor stocked with irresistible anthems, is a respectable collection of diverse new tunes. The Bowie tribute, "Dandy," is poignant and celebratory.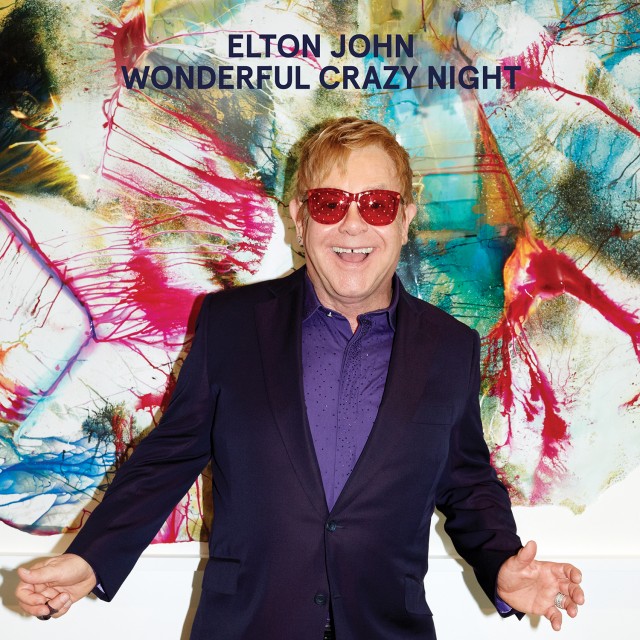 Elton John—Wonderful Crazy Night (Island)
For his 33rd studio release, John co-wrote all 10 tracks with longtime collaborator Bernie Taupin, and the album was co-produced with T Bone Burnett. Wonderful Crazy Night is the sort of upbeat rock 'n' roll extravaganza its title suggests, fueled by fierce guitar and piano motifs.
Watch Elton perform the title track from Wonderful Crazy Night live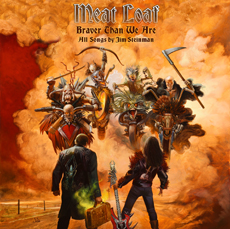 Meat Loaf—Braver Than We Are (429)
If this is to be his final album, as Mr. Loaf has hinted, it's appropriate that he go out with this full-on collaboration with Jim Steinman, his co-composer on the mega-selling Bat Out of Hell projects. Just like those recordings, Braver Than We Are is deliberately over the top, bordering on bombastic, albeit lacking some of the rawness of those career-making sets.
Metallica—Hardwired…To Self-Destruct (Blackened)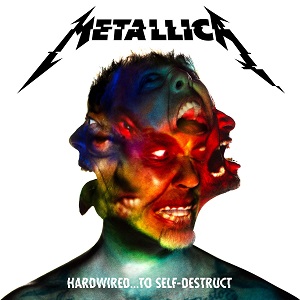 If anyone was concerned that Metallica would soften up now that they've logged three-plus decades, forget it: Hardwired… is all rage and thrash, two discs dominated by their patented relentlessness. A few tunes veer from the usual bludgeon-rock—they flirt with funk and slow things down here and there—but, for the most part, the new material, primarily composed by James Hetfield and Lars Ulrich, takes no prisoners.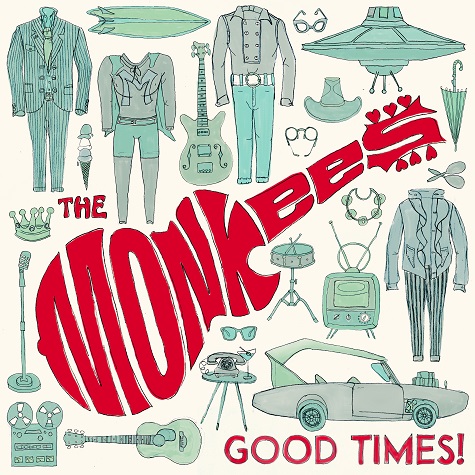 The Monkees—Good Times! (Rhino)
Arriving 50 years after their groundbreaking sitcom and debut album, Good Times! is the Monkees' most fully realized and satisfying since those first years. All four members, including the late Davy Jones, are represented, on high-quality sunshine-pop and Americana tunes contributed by Neil Diamond, Harry Nilsson, Goffin and King, XTC's Andy Partridge, Paul Weller and others.
Van Morrison—Keep Me Singing (Caroline)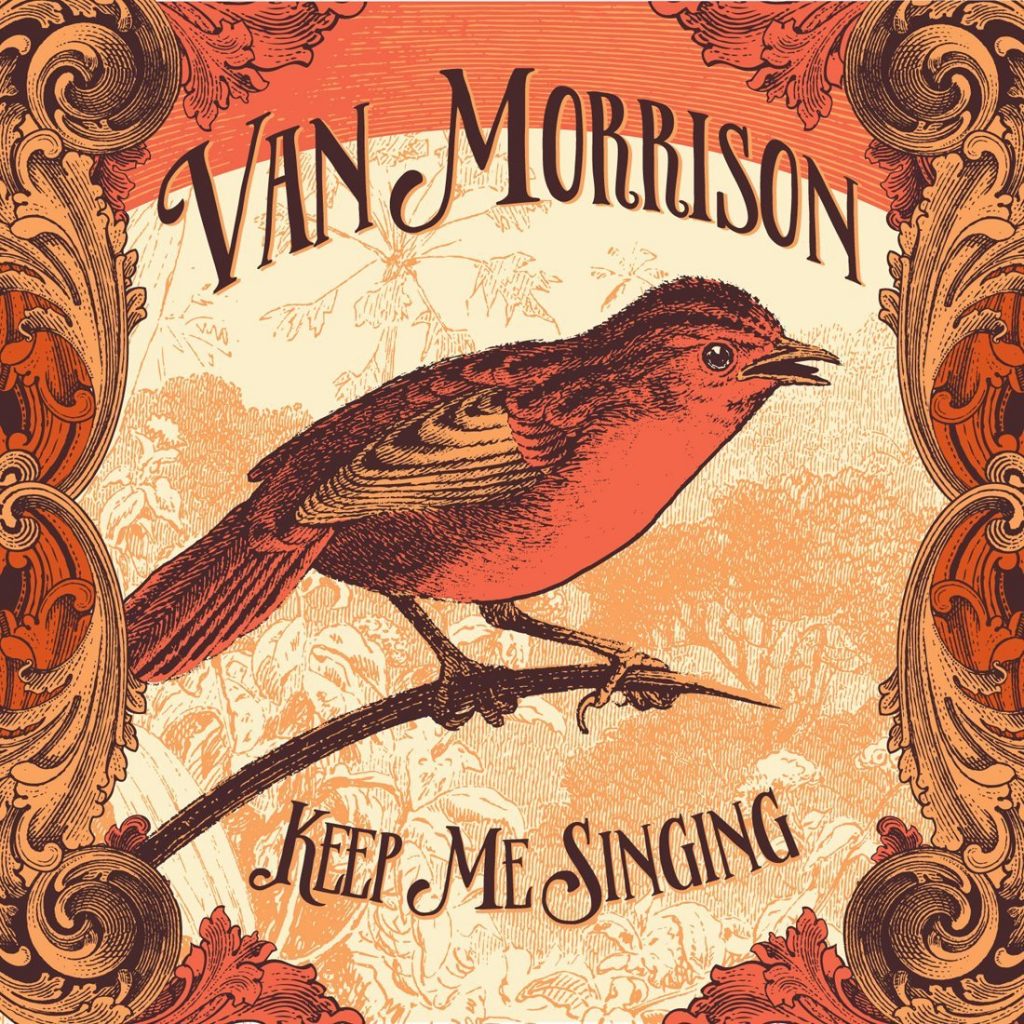 Keep Me Singing feels like a lost vintage Morrison classic from his '70s heyday while at the same time it's very much the deepest outpourings of an older man. There's nostalgia, sadness and loss, but an overriding joyousness too. The 13 structured tunes wrap around warm and comforting melodies—and it wouldn't be Van without all of that soul, in ample supply here.
Listen to "Too Late" from Van Morrison's Keep Me Singing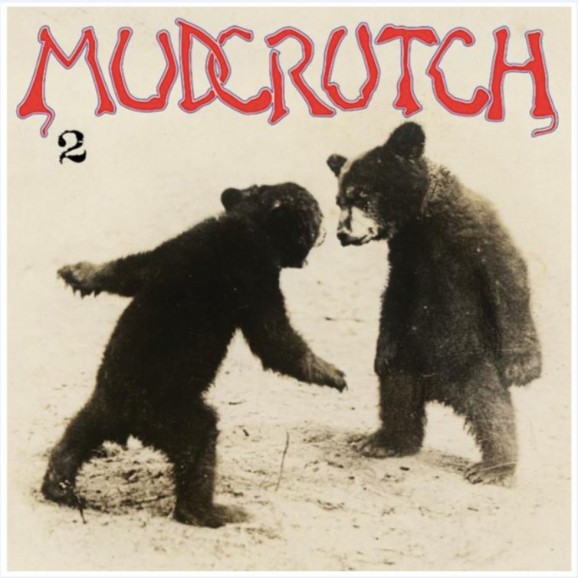 Mudcrutch—2 (Reprise)
It's over-simplifying to call Tom Petty's Mudcrutch his roots band just as it's an oversimplification to tag Petty as a roots rocker. But as compared with his other ventures, his revived early-to-mid-'70s Northern Florida band is based in their shared musical backstory. Where the group's previous album had something of a reunion vibe running through it, on 2 they now feel like a full-throttle band.
Graham Nash—This Path Tonight (Blue Castle)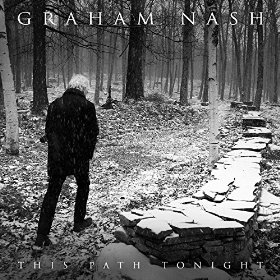 Nash's first solo album in 14 years arrived at a time of major life changes—the dissolution of Crosby, Stills and Nash and the singer's divorce from his wife, Susan. The elements were all there for a set of bitter, mopey songs about loss but Nash has always been an optimist, even at his most finger-pointing and strident moments. So there's hope and self-assurance within these reflections on where he's been and where he hopes to go yet.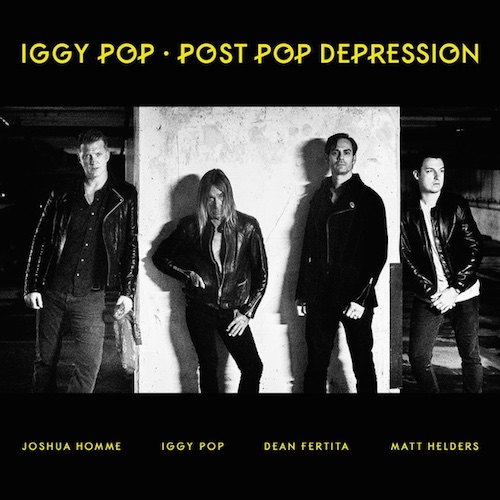 Iggy Pop—Post-Pop Depression (Loma Vista)
Along with a documentary film on the Stooges and an as-told-by book about the band that introduced the world to the man called Iggy, came this album, possibly his most mature musical statement to date. This year also saw the death of his good friend David Bowie, and the music is imbued with the man's spirit and style. Iggy retains all of his muscularity but make no mistake, this is a contemplative, if not outwardly nostalgic, meditation.
Watch the video for "Sunday" from Iggy's Post Pop Depression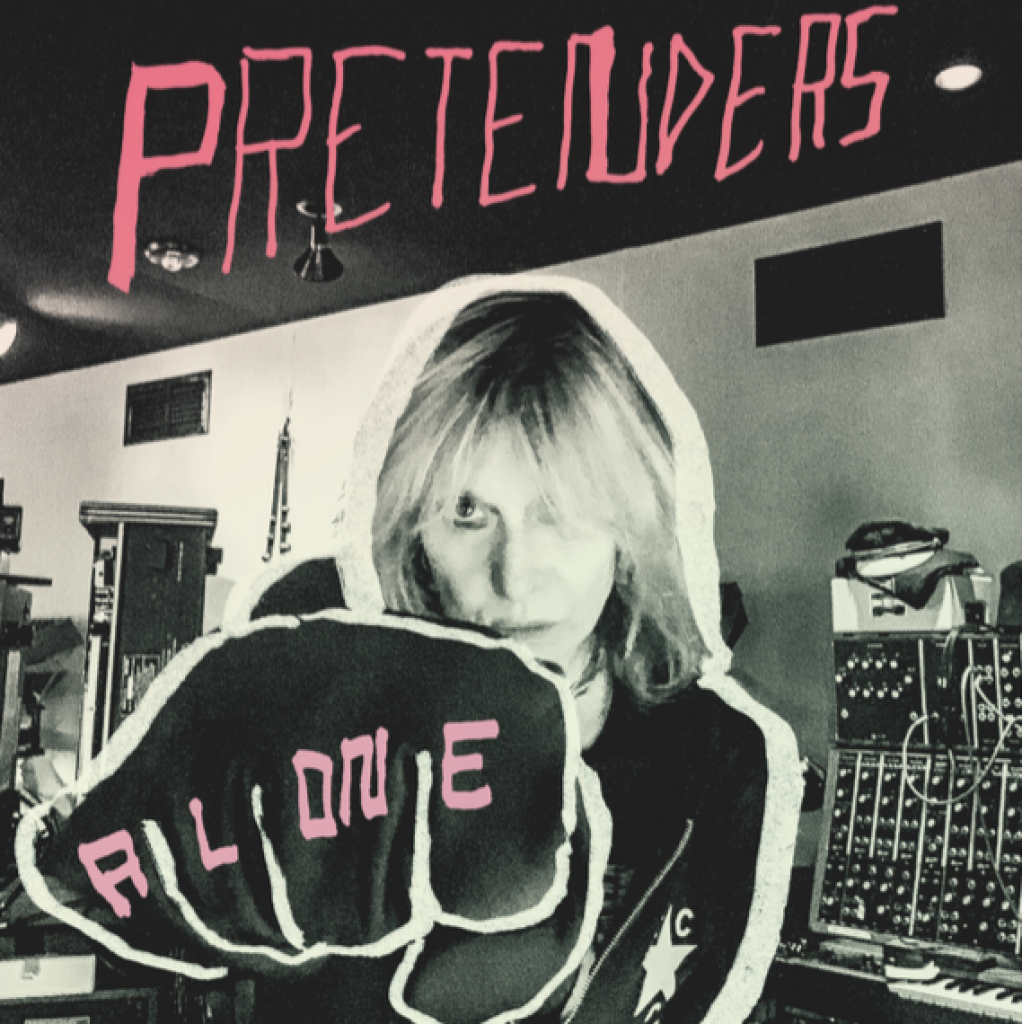 Pretenders—Alone (BMG Rights Management)
Recorded in Nashville with the Black Keys' Dan Auerbach, Alone comes on the heels of Chrissie Hynde's 2014 solo debut. With no original members of the band, other than Hynde, involved, it's arguable whether this is a true Pretenders album or just another Hynde vehicle. But either way, it bears the sass, soul and toughness of the group's earliest music, even whole detouring into new territory.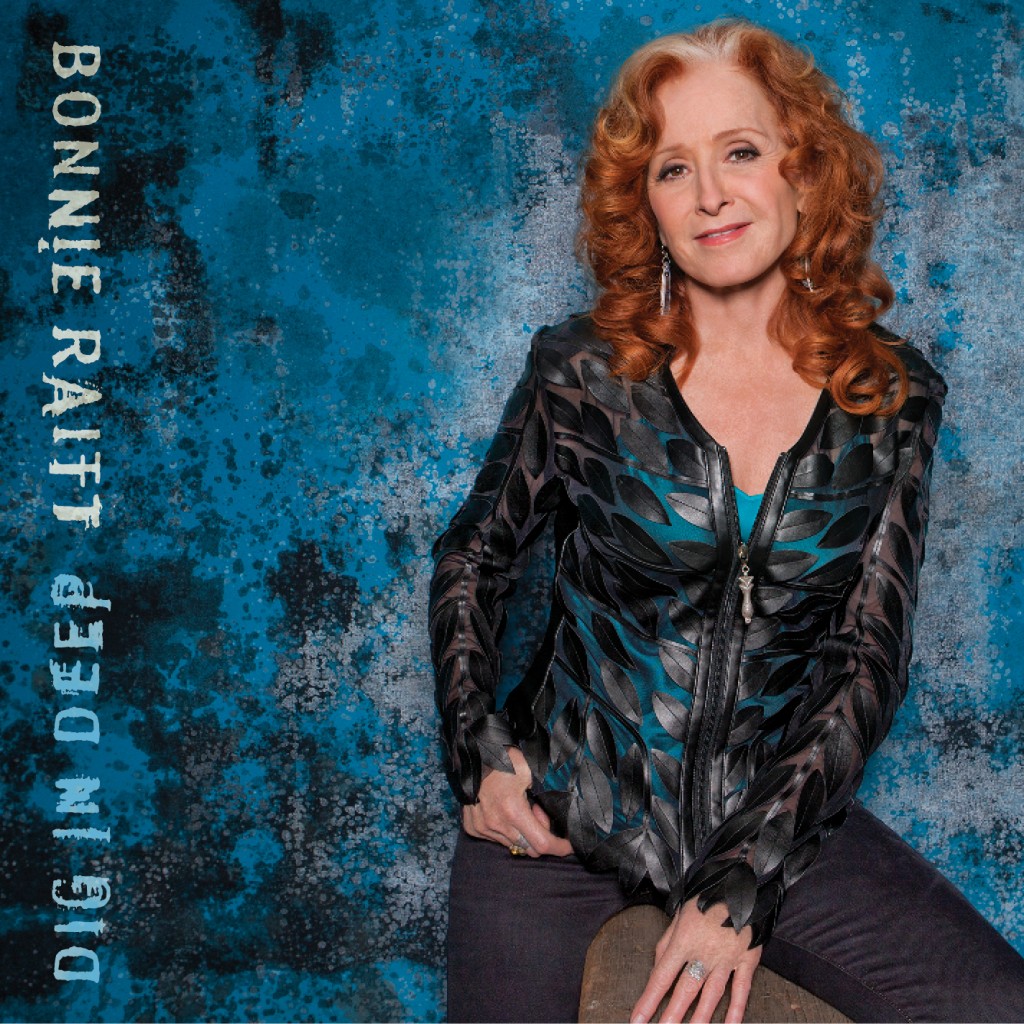 Bonnie Raitt—Dig In Deep (Redwing)
At 66, Raitt is in full and firm command of her talents, melding her seriously credible blues, folk and rock roots with an adult pop appeal—she still makes it feel easy and natural. Producing the set largely by herself with the support of her touring band, she comes up with a winning collection that compares favorably with all of the fine past albums she's done before with name producers.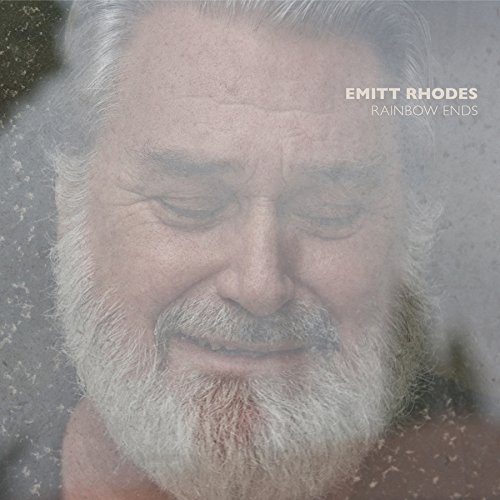 Emitt Rhodes—Rainbow Ends (Omnivore)
When an artist doesn't release an album for 40-plus years, you kind of give up on ever hearing new music from them. So to learn that Emitt Rhodes, a power pop/garage legend from his days with the Merry-Go-Round and his near-perfect 1970 solo debut, was back was a true shock. To then hear the music, which bears only scant resemblance to those early efforts but is no less brilliantly crafted and performed, reflecting his life today in stunning lyricism, is even better.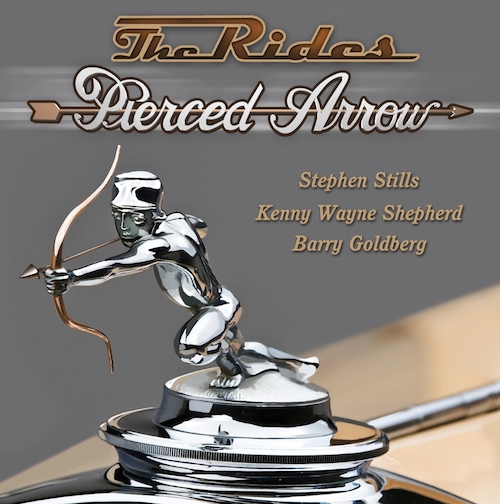 The Rides—Pierced Arrow (429)
Crosby, Nash and Young aren't the only ones charging forward: Stephen Stills' blues-rock band the Rides—with guitarist Kenny Wayne Shepherd and keyboardist Barry Goldberg—finds its own voice on this followup to the band's 2013 debut. For Stills, it's a chance to get back to basics, with another group of equals.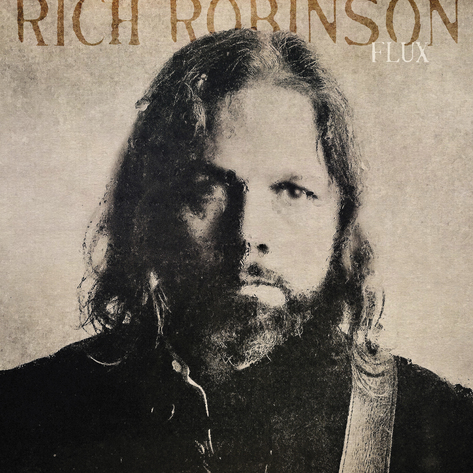 Rich Robinson—Flux (Eagle Rock)
For his second solo release since the dissolution of the Black Crowes, Robinson holds on to that band's brawny, Stones-y rock base but expands more into the areas of country and folk. Of course, the guitar work is stellar throughout, but it's the songs—some of the most inspired he's written—that are the real stars here.
Listen to "Sleepwalker" from Rich Robinson's Flux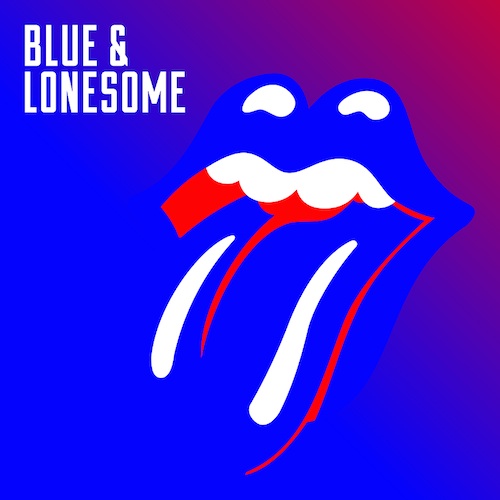 The Rolling Stones—Blue & Lonesome (Interscope)
So it turns out that when the Stones want to make a truly great album, all they really have to do is go into a studio and be the Stones. Cut in three days sans overdubs, this collection of gritty Chicago blues covers is the toughest, hardest, most incendiary thing they've released since the '70s. Mick Jagger, especially, hasn't sounded this committed to his music—both vocally and on harmonica—in ages. If this turns out to be their finale, it's the perfect way to go out. (The Stones also released a live album, Havana Moon, in 2016.)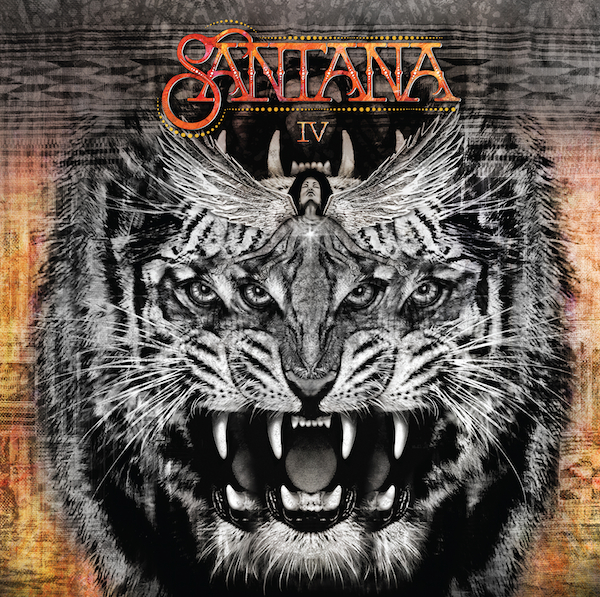 Santana—Santana IV (Santana IV)
Reunion albums can go either way—whatever made the magic happen initially is either present again or it isn't. By reconvening most of the members of the classic 1971-72 lineup, Carlos Santana took a chance and it paid off big time, exceeding all expectations. Santana IV is one of the most dazzling, impeccably crafted creations any of these musicians has ever been involved with.
Timothy B. Schmit—Leap of Faith (Benowen)
Even while describing his latest solo release as "a strong mix of rock, country, Americana, R&B and even a bit of reggae," the former Eagles and Poco mainstay doesn't veer too far from the sound his fans have come to know over the past five decades. The songs are mainly easy-going and filled with the kind of note-perfect lead vocals and harmonies that have always been Schmit's trademark.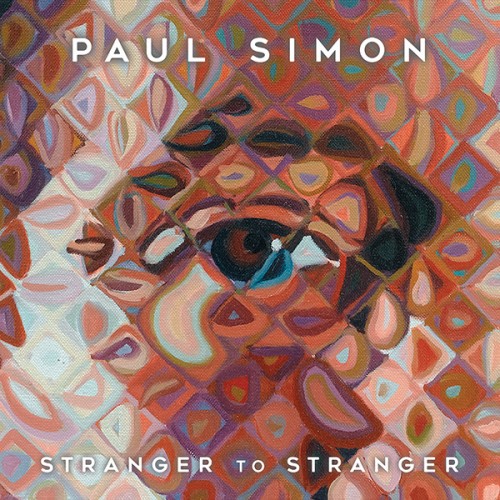 Paul Simon—Stranger to Stranger (Concord)
"The very idea that an artist of Paul Simon's era and age can still make an album as progressive, visionary and, at the same time, enjoyably listenable as Stranger to Stranger, is mind-blowing," wrote our reviewer, who went on to call the album a "modern masterpiece…As you listen, what seems like countless little cool moves, touches and lines pop out each time to tickle one's fancy, poke the funnybone, pique the imagination, prod the spirit."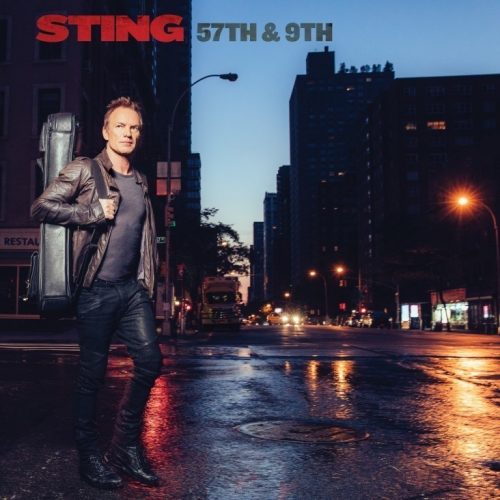 Sting—57th & 9th (A&M/Interscope)
Even his staunchest fans had pretty much given up on Sting ever making new rock music—his recent output included Broadway, holiday and orchestral recordings and an album of lute music, after all. So 57th & 9th came as something of a revelation, not only because Sting rocks again but because he still does it so well. Although it wouldn't be Sting without some pretense, he hasn't kicked up like this since the Police's Synchronicity.
Listen to Sting's "I Can't Stop Thinking About You"
Steven Tyler—We're All Somebody from Somewhere (Big Machine/DOT)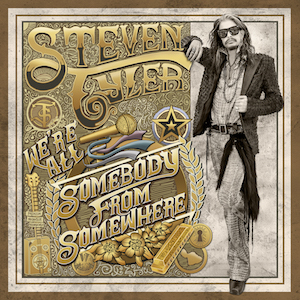 No one can accuse the Aerosmith frontman of rushing into things—this is his first-ever solo album, coming more than 40 years after the rise of the band whose own future is now in the questionable category. And no one can accuse Tyler of taking the predictable route either. This is a modern country album, and not a half-bad one at that, full of good-time, sing-along melodies—along with the occasional detour into crunching rock and even a bit of hip-hop attitude.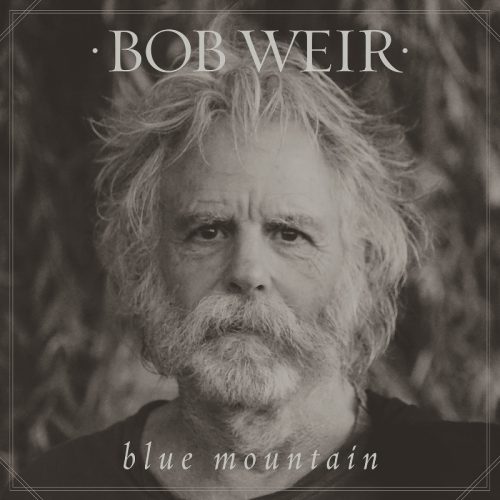 Bob Weir—Blue Mountain (Columbia Legacy)
The "other one" in the Grateful Dead—as the recent documentary on his life and career is called—guitarist/singer Weir has always had a love for cowboy tunes and vintage Americana: he was the one who sang tunes like "El Paso" and "Mama Tried" with the Dead. Here he embraces the genre wholly with a dozen originals co-penned with Josh Ritter and producer Josh Kaufman—the back-porch, down-home sensibility comes naturally to Weir and his crew. Dead Head-friendly music for sure.
Peter Wolf—A Cure for Loneliness (Concord)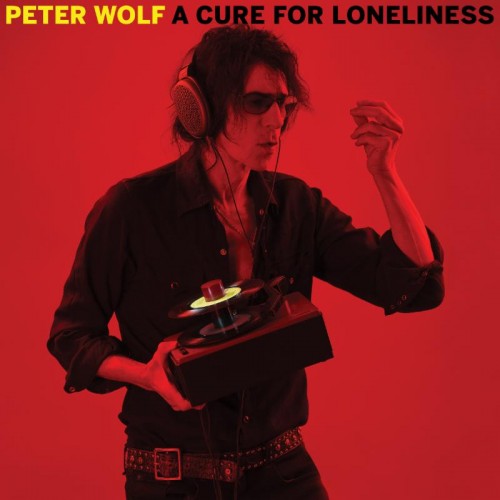 The former lead man of the J. Geils Band enjoyed his greatest solo success with "Lights Out" in 1984, and he's still compelling all these years later on his eighth outing. Wolf has occasionally tried his hand at moving away from his core love of vintage R&B and rock and roll but he's still most at home paying homage to the music that formed him.
Neil Young—Peace Trail (Reprise)
Neil Young remains one of the most prolific and uncompromising artists we've got. He doesn't always hit the mark but you've got to love him for following his muse each and every time. Peace Trail, just out—it follows the June release of Earth, a live album with his newest band, Promise of the Real—is a largely acoustic work, cut with only bassist Paul Bushnell and drummer Jim Keltner. Some of the tunes have a tossed-off feel to them, but as with most Young albums, its impact will likely grow with subsequent listens.
Listen to the title track from Neil Young's Peace Trails
If you're a new reader of ours, we'd be grateful if you would Like our Facebook page and/or bookmark our Home page.

Latest posts by Best Classic Bands Staff
(see all)