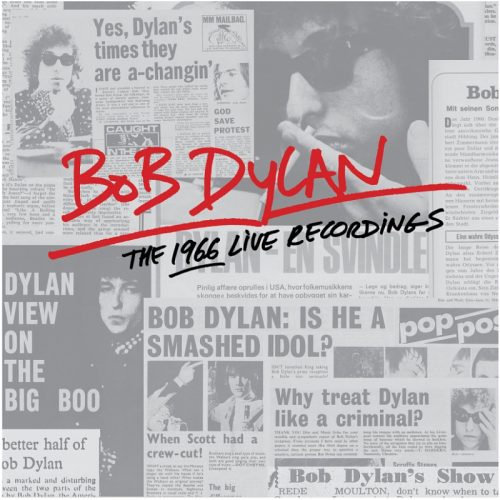 It's that time of year when thoughts turn to that list of stuff we've craved throughout the year—for ourselves and for those we love (if they have good taste)!
For us—and we're guessing for you too—that wish list is always topped by music. Over the next couple of weeks Best Classic Bands will present our annual gift guide, to make it easier for the classic rock fan to offer hints to Santa (or to spend that Christmas bonus on yourself).
In this first installment we round up the most essential boxed sets and historical collections of 2016. In parts two through four we'll make our suggestions for the best reissues, new releases by classic rock artists and music books.
The list is arranged alphabetically by artist (record label in parentheses)—no rankings here because they're all worthy. All of these are available on CD, many also on LP and digitally. All should be easily found in the United States; if you live in another country, check local sources. Hope you find something you like! We sure did!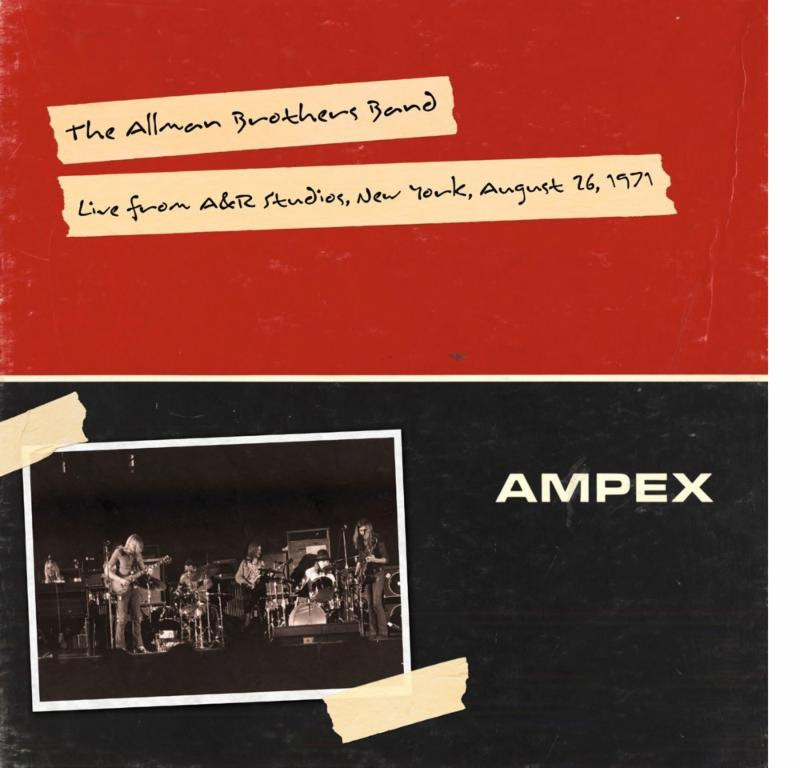 The Allman Brothers Band—Live From A&R Studios: New York, August 26, 1971 (Peach)
Recorded as a live broadcast on New York City album rock station WPLJ-FM, a month after the band's breakthrough At Fillmore East was issued and eight weeks before the death of guitarist Duane Allman, the 10-song set (including "Statesboro Blues" and "Hot 'Lanta"), long a bootleg favorite, captures the original lineup of the band—Duane and singer/keyboardist Gregg Allman, guitarist Dickey Betts, bassist Berry Oakley and drummers Jaimoe and Butch Trucks—in its prime.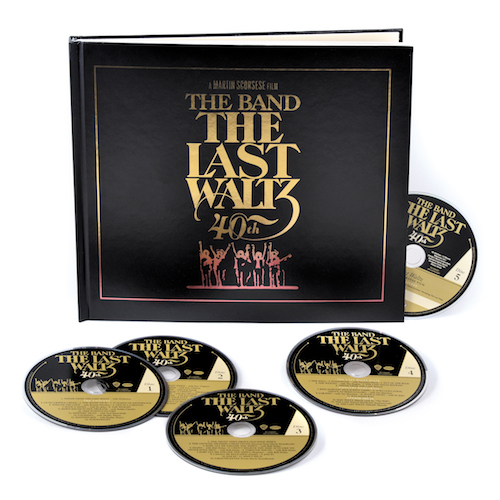 The Band—The Last Waltz 40th Anniversary (Rhino)
There are four different configurations of the newest anniversary edition of the concert some say was rock's best ever. They range from a basic 2-CD version that features the original soundtrack of Martin Scorsese's concert film with newly remastered audio from the original master tapes to a lavish, limited-edition 4-CD/2-Blu-ray set including the audio of the concert, the complete film, interview footage, a 300-page book and more. (Pssst… if you hurry, we're giving away a copy of the deluxe edition here.)
Related: What was it like to be at The Last Waltz?
Watch The Band perform "The Night They Drove Old Dixie Down" at The Last Waltz concert in 1976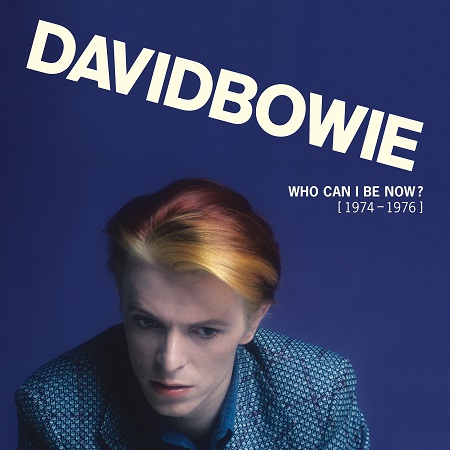 David Bowie—Who Can I Be Now? (1974-1976) (Parlophone)
The followup to last year's Five Years (1969-1973) is available as a 12-CD box, 13-LP vinyl set or digital download. It includes Bowie's classic albums Diamond Dogs, David Live (in original and 2005 mixes), Young Americans and Station to Station (in original and 2010 mixes), as well as The Gouster (an unreleased album from 1974), Live Nassau Coliseum '76 and a new compilation entitled Re:Call 2, a collection of single versions and non-album B-sides.
Bob Dylan—The 1966 Live Recordings (Columbia Legacy)
In 1965 Bob Dylan stunned the music world by going electric with "Like a Rolling Stone." But in 1966, he and four of the musicians who would become The Band (Levon Helm sat out the tour) played their asses off like few before or since. Most of the music they performed on tour during 1966 has never been given an official release. Now this whopping 36-CD boxed set corrects that omission: it contains every known recording from the 1966 concert tours of the U.S., U.K., Europe and Australia. The recordings are drawn from three main audio sources: soundboards, CBS Records mobile recordings and audience tapes. With the exception of the Manchester concert (May 17, 1966) released as Bob Dylan Live 1966—The Bootleg Series Vol. 4 in 1998, a pair of songs appearing on the 1985 Biograph compilation and a handful of others, the overwhelming majority of tracks and performances on The 1966 Live Recordings are previously unreleased in any format—official or bootlegged. For those with tighter budgets or less of an obsession, there is also the new The Real Royal Albert Hall 1966 Concert, a two-discer capturing one of the most notorious shows of that year.
The 5th Dimension—The Complete Soul City/Bell Singles (Real Gone)
If they accomplished nothing else, the quintet helped popularize compositions by great songwriters like Laura Nyro and Jimmy Webb. But they did much more than that: the 5th Dimension concocted a classy soul-pop hybrid that still sounds fresh today. The 3-disc, 61-track collection includes all 30 of the quintet's pop (and 15 R&B) hits like "Up Up and Away" and "Stoned Soul Picnic," all in their hard-to-find, mono mixes (only the last four tracks on the set are in stereo). Featured are all of the group's hits as well as some rare, non-LP single sides and single edits.
Jimi Hendrix—Machine Gun: The Fillmore East First Show 12/31/69 (Legacy)
The single disc documents the first of the Band of Gypsys' (Hendrix with Buddy Miles, drums; Billy Cox, bass) four legendary Fillmore East concerts of New Year's Eve 1969-70. Never before has this show been available in its entirety; the vast majority of the performances have never seen the light of day in any configuration. Hendrix was embarking ona  new musical journey that, unfortunately, he would not live to fulfill.
Led Zeppelin—The Complete BBC Sessions (Atlantic/Swan Song)
In 1997, Led Zeppelin released BBC Sessions, a 2-disc set of live recordings selected from the band's appearances on BBC Radio between 1969 and 1971. Now they've unveiled The Complete BBC Sessions, a newly remastered, expanded and updated version of the collection—supervised by Jimmy Page—with eight unreleased BBC recordings, including three rescued from a previously "lost" session from 1969. The Complete BBC Sessions is available as a 3-CD deluxe edition that includes the remastered original plus a third disc of unreleased audio and a 5-LP deluxe vinyl edition with the remastered original plus a fifth LP of unreleased audio, on 180-gram vinyl.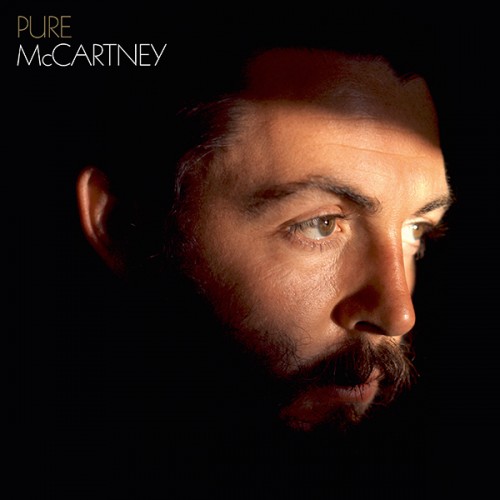 Paul McCartney—Pure McCartney (Hear Music)
Pure McCartney is a new compilation of Paul's solo, Wings and Fireman work—from his 1970 solo debut, McCartney, right through to a 2014 track taken from the Destiny video game. The new collection includes nine #1 U.S. singles but also features curios for the super fans and some of the artist's personal favorites—all handpicked. It's available in three formats: 2-CD, 4-CD (with 67 tracks) and 4-LP.
The Monkees—50 (Rhino)
They've been the focus of many collections before but this one brings their story up to date. 50 is a 3-CD set packed with 50 songs from the band's career, including their three #1 hits—"Last Train To Clarksville," "I'm A Believer" and "Daydream Believer"—as well as all of their other classic hits. The release delves even deeper into the band's catalog and tosses in "She Makes Me Laugh" and "You Bring The Summer" from the Monkees' excellent 2016 release, Good Times!
Watch the surviving Monkees talk about their 50th anniversary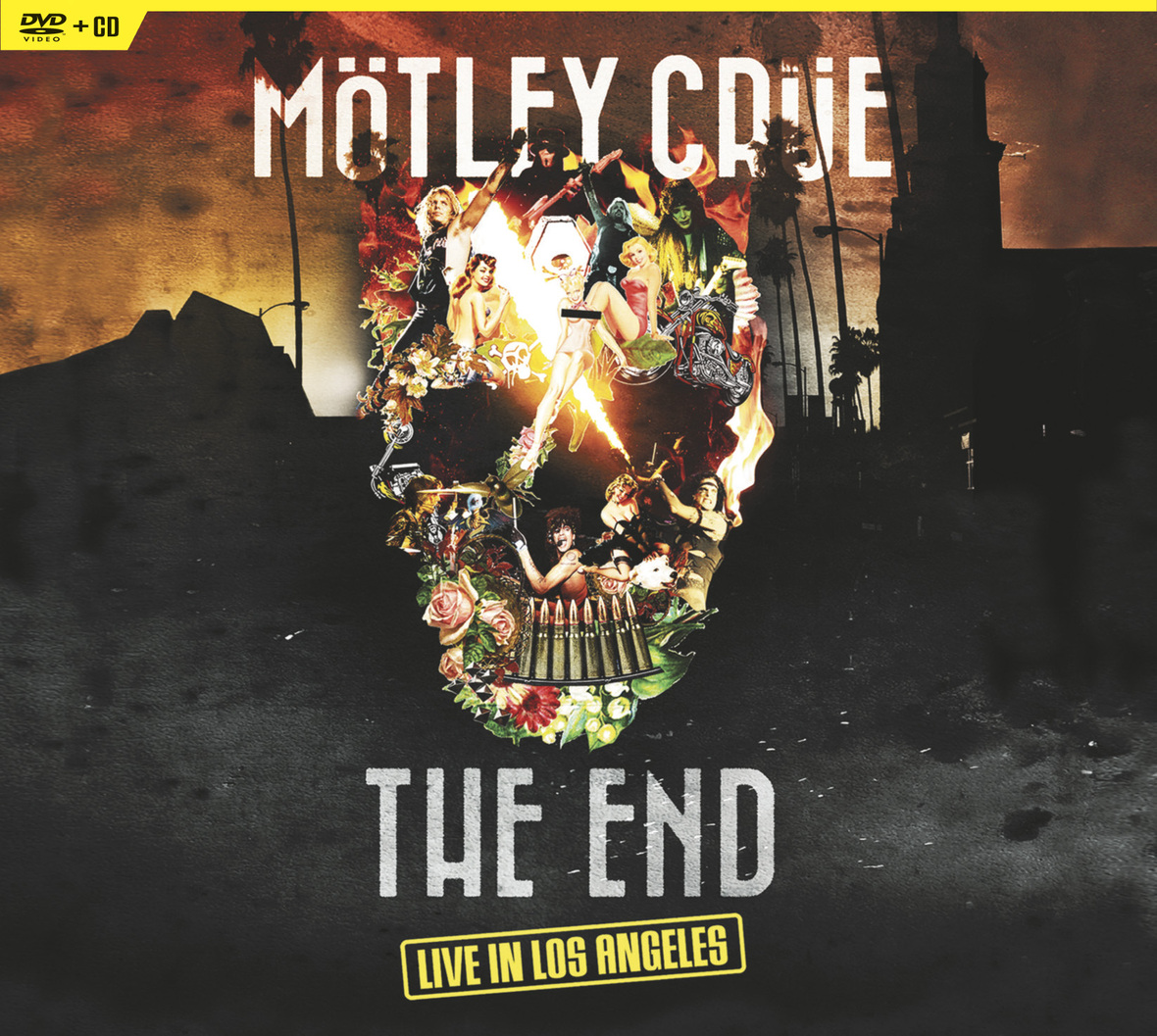 Mötley Crüe —The End—Live in Los Angeles (Eagle Rock)
On December 31, 2015, before a sold-out Staples Center arena in Los Angeles, Mötley Crüe ended their 35-year run. The final show was filmed and recorded and presented earlier this year in theaters worldwide. Now it's available in multiple formats.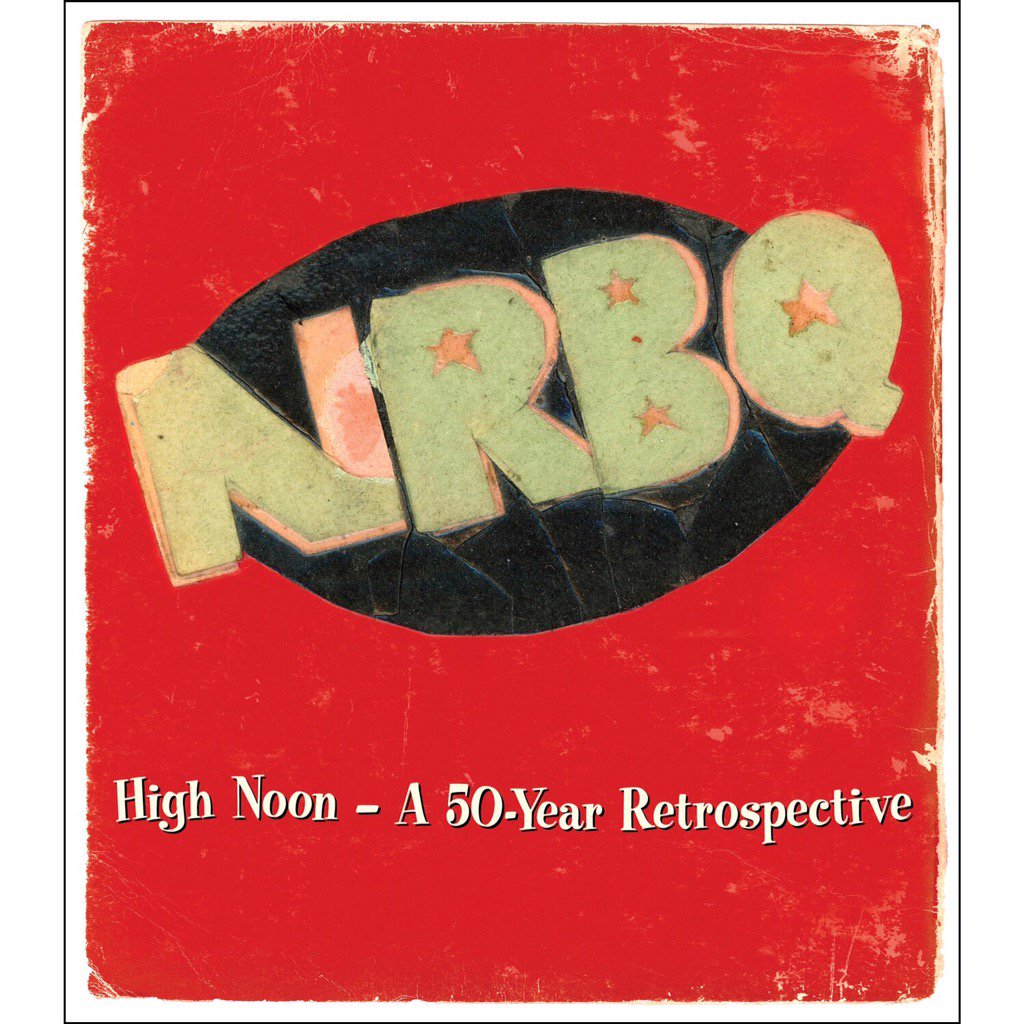 NRBQ—High Noon—A 50-Year Retrospective (Omnivore)
The eclectic cult-favorite band's half-century career is summarized on this 5-CD, 106-song box, rolled out in reverse chronological order. The collection provides a unique perspective for devoted fans as well as for adventurous newcomers who might only know of NRBQ through other artists' versions of originals like "Me and the Boys," "Ridin' in My Car" and "Christmas Wish" or from hearing their music on TV shows such as The Simpsons, Weeds or Wilfred.
Pink Floyd—The Early Years 1965-1972 (Legacy)
Pink Floyd's celebration of the pre-Dark Side of the Moon years is massive enough to be a piece of furniture and is a true work of art. It also costs more than the gross national product of some small countries, hovering around the $500 mark. But for the most dedicated of fans, that'll be a bargain as the package includes 28 discs in all: 11 CDs, eight Blu-ray discs, nine DVDs, as well as a handful of 7-inch 45s, memorabilia (posters, tickets, etc.) and a supplementary disc featuring the band's famous concert at Pompeii, never before available on CD. As might be expected for a release of this scope, comprehensive barely begins to describe what you get: all of the released material up through 1972, of course, but also a ton of unreleased recordings, BBC recordings, outtakes and alternates, etc. Obviously, such an ambitious piece of product is not directed at the casual fan, but rather the Floyd completist. Those with tighter budgets, or with less of an interest in hearing every note available from the band's first several years, can opt instead for The Early Years, 1967-1972, Cre/ation, a 2-CD, 27-track (19 previously unreleased) distillation of the larger set.
Related: Syd Barrett and the early Floyd years
Watch Pink Floyd perform "Grantchester Meadows" in 1970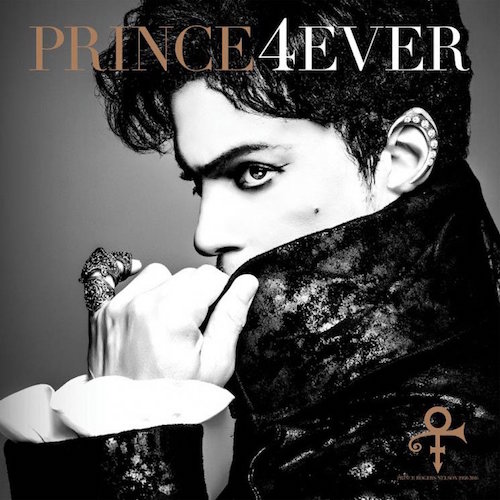 Prince—4Ever (NPG)
The 40-track anthology brings together most of Prince's biggest hits, including "When Doves Cry," "Let's Go Crazy," "Kiss," "Little Red Corvette," "Purple Rain," "Raspberry Beret," "Sign O' The Times," "1999," "Controversy" and "Nothing Compares 2 U." It also includes "Moonbeam Levels," a previously unreleased song recorded in 1982 during the 1999 sessions.
Queen—On Air (Hollywood)
From 1973 to 1977, Queen recorded six radio sessions exclusively for the BBC. For the first time, the 24 recordings these landmark sessions produced have been released: as a 2-CD set, a 3-LP vinyl edition and a 6-CD Deluxe Edition that includes three discs of radio interviews, unique takes of classic album tracks and a radically reworked reimagining of one of their best known anthems that has never previously appeared on any Queen studio release: "We Will Rock You."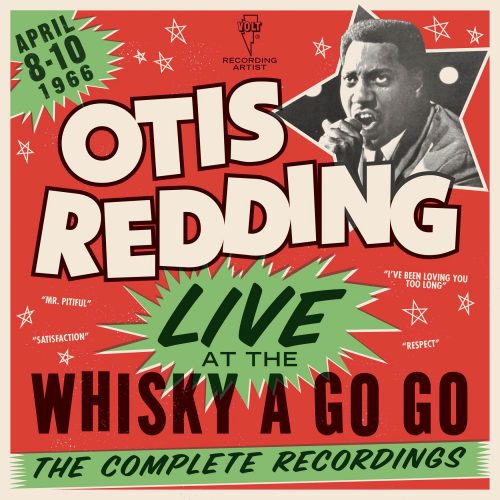 Otis Redding—Live At The Whisky A Go Go: The Complete Recordings (Concord Bicycle/Stax)
Expanded to six discs, the boxed set presents all of the concerts performed by the late R&B great at the legendary Sunset Strip venue over three nights in April 1966, in chronological order. The new release arrived six months after the 50th anniversary of Redding's shows. Several of these recordings—remixed and remastered from the original 4-track analog tapes—are available for the first time. The collection is the first to offer all of the sets in their entirety, including between-song banter by Redding.
Lou Reed—The RCA and Arista Album Collection (Legacy)
His relatively slim output with the Velvet Underground gets most of the love, but Lou Reed's solo career featured some of his most visionary and durable work. The 17-disc collection, with which the late Reed was involved, features music from 1972 to 1986, including 16 studio and live album titles, several of which have been out-of-print, hard-to-find or unavailable in the CD and digital music eras. Also included are an 80-page hardbound book featuring memorabilia from Reed's personal archives, rarely seen photos and artwork, interviews with Reed, plus in-depth liner notes, written by his longtime friend (and the collection's co-producer), Hal Willner.
Watch Lou Reed sing "Sweet Jane"
Robbie Robertson—Testimony (Capitol)
The 18-track compendium serves as a companion to the Band guitarist/songwriter's memoir of the same name. Testimony spotlights early 1960s recordings from Robertson and the group's tenure with Ronnie Hawkins; live and studio cuts by the Band; Bob Dylan recordings featuring the Band; and post-Band solo tracks, including a new mix of Robertson's "Testimony," featuring Gil Evans and his horn section, U2, Nile Rodgers and Bernard Edwards, Daniel Lanois and Ivan Neville.
The Rolling Stones—In Mono (ABKCO)
The newly assembled and remastered boxed set includes all of the studio albums released in mono by the Rolling Stones in the 1960s and is available in both 15-CD and 16-LP vinyl configurations, as well as Standard Digital, Mastered for iTunes and True HD (96k/24 bit, 192k/24 bit and DSD). The collection contains a total of 186 tracks, 56 of which have never been heard in mono since the advent of the digital age. The collection also includes an additional disc, Stray Cats, compiling single and EP tracks from the '60s.
Related: Behind the Stones' mono box
If you're a new reader of ours, we'd be grateful if you would Like our Facebook page and/or bookmark our Home page.

Latest posts by Best Classic Bands Staff
(see all)