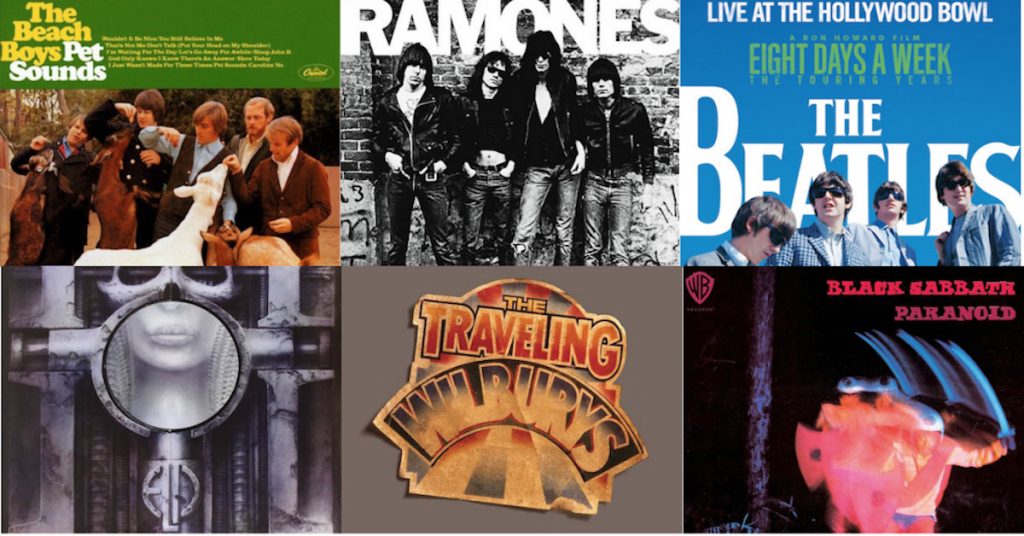 In the first installment of our four-part 2016 gift guide, we looked at the best of the boxed sets and historical collections aimed at classic rock fans. For part two, we're focusing on reissues of individual albums—nearly all of them puffed up with bonus content like live recordings, alternate mixes, single B-sides, demos, etc.
As with the first part, this list is arranged alphabetically by artist (record label in parentheses)—no rankings here because they're all worthy. All of these are available on CD, many also on LP and digitally. All should be easily found in the United States; if you live in another country, check local sources.
Also: Best Classic Bands' take on the best new albums of 2016 by classic rock artists and the year's must-read music books. Happy shopping!
The Beach Boys—Pet Sounds 50th Anniversary Edition (Capitol/UMe)
The group's 1966 masterpiece was released worldwide in several configurations with numerous alternate takes and live recordings. The formats include: a four CD/Blu-ray Audio collectors' edition presented in a hardbound book, featuring the remastered original album in stereo and mono, plus hi-res stereo, mono, instrumental, and 5.1 surround mixes, session outtakes, alternate mixes, and previously unreleased live recordings; a 2-CD Beach Boys Pet Sounds 50th box and digital deluxe edition pairing the remastered album in stereo and mono with highlights from the collectors edition's additional tracks; and remastered, 180-gram LP editions of the album in mono and stereo with faithfully replicated original artwork.
The Beatles—Live at the Hollywood Bowl (Capitol)
The retooled Live at the Hollywood Bowl (originally released in 1977) was produced by Giles Martin (son of George Martin), who took the 50-plus-year-old three-track tapes, performed what he calls a "demix" (splitting mono tracks into different parts), and reduced the Beatles' fans' "eternal shriek" somewhat. Martin also had the opportunity to work with some better quality tapes of the Bowl shows that had been located in Capitol Records' vaults. In addition to the original 13 tracks, there are four bonus tracks appended to the end: "You Can't Do That," "I Want to Hold Your Hand" (both from the '64 show), "Everybody's Trying to Be My Baby" and "Baby's in Black" (from 1965).
Watch the official trailer for The Beatles' Live at the Hollywood Bowl
Related: Producer Giles Martin talks about his Beatles projects
Big Star—Complete Third (Omnivore)
The Memphis band, led by Alex Chilton (formerly of the Box Tops), recorded music in 1974 for what was supposed to be its third LP, only to have the album shelved until 1978. Following a nearly decade-long search for previously unreleased session tapes, the resulting three-CD boxed set encompasses 69 total tracks, 29 of which are previously unheard session recordings, demos and alternate mixes made by producer Jim Dickinson and engineer John Fry.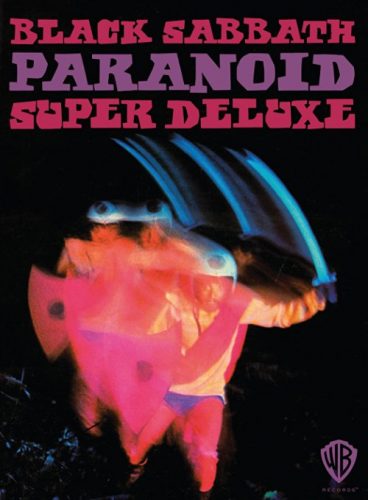 Black Sabbath—Paranoid Super Deluxe (Rhino)
The four-disc set includes the 2012 remaster of the original album, in addition to a rare 1974 quad mix of the album folded down to stereo, plus two concerts from 1970, from Montreux and Brussels. It comes packaged as a hardbound book with extensive liner notes that include new interviews with Ozzy Osbourne, Tony Iommi, Geezer Butler and Bill Ward. Rounding out the package are rare photos and memorabilia, such as a poster and a replica of the tour book sold during the Paranoid tour.
Phil Collins—Face Value; Hello, I Must Be Going!; Both Sides; Dance Into The Light; No Jacket Required; …But Seriously; Going Back; Testify (Rhino/Atlantic)
The reissue campaign of Collins' solo catalog has its own name—"Take a Look at Me Now"—and undoubtedly the reappearance of these albums, many with tons of B-sides, demos, live material and other add-ons, has caused many a fan to do just that. The series is entirely curated by Collins, who called off his retirement in 2015 and has now announced a 2017 tour. Each title is available in 2-CD and digital versions that feature the remastered album and the additional content, as well as the 180-gram heavyweight audiophile vinyl format, which features the remastered album as a standalone product.
Related: Phil Collins returns to live performance
Creedence Clearwater Revival—1969 Archive Box (Concord Bicycle)
The collection faithfully recreates the band's 1969 output with three studio albums (Bayou Country, Green River, Willy and the Poor Boys); their CD counterparts with a bevy of bonus tracks; three seven-inch EPs, a 1969 time capsule featuring a 60-page notebook packed with reviews, interviews and more; and a variety of extras.
Emerson, Lake and Palmer—Emerson, Lake & Palmer; Tarkus; Pictures at an Exhibition; Trilogy; Brain Salad Surgery; Welcome Back My Friends to the Show That Never Ends (BMG)
The death of keyboardist Keith Emerson this year happened to coincide with the rollout of reissues of the trio's studio and live catalog. To date, the first six have been re-released, most offering bonus tracks, live recordings, alternate mixes and other special features. In addition to the CD reissues, the albums are now available on high-quality 140gsm vinyl. The group's final three albums made during its initial run will follow in 2017.
Related: R.I.P. Keith Emerson
Jethro Tull—Aqualung (Rhino/Parlophone)
Expanded to four discs (two CDs and two DVDs), the Aqualung deluxe package features a new remix by Steven Wilson (originally re-released as a 40th anniversary package in 2011) and a flat transfer of the EP Life Is a Long Song. Three additional tracks are included, plus an 80-page booklet with articles and photos from the 40th anniversary edition. The 1971 Life Is A Long Song promotional film with new remixed stereo soundtrack is also available for the first time on the second DVD.
The Kinks—Everybody's in Showbiz (Legacy Edition) (Legacy)
The 17 tracks added for the Legacy Edition round out and enhance the profile of the Kinks circa 1973. We get live renditions of "Get Back in Line," "'Til the End of the Day" and "Sunny Afternoon," plus alternate live takes of "Muswell Hillbilly," "Alcohol," "Acute Paranoid Schizophrenic Blues" and "Holiday" from the original Muswell album. We also get a wonderful never-before-released Ray Davies studio number, "History," brother Dave doing his "Long Tall Shorty" thing live and alternate takes on "Supersonic Rocket Ship" and "Unreal Reality."
Van Morrison—It's Too Late to Stop Now… Volumes II, III, IV (Legacy)
Previously unreleased live concert recordings from Van Morrison's 1973 tour with the Caledonia Soul Orchestra have been issued in multiple configurations: 2-CD, 2-LP or expanded 3-CD/1-DVD set. Morrison's It's Too Late To Stop Now concert album was initially released in 1974 as a two-record set featuring 18 songs compiled from eight sets of live performances at three venues. The DVD features live footage from the Rainbow in London, which originally aired on the BBC and is now available for the first time as a commercial home video release.
Watch Van Morrison performing "Caravan" in 1973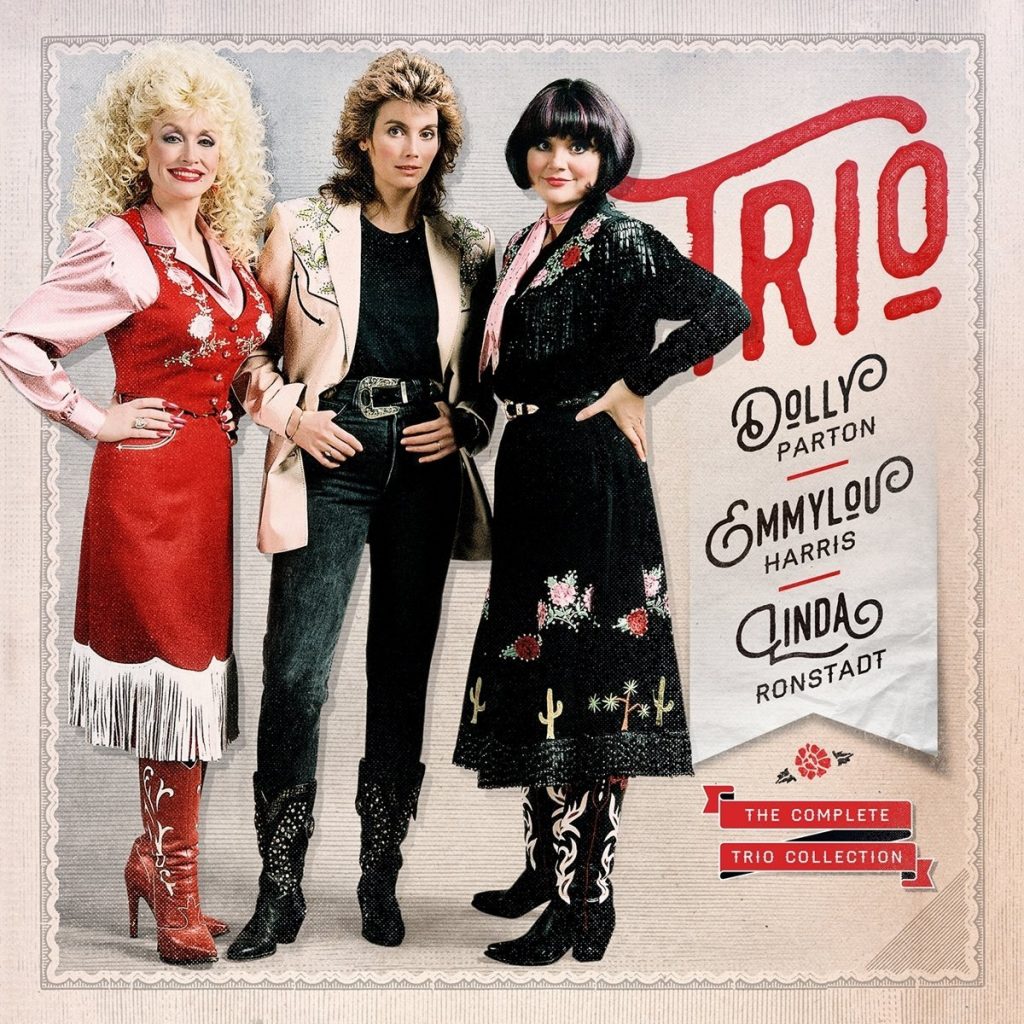 Dolly Parton, Emmylou Harris, Linda Ronstadt—The Complete Trio Collection (Rhino)
What a divine meeting: Three of the most distinctive and influential vocalists of the past half century made two albums together in the '80s and '90s and now all of that material is compiled onto a three-disc set. What's on the third disc, you ask? Even more: 20 songs, including alternate takes of album tracks and completely unreleased recordings.
Elvis Presley—The RCA Albums Collection (Legacy)
Elvis was primarily a singles artist: When you think of "The King," it's songs that come to mind: "Hound Dog," "Jailhouse Rock," "Suspicious Minds," etc. Nonetheless, he recorded a slew of albums, some filled with brilliant deep cuts and others, well, not so much. Legacy has put all of them into one 60-CD box and the set, while way more Elvis than most people will need, more than adequately demonstrates the sheer breadth of Presley's work: gospel collections, live recordings, Memphis soul, pure country… And, oh yeah, movie soundtracks—lots and lots of movie soundtracks. Includes three discs of rarities as well.
Related: Remembering Elvis' spectacular 1968 comeback
Ramones—Ramones (40th Anniversary Deluxe Edition) (Rhino)
The re-release of the Ramones' 1976 self-titled debut is a limited edition that includes stereo and mono mixes of the original album, plus rarities, as well as previously unreleased demos and a live show. The 3-CD/1-LP collection, Ramones: 40th Anniversary Deluxe Edition, significantly broadens the original's brief 29 minutes of punk rock originally delivered by Johnny, Joey, Dee Dee and Tommy Ramone. Watch the Ramones performing live in 1976…
R.E.M.—Out of Time: 25th Anniversary Edition (Concord Bicycle)
The deluxe package of the band's 1991 best-seller has been expanded to four discs, featuring the remastered album, demos, recordings from the band's performance at Mountain Stage and a Blu-ray disc with a high-resolution audio and 5.1 Surround Sound versions of Out of Time, all of the music videos from the album and the 1991 electronic press kit Time Piece, featuring in-studio footage, exclusive performances and more. All versions feature extensive liner notes by Annie Zaleski featuring interviews from all four band members and producers Scott Litt and John Keane.
Rush—2112 40th (Mercury)
The Canadian trio celebrated the 40th anniversary of one of its classics with three distinct new packages: the 2-CD/DVD edition includes a newly remastered CD of the original 2112 album and an additional CD of rare, live and previously unreleased material. The DVD features a newly restored vintage 1976 Rush concert recorded at the Capitol Theatre in Passaic, N.J., plus bonus videos and a new 25-plus-minute interview. Also available are a 3-LP set and the Super Deluxe edition, incorporating both CDs, the DVD, all three LPs plus its bonus items, and several exclusive collectible item.
Traveling Wilburys—Collection (Concord Bicycle)
The 2-CD/1-DVD set combines the two albums—mysteriously titled Vol. 1 and Vol. 3—by the supergroup that included Bob Dylan, George Harrison, Tom Petty, Jeff Lynne and Roy Orbison. The CDs include four bonus tracks—"Maxine," "Like a Ship," "Nobody's Child" and "Runaway"—and the DVD features five videos plus a documentary on the short-lived project. The two albums were also reissued separately on 180-gram vinyl.
The Turtles—Complete Albums Collection (FloEdCo/Manifesto)
The six-CD box includes all six albums recorded by the '60s band—It Ain't Me Babe, You Baby, Happy Together, The Turtles Present the Battle of the Bands, Turtle Soup and Wooden Head—along with a wealth of rare bonus material. Each of the band's first three albums is presented in its original mono and stereo mixes.
Watch The Turtles performing "Elenore" in 1968
The Who—My Generation Super Deluxe Edition (Geffen/UMe)
The expanded 5-CD edition of the band's 1965 debut includes three previously unheard demos for the album, and also included three totally unreleased songs. The 79-track set features these unheard songs as well as unreleased demos, unreleased alternate mixes, new remasters and a stereo remix that was created using new overdubs from Roger Daltrey and Pete Townshend. For this mix Townshend used the same guitars and amps as he did for the original album, with Daltrey using same type of microphone.
Yes—Tales from Topographic Oceans (Panegyric)
The prog-rock giants' 1973 classic rock opus is the fifth in a series of expanded Yes editions to be reissued on DVD and Blu-ray, including 5.1 surround mixes, new stereo mixes and high-resolution stereo mixes of the original music. Additionally, both sets add extra material mixes on CD, while the Blu-Ray edition adds a wealth of extra audio material.
Related: Yes' Anderson, Rabin Wakeman live in NYC
Watch The Who performing "My Generation" at Woodstock in 1969
If you're a new reader of ours, we'd be grateful if you would Like our Facebook page and/or bookmark our Home page.

The BCB team brings you the latest Breaking News, Contests, On This Day rock history stories, Classic Videos, retro-Charts and more.

Latest posts by Best Classic Bands Staff (see all)