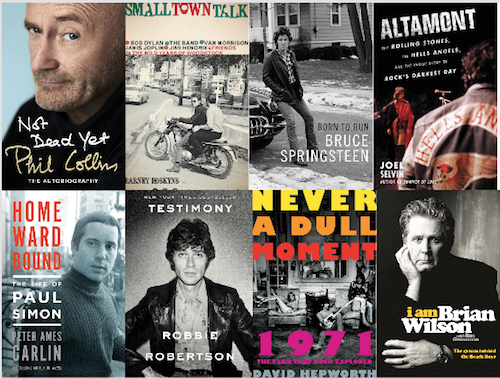 In parts one, two and three of our 2016 holiday gift guide, we looked at the best of the boxed sets and historical collections, the best reissues aimed at classic rock fans and, finally, at newly recorded studio albums by classic rockers.
For the final part of our guide, we put on our reading glasses and dug in to the year's best books for fans of classic rock and related music. The first segment of our survey is devoted to memoirs and biographies (arranged alphabetically by subject). The second part is a guide to new books on various music-related topics, arranged by title.
There are no rankings because they're all worthy.
All of these titles are available as physical books (you know, with paper and ink); many are also downloadable digitally. All should be easily found in the United States (just click on the book covers to order); if you live in another country, check local sources.
Happy shopping!
Biographies and Memoirs (arranged alphabetically by subject)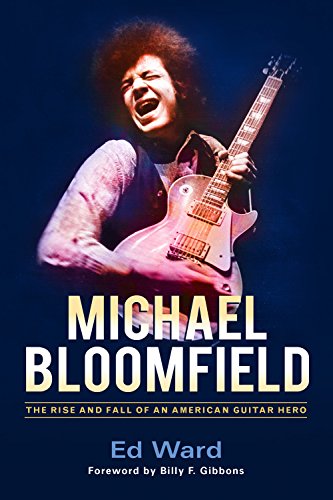 Michael Bloomfield: The Rise and Fall of an American Guitar Hero
Ed Ward
Chicago Review Press
This updated version of Ward's 1983 biography of the guitarist (who was also the subject of a recent documentary film) features much new content, including interviews. And, particularly useful, it includes a comprehensive discography of Bloomfield's work.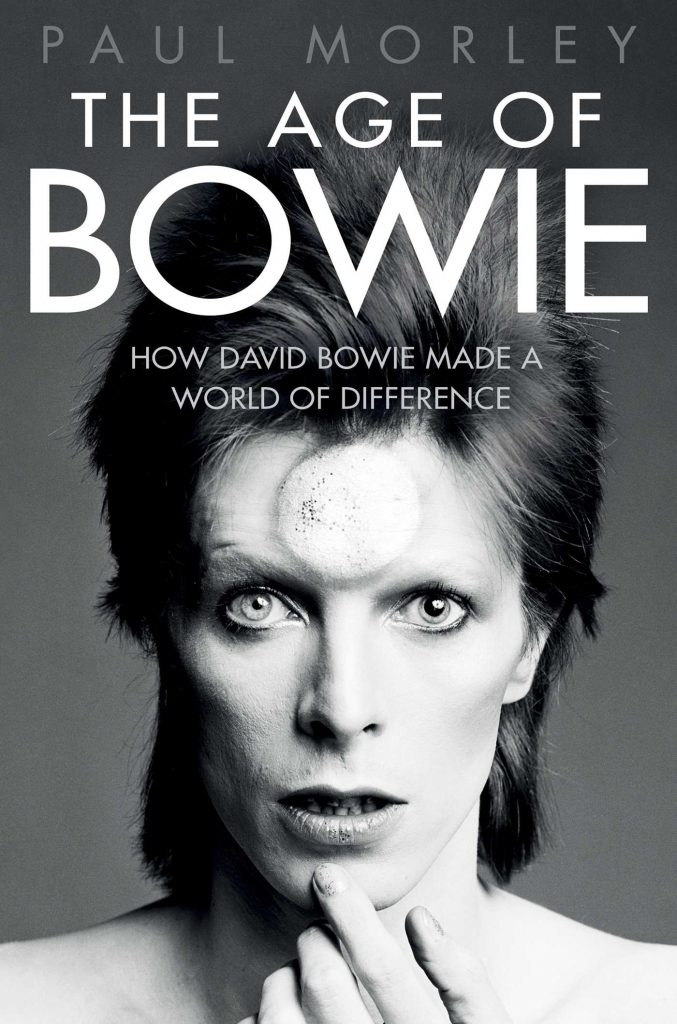 The Age of Bowie: How David Bowie Made a World of Difference
Paul Morley
Gallery
The bio is described as "an astute and thorough celebration of Bowie's legacy… [that] creates a detailed account of how the pop culture icon changed, revolutionized and defined not only the music industry, but an entire generation." We found it rather dense and meandering at times, but hardcore Bowie-ites will want to take a peek.

Kill 'Em and Leave: Searching for James Brown and the American Soul
James McBride
Spiegel & Grau
NPR said that this is "more than a book about James Brown. Brown's rough-and-tumble life, through McBride's lens, is an unsettling metaphor for American life: the tension between North and South, black and white, rich and poor." That about sums it up for us too.

T Bone Burnett: A Life in Pursuit
Lloyd Sachs
University of Texas Press
This is the first bio of the ubiquitous artist/producer, and the author understands inherently that Burnett's story is that of the music he's touched, not his personal life. Rarely has a music bio been so packed with names of artists and the (usually brilliant) records they've made.

Not Dead Yet: The Memoir
Phil Collins
Crown Archetype
Timed with—and sharing a title with—his comeback tour, Collins' memoir got a thumbs-up from The New York Times, which wrote that it's "clever, unblinking and unrelentingly painful…the best thing he has produced in many years."
Watch Phil Collins talk about his book on Live with Kelly

Delta Lady: A Memoir
Rita Coolidge with Michael Walker
Harper
The woman who inspired Leon Russell's "A Song for You" and "Delta Lady," who co-wrote "Superstar" and the piano coda to "Layla" (uncredited) and sang backup for Eric Clapton, Joe Cocker and Stephen Stills, before finding fame as a solo artist, gets her turn to tell her side of the story.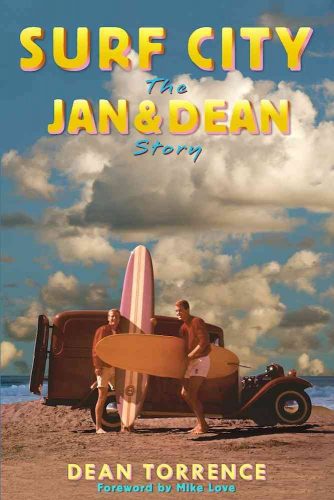 Surf City: Jan & Dean
Dean Torrence
Select
Candor and humor characterize this narrative of the two high school chums who scored hits like "Surf City" and "The Little Old Lady from Pasadena," only to see their thriving career cut short by a tragic accident.

Godfather of the Music Business: Morris Levy
Richard Carlin
University Press of Mississippi
The story of one of the most notorious figures in the history of popular music, the mobbed-up record label exec known as much for taking advantage of his artists as for promoting their hits.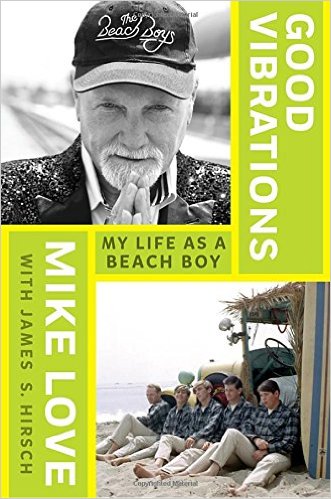 Good Vibrations: My Life as a Beach Boy
Mike Love with James S. Hirsch
Blue Rider
Published around the same time as Brian Wilson's memoir, Love's offers what often amounts to an alternate-universe account of the Beach Boys' history. The singer is a finger-pointer and is filled with long-simmering vengeance, but at his most lucid and unguarded, he also tells some fun, fun, fun stories.
Watch the "trailer" for Mike Love's book

Curtis Mayfield: Traveling Soul
Todd Mayfield with Travis Atria
Chicago Review
Is this really the first bio-length portrait of the late, beloved soul giant? Amazing, but apparently so. Although it's co-written by Todd Mayfield, the singer/guitarist/songwriter's son, the book isn't a hagiography by any means. Curtis Mayfield's importance to music and the Civil Rights movement are covered in detail, but this intimate study goes deeper into the ups and downs of Mayfield the person as well.

Paul McCartney: The Life
Philip Norman
Little, Brown
If your gut reaction is that the last thing the world needs is another McCartney bio, rewind on that thought. Norman somehow manages to uncover new information and, as he did in his Beatles bio Shout! and his later Lennon volume, to present it in an engaging manner that keeps even the most knowledgeable fan from setting it aside.

Maybe I'm Doing It Wrong: The Life & Music of Randy Newman
David and Carol Stafford
Overlook-Omnibus
The authors concentrate on Newman's artistry, since there aren't many juicy goodies in his personal life. From the early covers of his compositions to his own output—including his extensive soundtrack work—Newman's catalog is scrutinized.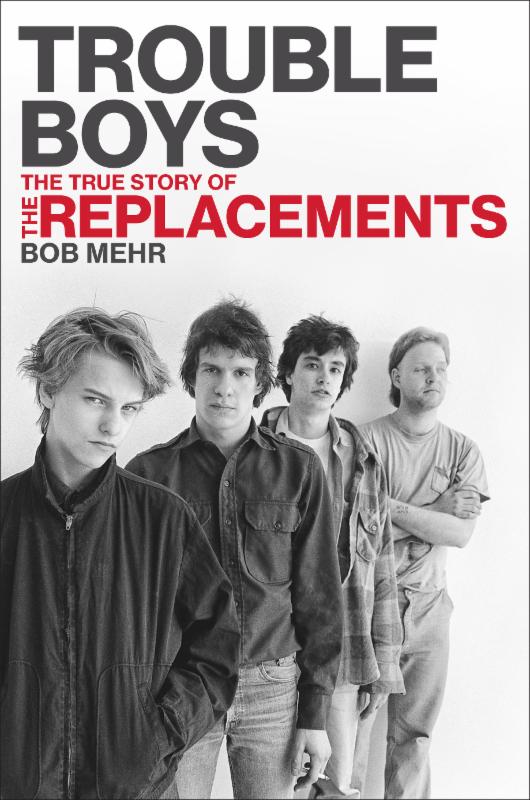 Trouble Boys: The True Story of the Replacements
Bob Mehr
Da Capo
The author conducted hundreds of interviews and was given full access to the band's archives in telling the story of the Minneapolis foursome who left a trail of critical praise and live performance mayhem behind them in their original run from 1979 to '91.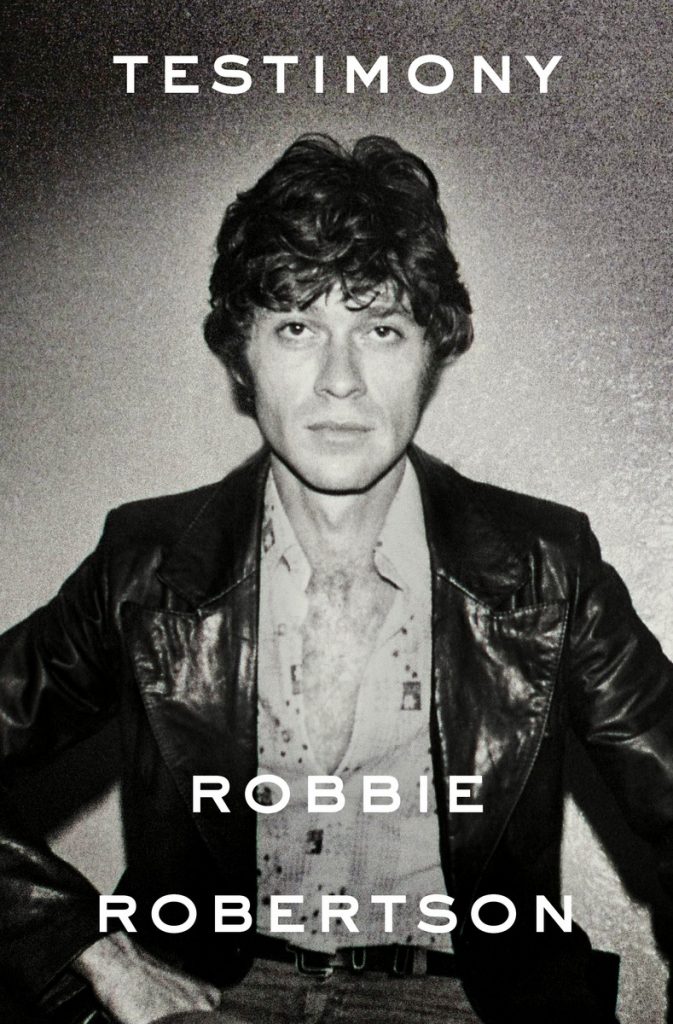 Testimony: A Memoir
Robbie Robertson
Crown Archetype
The Band's guitarist and chief songwriter recounts the trail from the quintet's early years backing rockabilly singer Ronnie Hawkins and that Dylan guy, and takes it up to 1976's The Last Waltz concert, when the Band called it quits. Acolytes might grumble that he avoids certain uncomfortable topics, but there's plenty to savor regardless.
Watch Robbie Robertson discuss his memoir

Homeward Bound: The Life of Paul Simon
Peter Ames Carlin
Holt
At times it seems as though Carlin goes out of his way to paint Simon as a miserable, ever-grumpy character. At other times he praises his artistry to the point of fawning. In between there are encounters with a wild litany of 20th century personalities. In other words, a well-balanced, lively, thoroughly researched look at a complex but ceaselessly creative force.

Born to Run
Bruce Springsteen
Simon & Schuster
Much has been made of the intimate revelations within The Boss' memoir: his depression, lack of confidence in his abilities, his fragile relationships. That's all here, true, but the most captivating sections are his well-thought-out assessments of his own work. Tightly written and packed with detail, Born to Run is this year's #1 must-read rock autobiography.

Eternal Troubadour: The Improbable Life of Tiny Tim
Justin Martell with Alanna Wray McDonald
Jawbone
Chances are you remember him only as the eccentric behind the falsetto-fied novelty "Tip-Toe Thru the Tulips with Me." How, you might wonder, did the authors fill nearly 500 pages on that flash-in-the-pan who was a sensation one day and forgotten the next? Answer: Because there was so much more to this surprisingly versatile entertainer with an encyclopedic knowledge of music and a life story you couldn't invent.
Watch one of the most bizarre (and most viewed) moments in TV history, Tiny Tim's wedding to Miss Vicki on The Tonight Show

I Am Brian Wilson: A Memoir
Brian Wilson with Ben Greenman
Da Capo
Whether the notoriously reticent Wilson opened up on his own in his second memoir, or his co-writer has a gift for pulling stories and emotions from the Beach Boys' resident genius, nearly every page opens up new windows into the mind of Brian Wilson.
Music-Related Non-Bios (arranged by title)

All These Things That I've Done: My Insane, Improbable Rock Life
Matt Pinfield with Mitchell Cohen
Scribner
Radio/TV host Pinfield is one of those guys who, by a series of circumstances, found himself landing dream jobs that gave him access to all of his rock heroes. His story is both that of a fan and industry insider, peppered with name-drop recollections of encounters with everyone from Paul McCartney to U2 to Bowie. Gossipy, at times, yes, but undeniably driven by a love of the music.

Altamont: The Rolling Stones, the Hells Angels and the Inside Story of Rock's Darkest Day
Joel Selvin
Dey Street
Everything that could possibly go wrong at the Rolling Stones' free 1969 California concert did. The veteran Bay Area music journalist—nearly 47 years later—sheds much new light on the historic anti-Woodstock.
Watch the tension build at Altamont as Jefferson Airplane played their set

More Songwriters on Songwriting
Paul Zollo
Da Capo
Twenty-five years after the first volume, author Zollo presents dozens of new in-depth interviews focusing on the craft of composition. Zollo's subjects range from Paul Simon, Leiber and Stoller, Herbie Hancock and Elvis Costello to Patti Smith, Aimee Mann, Paul Anka, Alice Cooper and Maurice White, a true cross-section of talents.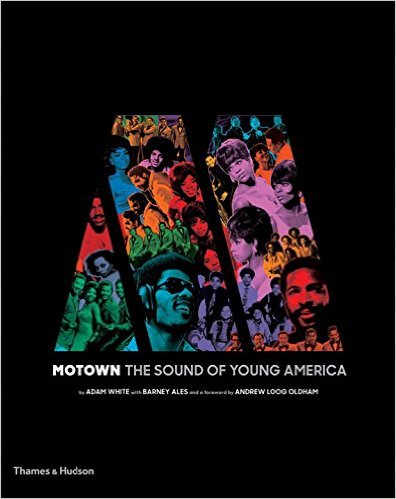 Motown: The Sound of Young America
Adam White with Barney Ales
Thames & Hudson
This 400-page stunner of a book is "the definitive visual history" of the great label. It features more than 1000 illustrations gorgeously devoted to so many of the revered label's much-honored subjects including Marvin Gaye, the Jackson 5, the Supremes and the Temptations. The author and the long-time Berry Gordy #2 share their exhaustive knowledge of their subjects.

Music in the Air: The Selected Writings of Ralph J. Gleason
Edited by Toby Gleason
Yale
At first the late Gleason was one of the most renowned jazz critics of his time, chronicling the vibrant music from his San Francisco base. Then, as rock grew in sophistication and importance, he signed on as one of its greatest champions, co-founding Rolling Stone and writing about the Beatles, Jefferson Airplane and Dylan with the same insight and passion. An excellent cross-section of his work is compiled here.
Watch B.B. King perform for and speak with Ralph J. Gleason in 1968

Never a Dull Moment: 1971—The Year That Rock Exploded
David Hepworth
Henry Holt
Never a Dull Moment—a study of the fruitful year that gave us everything from Carole King's Tapestry to Who's Next to What's Going On—is not a laundry list, though its argument about great music builds cumulatively as the year goes on. One of Hepworth's main strengths is capturing the tenor of the times—the events, cultural mores and personalities—and how the music reflected (or contrasted with) those times.

Small Town Talk: Bob Dylan, The Band, Van Morrison, Janis Joplin, Jimi Hendrix and Friends in the Wild Years of Woodstock
Barney Hoskyns
Da Capo
Before Woodstock the festival, there was Woodstock the town—temporary home to those in the subtitle and so many others. Small Town Talk is the story of refugees fleeing the chaos and paranoia of the rat race, embracing the peace and nature of this welcoming oasis, making some of the best (and sometimes worst) music of their lives, but ultimately discovering that leaving their demons behind was just another pipe dream.

The History of Rock & Roll: Volume One 1920-1965
Ed Ward
Flatiron
Ward spends the first 70 or so pages of this relatively concise chronology setting the scene with a well-considered study of independent blues and race records going back to 1920, but his heart lies in the years—each given its own chapter—from 1953-63, when Elvis broke the chains and a cultural paradigm shift followed. Coming next, we can assume, Beatles and beyond.

The Speed of Sound: Breaking the Barriers Between Music and Technology
Thomas Dolby
Flatiron
Best known for his 1983 top 5 hit "She Blinded Me With Science," the British artist combines his short-lived history as a pop star with his move into film music and the not altogether different world of software and mobile technology in Silicon Valley.
Watch Thomas Dolby's "She Blinded Me With Science" video

Your Song Changed My Life: From Jimmy Page to St. Vincent, Smokey Robinson to Hozier, Thirty-Five Beloved Artists on Their Journey and the Music That Inspired It
Bob Boilen
William Morrow
The premise here is simple: The author corrals a number of artists—from the ones in the subtitle to Jackson Browne, Michael Stipe, Jeff Tweedy and Lucinda Williams—and gets them talking about the one song that truly got through.
If you're a new reader of ours, we'd be grateful if you would Like our Facebook page and/or bookmark our Home page.

Latest posts by Best Classic Bands Staff
(see all)